Depending on your hobbies and interests, the Gilmore Car Museum is either a national or hidden treasure, but rest assured, you don't need to be a car enthusiast or even a self-proclaimed history buff to enjoy this Southwest Michigan gem!
Read on for our top reasons to visit the Gilmore Car Museum!
1 - North America's Largest Auto Museum
The Gilmore Car Museum started as the hobby of Kalamazoo Businessman Donald Gilmore in 1963. Gilmore was the Chairman of the Upjohn Company at the time, and opened the non-profit museum to the pubic in July 31, 1966, with 35 cars on display. 
Today, the museum spans over 90 landscaped acres with nearly 400 automobiles on display from all different eras.  There are currently eight on-site partner museums on the Gilmore's campus, with plans to continue to grow with more collections and buildings in the future. These collections are displayed as recreated auto dealerships which include a Franklin dealership from around 1918, a Model A Ford dealership from 1928, a 1930s Lincoln and a 1948 Cadillac dealership.
The next collection planned will be Gilmore American Muscle, a new muscle car exhibit that will be housed in a building reminiscent of an early-1970s era dealership!
2 - Nationally Recognized as a Top Museum and Destination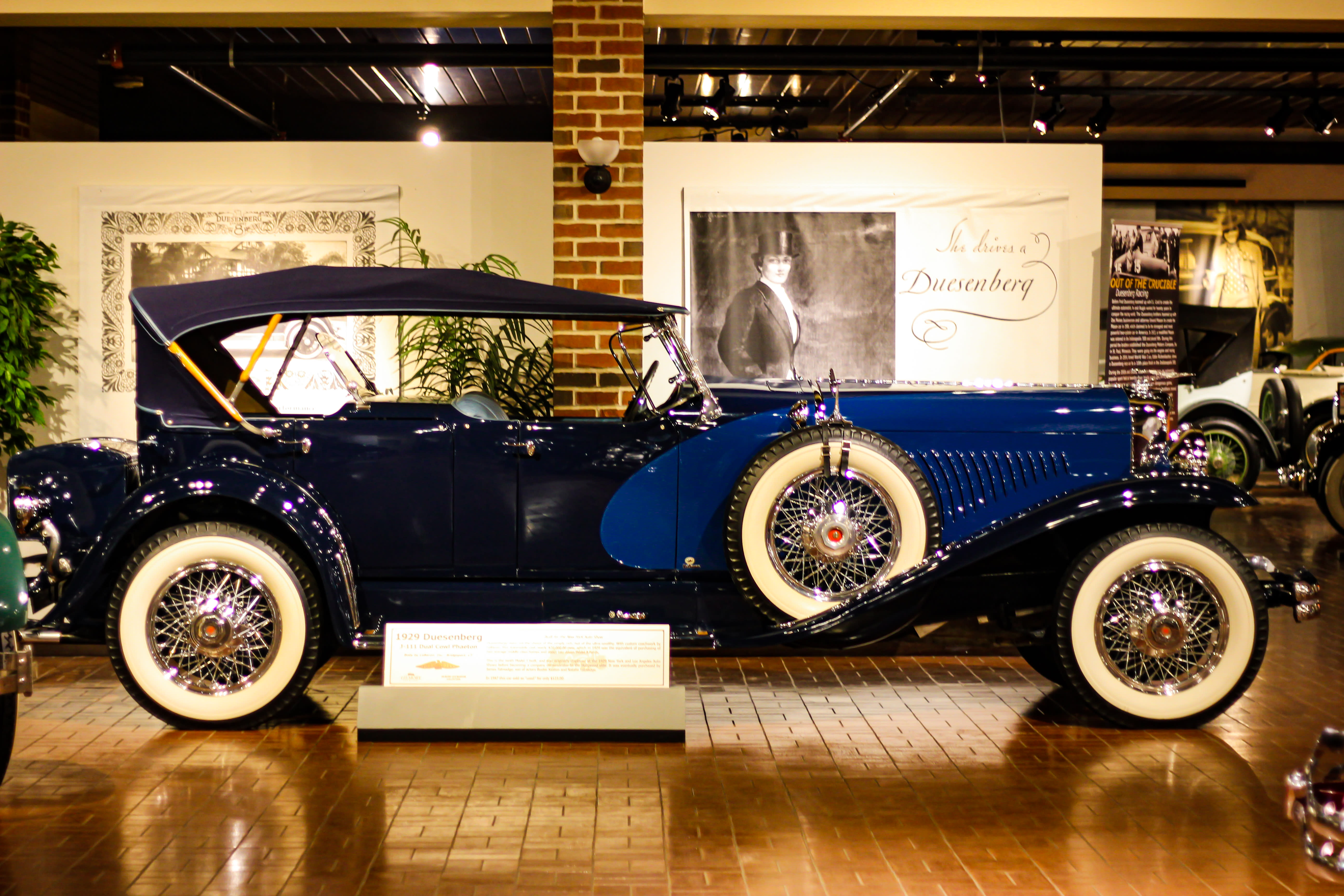 Considered one of the "Top Three Car Museums in the Nation" by the experts – Old Cars Weekly, Antique Automobile and Car Collector Magazine 

Michigan's #1 Greatest Historic Auto Attraction by Pure Michigan
3 - Exceptional Special Exhibits to Experience
American Icon: The Corvette 
Open now until Spring 2022
20th Century Vintage Trucks and Cars
Open now until Spring 2022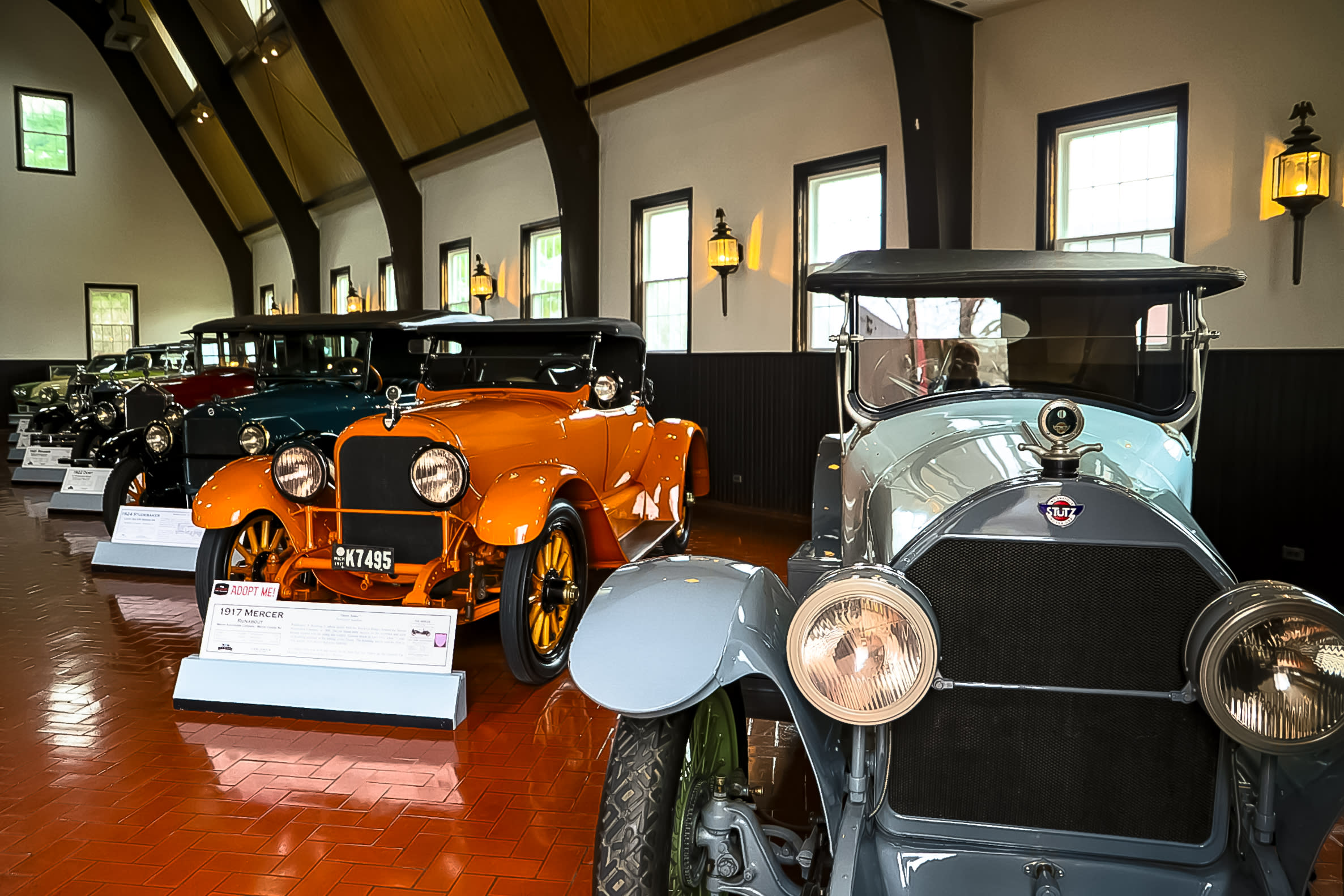 4 - You Can Time Travel Through Preserved Pieces of History
The following are all permanent exhibits that you can enjoy over and over again!
Dust Bowl: The Great Migration - The images of long lines at soup kitchens, farms buried by dirt, and gaunt faces peering from dilapidated vehicles illustrate only part of the story. This special display takes visitors beyond the dust bowl, with a revealing display of automobiles of the era including an extraordinary Duesenberg, custom-built for Hollywood's elite, and other makes of the 1930s.
1930's Shell Station - An authentic re-creation complete with a vast display of memorabilia from the days when gas was only 18 cents a gallon! Inside, you will find a vast display of Shell and gas station memorabilia. Also featured in the Shell Station are 12 photographs titled 20th Century Artifacts: Running On Empty from Stevensville, Michigan photographer Susan Johnston.
The Negro Motorists Green Book Exhibit - This exhibit includes life-like museum figures of a mother and daughter and a two-tone 1948 Buick sedan parked at an Esso filing station. Information panels provide details, a large video plays interviews with African-Americans who experienced discrimination while traveling and a copy of the Spring 1956 edition of a Green Book is there for museum visitors to examine.
George & Sally's Blue Moon Diner - An authentic 1941 diner that opened for business on site in 2005.
5 - There are so many Unique Events and Shows Planned This Yea
Ride the Classics - April on Tuesdays, Fridays and Saturdays, May on Tuesdays, Wednesdays and Fridays:
Ride the Classics gives visitors the opportunity to take a spin in a vintage car right out of the museum's collection! Offered on Tuesday, Friday and Saturday during the month of April. Rides will run from 11am to 3pm.
As you wander down Henry Leland Way, stop, hop in and go for a ride with us. Offered by donation and available first come, first served.
Cadillac-LaSalle Fall Festival
The Cadillac Fall Festival is a celebration of Cadillacs from the beginning in 1903 to 2021. Long revered for its technical excellence and styling, Cadillac was the ultimate symbol of success.
For a full list, download the Gilmore Car Museum 2021 show schedule.
Ready to start planning your visit? Here are some other things you should know:
The Museum is open year round, the Historic Campus and outer buildings are open from April 1 through November 30
The museum is handicap accessible, including two personal elevators allowing access to second floors. A limited number of wheelchairs (free) and mobility scooters (a daily rental fee) are available for those who may need assistance. Please ask one of the Museum Store attendants upon your arrival for assistance.
To get the most of a visit, it is suggested to allow a minimum of 4-6 hours for exploring
Click here for all additional information! To learn more about Kalamazoo, check out our digital guides.