KALAMAZOO, MI — Despite the holidays looking and feeling a little different, Kalamazoo-area craft beverage makers are still rolling out several tasty seasonal drinks.
Here are a few of the suggestions to brighten your mood. Remember, you can support our craft beverage culture and bar/restaurant industry by taking advantage of special outdoor spaces or takeout orders.
Remember, Kalamazoo Craft Beverage Week will be held Jan. 29 through Feb. 6, 2021. Cheers!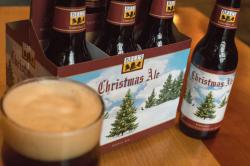 Bell's Christmas Ale
About: Bell's Brewery describes this Scotch Ale as "rich and malty with notes of caramel and a warm finish. Certain to make any occasion festive, or at least a bit more bearable." It comes in at a healthy 7.5% ABV and is available widely in six and 12 pack bottles.
Cooking idea: Bell's also has a Cherry Chocolate Bread recipe using this beer!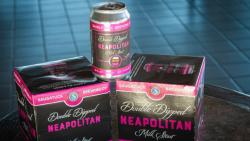 Barrel-aged Neapolitan Milk Stout
About: If you need some winter warming, get toasty with the Barrel-Aged Imperial Neapolitan Milk Stout from Saugatuck Brewing Co.-Kalamazoo. Coming in at a hefty 10.5% ABV, it takes the popular stout, ages it in oak bourbon barrels, and French brandy barrels for 24 months.
Availability: It's widely distributed in four-pack cans, or you can get a howler or growler at the Kalamazoo taproom.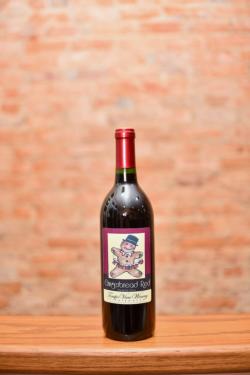 Gingerbread Red
About: Downtown Kalamazoo's Tempo Vino Winery just released its Gingerbread Red. It's a "deliciously devilish red is smooth at first sip and finishes with hints of sweet gingerbread & spices that will warm you up! Semi-sweet, serve it chilled or serve it warmed up on the stove or crockpot like a mulled wine!"
Cost: $15.95
Ordering: You can order this wine online here!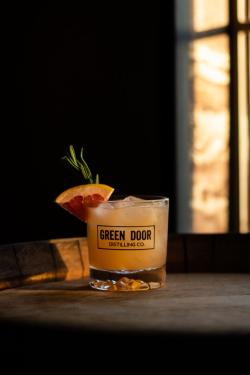 Rosemary Greyhound
Green Door Distilling is known for its sophisticated craft cocktails and the downtown Kalamazoo business has a delectable-sounding option.
How to order: You can order the Abandoned Gin or Get Lost Vodka online for in-store pickup here!
Green Door Distilling's Rosemary Greyhound
2 Ounces Abandoned Gin (or Get Lost Vodka)
2 Ounces  Fresh Grapefruit Juice
.5 Ounce Lime Juice
.5 Ounce Rosemary Simple Syrup* (Recipe Below)
Prefered Serving Glass: Rocks Glass
Garnish: Rosemary Sprig+Grapefruit Slice for Garnish 
Add all ingredients into a cocktail shaker and fill with ice. Shake well for 10 seconds. Strain into an ice-filled rocks glass (you may need to leave a little headroom on the top to incorporate garnish so it doesn't overflow from glass). Garnish with a fresh rosemary sprig and fresh-cut grapefruit slice placed into the rocks glass. Enjoy!
Rosemary Simple Syrup*:
1 Cup White Sugar
1 Cup Water
2-3 Fresh Rosemary Sprigs
Step 1
Combine water and sugar in a small saucepan. Bring to a boil, stirring until sugar dissolves. Simmer for 1 minute. Remove from heat and add rosemary sprigs into syrup to steep, about 30 minutes.
Step 2
Remove rosemary sprigs and strain syrup into a sterilized glass jar. Allow to completely cool before use, and keep refrigerated.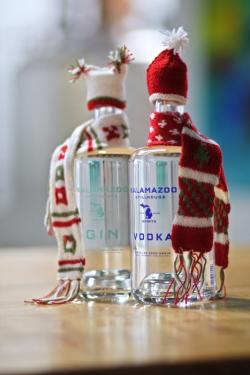 AZO Holiday Collins
The Kalamazoo Stillhouse in downtown Kalamazoo has a holiday recipe utilizing its Stillhouse Vodka. You can pre-order online with pickup available from noon to 5 p.m. on Saturdays.
Questions? Call: 206-376-0937
Ingredients and directions
1.5-ounces of Stillhouse Vodka
1ounce orange simple syrup, can substitute Triple Sec
0.75 ounce of fresh lemon juice
+ club soda
Shake all but soda with ice and strain into a Collins glass, fill with soda. Add a dash of bitters (try either our No.1 Citrus bitters OR our chocolate, both work with this cocktail). Garnish with cranberries or an orange slice. Enjoy!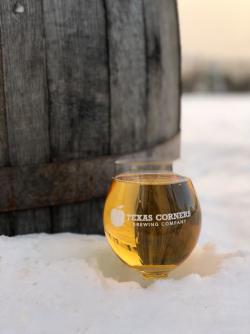 BBA Maple Hard Cider
About: One of the biggest specialty hard cider releases from Texas Corners Brewing Co. is available starting at 4 p.m. Dec. 17. The Schultz family owns the brewery and hard cidery and uses apples grown on its nearby farm, Schultz Fruitridge Farm in Mattawan, for its line of hard ciders. It's been more than 18 months since this cider was released and it won't last too long. The apples are pressed and aged with Michigan maple syrup in used bourbon barrels.
Packaging and costs: It's only available in to-go containers (32-ounce crowler or howlers at $11; 64-ounce growlers are $22)
Place your order for pickup: 269-870-7724
Mead
Cap off a filling holiday meal with Midgard Mead from Distant Whistle Brewhouse in Vicksburg. This honey wine has just the right balance for a nice dessert beverage. Available in a 750 milliliter bottle, it has an ABV of 12.5% and costs $13.
You can order this, or other beer and wine options from Distant Whistle online here. 
Hot Toddies
Gull Lake Distilling Co. in Galesburg, which recently added covered, heated outdoor patio section, is serving a slew of festival and seasonal drinks. Topping the list of offerings are the trio of hot toddies. They are $8 apiece, or are  available to-go in 32-ounce howlers for $25.
Ginger-Cran Hot Toddy: Gin, cinnamon, ginger, cranberry, lemon
Spiced Rum Hot Toddy: Spiced Rum, apple cider, honey
Apple Brandy Hot Toddy:Apple Brandy, apple cider, honey, cinnamon, allspice  
* Photo at top is of two hot toddies courtesy of Gull Lake Distilling Co.