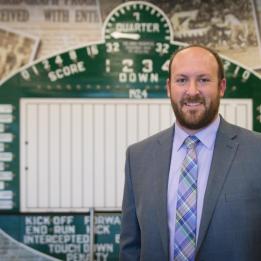 Brian Persky, STS, SDLT
DIRECTOR OF BUSINESS DEVELOPMENT

Are you looking to develop an existing sports event or bring the next great sports event to the Kalamazoo region? Reach out to Brian to discuss how Discover Kalamazoo Sports can partner with your event, organization, and/or sports facility.
Taya Pettis
SPORTS EVENT COORDINATOR
Do you need assistance with event planning services or promotion of your sports event? Get in touch with Taya to learn more about what Discover Kalamazoo Sports can offer in order to specifically meet the individual needs of your event.
When it comes to sports event planning, Kalamazoo is big league all the way. We are the perfect host for sports events of all sizes. We attract players from…