The holidays are just around the corner, and the forecast calling for snowfall is too! Whether you welcome winter adventures with open arms or retreat to warmer and cozier spaces, we're confident these snowy moments of Kalamazoo will get you excited for snow! After all, you're free to enjoy the winter landscape by frolicking in it or admiring it from indoors.
Kalamazoo Nature Center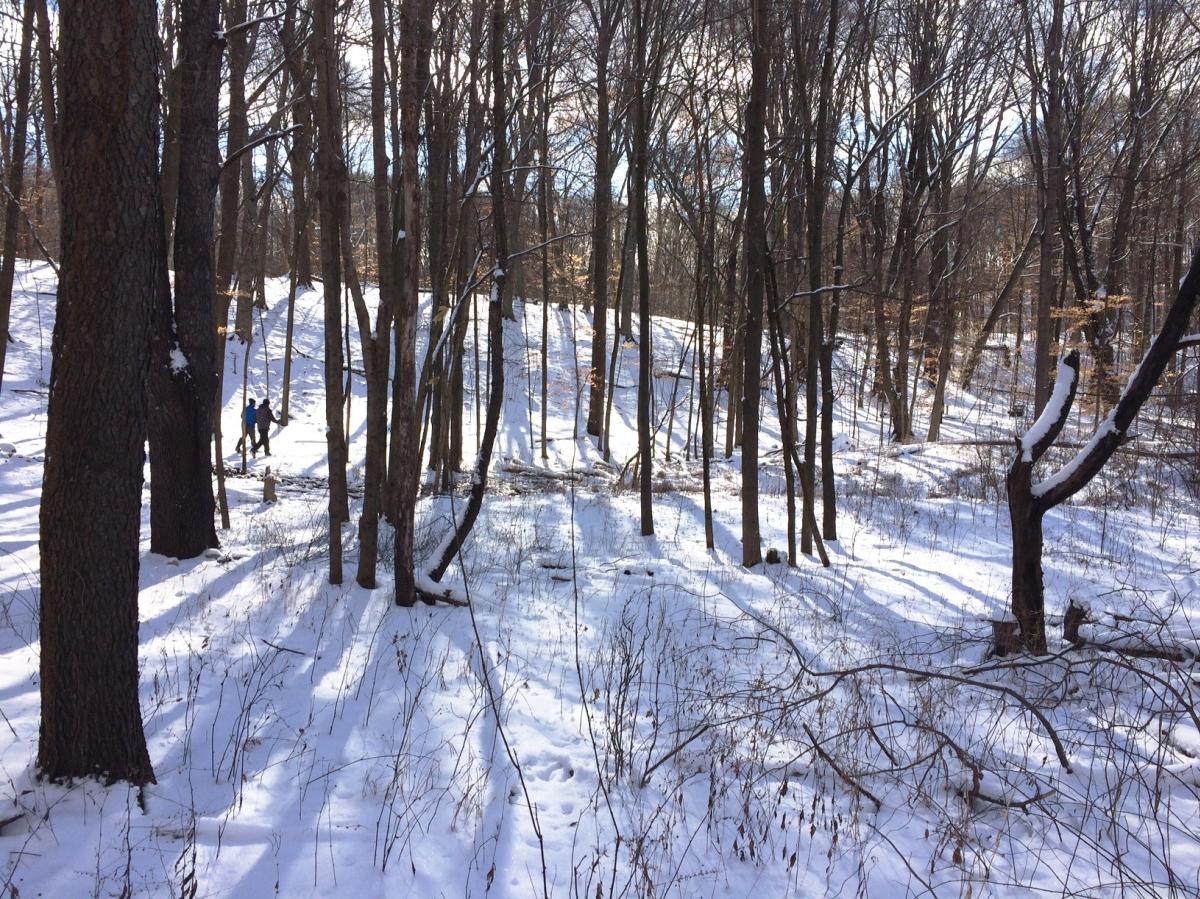 The energy and excitement that kids have for simple things like the snow always seems to lift our spirits! If you're a little kid at heart, grab your snow shoes and head to the Kalamazoo Nature Center to wander the trails for the ultimate winter adventure.
Kalamazoo Mall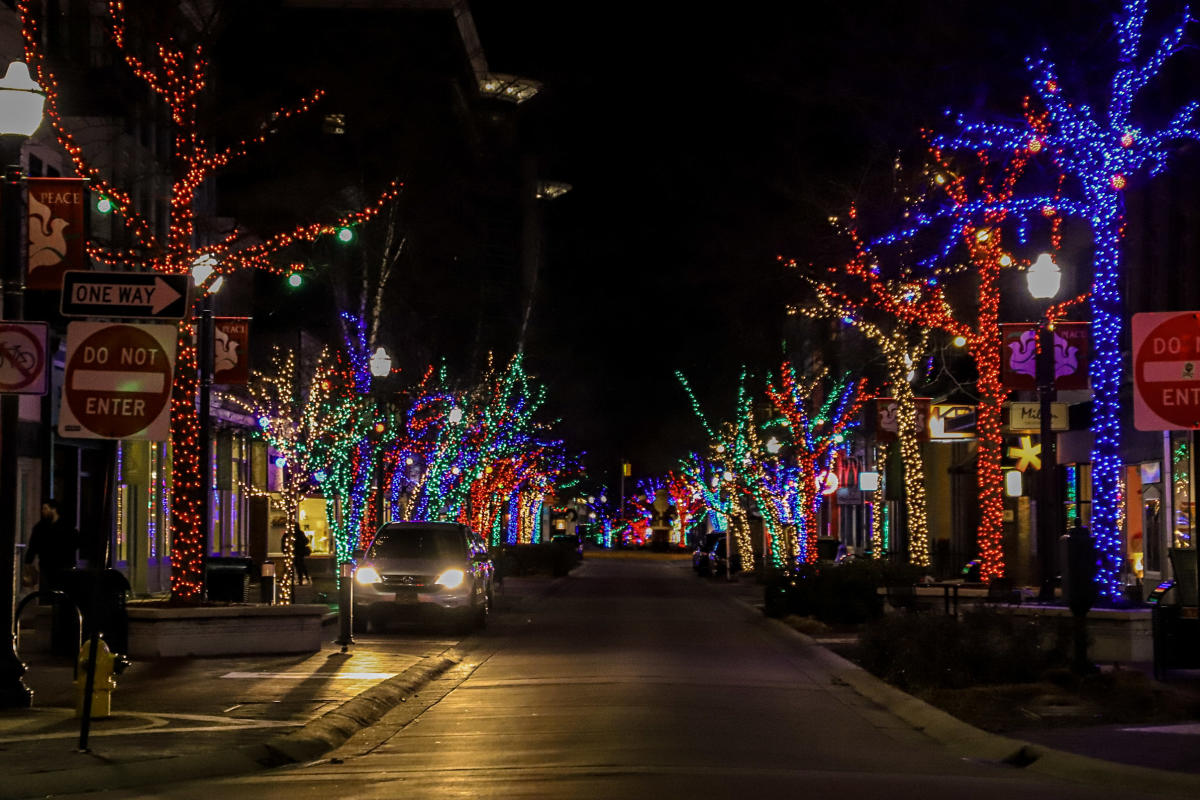 There's just something magical about fresh snow falling over twinkling lights! Wander down the Kalamazoo Mall this season to admire the both the holiday lights and the hanging Italian lights. A nice amenity about the Kalamazoo Mall and sidewalks downtown? They're heated! If you're not one to sport a pair of trusty snow boots, this is an ideal spot for you!
Echo Valley
Kalamazoo's Echo Valley provides tubing and tobogganing fun for the whole family! For more winter activities, check out our Winter (269) Guide!
The Reindeer Ranch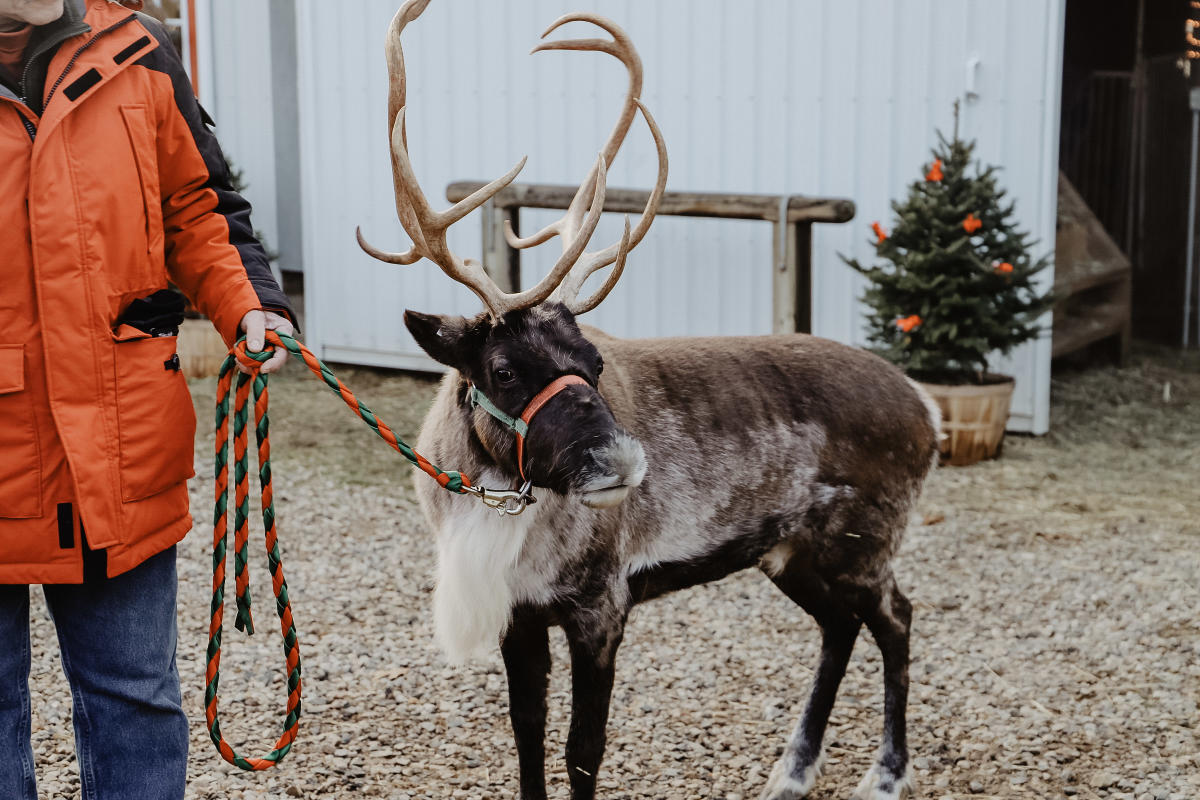 Candy Cane Lane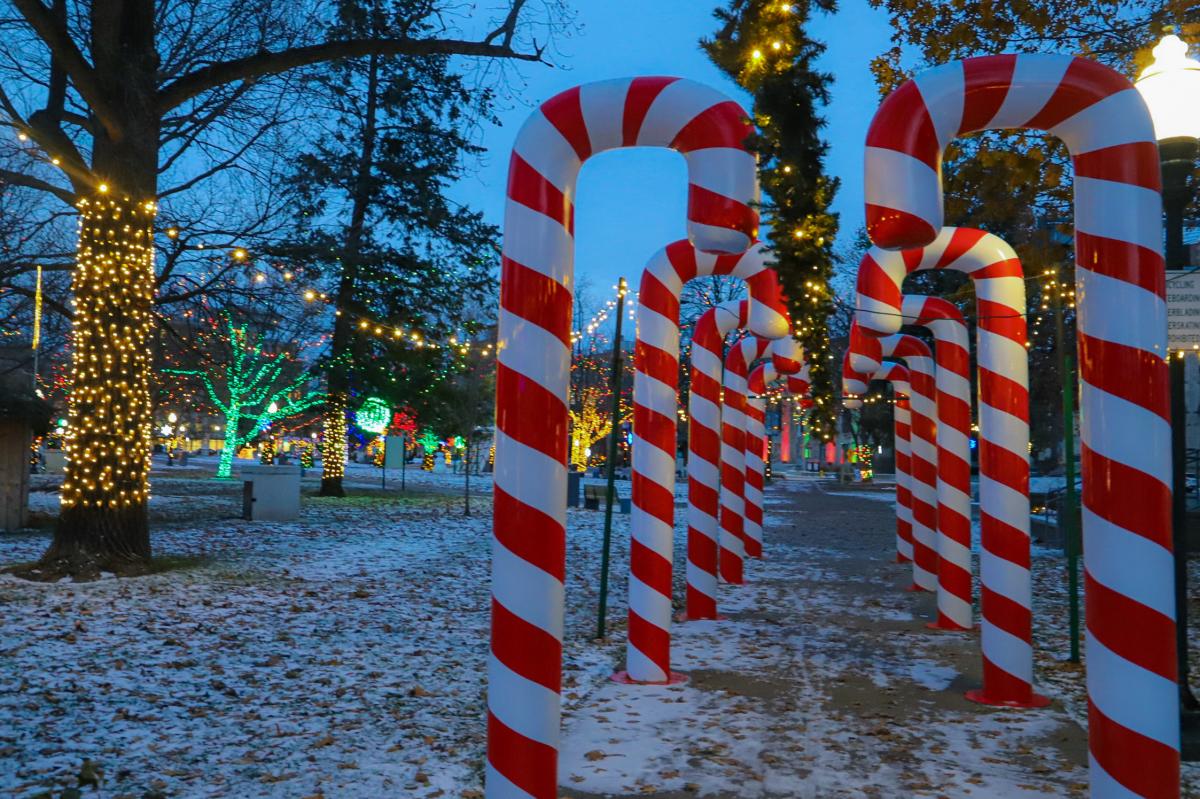 We couldn't feature snowy Kalamazoo moments without mentioning Candy Cane Lane in Bronson Park. No matter your age, walking on a snowy path under bigger-than-life-sized candy canes will bring even the most hard-core Scrooge a little bit of joy!
Bell's Eccentric Cafe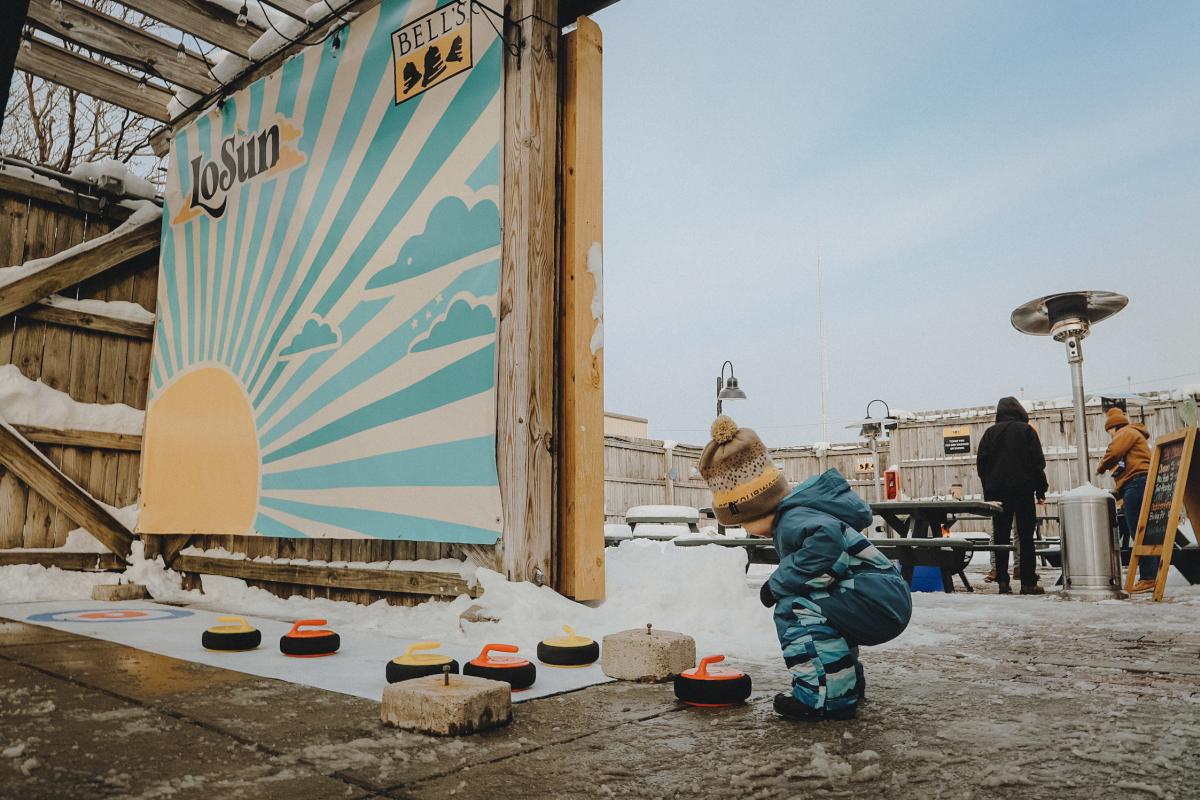 Bell's Brewery and Eccentric Cafe are Kalamazoo staples and top our list of things you must do when you visit! Whether you're a family with kids, retirees, or a young couple out with friends, a visit to Bell's will bring all the cozy vibes; from the food and beer to the fun-filled events that happen throughout the year, you're sure to have a great experience here! 
Winter Wonderland - A Holiday Lights Spectacular at the Gilmore Car Museum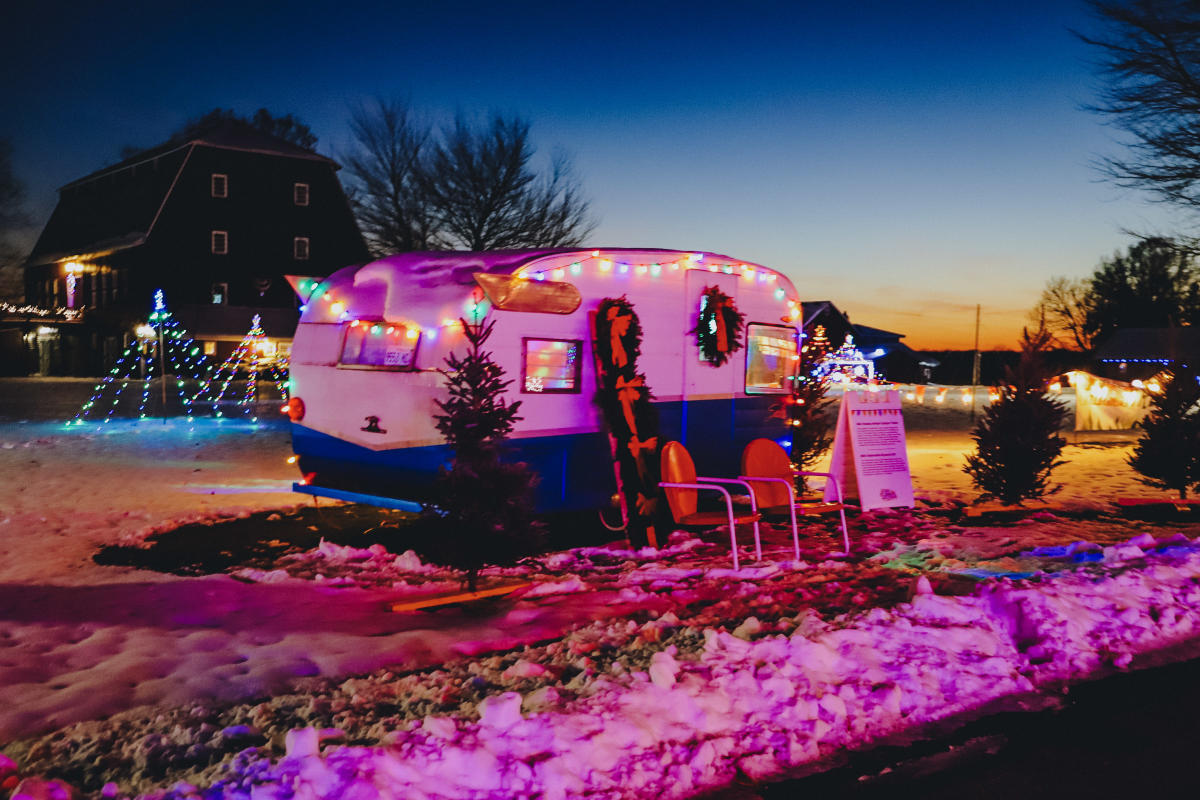 Guests can expect to drive their cars through the winding roadways within the museum's picturesque campus, to be dazzled by more than 25 individual themed light displays, lighted historic barns, and decorated vintage-era car dealerships. When the drive ends, the experience continues inside the museum – with the Gilmore's Festival of Trees displayed among hundreds of spectacular classic cars, a special Christmas Through The Decades exhibit, a visit with Santa Claus, reindeer games for the kids, and available holiday food & beverage items.
Lillian Anderson Arboretum Trails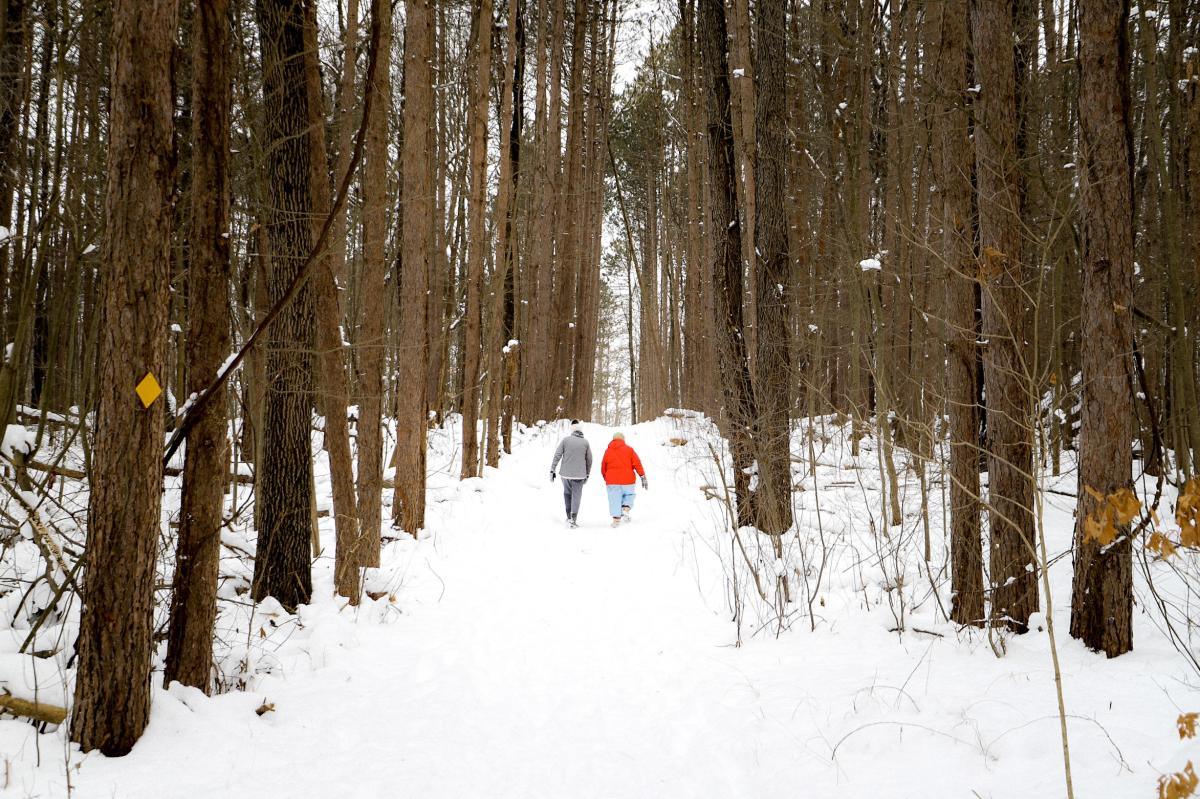 One of the most popular nature spots for not only hiking, but also some pretty epic photo opportunities, is the Lillian Anderson Arboretum! Kalamazoo College's Lillian Anderson Arboretum comprises 140 acres of marsh, meadow, pine plantation and second-growth deciduous forest in Oshtemo Township, Kalamazoo County, Michigan. Leash pets are always welcome!
Factory Coffee - Cozy Up at a Coffee Shop and Admire the Snow From Indoors
Kalamazoo is home to a number of amazing and locally-owned coffee shops! Factory Coffee is a small family-owned Coffee Roastery and Cafe located on Kalamazoo's Northside in the Rivers Edge District. Stop by this winter and try one of their seasonal holiday specials! Choose from drinks like a classic Peppermint Mocha or a Sugar Cookie Latte. If you want to warm your soul, order the Hotter Chocolate - a spicy twist on your favorite classic. Add an espresso shot for an extra kick!
Whether coffee is your jam, or you're more of a tea and/or hot cocoa person, you can't deny that a snowy winter day screams, "find your nearest coffee shop and cozy up with a hot beverage". Check out our downtown Kalamazoo Coffee Crawl post for some coffee shop inspo. A number of the spots on our list are open seven days a week!