Weekend Getaway From Detroit
Your Two-Day Itinerary for a Weekend Getaway From Detroit
Detroit is just over a two-hour drive from Kalamazoo, making it the perfect weekend getaway! Because Kalamazoo is a smaller town (but with big town vibes), you can easily escape the crowds of downtown Detroit and trade it for a relaxing, easy-going vacation. 
Your weekend getaway from Detroit at a glance: 
Day 1: Get Outside & Explore - Stock up on farm-fresh ingredients for your own culinary adventures at the Kalamazoo Farmers Market. Spend the afternoon practicing your swing at one of Kalamazoo's many golf courses or wander the trails at the W.K. Kellogg Bird Sanctuary. Wind down in the evening with dinner at 600 Kitchen & Bar.
Day 2: Unwind & Create - Indulge with a delicious breakfast at Crow's Nest in Kalamazoo's Vine Neighborhood, then head downtown on the Kalamazoo Mall for candle making at Kalamazoo Candle Company. Hit up the Spirit of Kalamazoo for ice cream or local merch, then hop over to Farmers Alley Theatre for a show. End your evening at Bell's Eccentric Cafe for award-winning beer straight from the source.
DAY 1: GET OUTSIDE & EXPLORE
Rise and shine! It's time to kick off your weekend getaway from Detroit with a burst of energy and excitement. After a peaceful drive through the scenic landscapes of Michigan, you'll find yourself in the heart of Kalamazoo County, ready to embark on a day filled with adventure. As you venture through the picturesque landscapes, don't forget to capture the breathtaking views and create lasting memories. From vibrant wildflowers to gorgeous fall foliage, Kalamazoo County offers endless opportunities for stunning photography. So, grab your camera and unleash your inner artist as you capture the beauty of nature.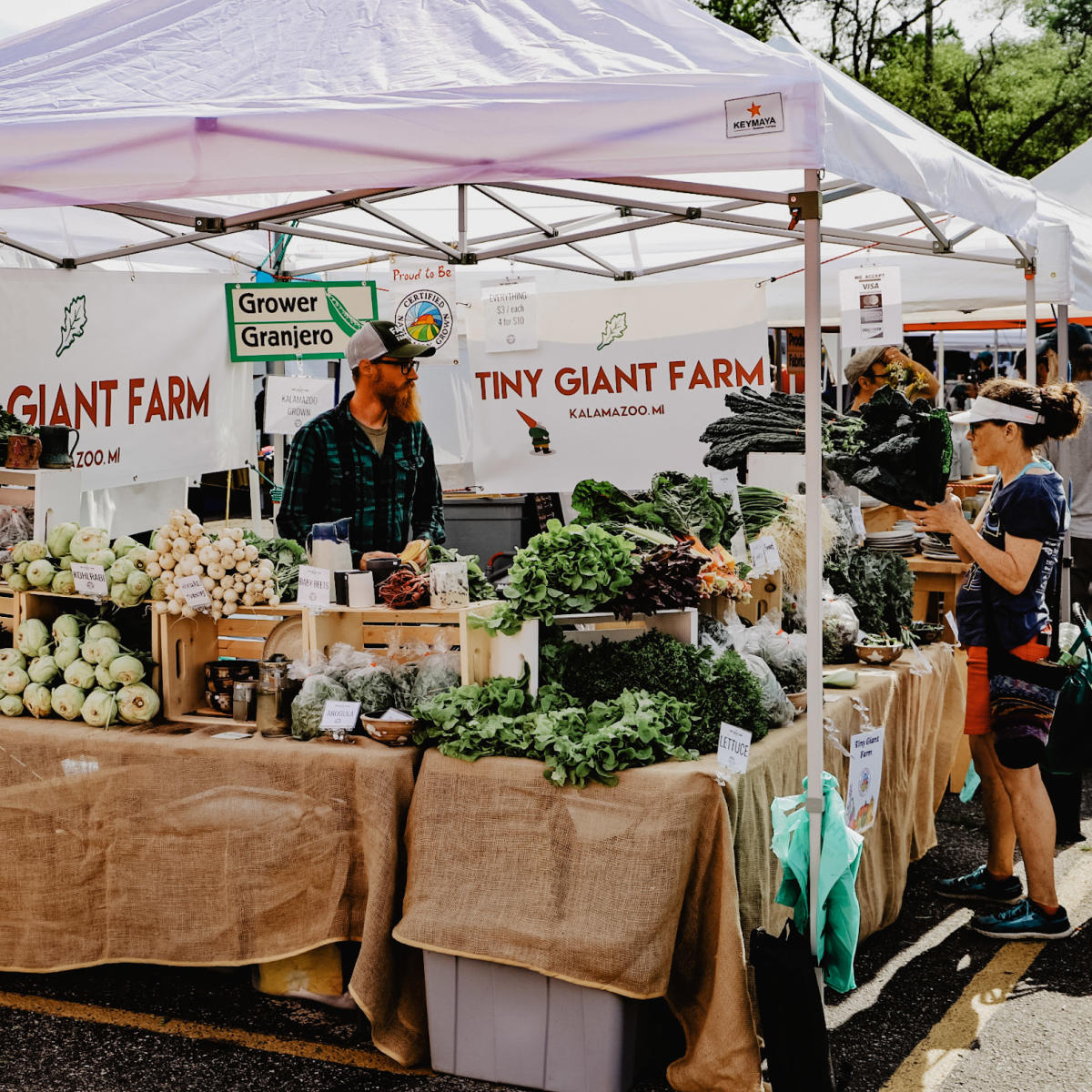 When it comes to exploring local flavors, the Kalamazoo Farmers Market is a must-visit destination during your weekend getaway from Detroit. This vibrant market offers an array of fresh produce, artisanal products, and mouthwatering treats that will leave your taste buds dancing with delight. From juicy fruits and vegetables to delectable baked goods and handmade cheeses, you'll find a wide variety of options to satisfy your culinary cravings.
As you wander through the bustling market, you'll have the opportunity to interact with local farmers and vendors, learning about their sustainable practices and the stories behind their products. It's a chance to support local businesses and indulge in the flavors of the region. Exploring the Kalamazoo Farmers Market is not just about food, it's about immersing yourself in the local culture and community. It's a place where people come together, sharing stories and a love for all things delicious. So, whether you're a foodie, a supporter of sustainable agriculture, or simply looking for a unique experience, the Kalamazoo Farmers Market is the place to be on your road trip from Detroit.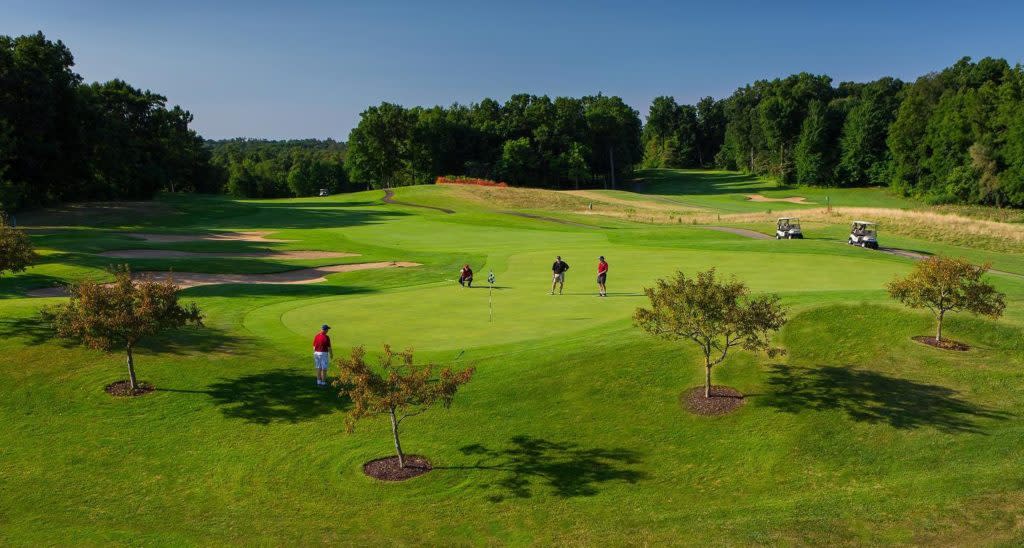 Looking for a relaxing and enjoyable way to spend your weekend getaway from Detroit? Why not grab your clubs and head out for a day of golfing? Kalamazoo County is home to several stunning golf courses that offer a perfect combination of challenging holes and breathtaking scenery. Whether you're a seasoned pro or just starting out, you'll find a course that suits your skill level and provides a memorable golfing experience.
One popular option is the Gull Lake View Golf Club and Resort, which boasts five championship courses. From the picturesque Bedford Valley Golf Course to the challenging Stoatin Brae Golf Course, you'll find a course that matches your preferences. The resort also offers convenient stay-and-play packages, so you can enjoy a weekend of golfing and relaxation.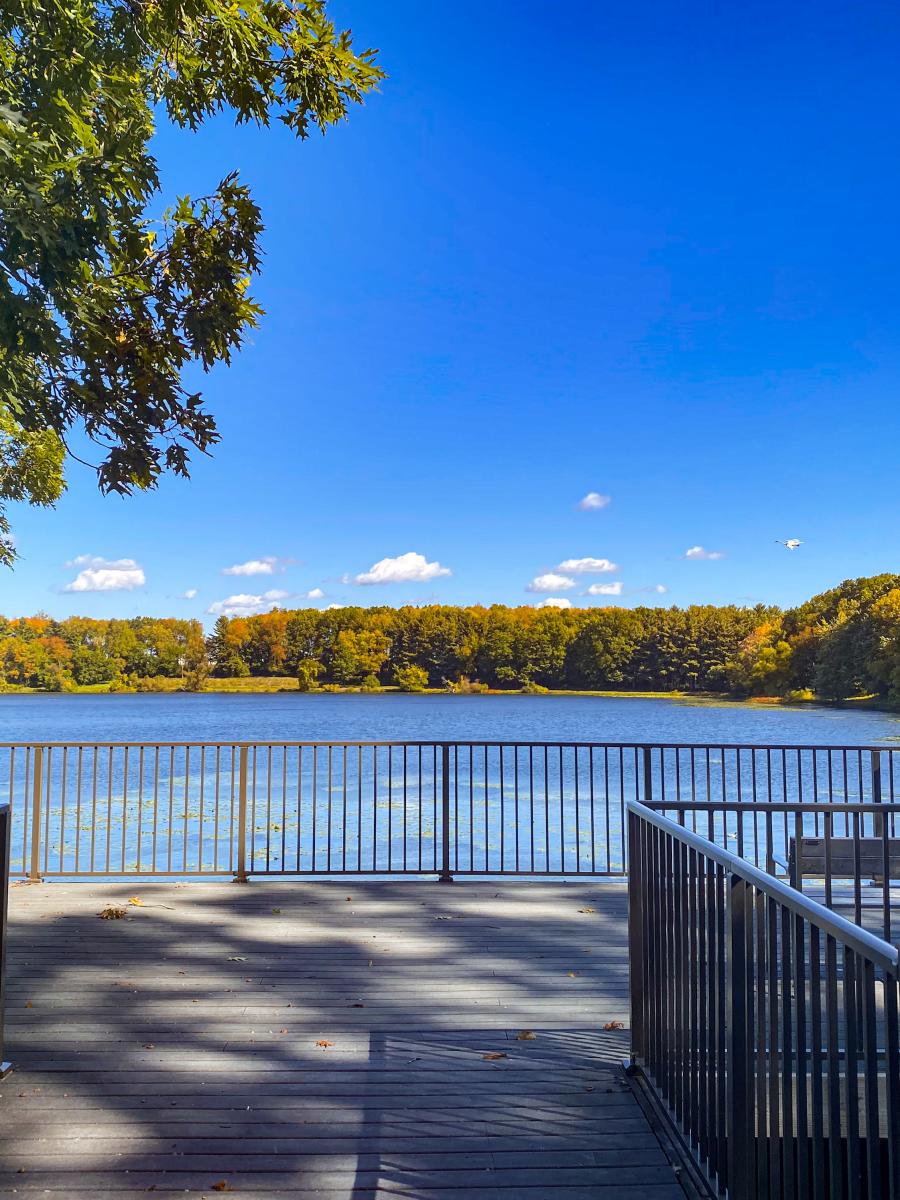 When it comes to immersing yourself in nature and discovering fascinating wildlife, a visit to the W.K. Kellogg Bird Sanctuary is an absolute must during your weekend road trip from Detroit. This sanctuary, located just a short drive from Detroit, offers a tranquil oasis where you can connect with nature and get up close and personal with a variety of feathered friends.
As you stroll through the sanctuary's peaceful trails, you'll have the opportunity to spot a wide array of bird species, from graceful swans and elegant cranes to vibrant bluebirds and majestic bald eagles. Keep your eyes and ears open, as you might also catch glimpses of other wildlife such as deer and foxes.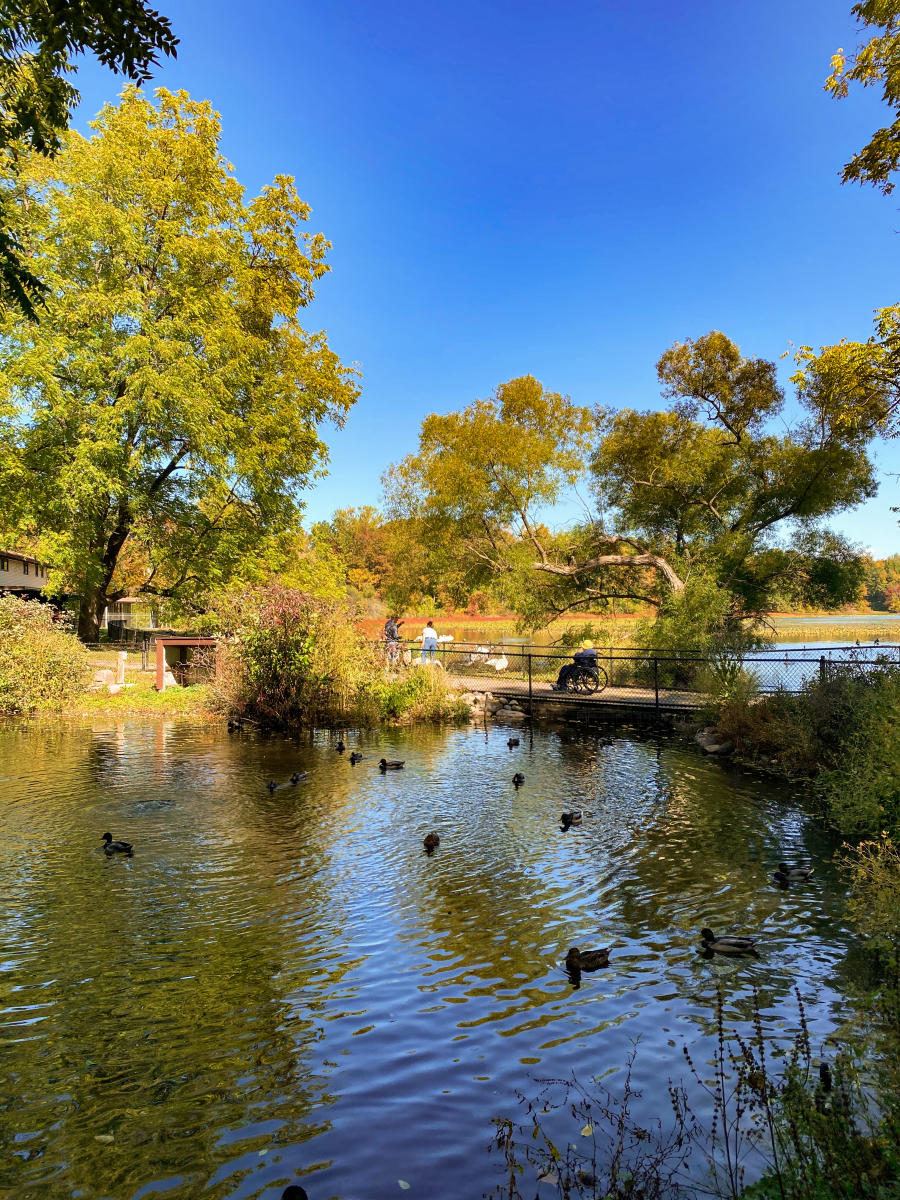 For bird enthusiasts and nature lovers alike, the W.K. Kellogg Bird Sanctuary is a true haven. Take your time to explore the lush landscapes, admire the scenic views, and learn more about the conservation efforts in place to protect these beautiful creatures.
So, if you're ready to embark on a memorable bird-watching adventure and experience the wonders of nature, make sure to add the W.K. Kellogg Bird Sanctuary to your list of must-visit destinations during your weekend getaway from Detroit. It's an experience that will leave you feeling refreshed, inspired, and in awe of the incredible world of feathers and friends that await you.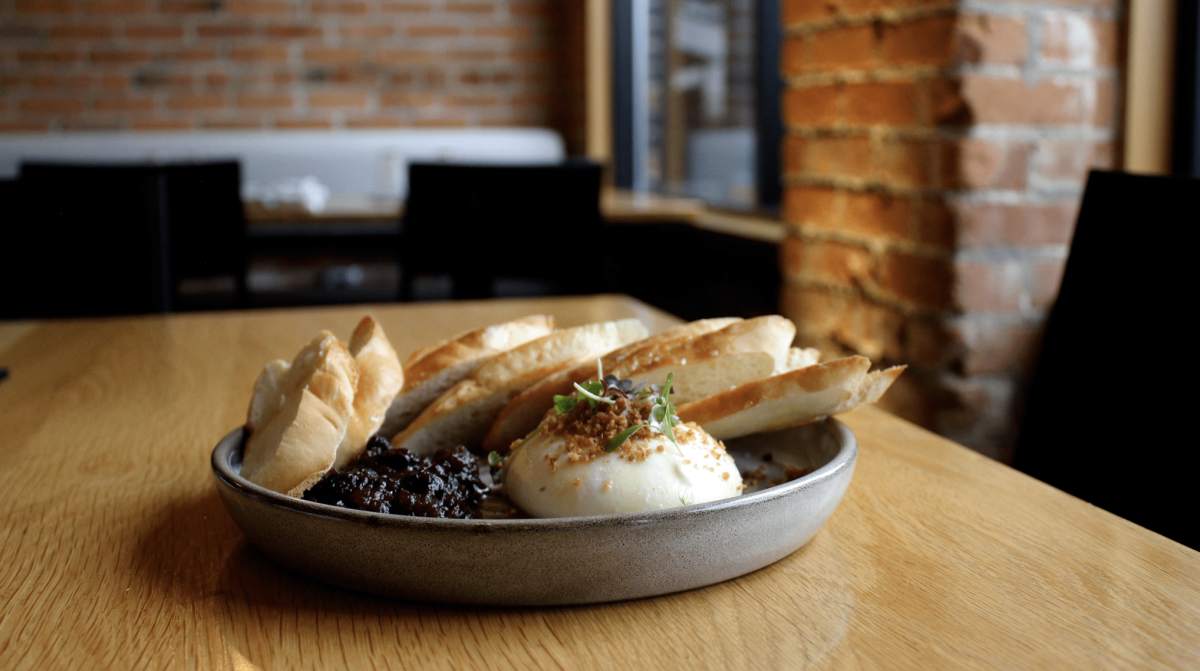 To conclude your day of exploring some of the most special habitats in Michigan, grab some farm-to-table eats at 600 Kitchen + Bar, which is a quick 12-minute drive from the Kalamazoo Nature Center. 600 Kitchen + Bar honors both people and tradition through its craft cocktails, locally sourced eats, and vibrant staff. There is something for everyone, including rotating featured dishes based on the season!  For the best experience, call ahead to make a reservation. After all, it isn't a weekend getaway from Detroit without enjoying some cuisine from Michigan's own growers and artisans.
DAY 2: UNWIND & CREATE
After spending day one exploring the great outdoors of Kalamazoo, its time to unwind indoors and unleash your inner artist! The best way to start this artsy day off is with one of Kalamazoo's famous breakfast favorites, the Crow's Nest. Between their monthly specialties, breakfast staples, and vegan options, there is something for everyone!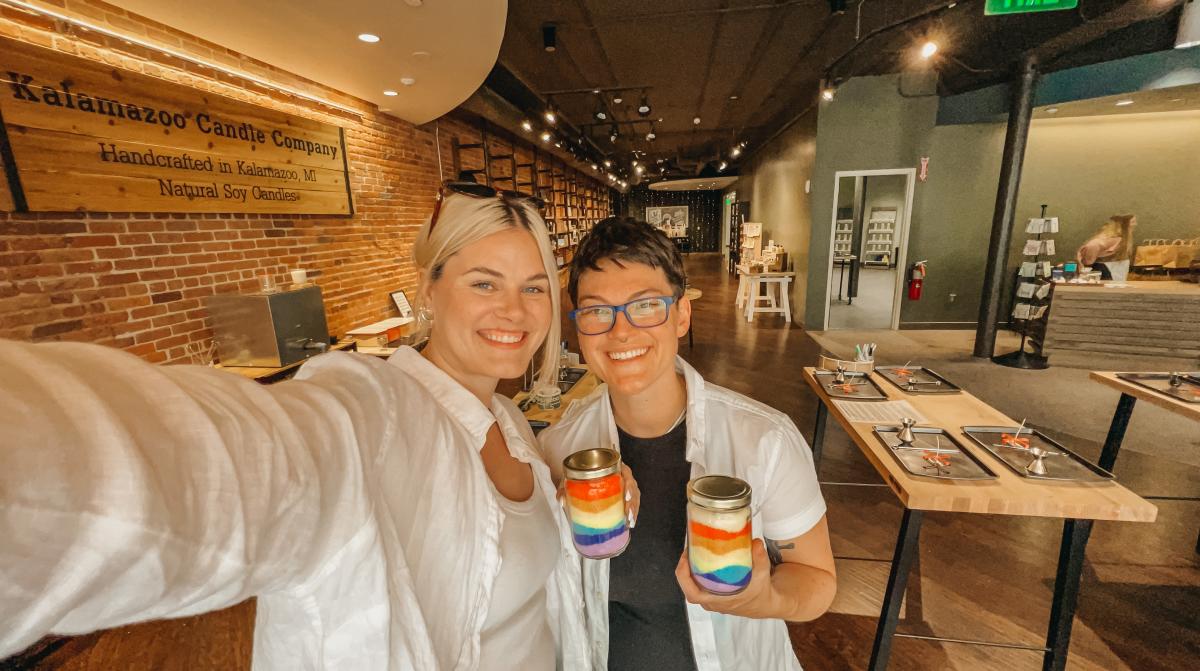 Just five minutes up the street is Kalamazoo Candle Company, where you can hand craft your own candle in the heart of Kalamazoo! With 100% natural soy wax, paper-core cotton wicks, and ZERO added dyes, they're about as natural as it gets. Mix your own scents to concoct the perfect candle for your home or a friend! Each candle burns cleanly and evenly, releasing fragrance throughout the entire burn. For the kids, consider trying sand candle making – a fun, fast, and family friendly activity. Layer your choice of colors and fragrances to create a beautiful and functional scented candle. Just add a lid and you're ready to go. We recommend you make an appointment, as they can get busy and host many events throughout the week.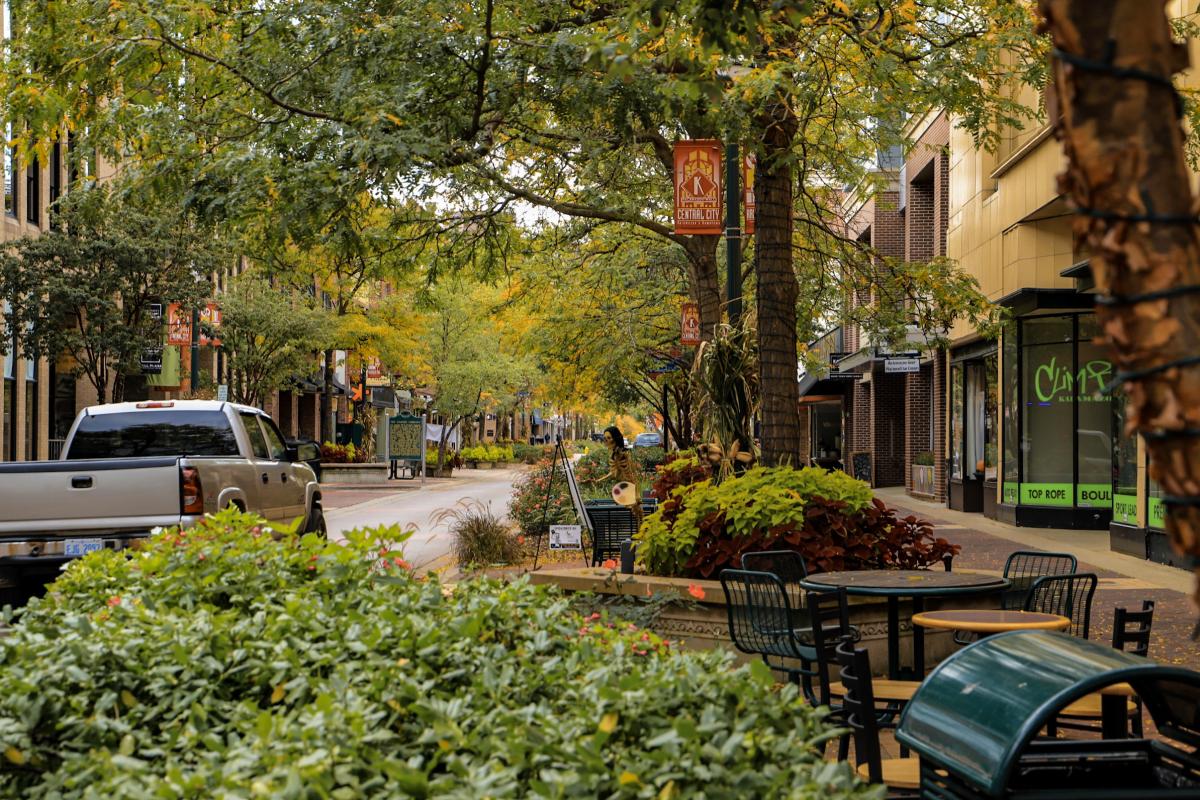 After you're done creating your signature scent, head a couple of doors down to Spirit of Kalamazoo, where you can find local Kalamazoo memorabilia and sportswear. Pick up a Kalamazoo sweatshirt, mug, or sticker to commemorate your weekend getaway from Detroit!  
If you're looking for some entertainment while you're in town, consider seeing a show at the Farmers Alley Theatre! This theatre is located downtown and is celebrated for its eclectic programming of both contemporary and classic productions, the theatre is the recipient of 18 Wilde Awards – Michigan's equivalent of The Tony Awards for professional theatre in the state.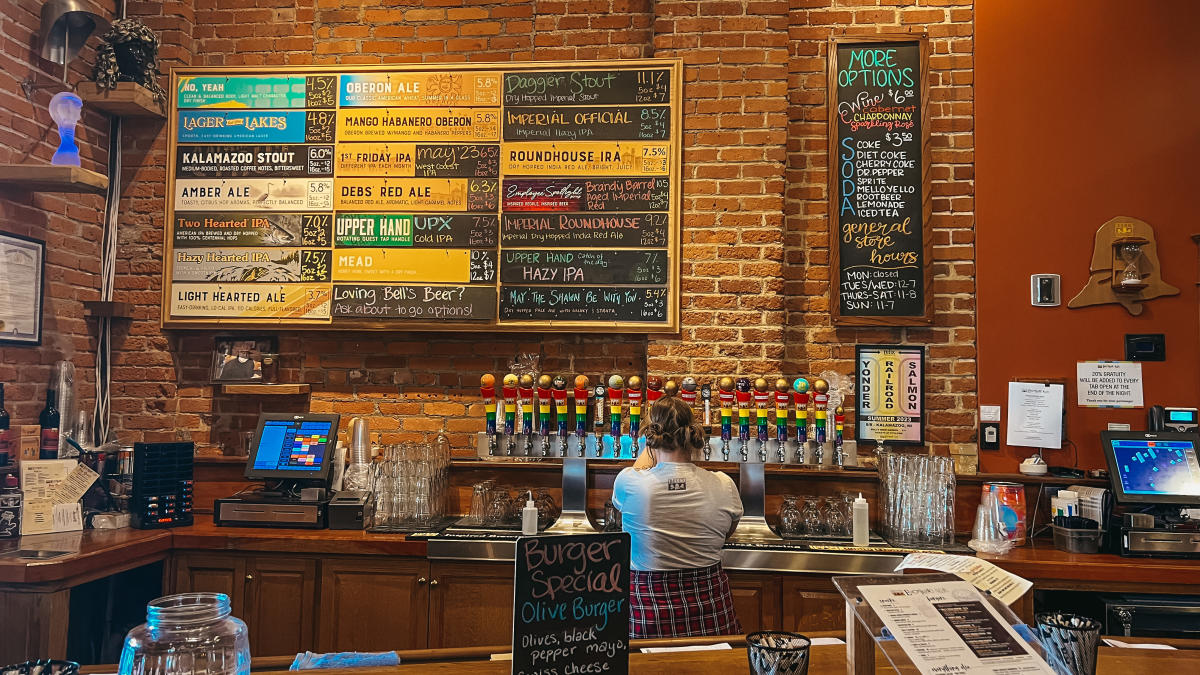 After you've shopped till you drop, it's time to unwind with some local brews at Bell's Eccentric Cafe! Located in the heart of downtown Kalamazoo and a hot spot for tasting Bell's Brewery craft beer, the Eccentric Cafe is a must-stop on your weekend getaway from Detroit. With 20+ draught options, a full-service restaurant, a luscious Beer Garden, comfortable patio, and a state-of-the-art music venue, Bell's Eccentric Café is the premier craft beer destination in Michigan. 
We can't wait to host you on your next weekend getaway from Detroit! The excitement of city life sometimes calls for an escape– Kalamazoo is the perfect spot being just a short two hour drive away. Plan your trip and get exploring (or relaxing). After spending your day exactly how you need to, catch some rest at one of the places to stay in Kalamazoo or book one of our specialty hotel packages.
For more information to aid your trip planning, be sure to request a visitor's guide and subscribe to our e-newsletter to get the latest and greatest Kalamazoo. And, don't forget to check out our calendar of upcoming events to see what's going on in the area during your visit!