VICKSBURG & SCHOOLCRAFT
From the historic restoration of an entire village and the preservation of a landmark of the Underground Railroad, to honest to goodness local grub and good company, the quaint villages of Vicksburg and Schoolcraft are both popular destinations for local history buffs, antique shopping, small town charm and those looking to blend both old and new living in perfect harmony.
An experience unlike any other; custom, classic, and new.
Vicksburg Itineraries
1

Tour the Vicksburg Historic Village
In 1971 The Vicksburg Historical Society began work to save the abandoned depot and preserve it as a museum celebrating the area's rich history.

Dinner and Live Music at Vickers Lakeside Tavern
Vicker's Bar has 10-18 Great Beers according to the season, charbroiled meals, fresh meat and produce and an outdoor patio with cornhole courts and great conversation!

Apple Knockers Ice Cream Parlor
Proudly serving Plainwell Ice Cream and Ashby's Ice Cream! They have a large variety of lunch and dinner options and of course sell homemade, authentic "yooper" pasties from their own family recipes.
2

Golf at Angels Crossing
Angels Crossing Golf Club sits on the edge of Michigan's Prairie Ronde Township in the beautiful Village of Vicksburg. Created by the glaciers thousands of years ago, this acreage occupies the area northeast of Barton Lake.

Grab Lunch at the Village Hideaway
Known by many as the favorite small-town bar, it's where the locals go, the service is great and the drinks are top-notch. They're known for their Rueben!

Beer, Wine or Cider at Distant Whistle Brewhouse
Consistently delicious flagship beers and constantly changing craft selections, this brewhouse is a unique experience every time!
3

Wake up With Coffee from Mezanmi Play Cafe
This play cafe is great for parents with babies and toddlers, but anyone can stop in and grab a cup of coffee from the cafe!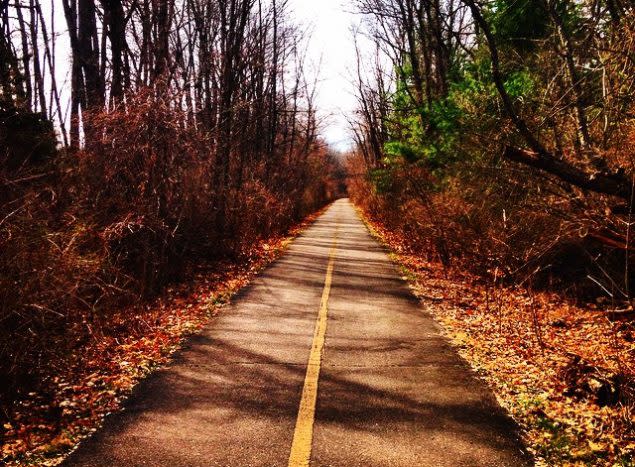 Vicksburg Trailway
Bike, run, or walk along the newly completed Vicksburg Trailway that runs for 2 miles on a former railroad corridor

Vicksburg Farmers Market
Shop for local farm fresh produce and unique artisan made gifts at the Vicksburg Farmers' Market, Fridays in the summer and fall from 2-6 pm
The village of Vicksburg is located approximately 15 miles south of Kalamazoo's central downtown. This quaint small town is bursting with pride and loads of history.
1

Fish, Boat or Paddle at Indian Lake
This lake is 8,659 acres in size. It is approximately 15 feet deep at its deepest point. When fishing, anglers can expect to catch a variety of fish including Bluegill, Brown Trout, Channel Catfish, Lake Sturgeon, Muskie, Northern Pike, Rock Bass, Smallmouth Bass and Walleye.

Lunch at Nonla Taqueria
Nonla Taqueria's menu offers culinary options from regions across Mexico, including the Yucatan Peninsula and Tijuana, while also featuring menu items with unique Nonla twists!

Ice Cream at the Big Dipper
The Big Dipper is a small-town ice cream joint that serves Hudsonville Ice Cream as well as flavor burst soft serve, slushies, sundaes and more.
2

Warm Up and Golf at The Dome Sports Center
The Dome is a unique environment giving athletes of all ages a place to discover their strengths, pursue their passions & allow them to become their best.

Golf at Olde Mill Golf Club
Olde Mill Golf Club winds along Flowerfield Creek, the back nine has six water holes and there are two more on the front. The back nine is more open, with most of the holes framed by dense woodlands.

Get Food at Stubby's For a Cookout
Stubbys has a full line of fresh meat, delicious smoked meats and cheeses, and the best jerky in town. Go to Stubby's to ensure you'll get that true down home, tasteful experience.
3

Breakfast at Marjo's West
Marjo's is open 7 days a week for and breakast is available all day! They serve great food and big portions, and promise you won't go home hungry!

Tour Dr. Nathan Thomas House
Dr. Nathan Thomas, an ardent Quaker Abolitionist living in Schoolcraft was asked to open his home as a Station. During the twenty years, the Station was in operation, 1,000 to 1,500 escaping slaves were given food, shelter, medical aid, and encouragement.

Shop Local
Craft + Grand is a locally owned gift boutique, featuring locally crafted items, in historic downtown Schoolcraft.
The Village of Schoolcraft is full of small-town character and charm! Located about 23 minutes south of Downtown Kalamazoo!
There's nothing typical about Kalamazoo. We're multicultural and urban, yet down-to-earth and homegrown. A city rich with creative energy, where our sense of adventure…
From laid back breweries and a lake life mantra to carefully curated shops and fine dining, the Portage and Texas Township area of Kalamazoo County is an outdoor enthusiasts haven…
There's nothing typical about Kalamazoo. We're multicultural and urban, yet down to earth and homegrown. A city rich with creative energy, where our sense of adventure…
From laid-back breweries and a lake life mantra to carefully curated shops and fine dining, the Oshtemo and Texas Township area of Kalamazoo County is an outdoor enthusiasts…
Much of Kalamazoo's small town charm can be found in its hidden gems, from the historic landmarks and robust antique and vintage scene to the four-season outdoor recreation…
Much of Kalamazoo's small-town charm can be found in its hidden gems, from the historic landmarks and robust antique and vintage scene to the four-season outdoor recreation…
On the outskirts of both Climax and Scotts, you'll find two of Kalamazoo's most unique and sprawling county parks for outdoor adventure, quintessential main streets…
Discover the Corners of Kalamazoo