WEEKEND GETAWAYS IN MICHIGAN
Your Complete, Two-Day Itinerary for a Weekend Getaway in Michigan
The best weekend getaway in Michigan is right here in Kalamazoo! Just an hour from Lake Michigan and in the heart of breathtaking landscapes and local cuisines, Kalamazoo makes for the perfect weekend getaway in Michigan no matter what you're looking for. Enjoy craft brews, hiking and biking trails for every skill level, and local crafts to unleash your inner artist while you're here. All weekend long, you will discover all the new adventures and hidden gems--you may never want to leave! 
Whether you're looking for exciting attractions, outdoor adventures, or craft-making and retail therapy, Kalamazoo has something for everyone. Bring your family, someone special, or even go solo and see what a weekend getaway in Michigan looks like in Kalamazoo. 
Day 1: Explore Local Attractions
Morning
Kick off your weekend getaway in Michigan by fueling up at one of Kalamazoo's beloved coffee shops! If you're downtown, stop into Caffe Casa, where a Jumanji-style jungle scene of plants and eclectic art will welcome you. Peruse their extensive food and drinks offerings, like lavender lemongrass iced lattes, freshly baked bagels, house-made banana bread and more. This café is just a short walk from downtown's centrally located hotels!
After fueling up on lattes and bagel sandwiches, you can embark on a self-guided historic downtown walking tour or pop into the Kalamazoo Institute of Arts, which houses beautiful works of art from artists near and far adorning the space with vibrant colors and beautiful brushstrokes.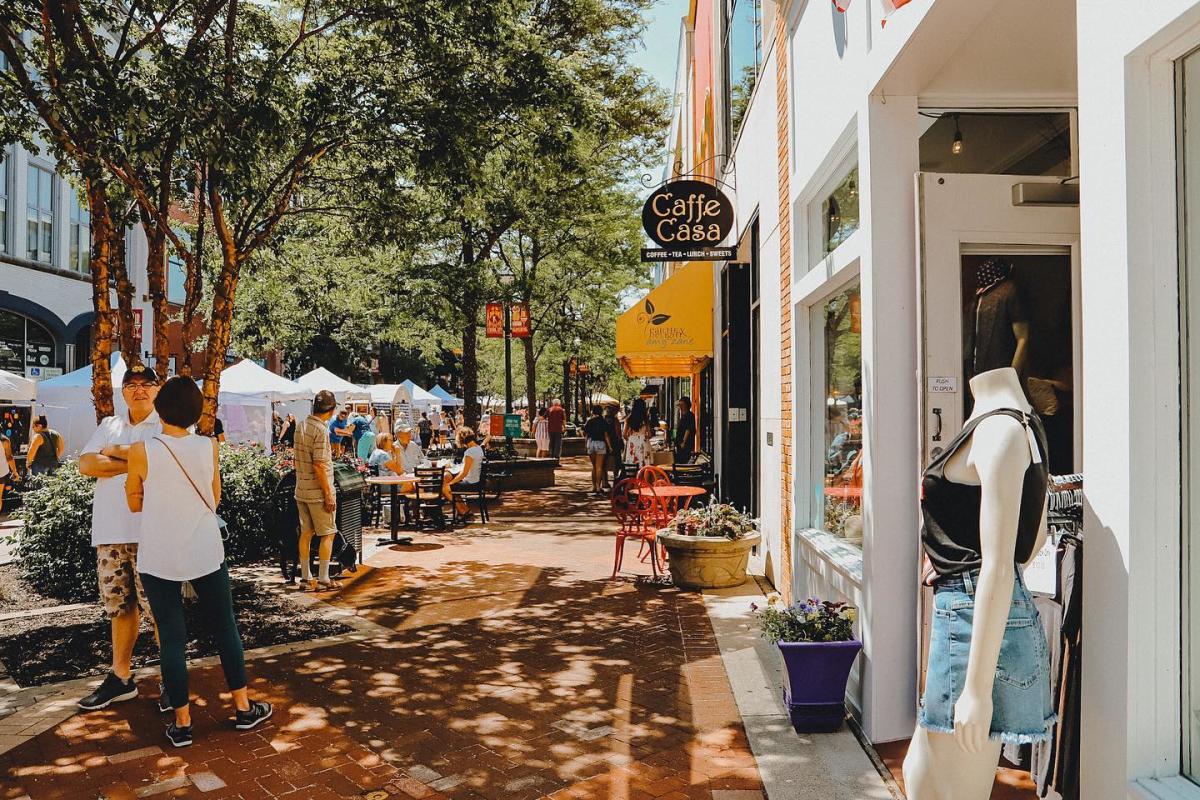 Noon
Have you ever seen a bald eagle up close? Discover the life of and get up close and personal with these raptors through guided walking tours and educational conservation programs at the W.K. Kellogg Bird Sanctuary. Visitors can browse and purchase nature- and bird-related gifts, toys and other locally made and fair-trade items at the Sanctuary's Resource Center.
Keep the outdoor adventures going on Gull Lake, just a mile from the bird sanctuary. You can rent pontoon boats and peddle kayaks for the day from Gull Lake Marine Bayview and spend the afternoon cruising the crystal-clear waters. On those hot summer days, anchor off at the sandbar and go for a swim! This activity is a favorite for people of all ages and a must-do during your weekend getaway in Michigan.
If you're an avid scuba diver, its clear blue waters have made Gull Lake a local scuba diving hotspot. Many artifacts have been placed in the lake for divers to swim through and look at. These include a phone booth, motorcycle, car, ice shanty, swing set, railroad tracks, and two boats. The lake is accessible to divers year-round; many even dive here in the winter once the water has frozen.
Night
After a jam-packed day of exploring, you and your crew will be ready to unwind and enjoy a meal and some handcrafted drinks. Head over to NEDS on Gull Lake for a laidback and chill atmosphere. This casual lakeside spot offers pizza, burgers, sandwiches, beer and spirits! A day out on the lake deserves a few cold ones, and NEDS has an impressive selection of local beers.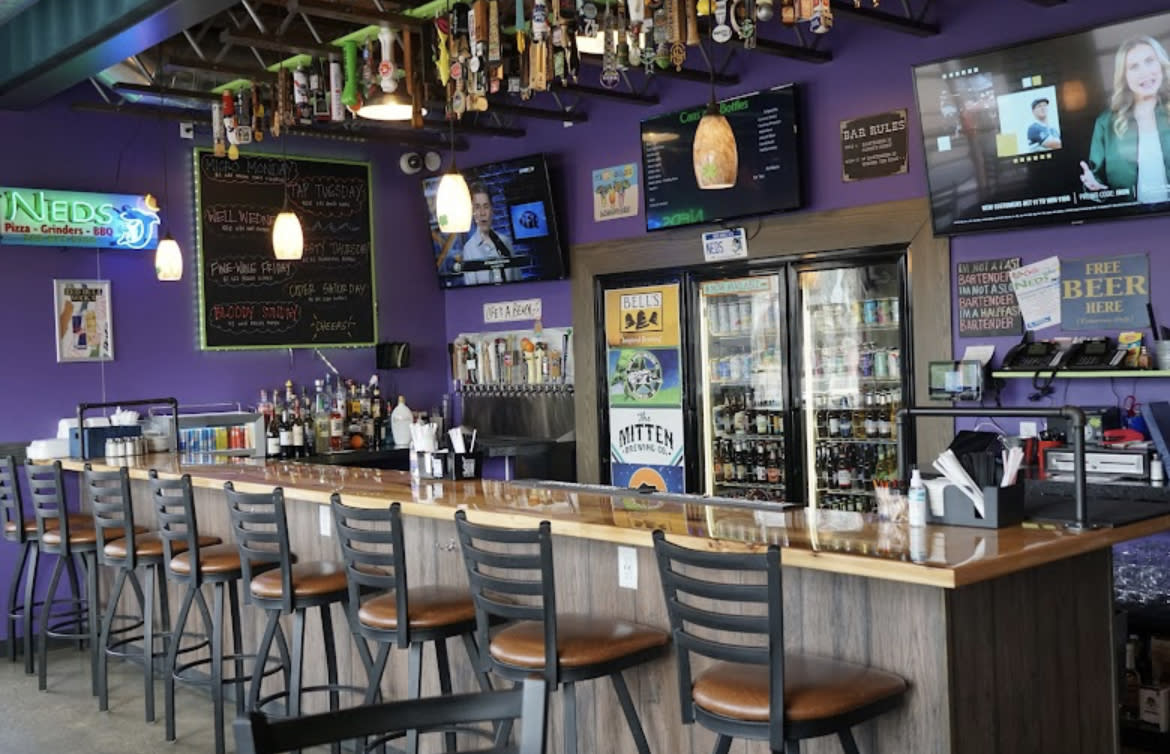 Looking for something a little more upscale on your weekend getaway in Michigan? South Kitchen, located in the bay, is a great option! South Kitchen is a southern-inspired restaurant with coastal cuisine on beautiful Gull Lake. While they offer an extensive wine list and beer options, their craft cocktails steal the show!
We recommend trying the Spicy Sailor Punch - made with Sailor Jerry Spiced Rum, Strawberry, Cinnamon and Vanilla, topped with Ginger Ale!
Day 2: Unleash Your Inner Artist (and Shopaholic) 
Day two of your weekend getaway in Michigan might just be more fun than day one! Kalamazoo is a haven for makers, with many studios and maker spaces that let you DIY your way around town. Whether you make it yourself or buy it from a local artist, finding a made-in-Kalamazoo souvenir should always be on your to-do list.
The variety of maker activities in downtown Kalamazoo is enough to keep you busy all weekend!
Morning
Start your morning bright and early at Crow's Nest, located in Kalamazoo's Vine Neighborhood. This cozy restaurant offers a wide variety of brunch dishes, including French toast, biscuits and gravy, and breakfast burritos. They also have a selection of coffee drinks to pair with your meal. All of their bread is made in-house, so make sure to try the zucchini or banana bread when you're there!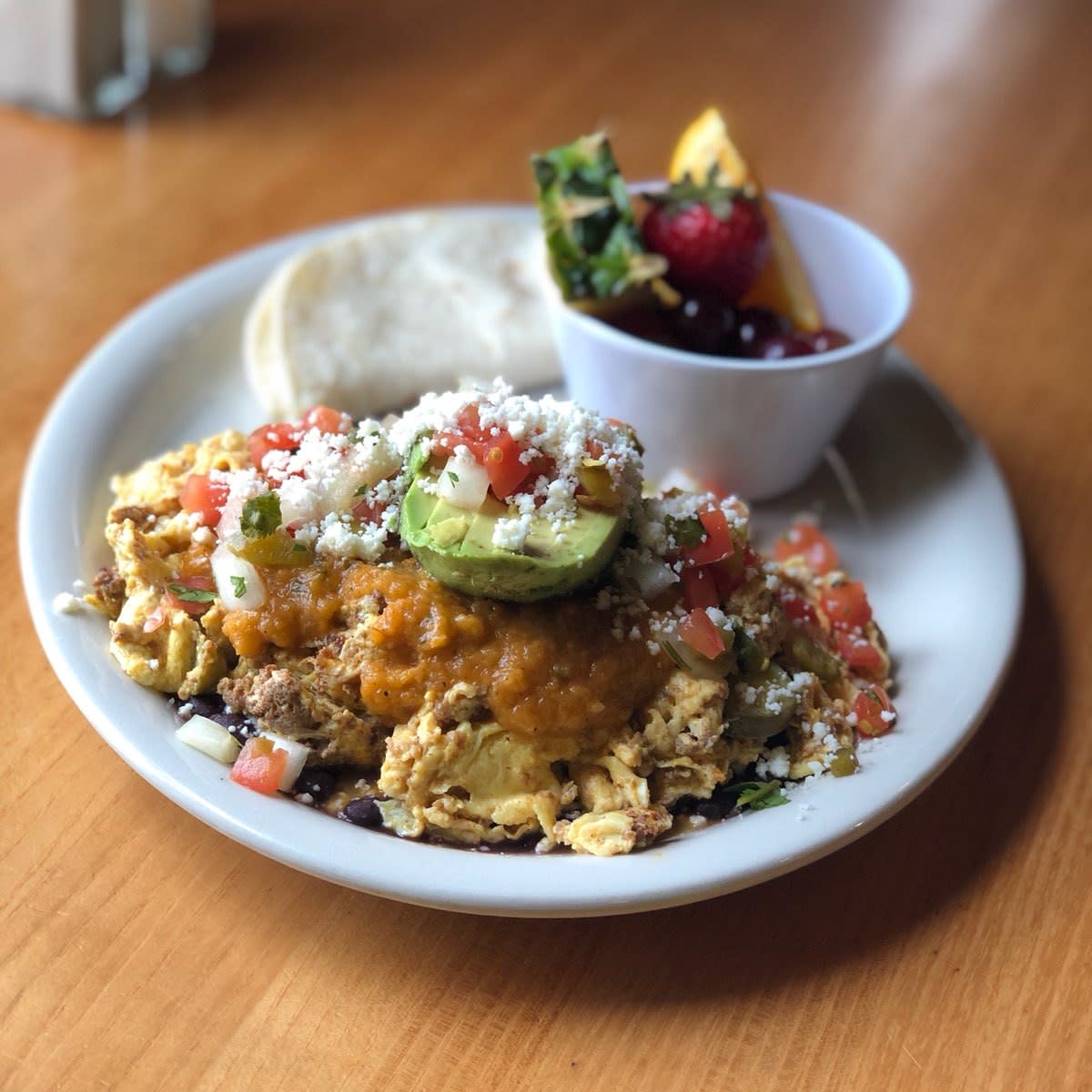 Noon
Only the best weekend getaways in Michigan involve some creativity! One of the most unique experiences that the whole family can enjoy is an iron-working class at Combat Ready Art!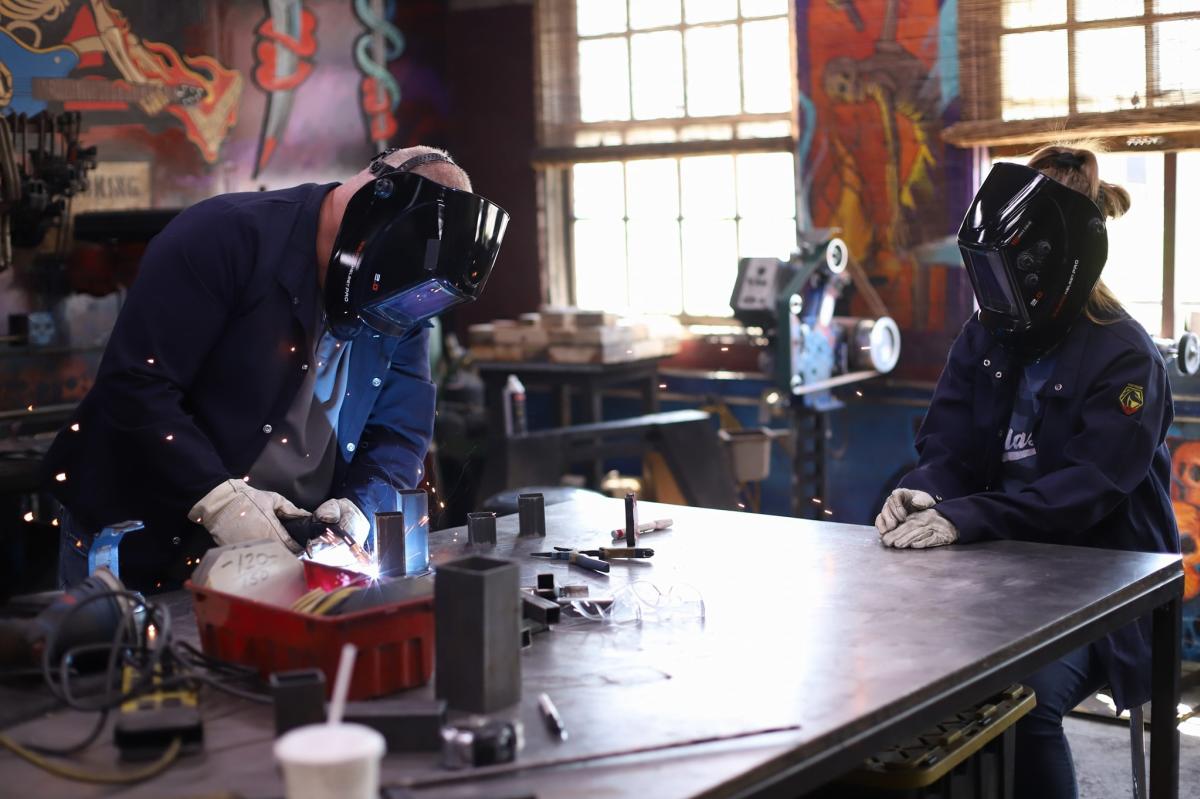 At Combat Ready Art, you can learn various ironworking methods and processes, including blacksmithing, knife-making, and welding. Classes are open to individuals ages 9 and up (with parent/guardian present) and couples, families, team building and more.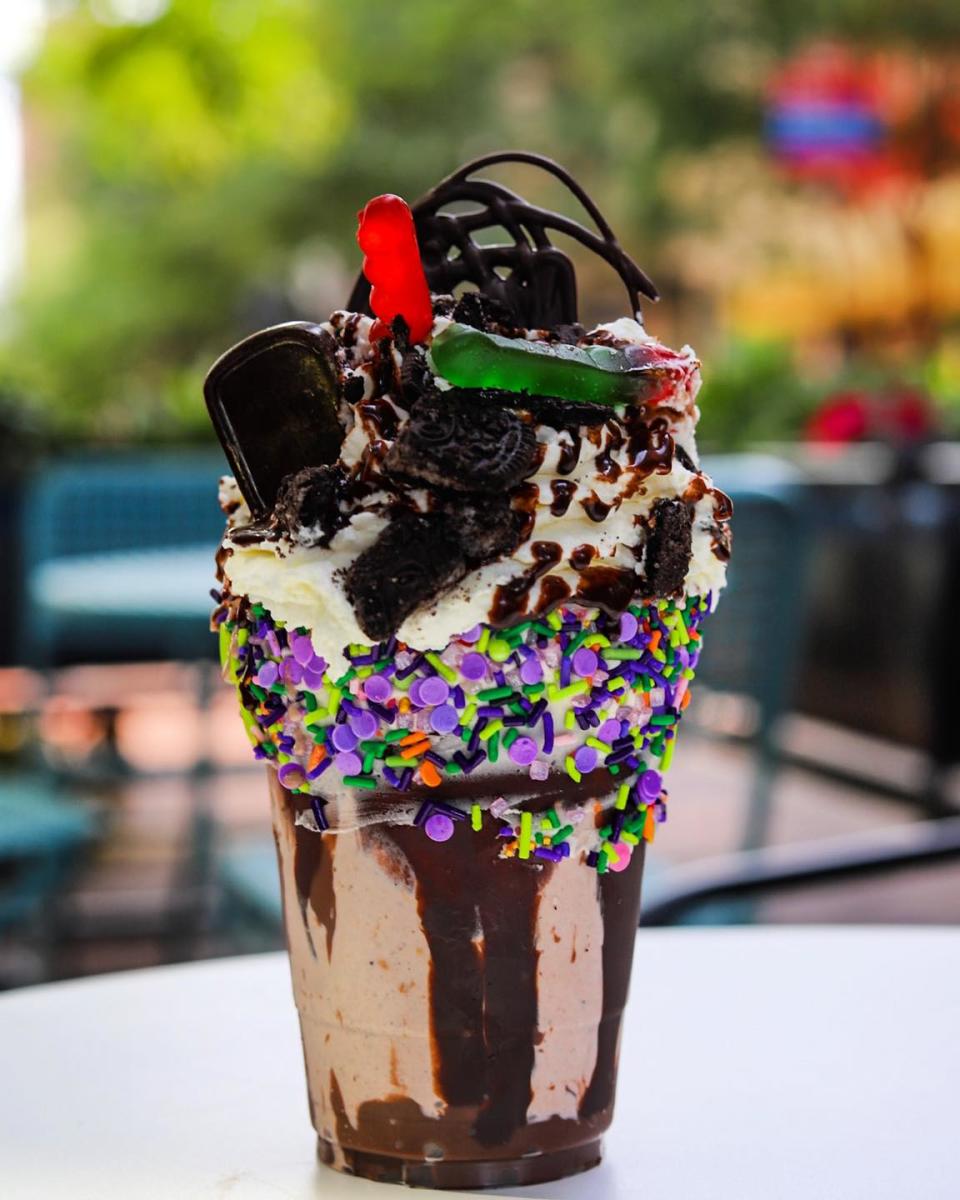 Being a maker for the day can leave one needing a sugar rush and a midday pick-me-up! Satisfy your sweet tooth at Cherri's Chocol'art, a small-batch, only-in-Kalamazoo local chocolatier! Cherri's eye for high quality and artful presentation in her chocolates comes from owning a fine arts gallery for over 30 years.
Night
Your weekend getaway in Michigan is coming to an end, so why not finish it right with a delicious, handcrafted meal? To keep the maker theme of the day going, we recommend heading to one of Kalamazoo's breweries that also just so happens to serve up food that is just as delicious as their beer!
One of the spots that ticks all these boxes is Latitude 42 Brewing Company. We recommend ordering the Bavarian Soft Pretzel as soon as you sit down! This appetizer is topped with sea salt and served with an irresistible beer cheese. When the weather cooperates, ask to be seated in the beer garden!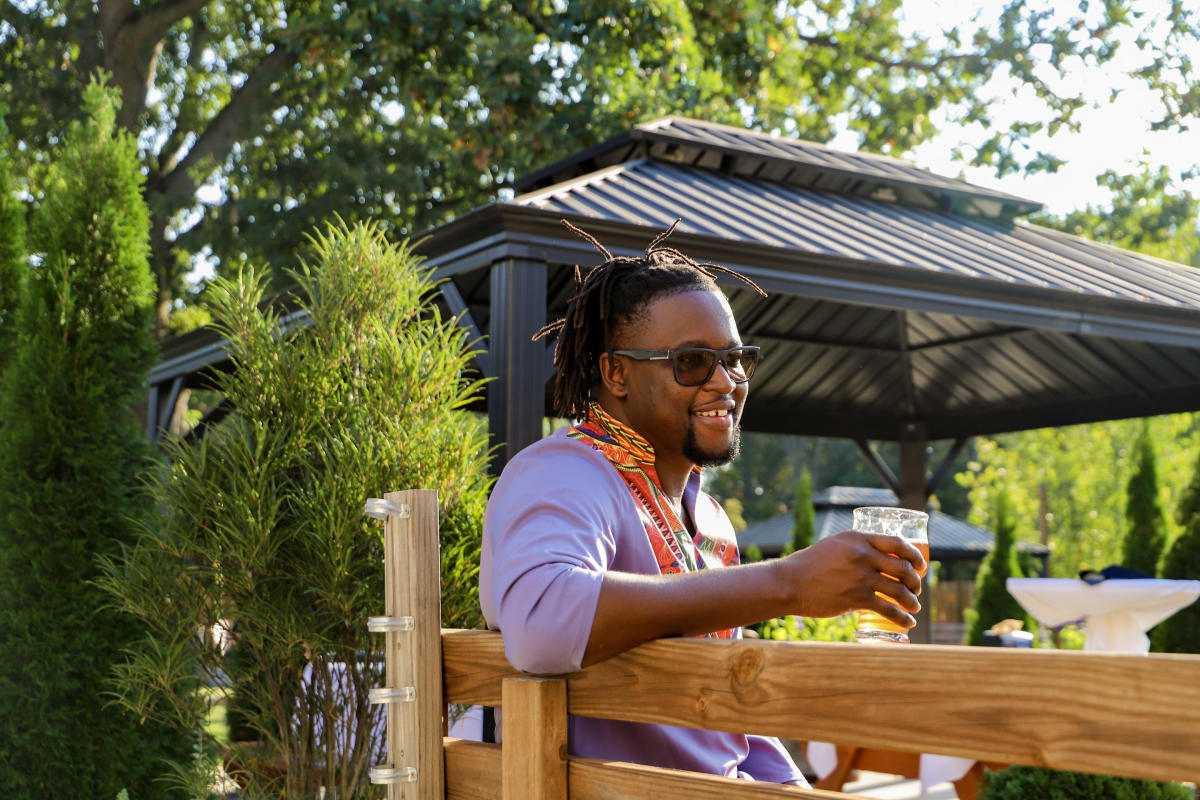 When you're looking for the best weekend getaway in Michigan and to explore all that the Great Lake State offers, Kalamazoo is the perfect launchpad for adventure. You'll find world-class museums, U-Pick orchards, bike trails that wind around crystal clear blue lakes and beer and wine tours all within easy driving distance of the city. Whether your interests are the outdoors, sipping or just trying something new, the regions outside Kalamazoo are all ripe for exploration. Make sure to check out our hotel deals when you book your stay!
For more information to aid your trip planning, request a visitor's guide and subscribe to our e-newsletter to get the latest and greatest Kalamazoo. And don't forget to check out our calendar of upcoming events to see what's happening in the area during your visit!