Area Information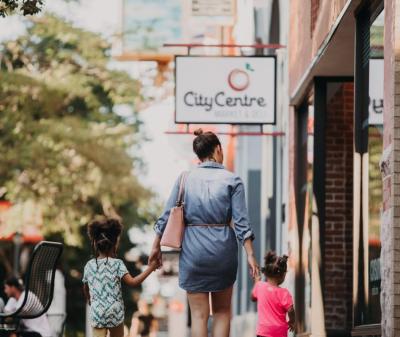 If there's one thing about Kalamazoo, it's that you don't have to compromise. Everything you loved before your potential move has a home in Kalamazoo, too. Convenient transportation, a variety of healthcare options, and your favorite grocery stores are waiting for you.​
EVERYTHING YOU COULD NEED AT YOUR FINGERTIPS
Just because your environment might be changing, doesn't mean your lifestyle has to. From convenient transportation access, an array of healthcare options, and a variety of grocery stores, you'll be able to pick up right where you left off.
Transportation
Downtown Kalamazoo is easily walkable, and the rest of the county can be driven through with ease. Not to mention, Kalamazoo is centrally located between Detroit and Chicago, making a day trip to neighboring cities a breeze
Traveling further? Luckily, the Kalamazoo/Battle Creek International Airport is just a short drive from downtown and is ready to take you on your next adventure.
For public transportation solutions, the KMetro bus system offers affordable bus fare and free bussing for Western Michigan University students with a valid ID. 
Health Care
Your health and well-being is important to us. That's why Kalamazoo prides itself in its various medical care facilities.
Kalamazoo Family Health Center
Lindenwoods Family and Cosmetic Dentistry
Hospitals
Grocery Stores
Craving a home cooked meal? These grocery stores have everything you need to make it happen.
Let's talk about climate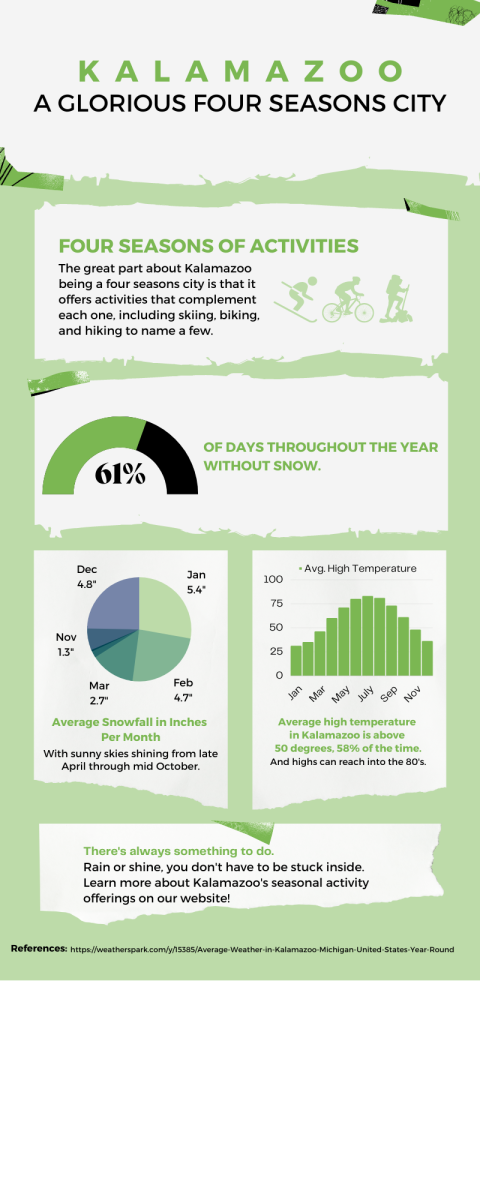 It's one thing to just think your city is cool, but it's another thing to be ranked the #1 coolest city to live in, on top of also being ranked #2 most affordable urban…
There is no shortage of things to do in Kalamazoo. From our downtown, to more rural areas, you can always expect to find something to keep you and your family entertained. From…
Foodies and beverage lovers alike, rejoice in Kalamazoo. We're a city full of eclectic tastes and traditional favorites that will satisfy every craving and every taste…