In a state surrounded by water, it's only appropriate that we acknowledge one of the greatest things about summertime in Michigan; water-related activities!
One of our favorite ways to enjoy all of this freshwater is by paddling it, so we're highlighting some of the kayak, canoe and stand-up paddle board (SUP) rentals in the 269 area! These local businesses offer rentals, tours, lessons and more. Grab your friends, family or your four-legged companion and head out for a day full of sun and paddling fun.
Kayak, Canoe and Paddle Board Rentals at Ramona Park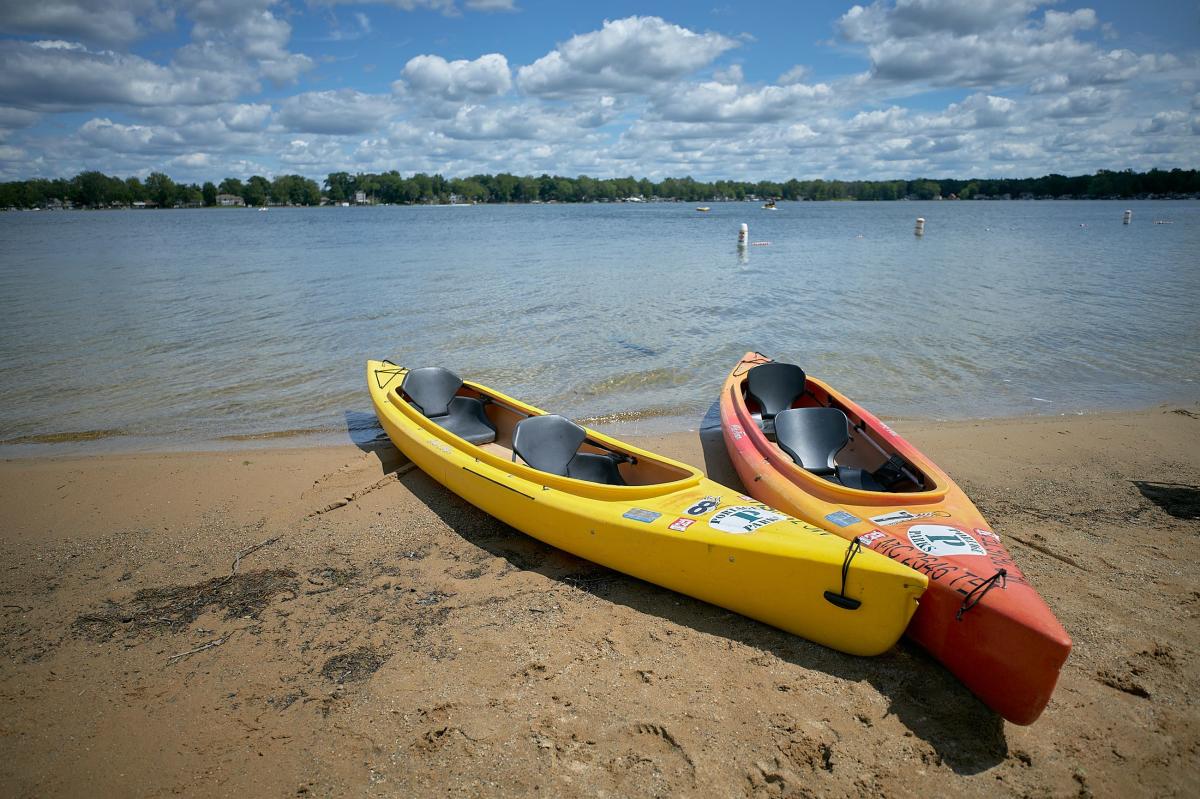 Ramona Park has something for everyone from the fisherman to the beach bum! Located off Sprinkle Road with access to Long Lake, Ramona Park is truly a family destination site. Ramona Park has a fully-staffed and lifeguarded beach and is home to a creative, accessible playground with a colorful soft surface. A great location for a company summer picnic, Ramona offers a large group area for parties over 150 people.
Open daily on beach operating dates  – 10 a.m. – 6 p.m.
All watercraft: $12 for first hour, $5 each additional 30 minutes, $36 flat rate for 4 – 6 hours.
Life Jacket included.
Make a Day of It
Other Outdoor Recreation: Celery Flats
Third Coast Paddling

Ideal for any age or skill level, both kayaks and stand-up paddleboards allow paddlers to explore any body of water at their own pace. Our trained staff will give your group an orientation before you hit the water.
All equipment, including paddles and lifejackets, is provided at the rental sites. Reservations for groups of less than 10 are not necessary or accepted – just show up, and you'll be on your way!
Make a Day of It
Liquid Therapy Canoe & Kayak Rentals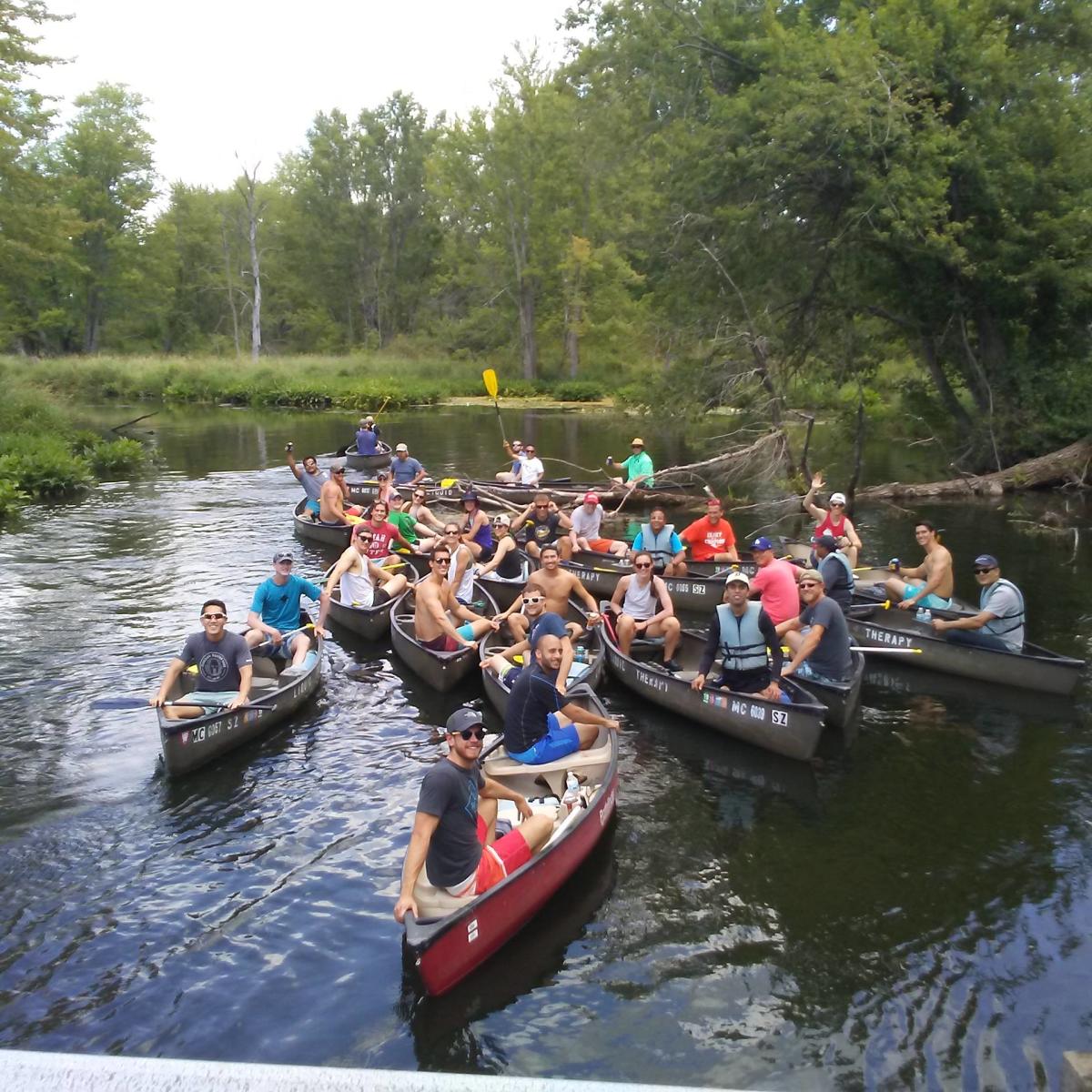 Liquid Therapy offers 5 different rivers – St. Joe, Rocky, Portage, Prairie and the Fawn.
Canoes are $35 for up to 4 hrs $50 day. Kayaks are $30 for up to 4 hrs $45 day
Make a Day of It
Plainwell Kayak Company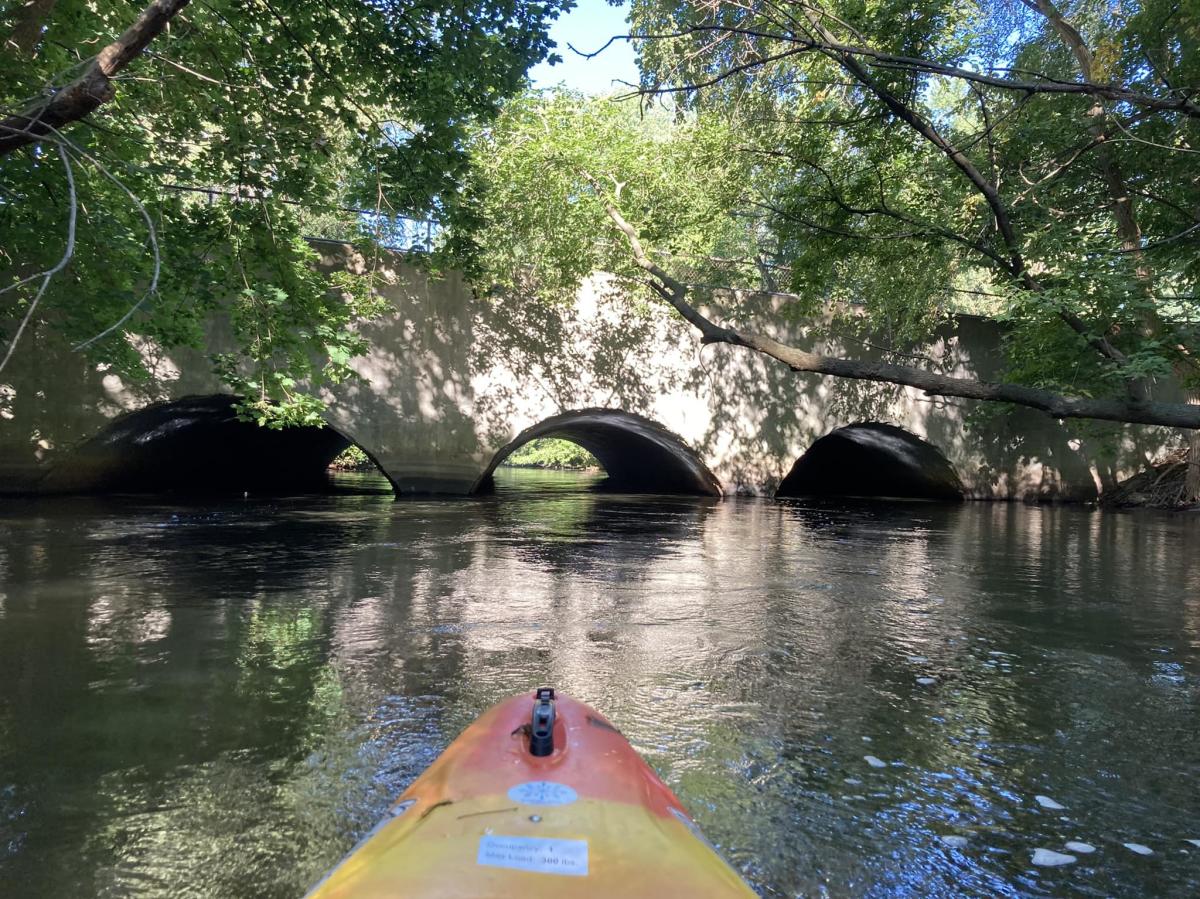 1 hour Trip from Plainwell: The river level and flow rate can make this trip longer or shorter. When the river is low, this trip will take approximately 1½ hours. This is perfect for beginners and people with young children. The terrain after leaving the docks in Plainwell is mostly grasslands and some trees. You will see many birds and turtles.
3 Hour Trip from D Avenue to Plainwell: The river level and flow rate can make this trip longer or shorter, expect no longer than 3½ hours most of the summer.  The trek is tree lined and very private most of the way.  You will see many birds, turtles, and maybe even fish as you glide along the waterway.
Make a Day of It
U-Rent-Em Canoe Livery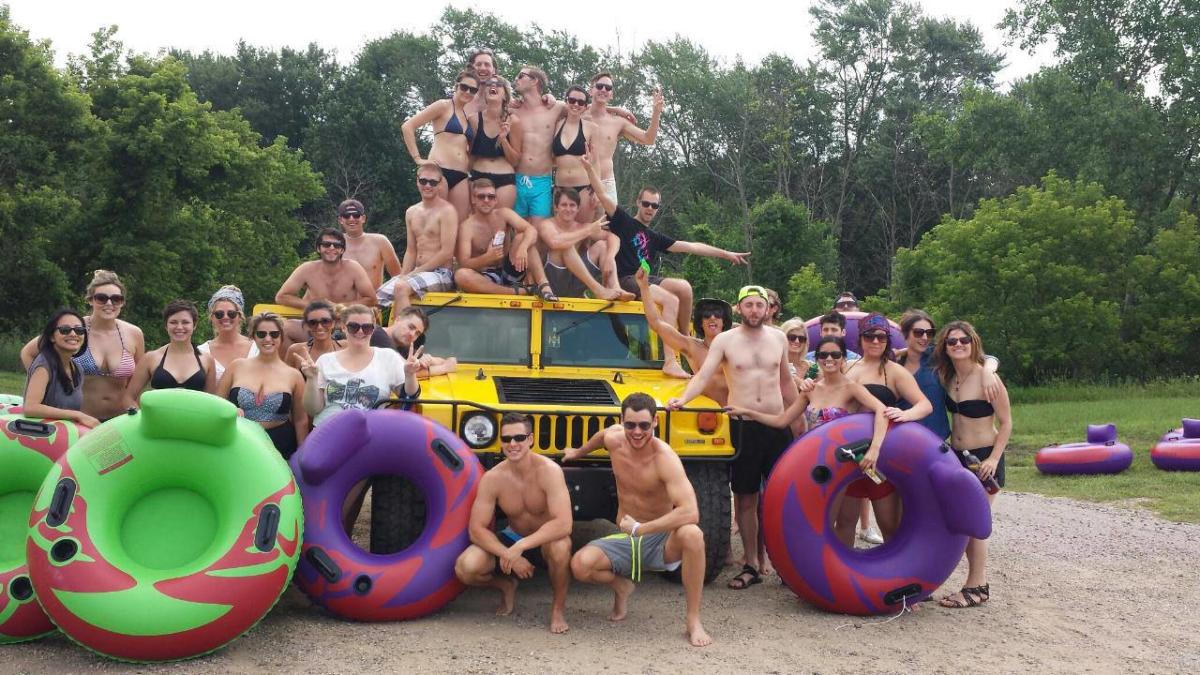 U-Rent-Em Canoe Livery offers full service canoe, kayak and tube rentals on the scenic Thornapple River. Group camping available, as well as our newly renovated fishing/hunting rental cottage.
Make a Day of It
Sit Down Dining: Walldorff Brew Pub
Doe-Wah-Jack's Canoe Rentals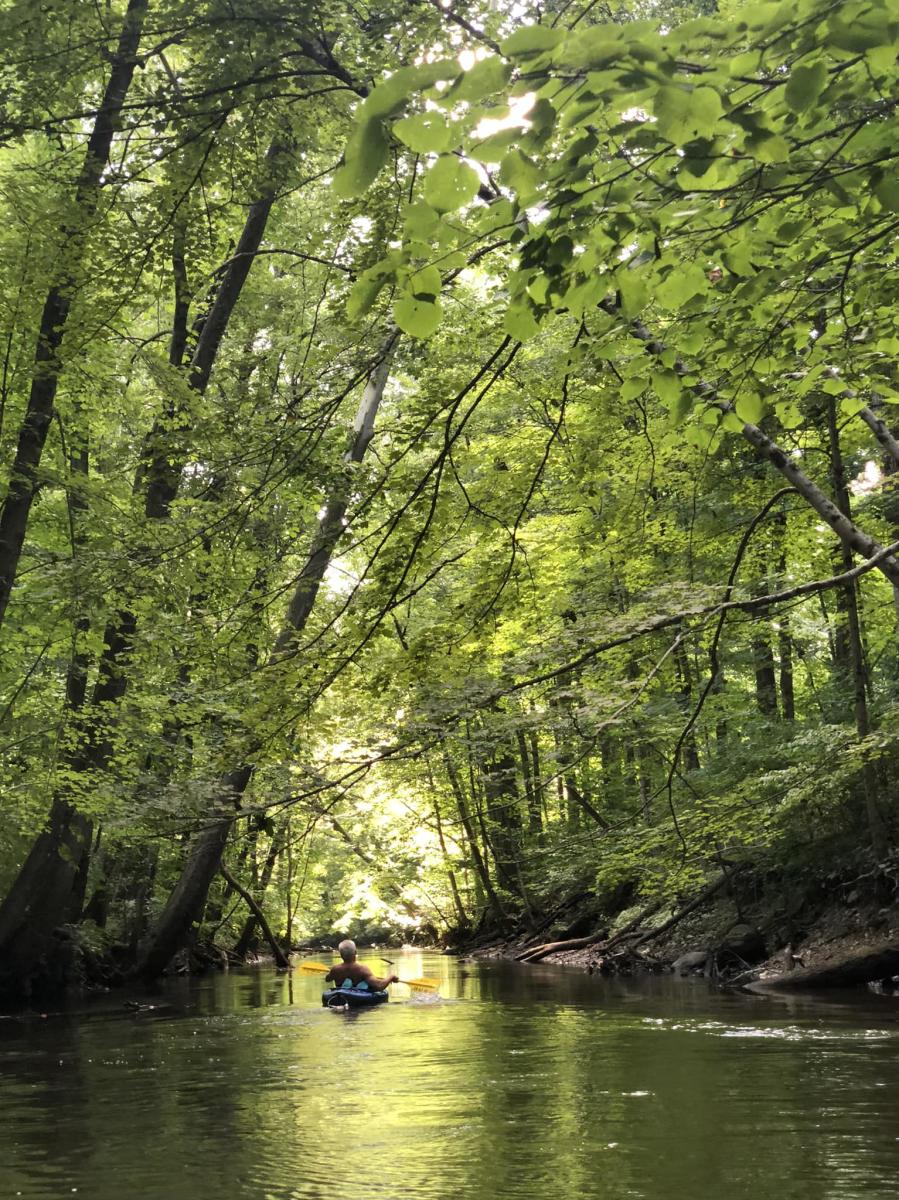 Doe-Wah-Jack's is a full service livery renting canoes, single and double kayaks on the Dowagiac river. Offering 2, 4 and 6-hour trips.
Make a Day of It