Kalamazoo is spoiled to have so many options when it comes to places to enjoy the great outdoors! Whether you're a local, or an outdoor enthusiast currently planning your trip, we wanted to highlight a few of the lesser-known Kalamazoo walking trails, nature preserves, and parks for you to discover in the area.  
Chipman Preserve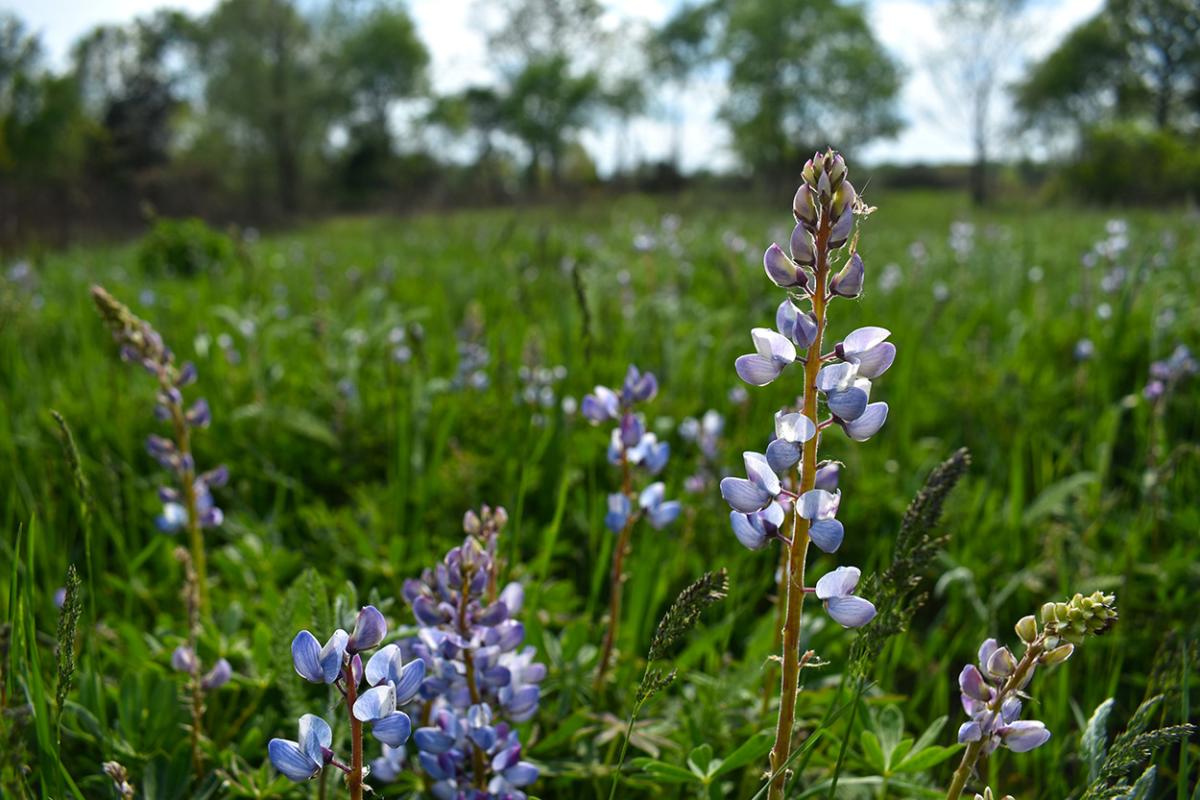 This Kalamazoo nature trail boasts beautiful sights and recreation during all four seasons. The rolling meadows and woodlands of the preserve offer a variety of experiences for outdoor enthusiasts, no matter the weather. The Chipman Preserve has over five miles of easy to moderate mowed trails lead visitors through pine forests, oak-hickory woodlands, and old fields, as well as oak savanna and prairie restoration sites.     
Fred Mclinden Nature Trails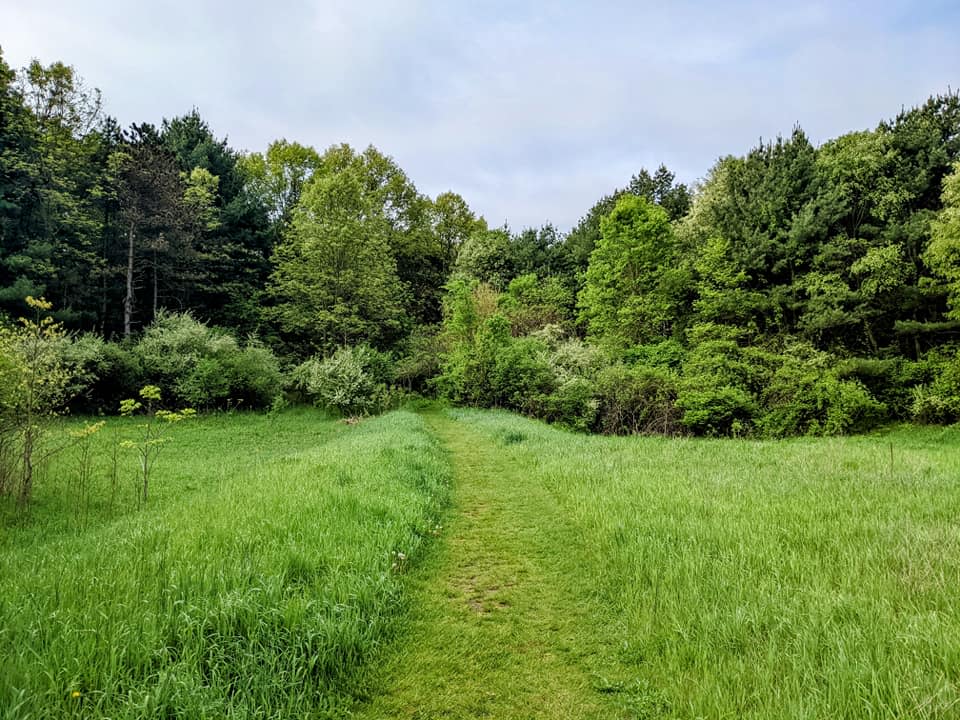 The Fred McLinden Nature Trails consist of a 1.7-mile moderately trafficked loop trail located near Comstock, Michigan that features a river and is good for all skill levels. In addition to walking trails, this Kalamazoo nature trail offers a number of activity options including fishing, cross-country skiing and horseback riding. Dogs are also able to use this trail but must be kept on leash. 
Robert Morris Park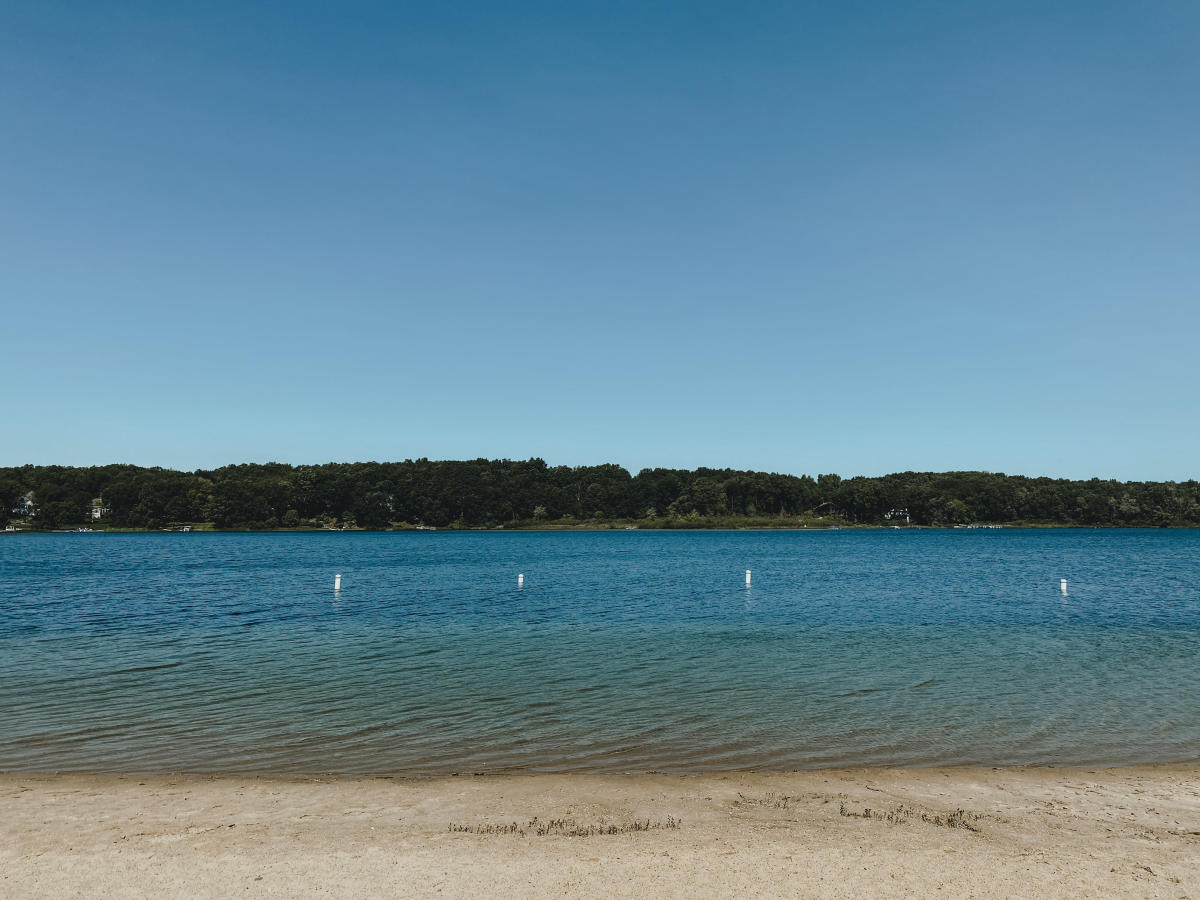 While Robert Morris Park does not feature Kalamazoo walking trails, there are many activities available at this lesser-known gem in Comstock, Michigan. These fun activities include swimming, fishing, a playground, a disc golf course and more. Admission fees are charged all year, with annual permits available.   
Eliason Nature Reserve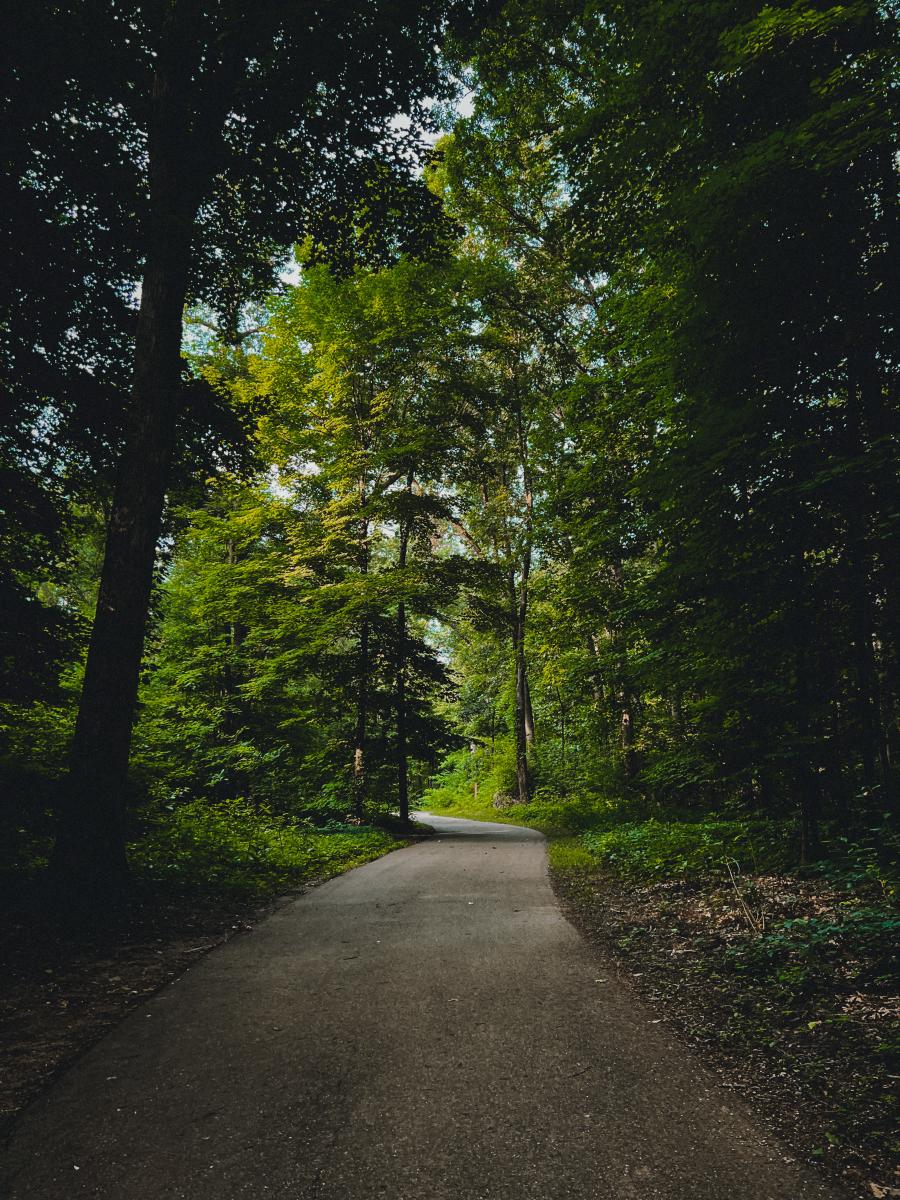 Eliason Nature Trail is a 3.2 mile moderately trafficked out and back trail that features beautiful wild flowers and is good for all skill levels. This is a paved walking trail near Kalamazoo that includes a combination of upland and wetland ecosystems and contains a large segment of Bishop's Bog. The trail offers a number of activity options and is accessible year-round. Dogs are also able to use this trail.     
Kleinstuck Preserve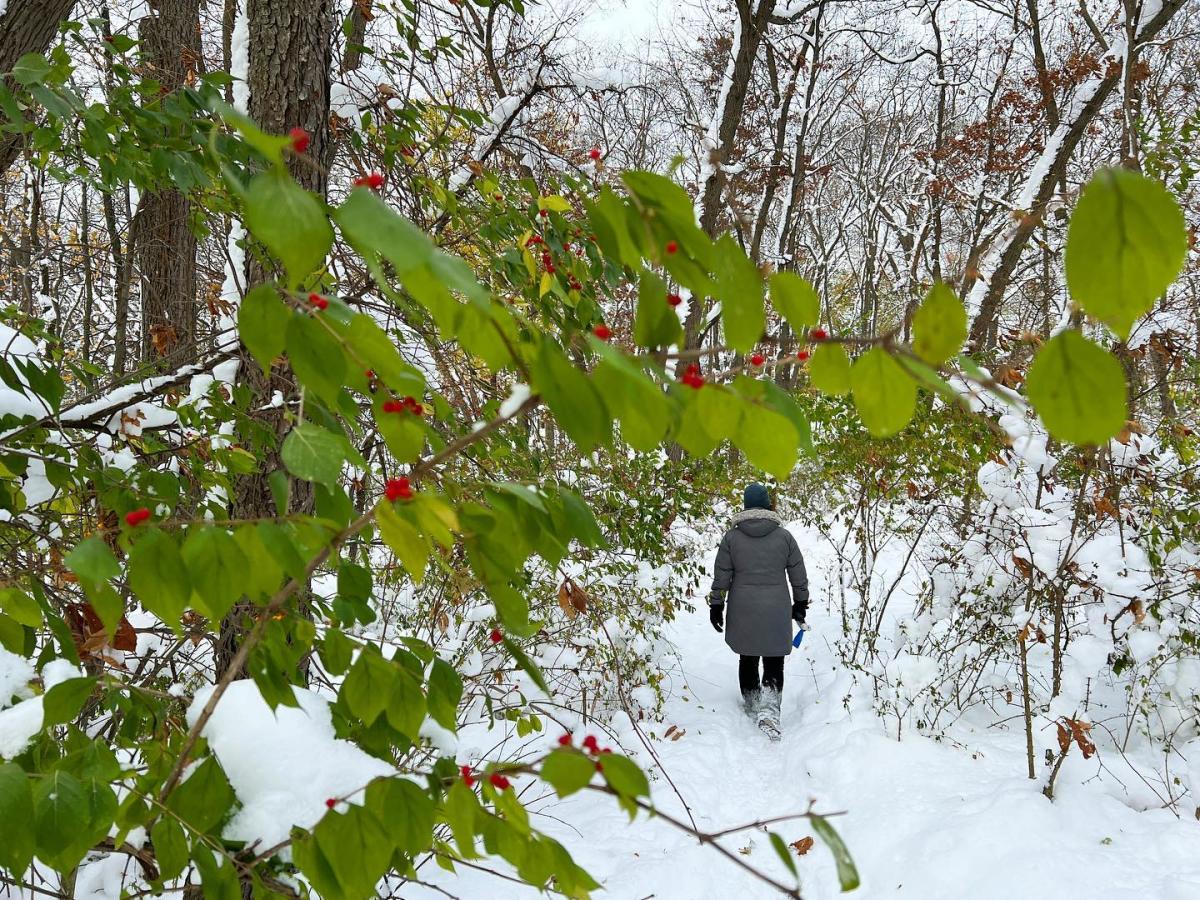 Kleinstuck Preserve is a 48-acre nature preserve owned and managed by Western Michigan University (WMU). It is one of the few open spaces remaining in Kalamazoo, Michigan. This unique ecosystem includes upland forest, swamp forest, shrub carr and marshland which are home to a wide variety of plants and animals. The special features of this Kalamazoo walking trail include beautiful native wildflowers in the springtime and a highly diverse bird population. The property is used by WMU and other educational institutions for research, however it is also open to the public for passive recreation. Dogs are permitted but must be kept on a leash at all times.    
Bow In The Clouds Preserve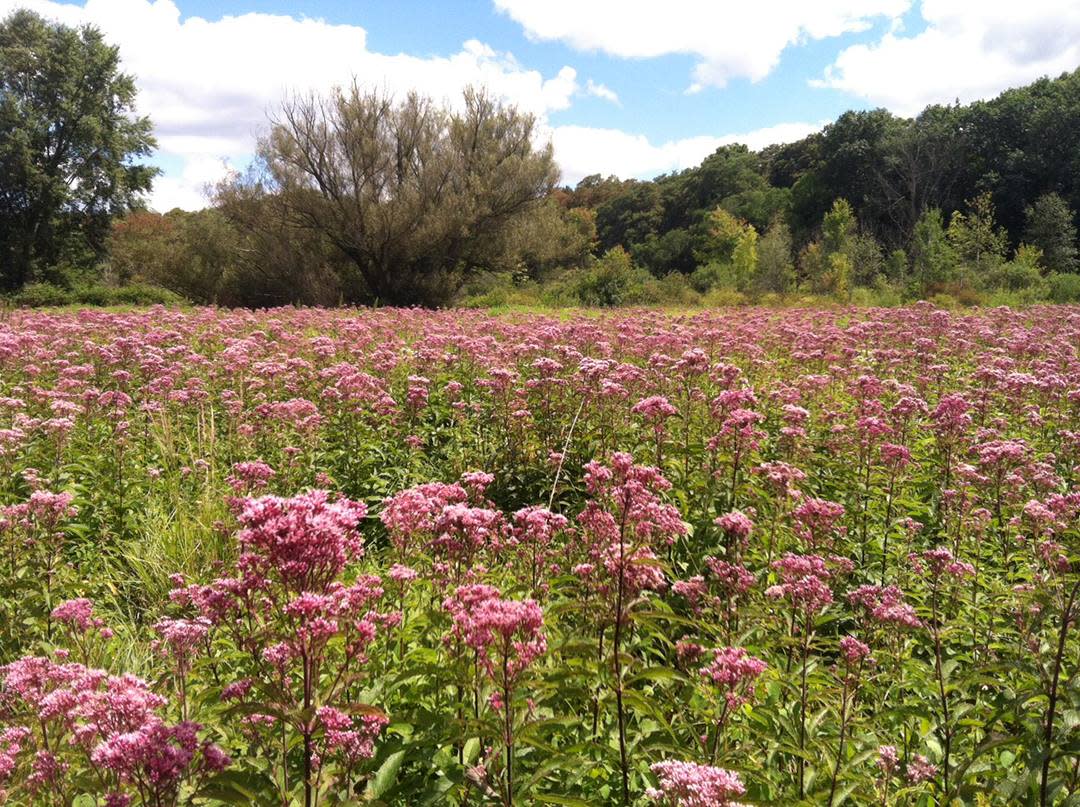 The highlight of Bow in The Clouds Preserve is the extensive spring fed wetlands that help protect the water quality of the City of Kalamazoo's well fields just downstream. The packed gravel walking trail leads to breathtaking views of the marsh below. The wetlands are a diverse mix of sedge meadow, cattail marsh, wet meadow, shrub carr and swamp forest. The uplands are steep slopes with huge specimens of red, white, and black oaks.       
Oshtemo Township Park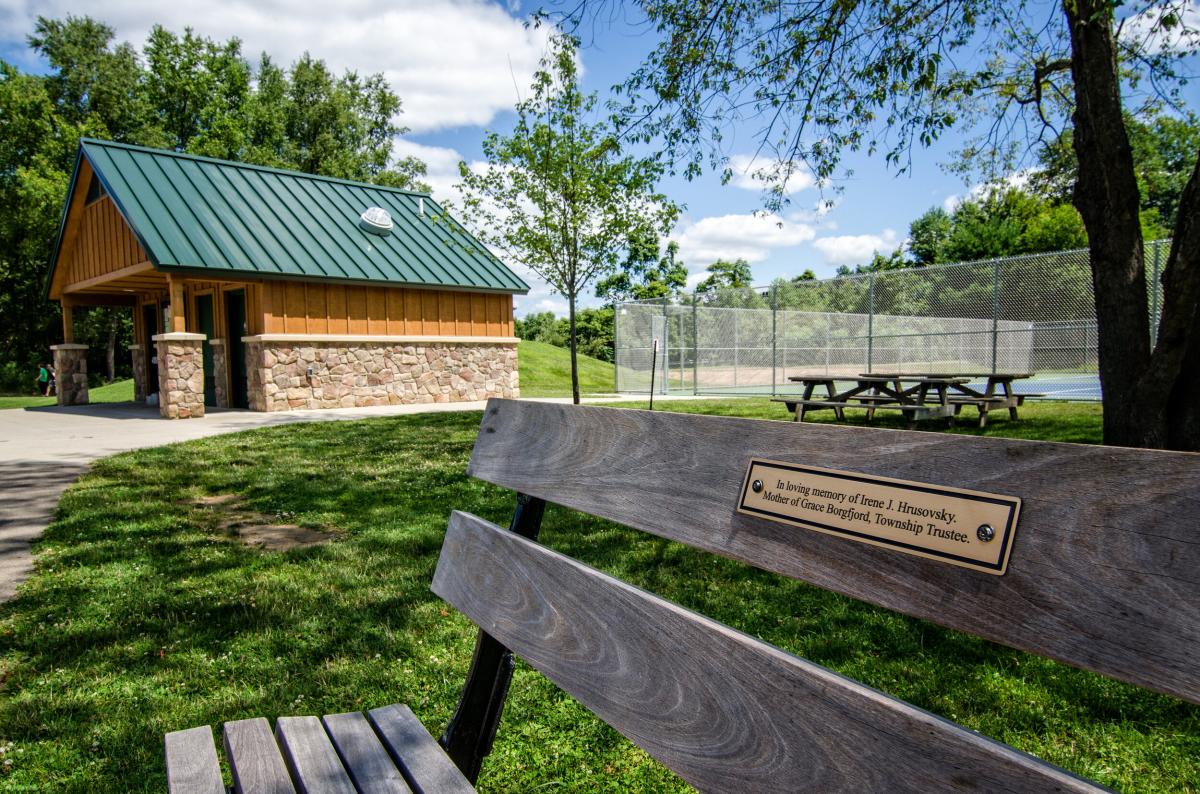 Oshtemo Township Park is a 70-acre park, located behind the Township Hall at 7275 West Main Street, is a great place to walk, play, or gather with friends.  The recently renovated park features a playground, a paved loop walking trail, accessible restrooms, two picnic pavilions, tennis, pickleball, and basketball courts, a wiffleball field, and an 18-hole disc golf course. The forested area of the park, with rolling hills and an overlook deck, features a network of unpaved Kalamazoo walking trails and is popular for hiking, snowshoeing, and cross-country skiing.   
Wolf Tree Nature Trails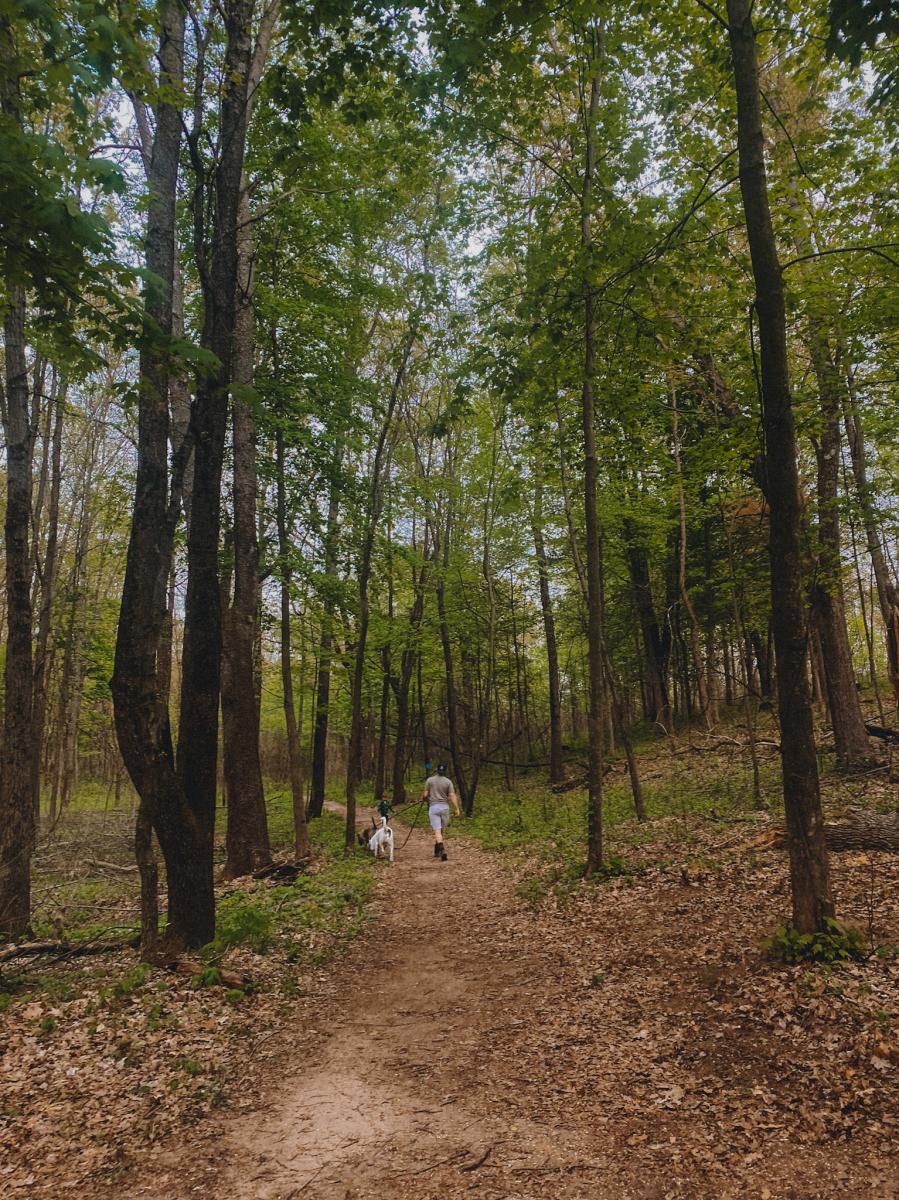 Wolf Tree Nature Preserve features two 3/4-mile loops of moderate trails that wind through forest and meadows, affording scenic vistas. "Wolf Tree" refers to old trees (frequently oaks) with low-spreading limbs – often with a gnarly and weathered appearance. These trees have round shapes and low-spreading limbs because they used to grow alone in wide open spaces like savannas and pastures. Several of these old wolf trees are present on the trail.   
After discovering these lesser-known Kalamazoo walking trails and nature preserves, relax and enjoy one of our lodging package options. After you recharge, discover other exciting things to do in Kalamazoo, Michigan. Whether you're looking for local eats, to learn about our rich history, or to shop 'til you drop, there is something for everyone. 
See here for more outdoor recreation and trail information in Kalamazoo!