Don't feel like you have to be cooped up at home when it's rainy, snowy or just too cold to be anywhere but inside! Take it from us, there's a whole lot to do in Kalamazoo that doesn't require you to be outdoors. Make your own itinerary with a few of our suggestions below!
136 South Kalamazoo Mall
Kalamazoo , MI 49007
Southwest Michigan's premier indoor climbing gym with over 10,500 square feet of climbing surface, including a 2,500 square foot lead cave. The walls are up to 30 ft. tall with lead routes up to 65 feet long. With 32 top rope stations, lead cave and 2 top-out bouldering areas, there is always something to play on!
6151 Portage Road
Portage , MI 49002
Elite fighter planes poised for action.  Awesome 360-degree, full-motion flight simulators.  Indoor amusement park-style rides.  A newly upgraded RealD 3D theater that takes you on a World War II mission or flies you to the moon.  Blast off to Mars or experience the International Space Station.  They're ready for you – the question is . . . are you ready for this adventure?
314 S. Park Street
Kalamazoo , MI 49007
The Kalamazoo Institute of Arts continues to bring art to West Michigan with first-rate traveling exhibitions, a stunning variety of permanent collection works in rotating shows, an Interactive Gallery, a new community cultural center auditorium, an expanded art school for all ages and a truly unique gallery shop.  It offers unparalleled ambience for an elegant and memorable event and is ideal for receptions, cocktail parties, banquets and meetings.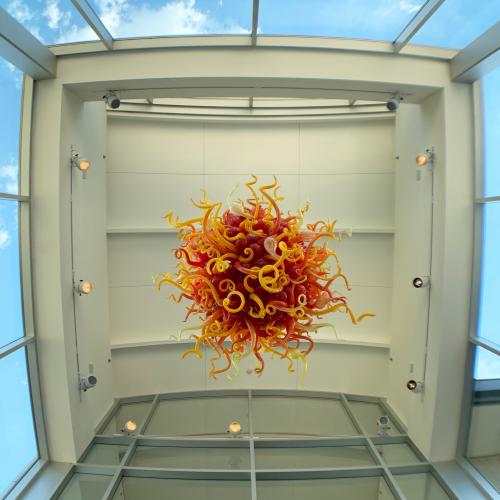 4500 Stadium Dr.
Kalamazoo, MI 49008
An ultimate entertainment destination complete with 30 bowling lanes, axe throwing, multi-level laser tag arena, billiards, ping pong, 52 arcade games, and food and drinks!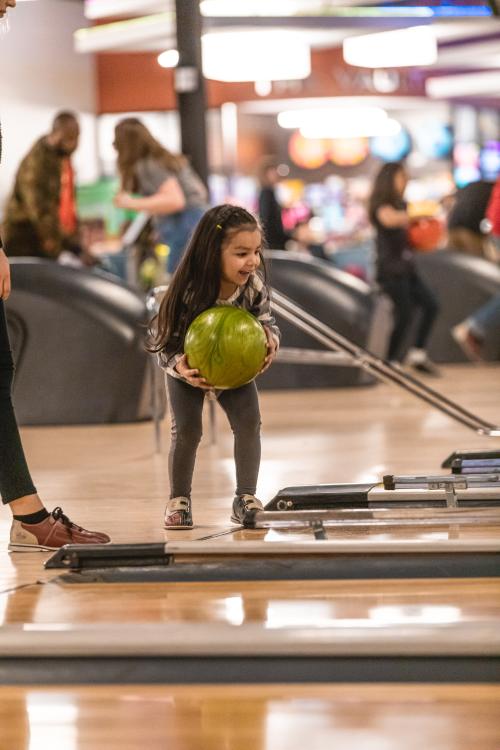 6865 W Hickory Road
Hickory Corners , MI 49060
The Gilmore Car Museum – North America's LARGEST auto museum – is the ultimate automotive experience. Located near Kalamazoo, Gilmore Car Museum was recently listed as Michigan's #1 Greatest Historic Auto Attraction by Pure Michigan.  Walk right up to history and experience nearly 400 extraordinary vintage and collector vehicles and motorcycles from all eras, all on display in over two dozen buildings on a 90-acre Historic Campus.
230 N. Rose Street
Kalamazoo , MI 49007
The Kalamazoo Valley Museum was voted the top small museum in Michigan by readers of Michigan Living Magazine.  The museum offers "Adventure You Can Touch", celebrating history, science and technology in a highly interactive, hands-on way.  It features a Digistar  planetarium, simulated missions to space via the Challenger Learning Center, a 2,300 year-old mummy, an interactive Kalamazoo Direct to You history gallery and the Science in Motion gallery.
Experience Our Local Coffee Shops
Grab a friend or even just a great book and head to one of Kalamazoo's many coffee shops!