Kalamazoo is known for its vibrant craft beer scene, but there is another artisanal beverage worth exploring. Although distilleries were prevalent in Kalamazoo during the 1800s, the world of craft spirits is new territory for this dynamic city. Luckily, Green Door Distilling Co. is leading the way with spirits that encourage sippers to explore, take risks, and live life to the fullest!
About Green Door Distilling Co.
Green Door Distilling Co. is a self-proclaimed "grain to glass distillery" and recent recipient of the "Michigan Vodka Distillery of the Year Award" by the New York Spirits Competition.
Founded in 2014, after two Western Michigan University graduates decided corporate engineering life wasn't for them, Green Door has been an adventure from the start.
They're a small team dedicated to discovering, creating, and sharing. They're committed to sourcing local and sustainably produced ingredients, doing good in the community, and creating a culture that is collaborative and inspiring.
Their award-winning spirits are served and sold at dozens of locations throughout the Kalamazoo area and beyond. Each spirit is crafted with adventure and quality in mind, making for some delicious memories.
About the Spirits
[caption id="attachment_19890" align="alignnone" ]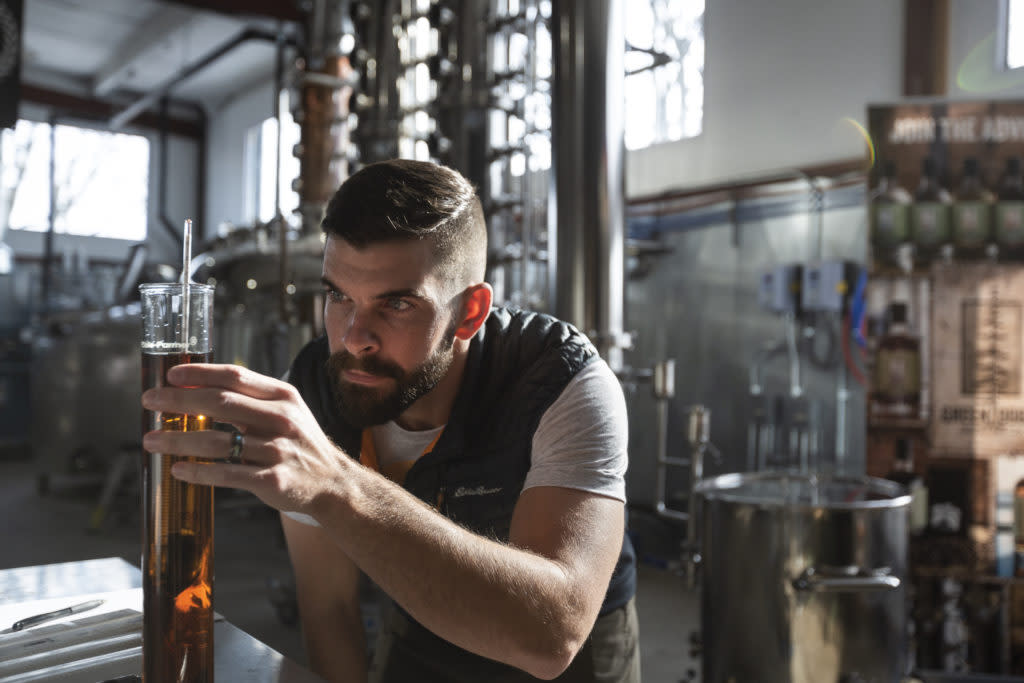 Josh Cook of Green Door Distillery blends his passion for the outdoors and crafting fine spirits in Kalamazoo, Michigan.[/caption]
Aside from their award-winning vodka (Get Lost Vodka) and expertly crafted honey whiskey, there are four other spirits worth exploring. First Ascent Whiskey was their first whiskey and is a great substitute for rum.
Also, be sure to sample their small batch Barrier Ridge Bourbon and Abandoned Gin. Coffee lovers will delight in the Backpack Java Coffee Liqueur which is made with local Kalamazoo coffee company, Euphoria Coffee.
Take a Sip
[caption id="attachment_19891" align="alignnone" ]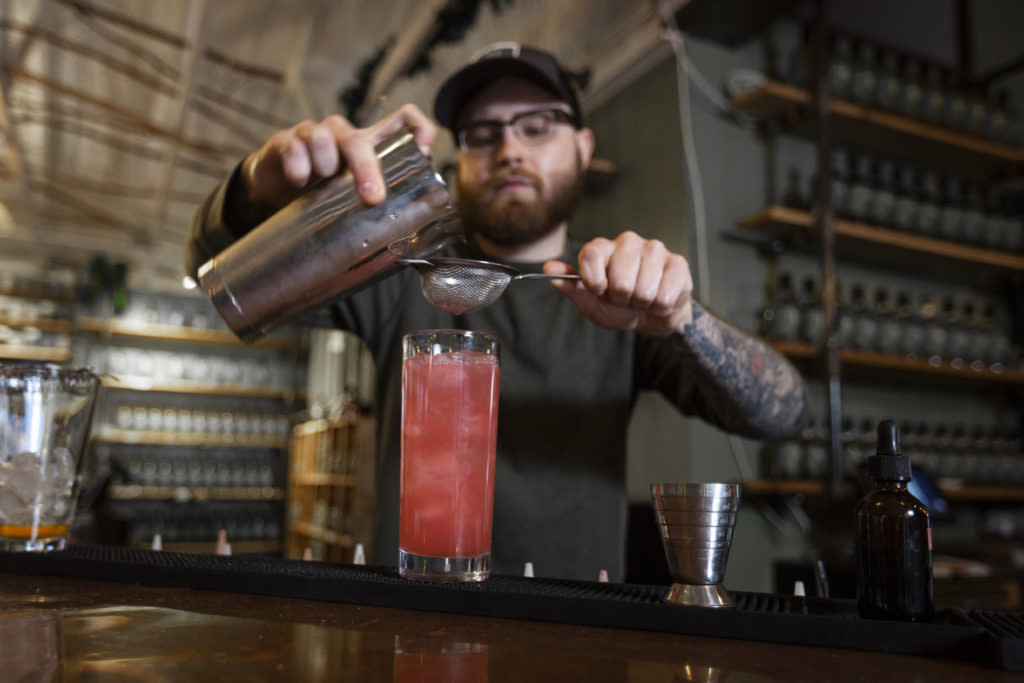 Green Door Distillery in Kalamazoo, Michigan is small batch craft spirits inspired by the outdoors.[/caption]
Sip on spirits extremely close to the source at Green Door Distilling's bar and tasting room. An intimate yet open space is the perfect setting for discovering their spirits. You can order cocktails such as Old Fashions, Blueberry Lavender Gimlets, and Bloody Marys.
If you are more of a purist, you can order flights of their spirits to get a true taste of Green Door Distilling Co! As mentioned, dozens of other Kalamazoo-based restaurants, bars, and stores carry Green Door products. Find a list of them here!
Take a Tour
[caption id="attachment_19892" align="alignnone" ]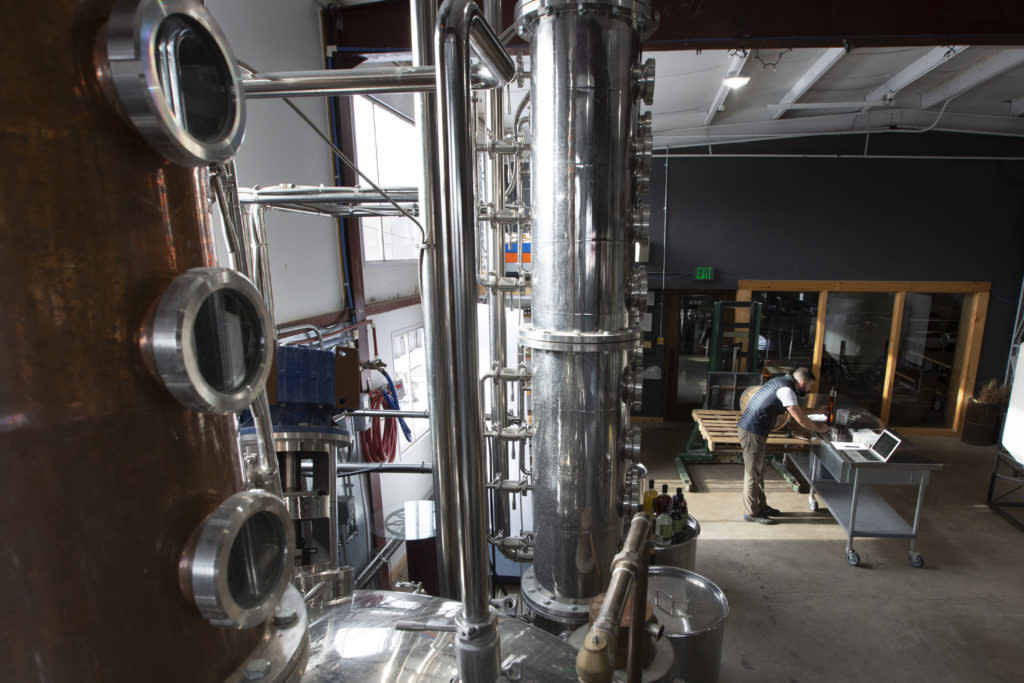 Josh Cook of Green Door Distillery blends his passion for the outdoors and crafting fine spirits in Kalamazoo, Michigan.[/caption]
Craft spirit enthusiasts will love taking a tour of Green Door Distilling. Typically, the tours take place on Saturdays at 2pm, but private tours can be arranged for groups. The entire experience only costs $10 and includes a comprehensive walk through of the facility, information about the process of distilling, and a flight of spirits.
Be sure to also take a tour of one of the many local breweries. This will allow you to compare the similarities and differences of crafting amazing adult beverages!
Start planning your trip to Kalamazoo, and get ready to visit this award-winning distillery! There are tons of other ways to explore the area. Jon Good highly recommends the breweries, and bike trails! For more information on the area, follow us on Facebook, Twitter, and Instagram.