The various hidden courtyards, gardens and charming decks are one of our city's best kept secrets.
Sip drinks on the Mall, enjoy live music with dinner or slip away from the hustle and bustle of the city to discover lush beer garden settings, tucked away in quiet corners! Click through below to view these perfect outdoor spots.
Please keep in mind that safety protocol will be different everywhere. Be sure to call ahead and ask about updated hours, capacity, etc.
Bates Alley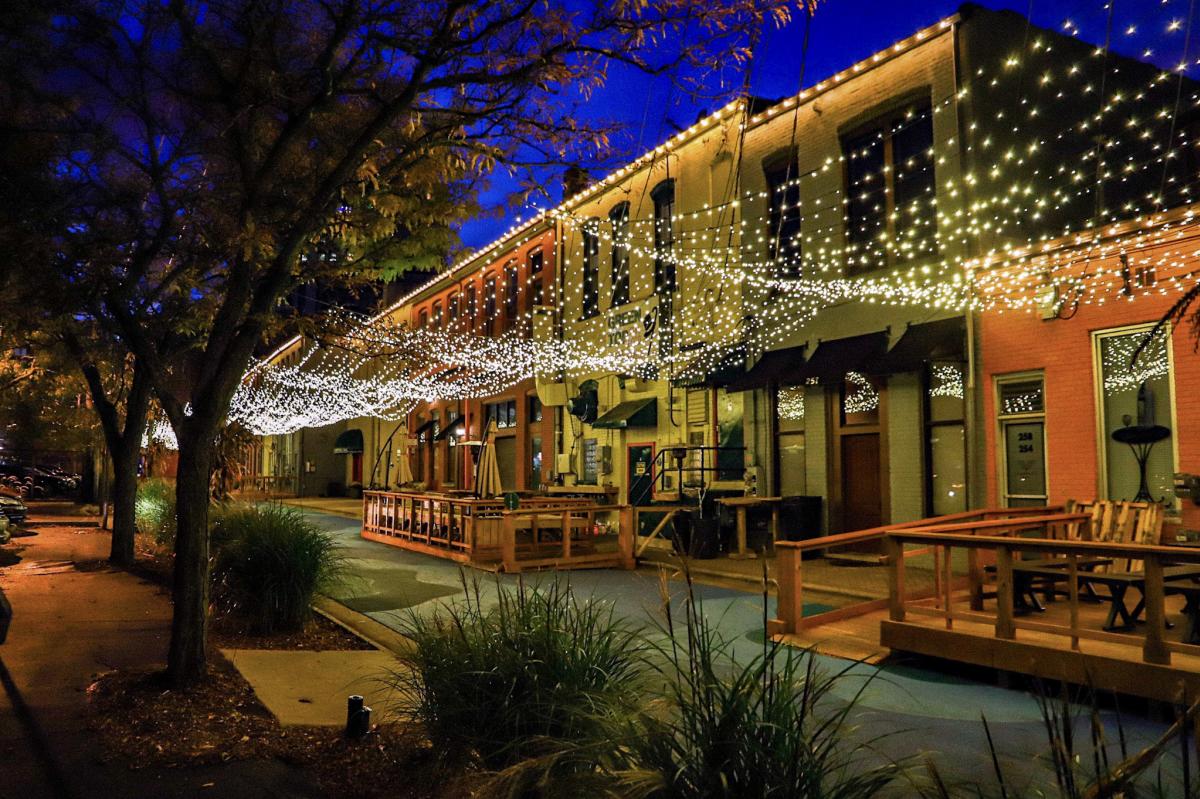 Bates Alley in downtown Kalamazoo was given new life in the fall of 2018, making it the ultimate go-to spot to "deck hop" in the city! The following bars and restaurants occupy deck space in Bates Alley:
Saugatuck Brewing Company
Saugatuck Brewing Company opened their taproom in Kalamazoo in 2019, and in 2023, they relocated to East Michigan Avenue, where they have an outdoor patio right on Bates Alley! They strive to make cozy yet lively neighborhood spots where neighbors and visitors can gather and be surrounded by good company. This is a spot where you can kick back, enjoy a cocktail or a cold pint of beer while listening to live music.

Tempo Vino Winery
Tempo Vino Winery is a unique experience for all wine lovers, from the curious novice to the seasoned connoisseur. You can stop in and sample their wines at the tasting bar and make your own private-label wine. Don't miss their Summer Rosé and Rosé cider – the perfect thing to sip during patio season!

The Green Top Tavern
The Green Top Tavern in a staple in downtown Kalamazoo! Stop by on Thursday nights for trivia from 8pm-9pm before wandering out back to enjoy a drink in the alley.
The Stamped Robin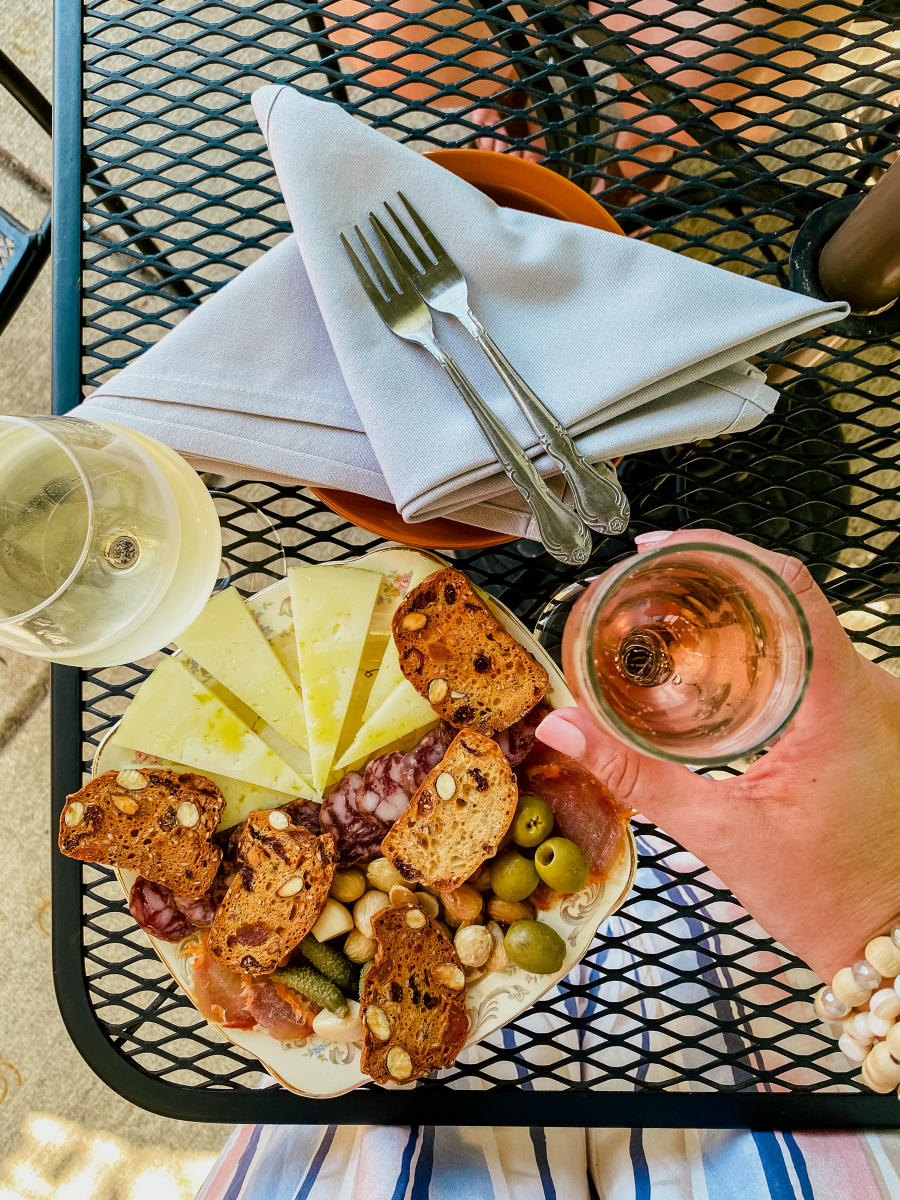 Find artisanal cocktails at places like the Stamped Robin. Most of their cocktails include only three ingredients, which makes every drink simply delicious. High-quality ingredients and knowledgeable mixologists enhance the experience. Along with their cocktails, you'll find wine and beer on tap and a small menu of appetizers and desserts. Their little garden patio is located in the middle of downtown Kalamazoo and is open until midnight Tuesday-Saturday!
Bell's Beer Garden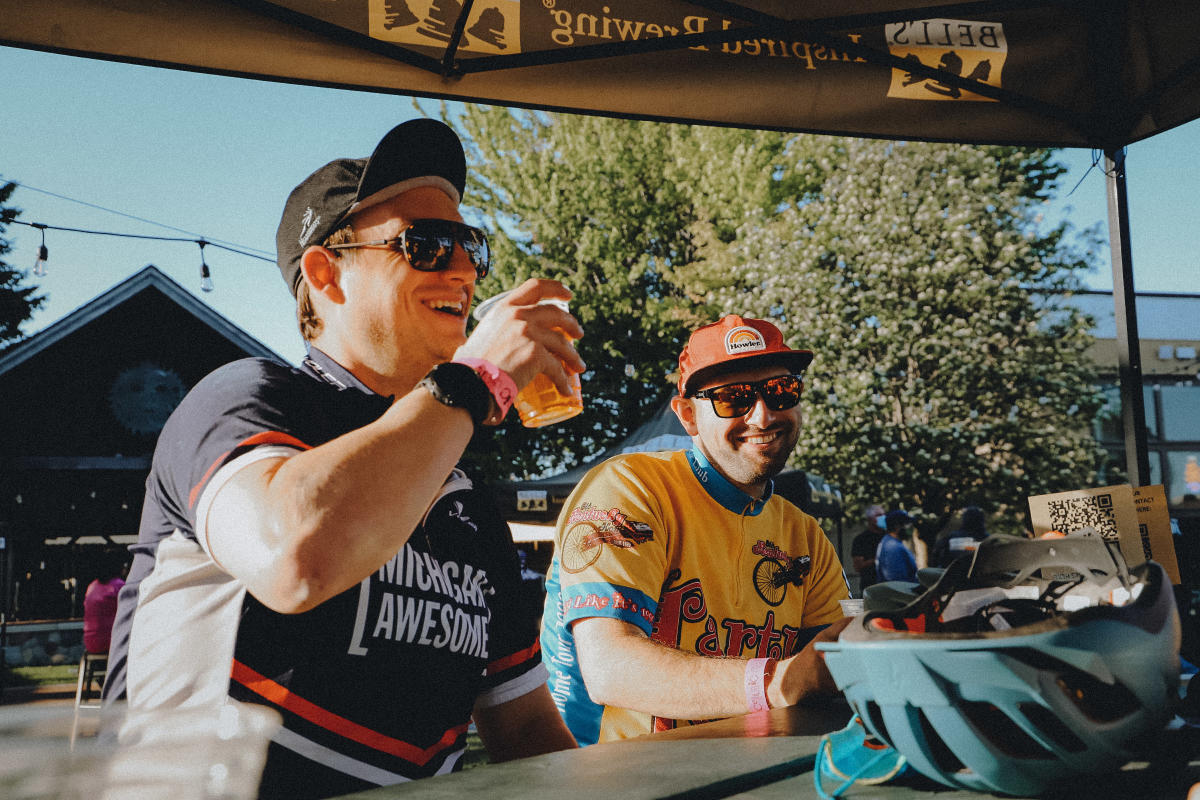 With 20+ draught options, a full-service restaurant, a luscious Beer Garden, a comfortable patio and a state-of-the-art music venue, Bell's Eccentric Café is the premiere craft beer destination in Michigan. Some of Bell's beer is exclusive to the Eccentric Cafe, like a fresh pint of Mango Habanero Oberon!
Cosmo's Cucina

Cosmo's is on the second floor of a 110-year-old historic building tucked away in the heart of Kalamazoo's Vine Neighborhood. Stop by for breakfast, lunch or dinner, and get 30% off all bottles of wine every Wednesday!
WL Social House

WL Socialhouse serves delicious food and drinks in a comfortable, sociable atmosphere. Their carefully crafted menu includes something for everyone, and their chefs use fresh, locally sourced ingredients. They also have an extensive selection of wines, beers and cocktails to pair with any meal. Their patio is located right on East Michigan Avenue, so it's conveniently located to so many other downtown establishments, as well as a great spot to take in the downtown atmosphere on a warm summer night.
 
Hop Cat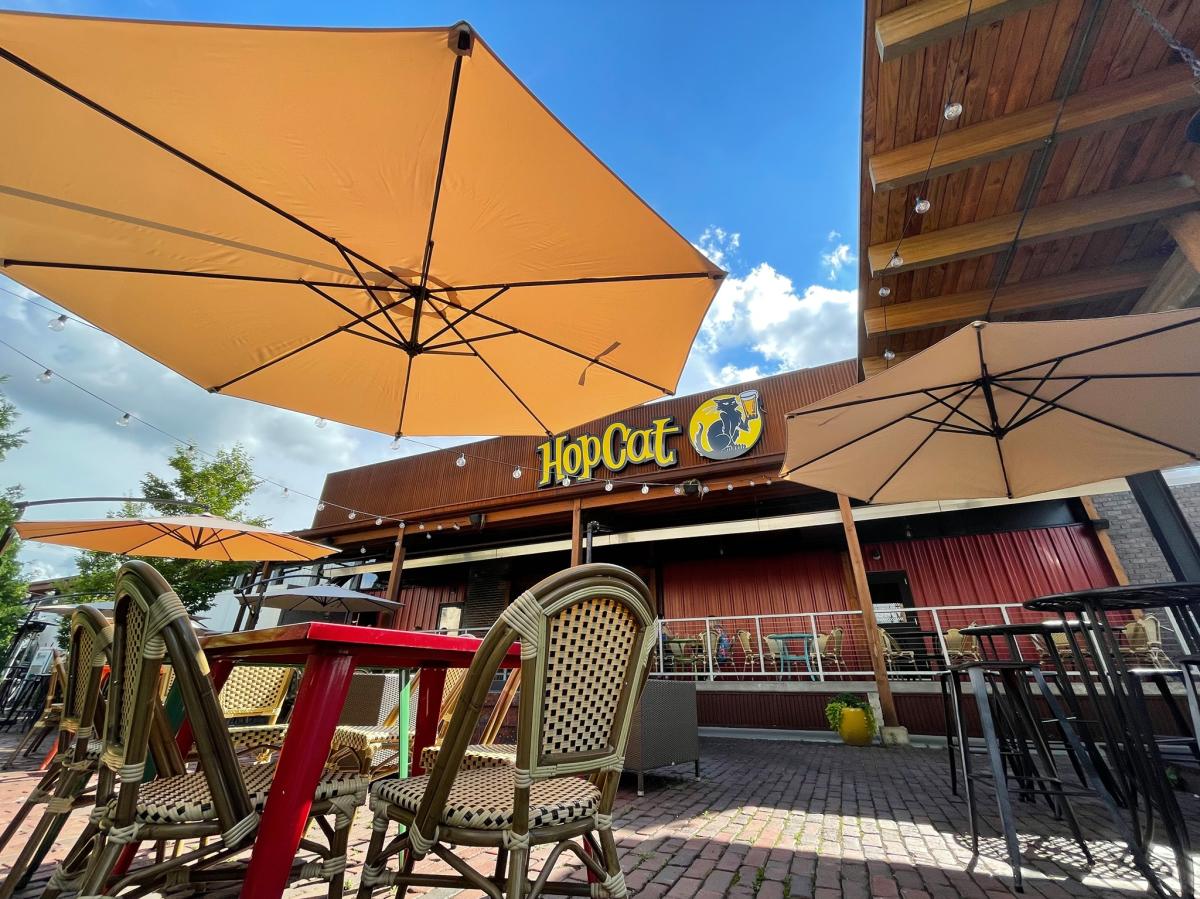 At HopCat Kalamazoo, they've taken an old rail freight depot and turned it into a hub for great craft beer. Their full food menu, full of scratch-made takes on pub food they call "food your mom would make if she loved craft beer," are available every night until last call. They offer 100 beers on tap daily and a range of regional, global, and Belgian beers in bottles. If you're not in the mood for a beer, you can get a glass of wine or a cocktail from their full bar. HopCat has amazing Happy House specials, 3-6 PM & 10 PM-Close, Monday-Thursday.
600 Kitchen & Bar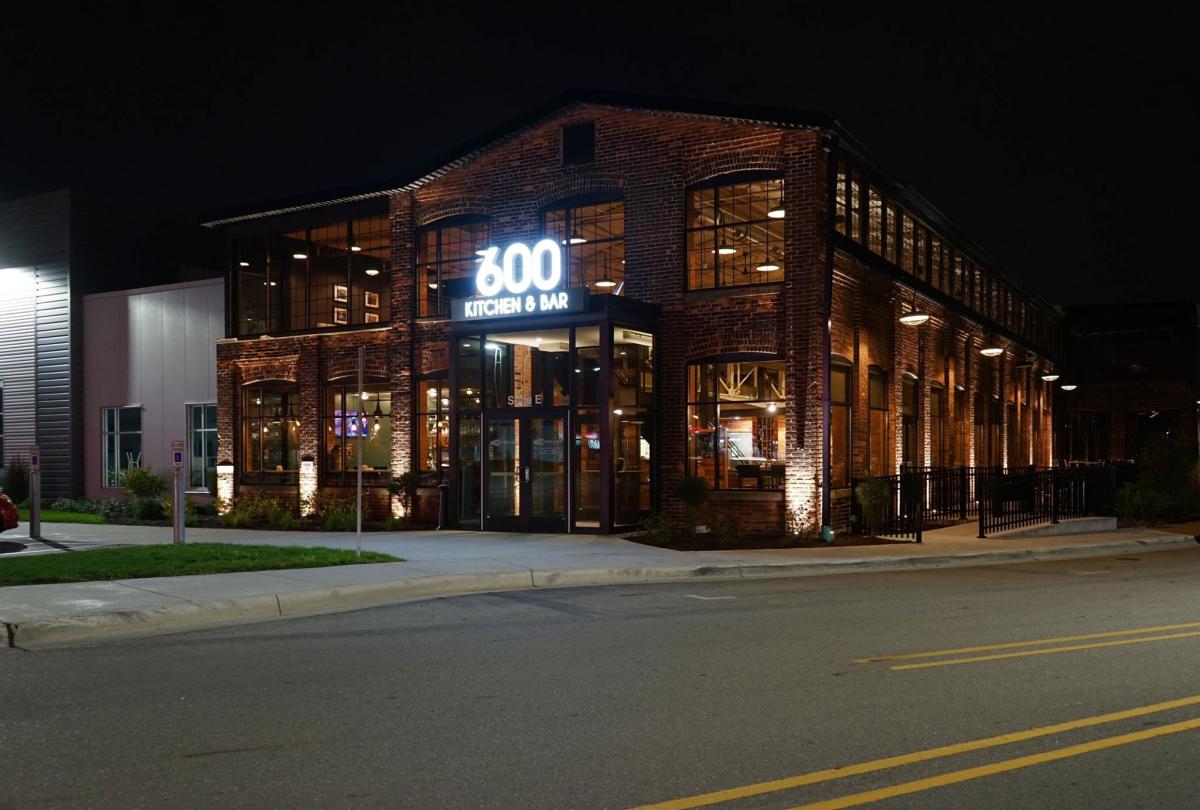 600 Kitchen & Bar is located in downtown Kalamazoo's Rivers Edge Neighborhood, on the northwest corner of The Foundry. 600 Kitchen & Bar has a diverse menu that honors people and tradition. As part of the Millennium Restaurant Group, it helps breathe new life and energy into a historic space that was once a grey-iron foundry built around 1905. They have an extensive menu of both food and drink. Sip a refreshing drink on the patio, such as the Lavanda Vineyard – a spritzer with gin, lavender and concord grape shrub, sparkling grape juice and lemon swab.
Martini's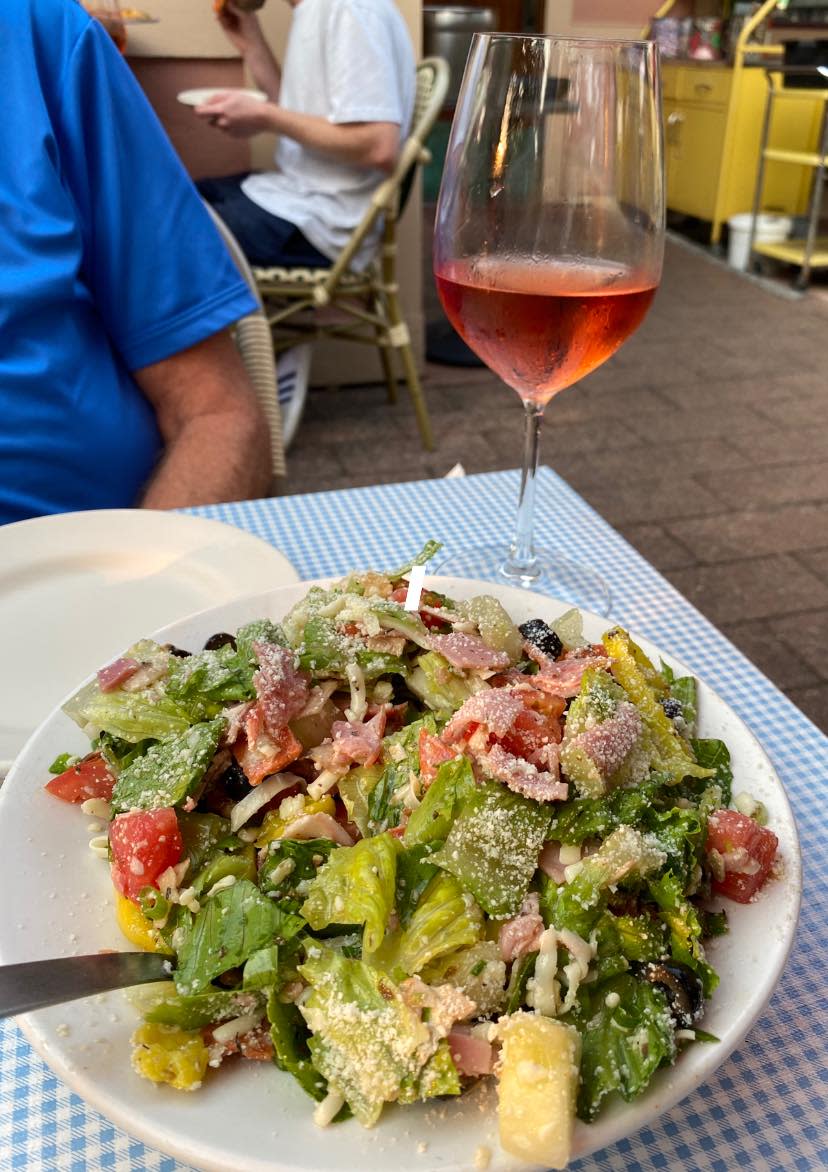 Serving up pizza, pasta and an original take on traditional Italian cuisine, Martini's has been family owned and operated since 1988. They frequently have live music on the patio during the warmer months. If you want to order a martini from Martini's, we suggest the Rosa – made with Ketel One Vodka, Peachello, Cocchi Americano Rosa, Prosecco, fresh lemon and rose water.
Principle Food & Drink
Principle Food & Drink features craft cocktails and scratch-made cuisine in a casual yet elegant vintage atmosphere. The Principle kitchen presents an array of 'medium' plates, primarily ingredients sourced within 50 miles of Kalamazoo. One of their most popular and raved-about cocktails is the Smoked Sazerac, made with Bulleit rye whiskey, demerara syrup, absinthe mist, peychauds, and anise smoke.
Old Dog Tavern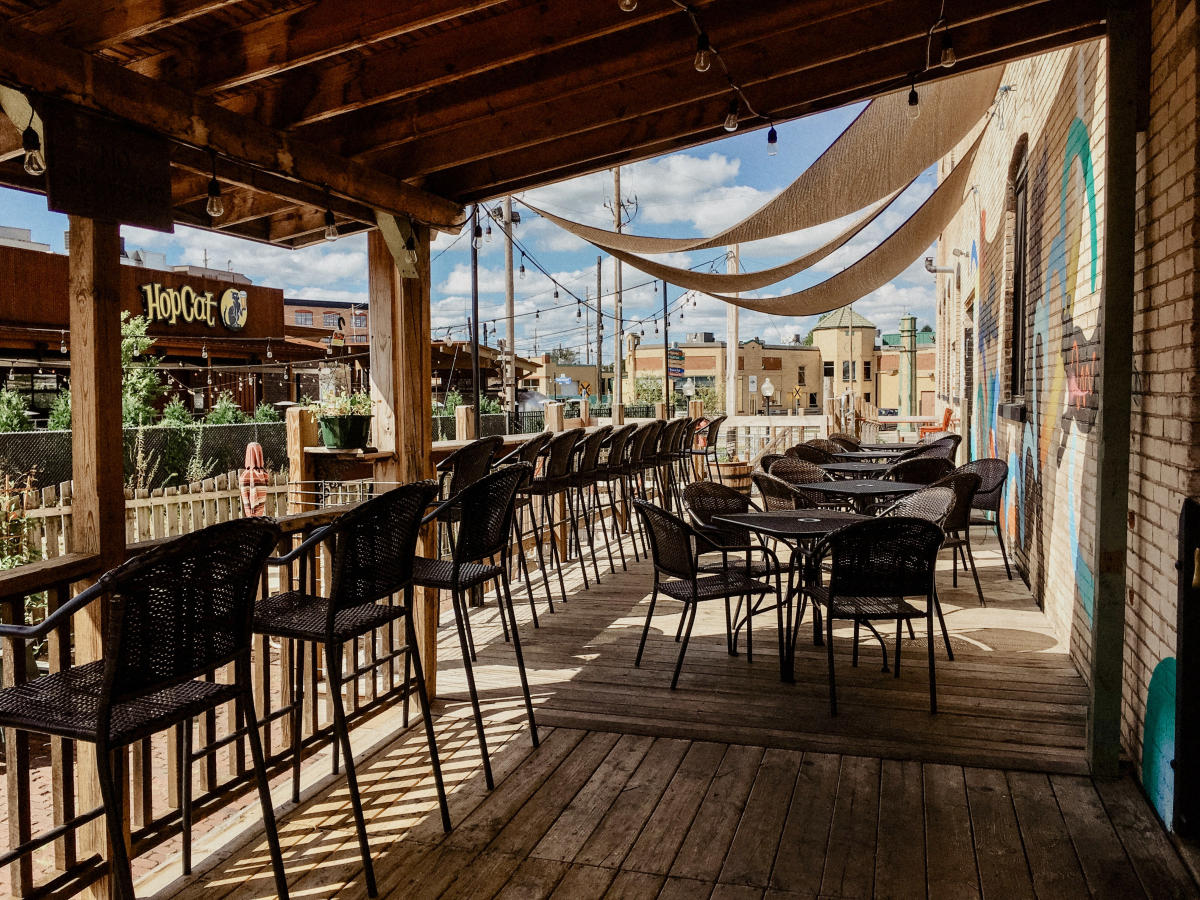 This ever-evolving spot in the historic Star Paper Co. building is dedicated to providing a unique restaurant experience with a relaxed and entertaining environment.
Behind the bar, you will find a consistent rotation of Michigan craft brews and a passionate cocktail program. Make sure you try the I've Got a Gal – made with Journeyman White Rye, habanero simple syrup, pineapple juice and fresh lime juice.