Kalamazoo, MI — In addition to a slew of enticing events as part of Kalamazoo Beer Week, you can also support some worthy causes at a few fundraising happenings.
Here is a rundown of some charitable events during #KBW2020: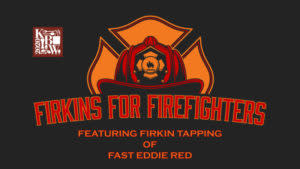 Firkins for Firefighters
What: Special tapping of "Fast Eddie Red," a red ale aged in a cask and originally brewed by Boatyard Brewing Co. for fallen Comstock Fire Chief, Ed Switalski, who was killed in June, 2017, while responded to an automobile accident. Money raised during the event will go to Chief Ed's Memorial Fund/Comstock Fire Department. Firefighters will be on hand for this family-friendly event.
When: 4-11 p.m. Saturday, Jan. 11
Where: Saugatuck Brewing Co.-Kalamazoo, 140 S. Westnedge Ave.
Contact: 269-382-2739
Tapistry vs. Short's Hockey event
What: Come out and enjoy a selection of Tapistry and Short's brews on tap starting at 11 a.m. Then consider a donation in support of Van Andel Institute's Purple Community and prepare yourself for an ice battle at 5 p.m. when Tapistry and Short's play hockey for the bragging rights of the mini-keg trophy. You can drink beer and watch the game through the glass right from the warmth and comfort of the bar.
When: 11 a.m. (tapping); 5 p.m. game starts Saturday, Jan. 11
Where: Old Burdick's Wings West, 5076 Sports Dr, Kalamazoo, MI 49009
Contact: 269-266-7349
Founding Fathers Charity
What: 10% of our entire day's sales will be donated to our scholarship for Western Michigan University's Sustainable Brewing program.
When: 4-11 p.m. Saturday, Jan. 11
Where: Kalamazoo Beer Exchange, 211 E. Water St.
Contact: info@kalamazoobeerexchange.com or 269-532-1188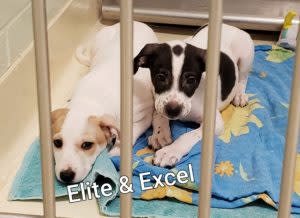 SPCA fundraiser and dog adoption
What: $1 for every Tapistry Brewing Co. pint sold will go to the SPCA of Southwest Michigan. Dogs will be on site available for adoption.
When: Noon-5 p.m. Saturday, Jan. 18
Where: Central City Tap House, 359 S. Kalamazoo Mall
Contact: 269-492-0100
NOTE: 8th annual Bell's Snow Jog to benefit Loaves & Fishes on Jan. 11 is sold out!