Believe it or not, there are tons of family-friendly craft beer experiences in Kalamazoo, Michigan. Moms and Dads deserve a cold one, and there's no reason the kids shouldn't be able to come along (as long as everyone's drinking responsibly)! We consulted TripAdvisor, Yelp, KZOOkids, and kzoodad.com to bring you the ultimate list of parent-friendly craft beer experiences in Kalamazoo, Michigan!    
Bell's Eccentric Café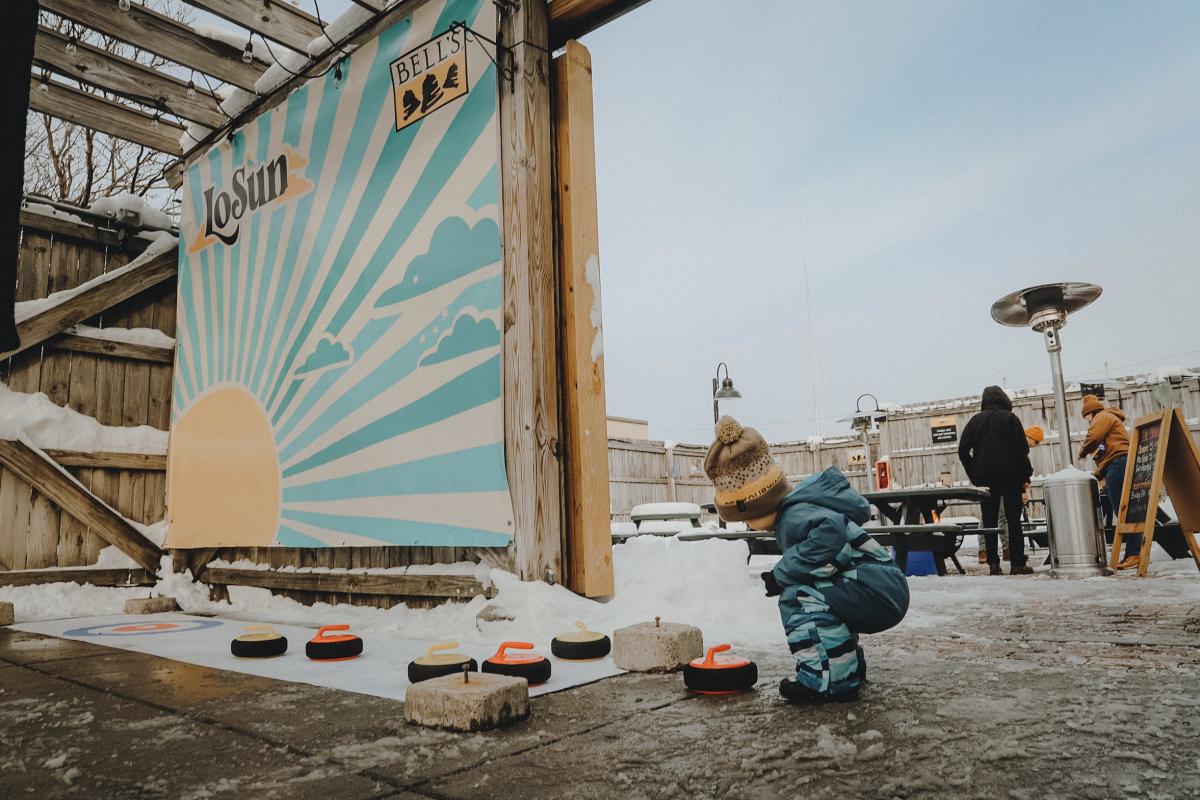 Bell's Brewery is best known for its popular beers, Oberon and Two Hearted. They're one of the most loved breweries not only in Kalamazoo, but the entire country. If you have never been to Kalamazoo, you may not know that Bell's Brewery has an amazing brewery/restaurant that is open to the public and is family friendly! They have a somewhat fancy kids menu, with grass-fed sliders on brioche buns, and grilled cheeses on sourdough with dill spears. Sides include hand-cut fries or veggies, and everything is $6. We haven't even mentioned the best part - the beer garden! This beer garden is a great place for concerts, weddings, and frolicking! Having a beer outside with the family is one of the best ways to spend the warm days in Michigan.  
Latitude 42 Brewing Company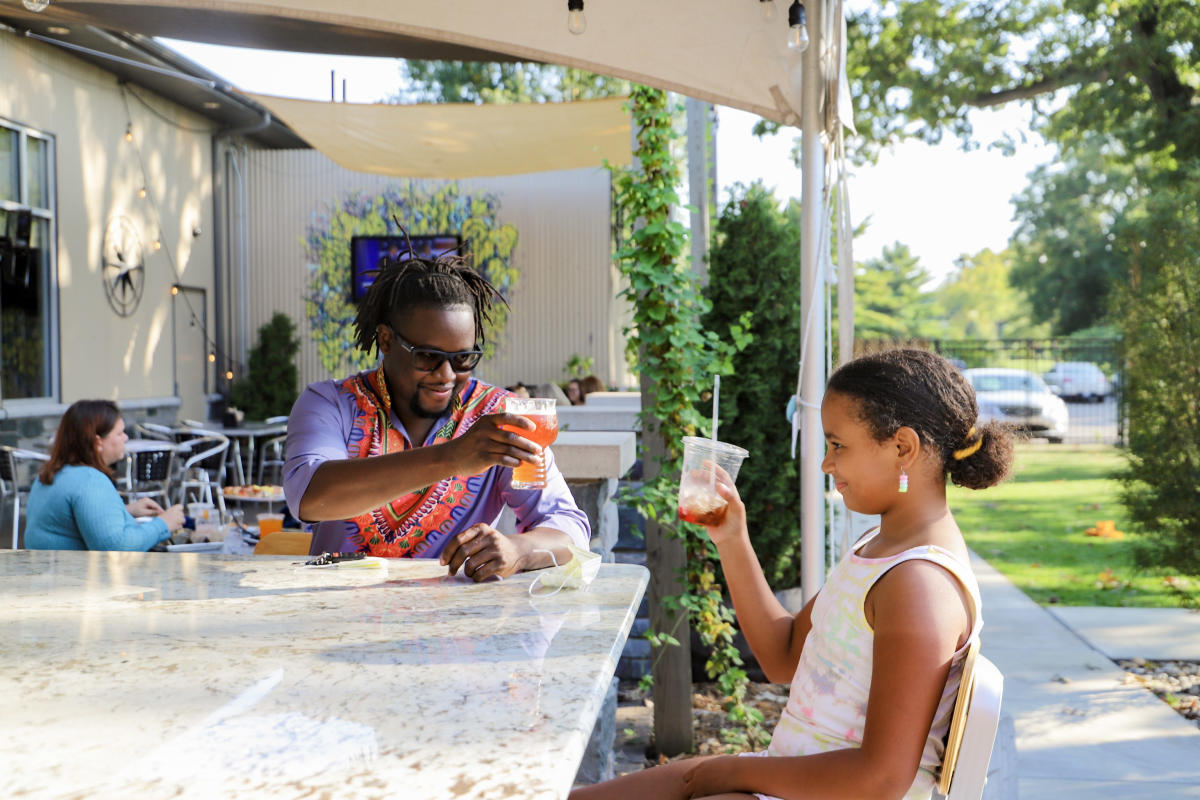 You get the family-friendly-vibe from Latitude 42 as soon as they hand over their kid's menu which is printed on a treasure-hunting activity sheet with a maze, tic tac toe, and a pirate to color. Parents will love Latitude 42's award-winning beers such as the Powerline Porter (World Beer Expo, New York International Beer Competition) and the Beach Cruiser (Australian International Beer Awards, North America Beer Association). The kid's menu allows the little ones to order an entree, side, drink, and dessert – all for $6! They could chow down on a chicken kabob, edamame, bubble juice*, and a dirt cup**. Their beer garden is welcoming with stringed lights, a firepit, beautiful landscaping, and best of all…shuffleboards. (Yeah, that's right…shuffleboards!) *Bubble juice is half juice, half soda water **Dirt cups are chocolate ice cream, smashed Oreos…and gummy worms. (Yeah, that's right…gummy worms!)
One Well Brewing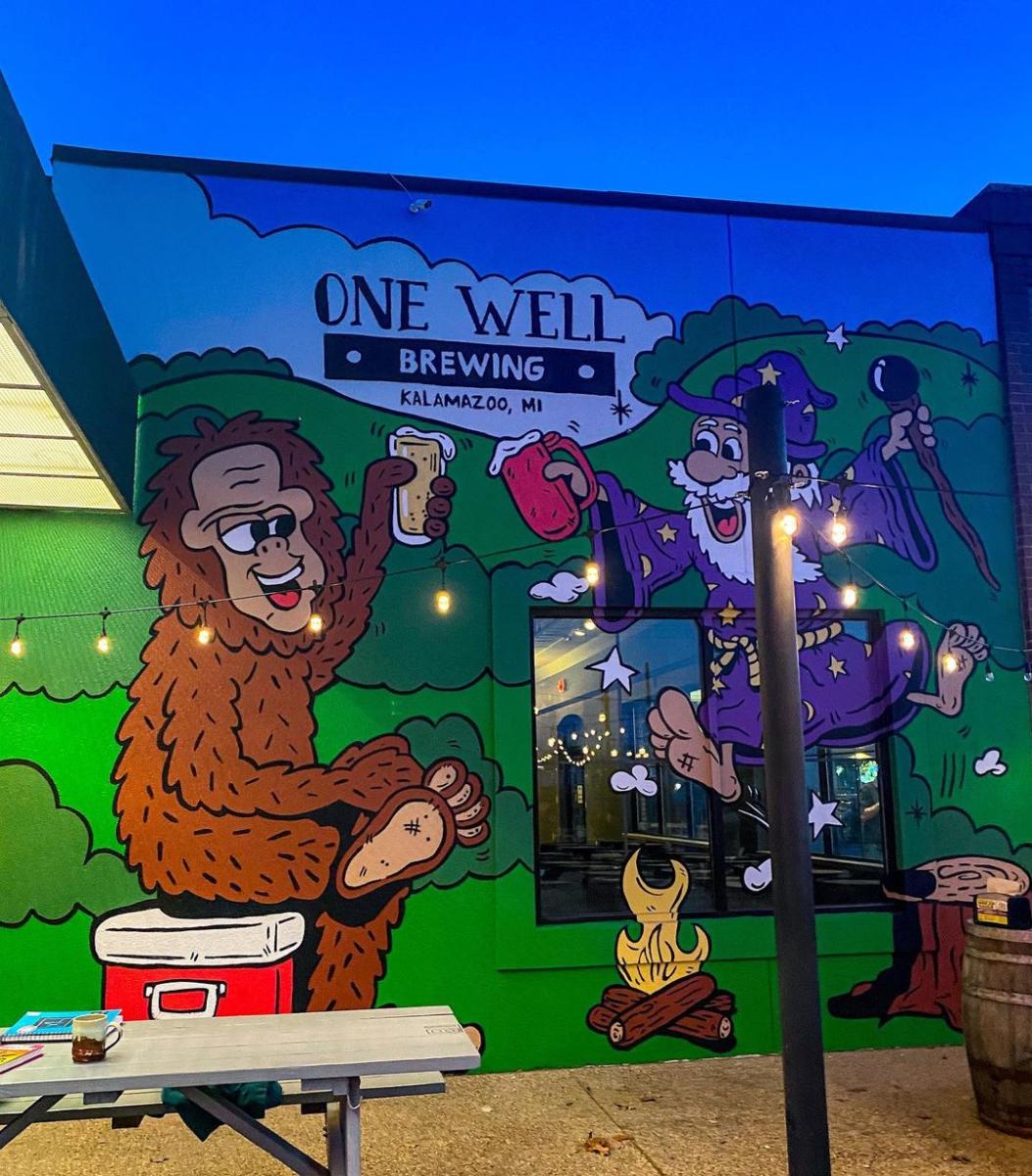 One Well Brewing is kid-friendly and kid-at-heart friendly. Not only can you sip on amazing local beers, but you can have floats with your little ones by adding a scoop of ice cream to any beer (or root beer) for a dollar! There is also a beer that is brewed with local coffee and donuts. Everyone will be pleased with the beer garden which has giant wooden picnic tables, and amazing beers to share with other adults. If you are spending time inside, we're sure your little ones will lead you to the pinball and arcade machines in One Well's Wizard's Pinball Palace!
Texas Corners Brewing Co
Just outside of the hustle and bustle of Kalamazoo is the Texas Corners Brewing Co. Housed in a repurposed chapel, folks still gather here to savor handmade craft beers and ciders. They're famous for their bison burger but also serve a delicious kids menu with options as lowas $4. Families can also sit outside on their patio to look at the beautiful lawn and lush trees!      
Old Mill Brewpub & Grill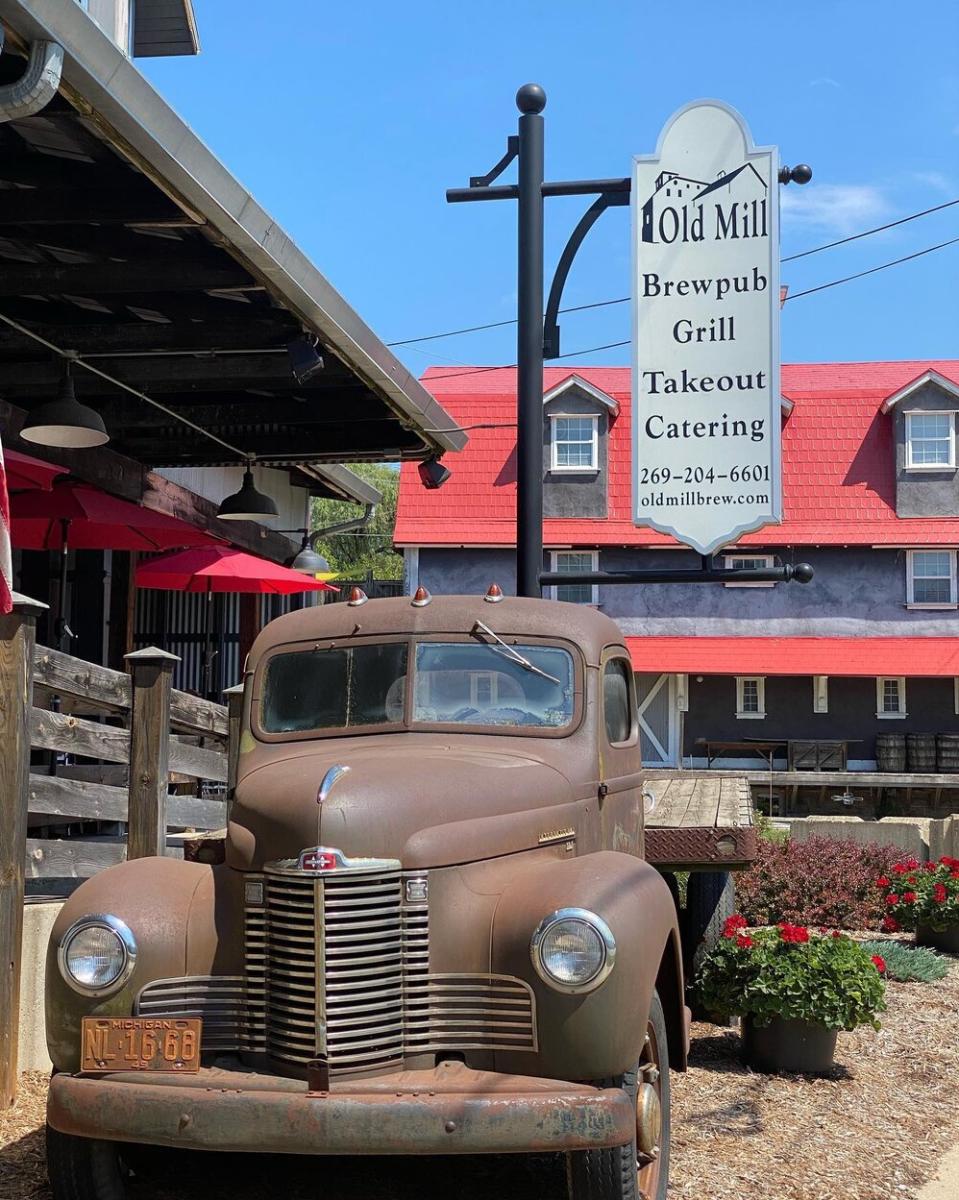 Step back in time by sipping and dining in this four-story building that is listed on the National Registry of Historic Places. Built in 1870, this facility was once the largest buckwheat flour mill in the country. Now, it's home to outstanding, family-friendly craft beer experiences! They also offer bottled beer, wine, liquor, and daily specials. The kid's menu has tasty favorites such as chicken fingers, mac & cheese, and mini corn dogs! Even though the building is amazing, you may be able to drain some extra energy out of the kiddos by dining outside on their awesome patio!        
Presidential Brewing Company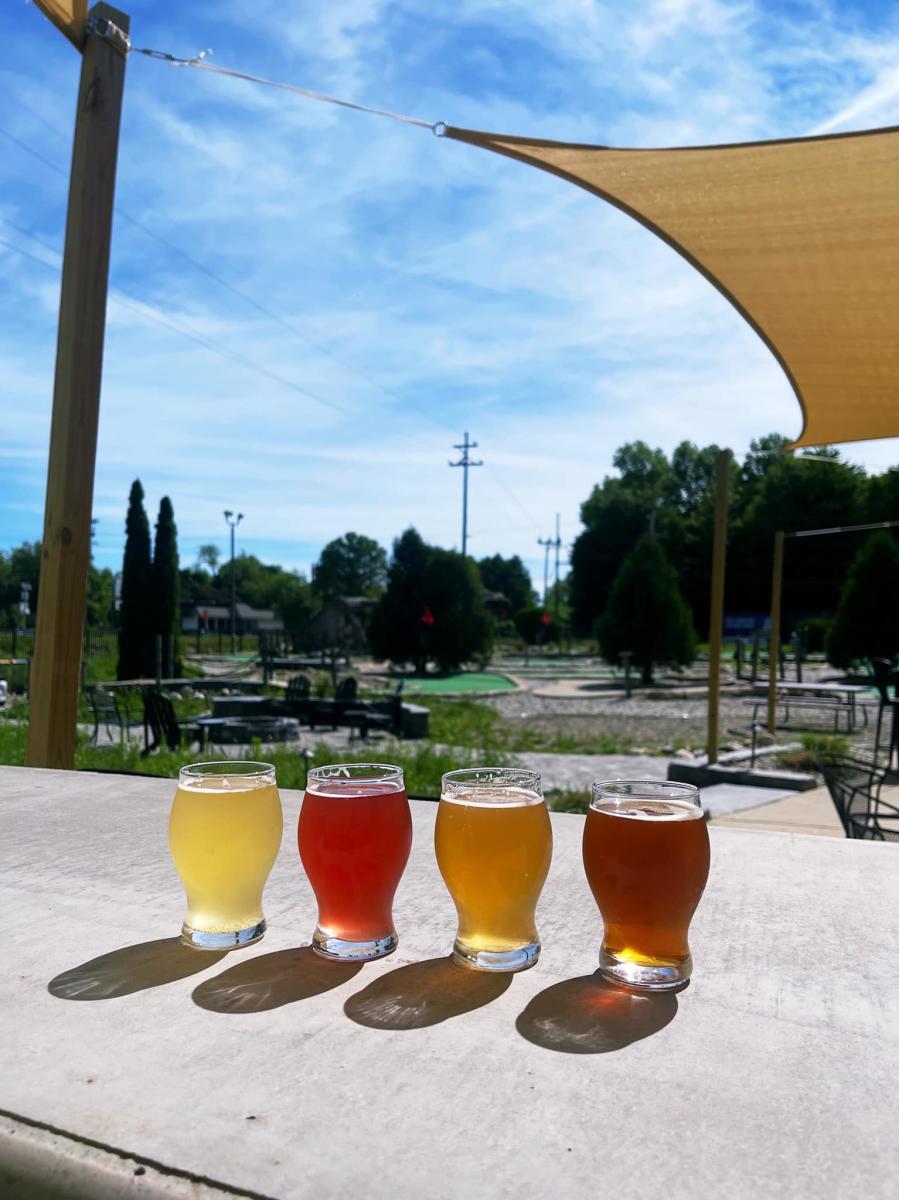 Presidential Brewing Company is a family-friendly space with a kids play area for little ones, because they believe that going out for a beer doesn't have to mean finding a babysitter. Euchre decks will be on every table, and they can help you find opponents or a partner if you need one! The 12' picnic tables were designed with community in mind, so be ready to share a table with someone you don't know (yet). You won't find TVs in the taproom, because they want you to look around and talk to the person next to you, instead of looking up at a screen.    
What are you waiting for? Plan your family's adventure to Kalamazoo today. Check out these helpful tools to start planning! Be sure to share photos of your visit on Facebook, Twitter, and Instagram by using #DiscoverKalamazoo.