We're willing to bet that there's at least one Kalamazoo restaurant on this list that you've never heard of, or at the very least, never been to before. If you're not local, even better! You'll get a taste of the amazing different flavors offered here in Kalamazoo County.
Share your foodie pics with us by using #discoverkzoo, and be sure to let us know if there are any other hidden gems we ought to know about!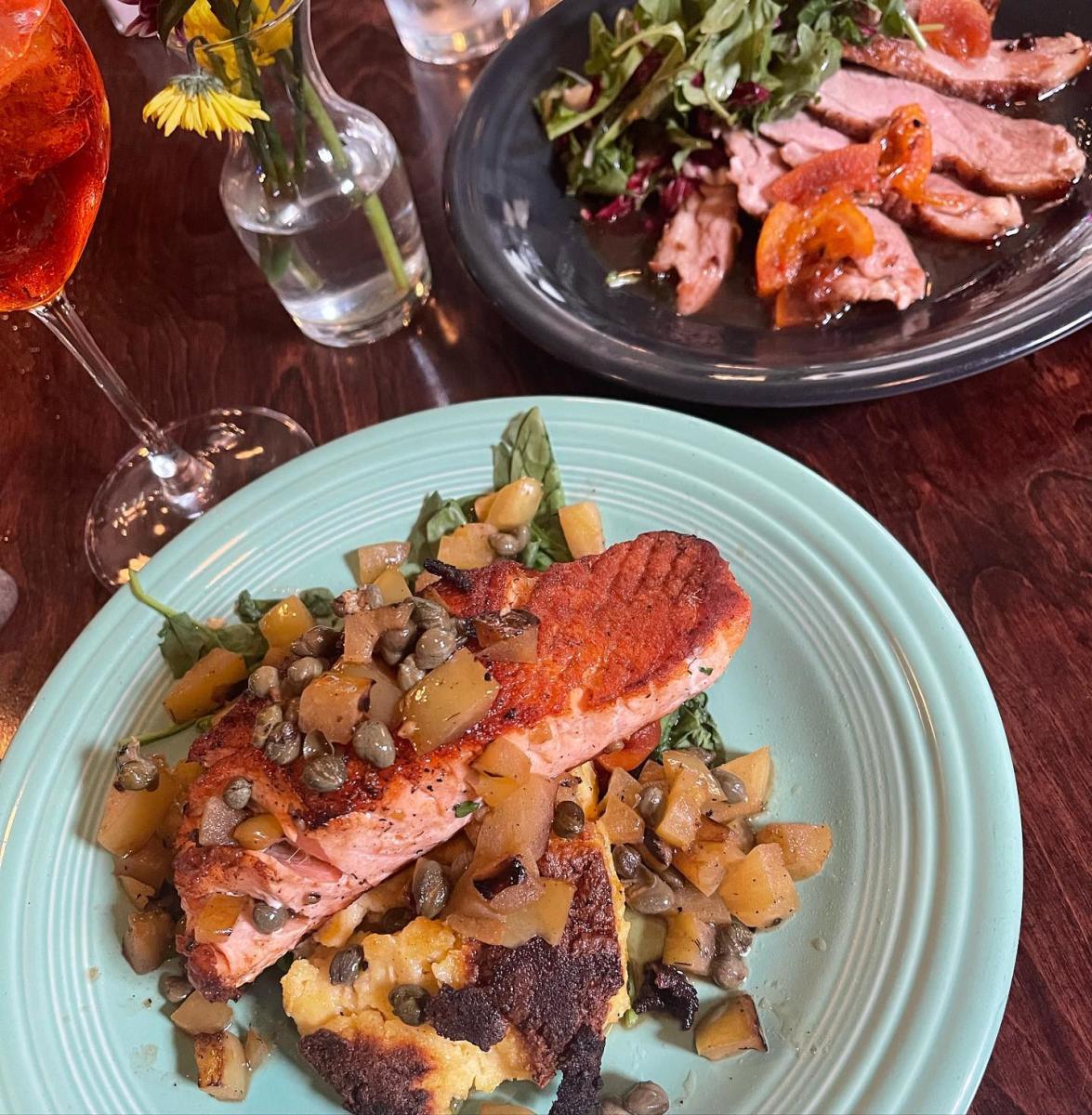 A contemporary oasis offering affordable gourmet cuisine, Cosmo's Cucina was established in November 1992 with the goal of bringing simply creative cooking to Kalamazoo. Locally and family owned, Cosmo's works with local farmers, sourcing the best, freshest ingredients available.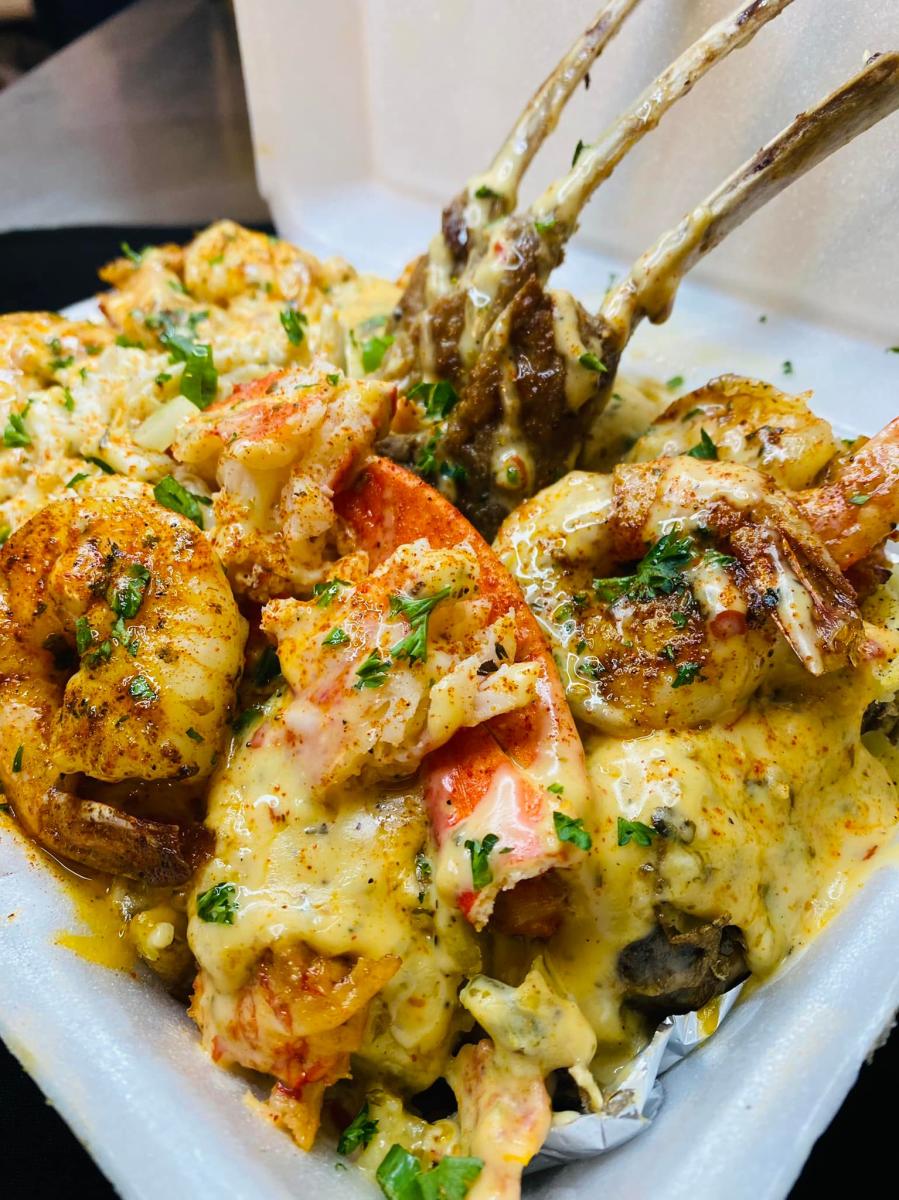 Cookie's is the number one place to eat in Kalamazoo if you're craving authentic hot and fresh comfort food! While they're well-known for their burgers, some of their other unique menu offerings - like the Maple Pecan Chicken-n-Waffles, the Fried Catfish or the famous family recipe Power Punch - are unlike anything else that you'll find in Kalamazoo.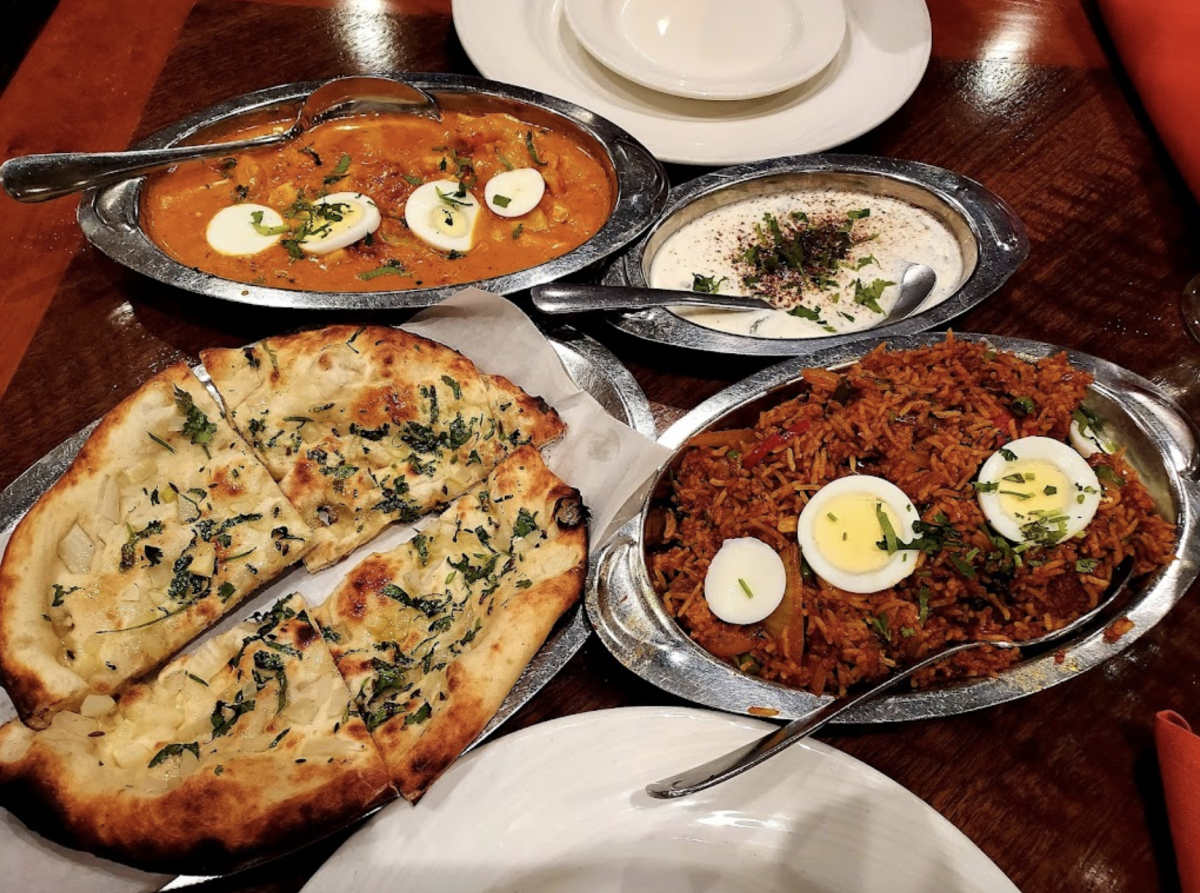 In 2003, Channi and Sheetal opened the doors of Saffron to the Kalamazoo community, providing traditional Indian cuisine to West Michigan. Their commitment to high-quality ingredients and Channi's flavorful, time-honored recipes have earned Saffron a devoted customer base. 
Pro tip: Saffron's slowly simmered curry and freshly baked tandoori bread will delight your palate.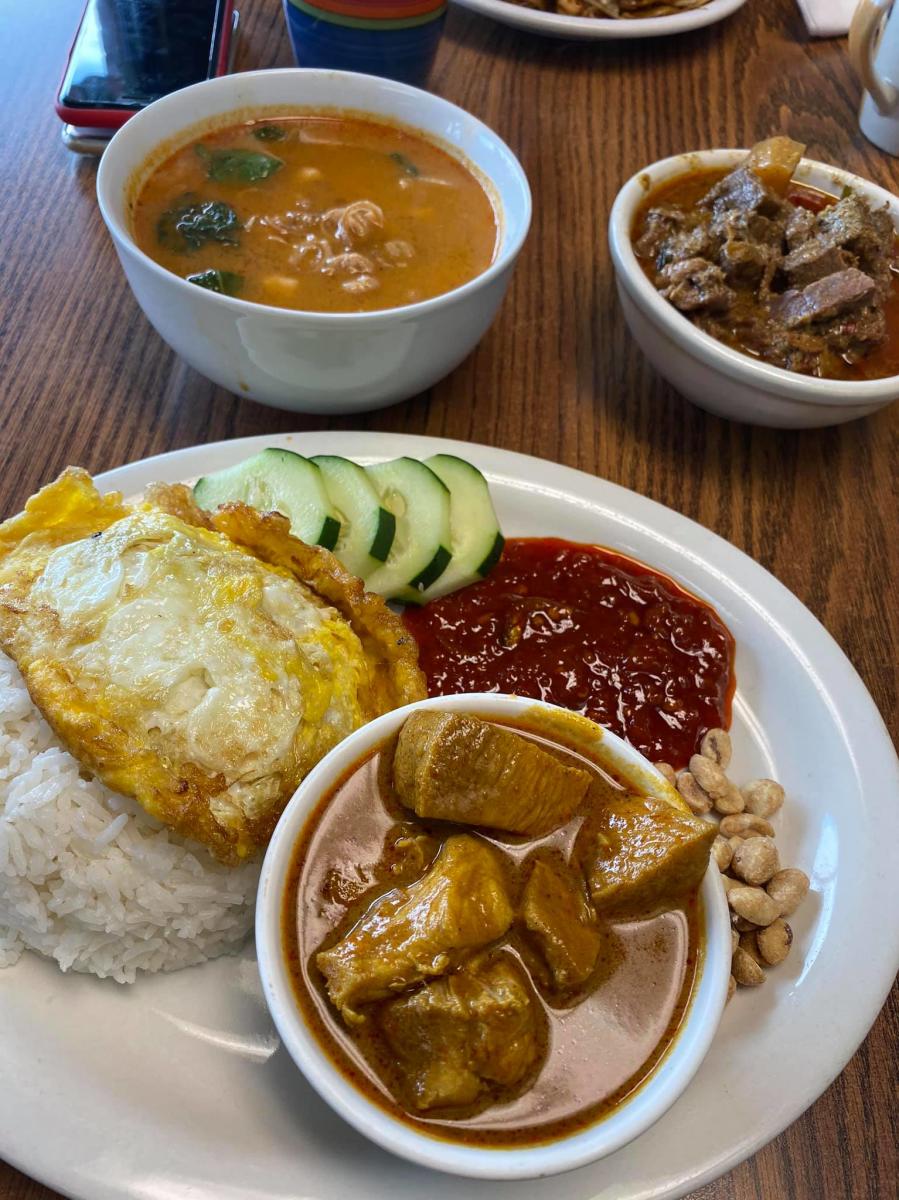 Rasa Ria is a snug, simply appointed cafe doling out traditional Indonesian & Malaysian noodles, curries & satays. If it's your first time visiting, we've been told that the Beef Rendang is an absolute must-order! Visit this Kalamazoo restaurant today to taste the wonderful flavors it has to offer!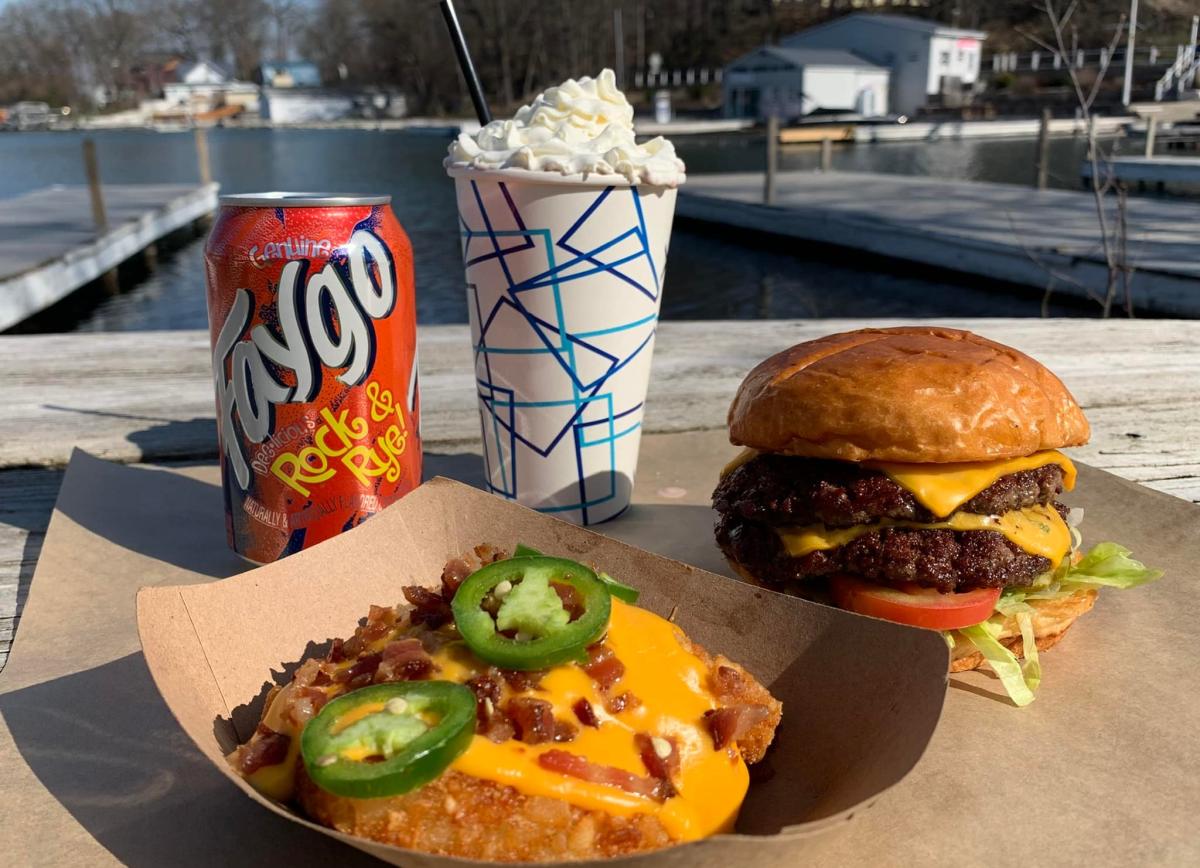 This tiny little hut on the shores of Gull Lake's bay is the Chicken House! Soon to be one of your new favorite places to eat in Kalamazoo for breakfast, lunch or dessert, the Chicken House serves up fresh and amazing fried chicken that pairs well with glazed donuts or topped with jalapenos and wrapped in a warm tortilla!
View their menu to find the perfect meal for you and your family. For dessert, make sure to try the "Sticky Chicky" - Waffle Cone, Chicken House Chicken Nuggets, Michigan Maple Syrup drizzle and a Vanilla Soft Serv finish!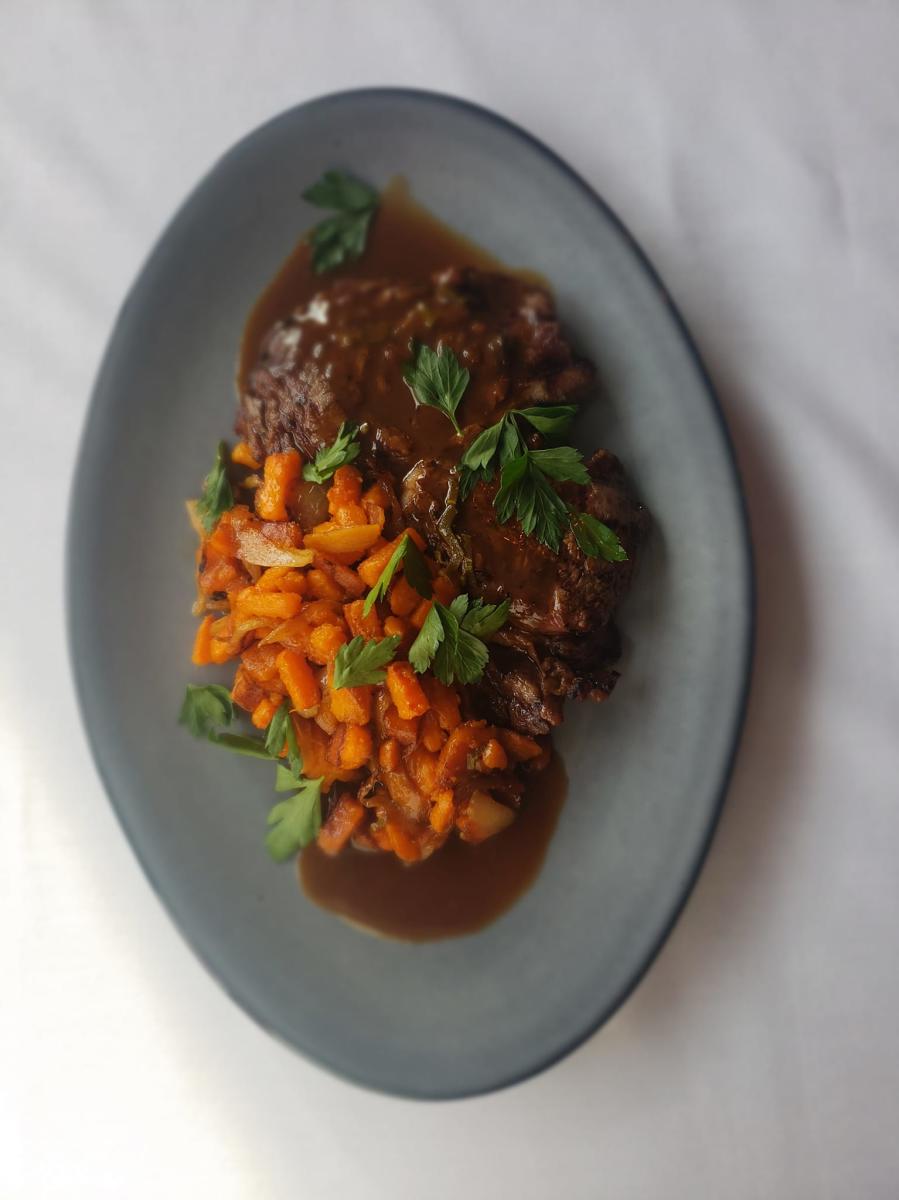 The meaning of Elysium is "a place of perfect happiness," and that is what Chef/Owner Greg Paggeot strives to present to all those that enter. With over 22 years of experience in several fine dining restaurants in Southwest Michigan, Chef Greg seeks to present a unique and ever-changing experience to each customer. Quality food, presentation, and overall excellent service are what await their customers. 
Located just blocks from the heart of downtown Kalamazoo in the Rivers Edge District, within Walbridge Commons - a newly developed area near historic Louie's Trophy House and Green Door Distilling Company.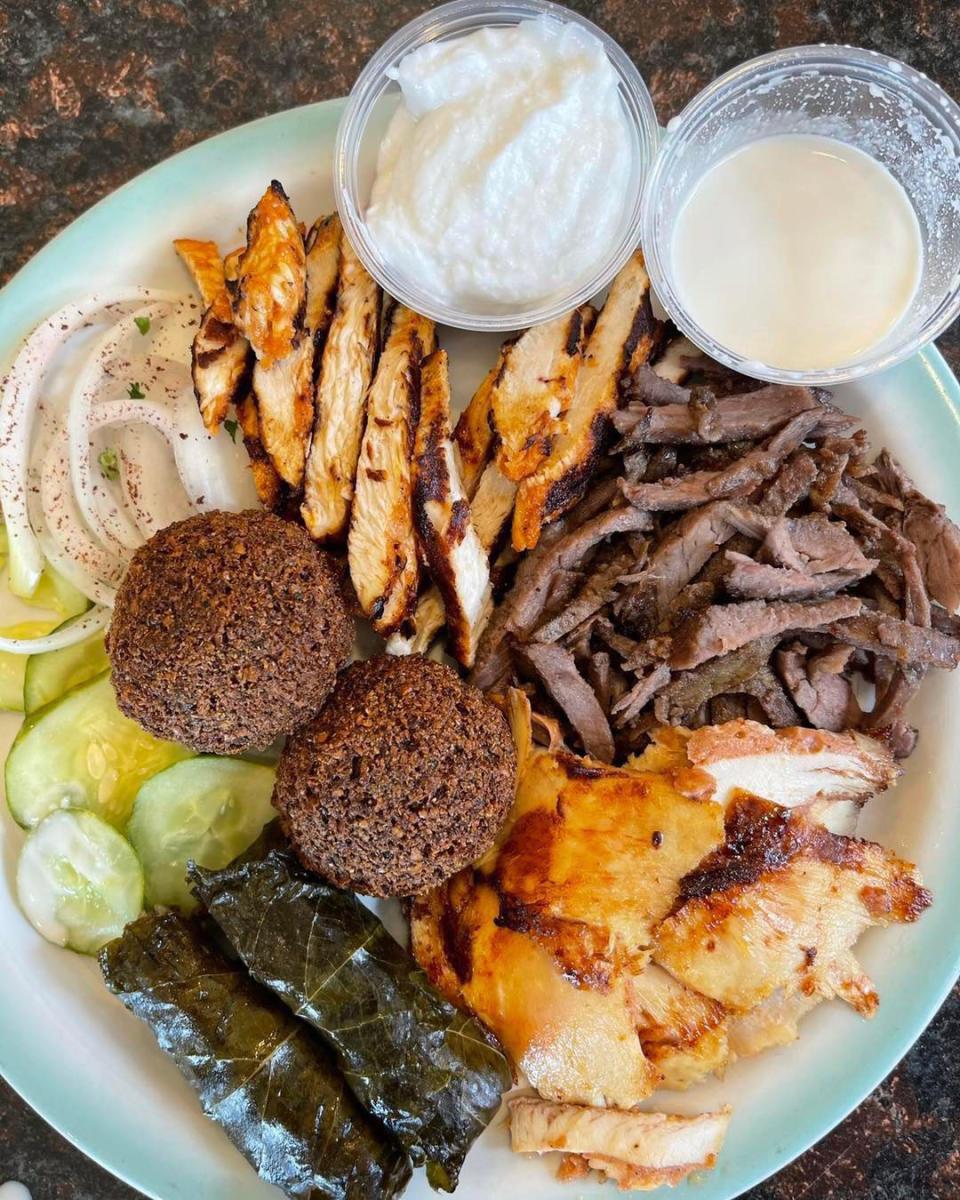 Shawarma King is a family-owned Mediterranean restaurant that is beloved by so many in Kalamazoo and beyond! Their fresh food, delicious flavor, generous portions and top-notch hospitality are what keep people coming back. Something we hear often from out-of-town visitors is that they specifically pencil in a visit to Shawarma King into their itinerary when they're traveling to or through Kalamazoo! We suggest trying the Shawafal Sandwich – which includes hummus, tahini sauce, tabbouli, falafel, chicken and beef shawarma, lettuce, tomatoes and pickles!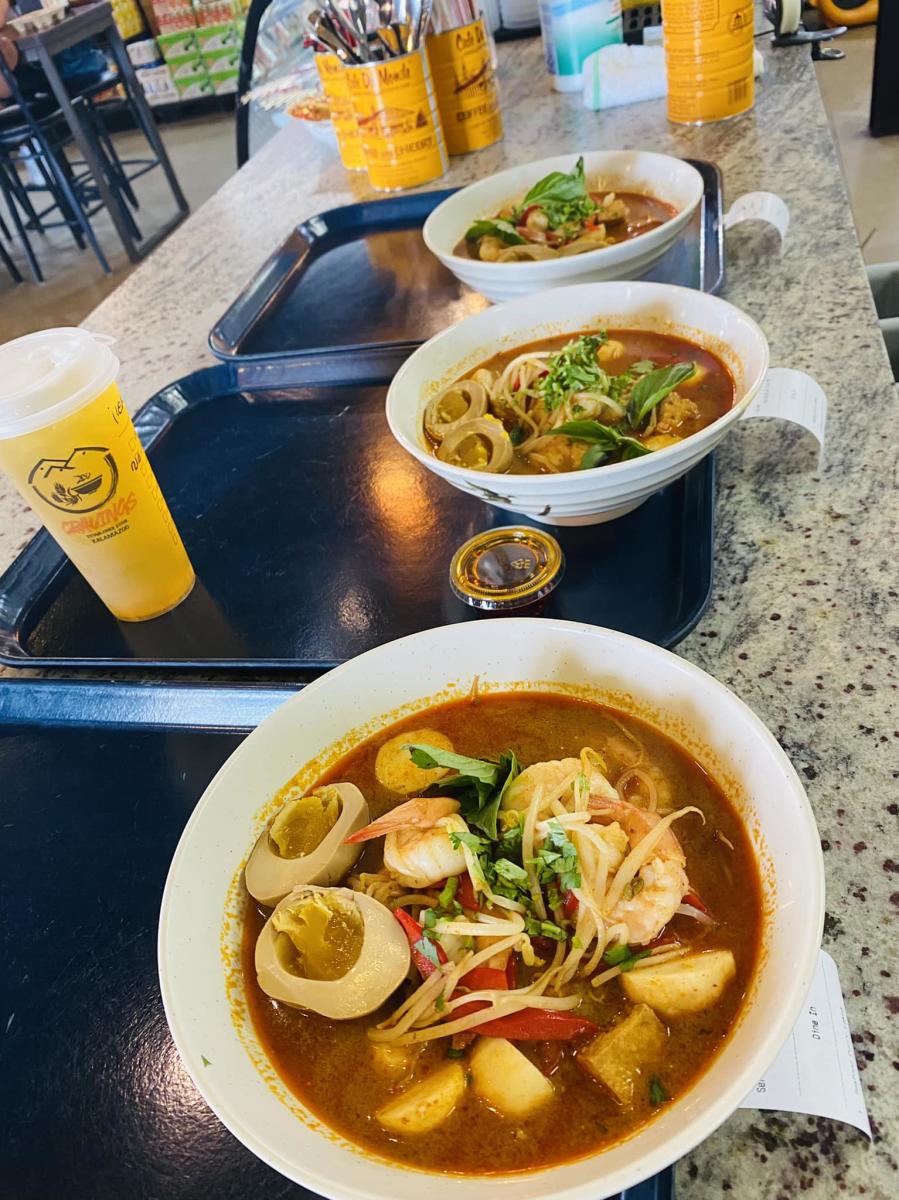 If you are looking for a great place to shop or eat premium Asian cuisine, Craving's Deli, located inside Pacific Rim Foods, is the place! Cravings Deli offers everything from build-your-own Poke or Ramen bowls, a variety of Boba Tea flavors, potstickers, dumplings, and SO much more! They even have a rotating variety of "cake of the day" flavors.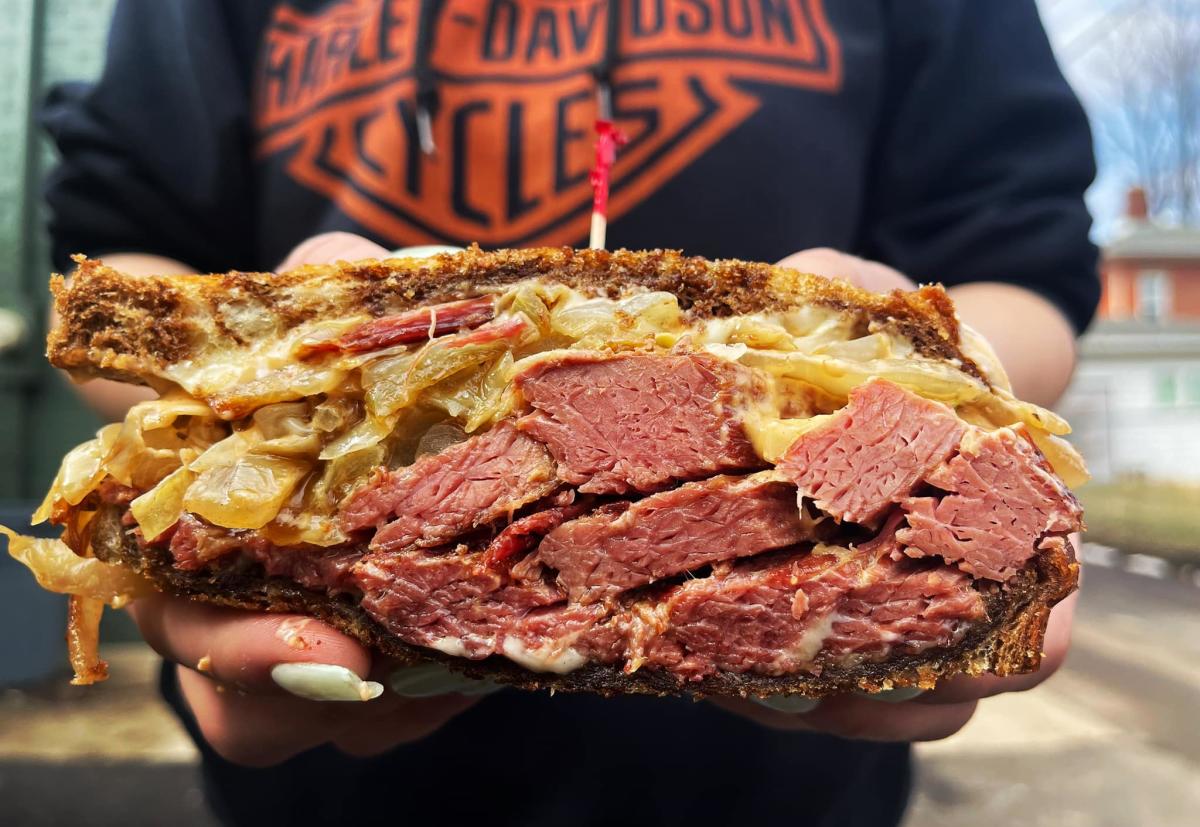 Known by many as the favorite small-town bar, it's where the locals go, the service is great and the drinks are top-notch. Call for takeout or come enjoy a bite to eat at this Kalamazoo restaurant, they will treat you just like family! They're known for their Rueben, so we recommend giving it a try.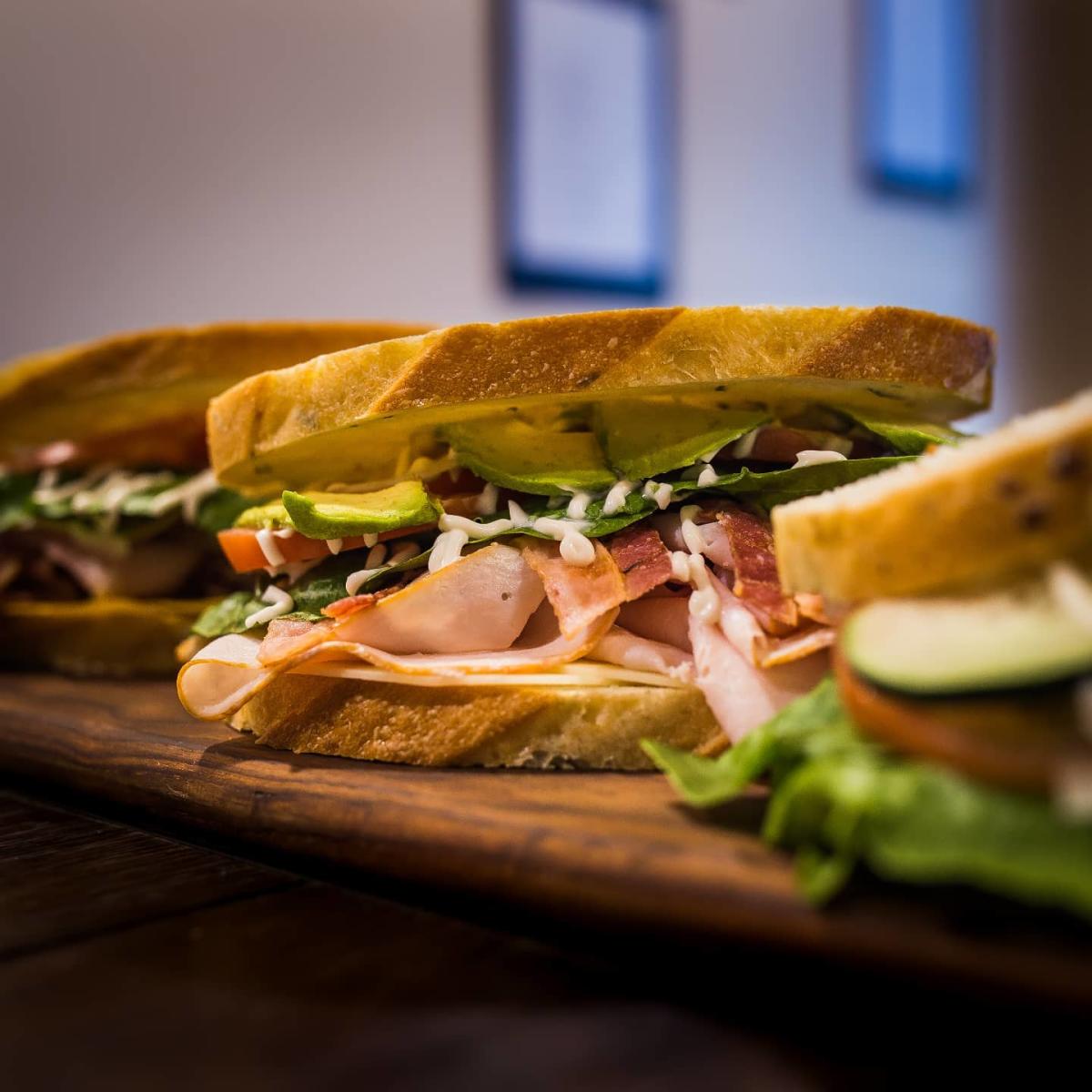 The Artisan Sandwich Co. is your go-to spot for amazing sandwiches, soups, bottle drinks, and desserts on the Kalamazoo Mall! Choose from a variety of their classic or specialty sandwiches like Applewood Smoked Ham and Cheese or the Turkey Avocado BLT. If you want the full artisan experience then stop in and craft your very own unique flavor combo!
Whether you're a local looking for a new Kalamazoo restaurant, or you're visiting for the first time, there is something here for everyone! In between your cuisine adventures, shop around our downtown mall, take a peaceful hike, or check out our local events! When you're ready to catch some rest, lay your head in one of our many places to stay in the area. We even offer hotel deals and packages for different kinds of stays! Plan your trip today and taste the many flavors of Kalamazoo!