Just a quick 2.5-hour drive from Chicago, you'll find Kalamazoo, Michigan, a perfect weekend getaway for lesbian and queer travelers. Whether you enjoy being outdoors, exploring local breweries, going to museums and art festivals, or shopping locally— there's something for everyone. Here's how to spend a fun weekend in Kalamazoo, according to Courtney the Explorer, a local Midwest LGBTQ+ traveler.
Where to Stay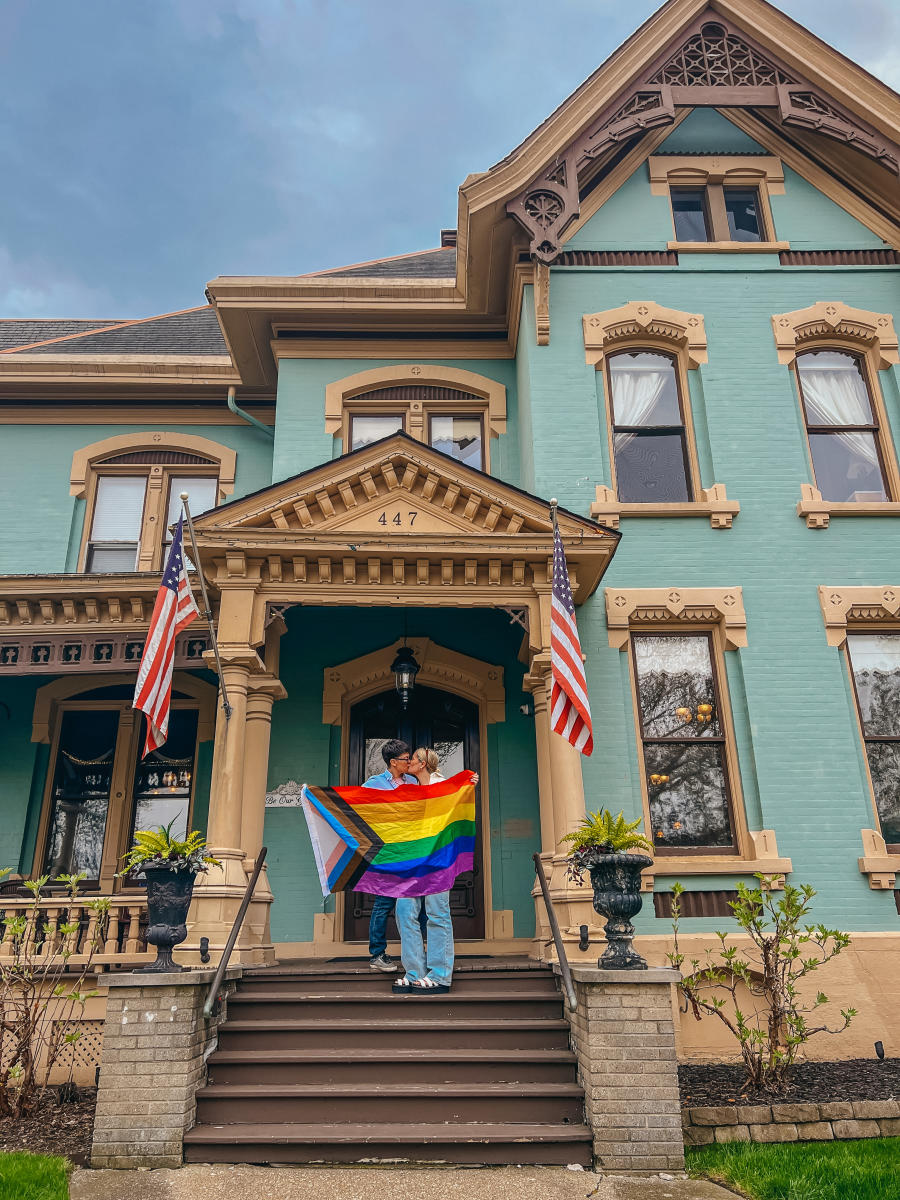 First off, if you're looking for a home away from home, you need to stay at Kalamazoo House, a historic bed and breakfast conveniently located in downtown Kalamazoo. Built in 1878, this cozy, Victorian retreat offers a delicious breakfast, spacious rooms, and excellent service from local owners Amy and Jeff. My partner and I checked in and immediately felt at home by Amy's warm welcome and detailed tour of the inn. The best part (in my opinion) is the midday sweets like homemade cookies and cheesecake, their collection of classic DVDs, or possibly the bubble tub fit for two queens.
Local LGBTQIA+ Community
Did you know Kalamazoo has the second-largest LGBTQIA+ community center in Michigan? Whether you're visiting from out of town or live in Kalamazoo, LGBTQIA+ community centers are a great way to find out about LGBTQIA+ events and safety precautions, learn about local programs they offer, and more. OutFront Kalamazoo hosts Pride every year at the beginning of June and multiple weekly events for all ages. They even have an LGBTQIA+ resource library where books can be checked out free of charge.
Day 1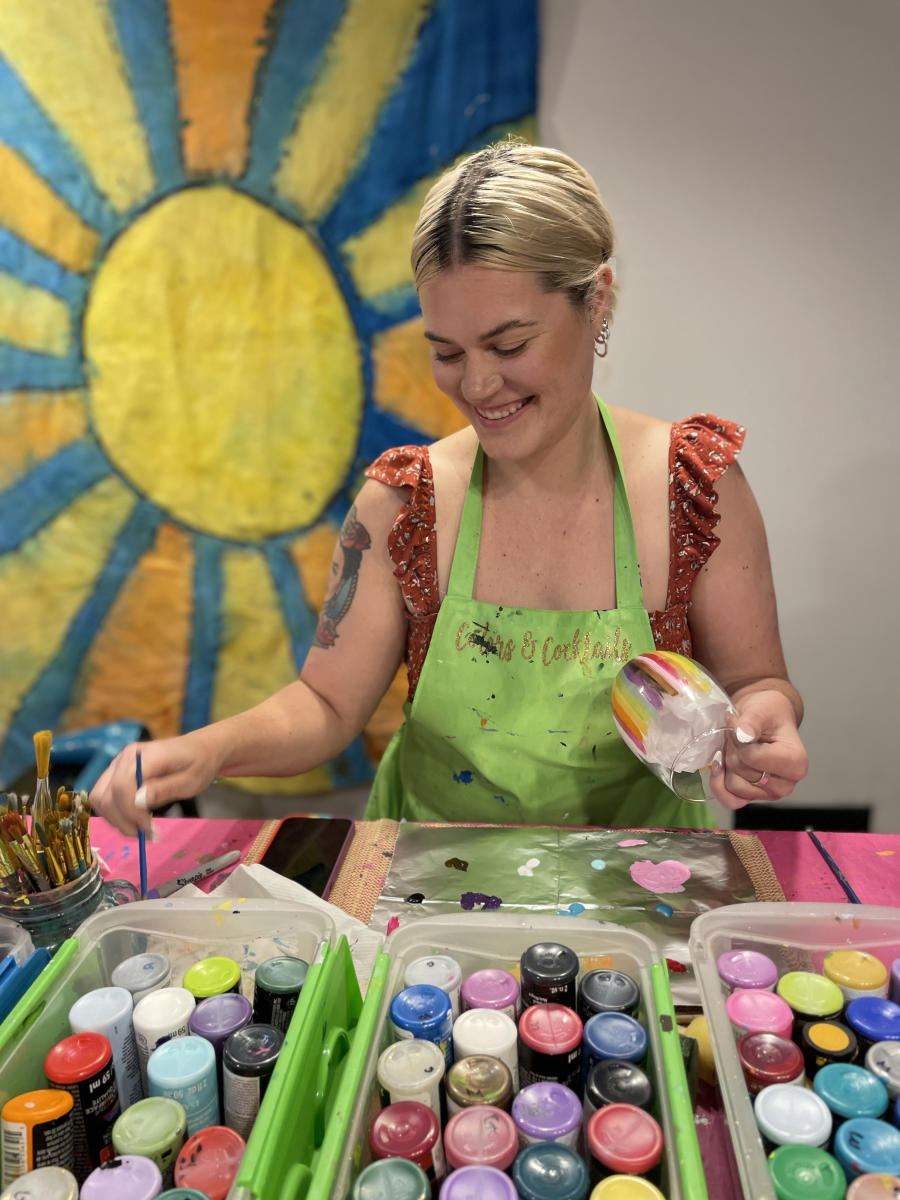 After checking into the bed and breakfast, we headed off to Art Hop, an art festival on the first Friday of every month created as a way for local artists, organizations, and businesses to showcase their work and to bring the community together. Music fills the streets and local downtown shops stay open late. The city comes alive with families, friends, students, and beautiful art displays. Make sure to grab a map and hop by the Kalamazoo Institute of Arts and all the stops on the list. Beverages and snacks are offered at various businesses. Businesses included in the Art Hop are labeled for easy navigation to all the stops!
Day 2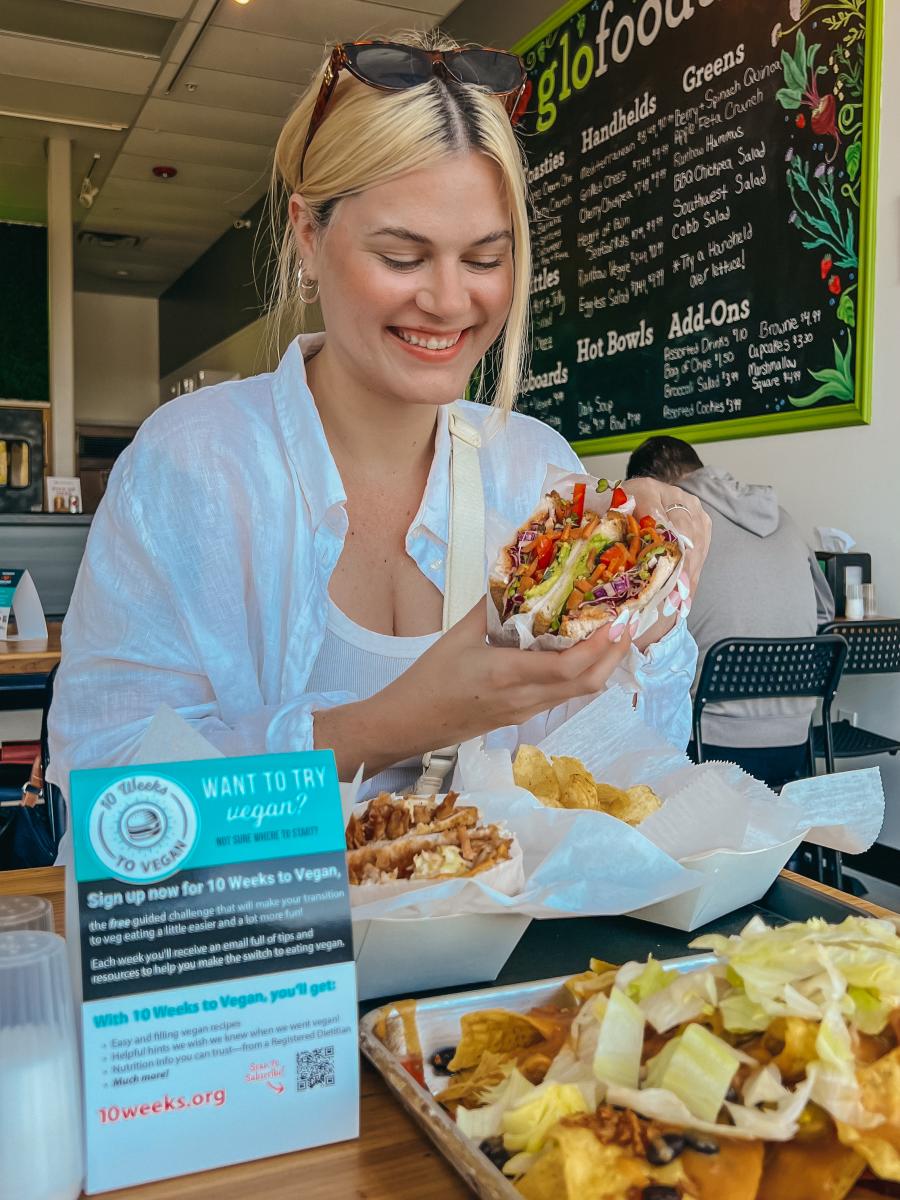 This wouldn't be a lesbian-friendly guide without the mention of a local farmer's market. Luckily, Kalamazoo is home to an amazing weekend farmer's market. On Saturday morning, head to Kalamazoo Farmers Market for a taste of Kalamazoo. Lined with food trucks, local artisans, and farmers, it's the perfect place to grab a coffee, listen to music, and get fresh produce and perhaps a souvenir.
If you're vegan or vegetarian or love vegan cuisine and delicious baked goods, I highly recommend stopping at GloFoods. It's a woman-owned, plant-based and gluten-free eatery out of Kalamazoo that offers a variety of fresh salads, bowls, and sandwiches. We ordered their BBQ chick'n panini and rainbow veggie sandwich and their famous vegan, gluten-free marshmallow chocolate chip cookie. I've got to say; I'd drive back just for that cookie.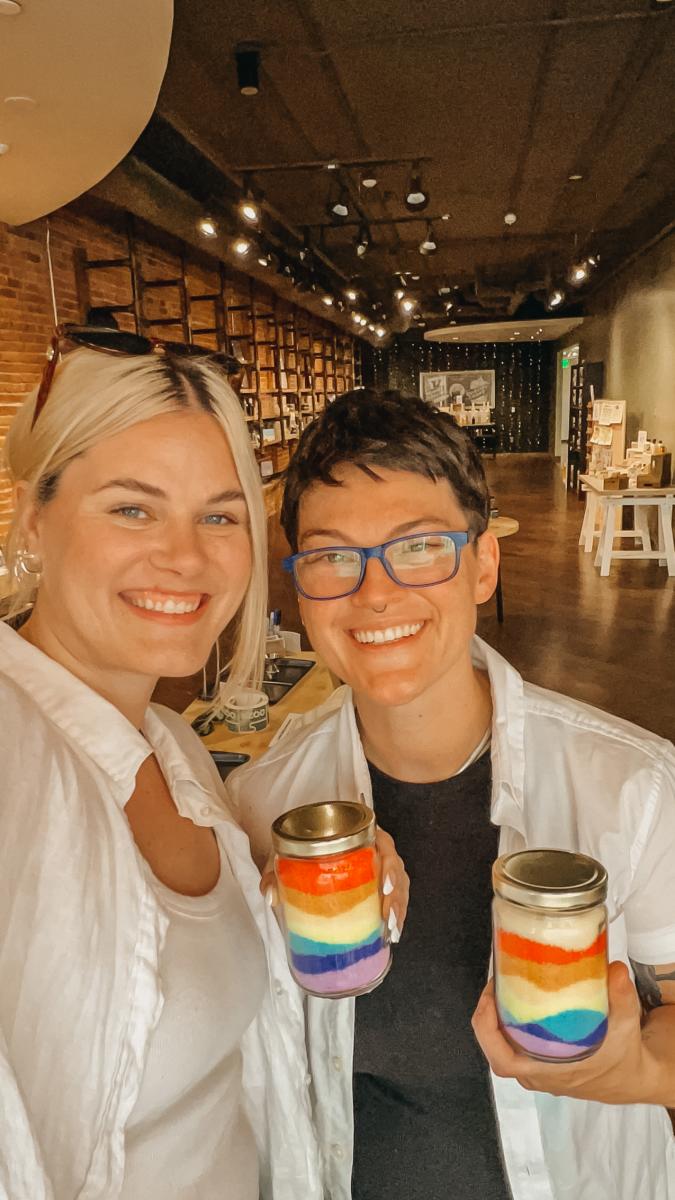 Kalamazoo has an array of things to do to embrace your inner artist; from candle-making class at Kalamazoo Candle Company, gender-neutral fragrance-making class at The Aroma Labs, and instructional painting classes at Colors and Cocktails. We made rainbow DIY sand candles at Kalamazoo Candle Company, which is a fun kid-friendly activity or for travelers on a tight schedule. They are quick and easy to make. They also offer custom scent soy candle-making classes with 50 fragrance options, all classes are walk-in and have the space to accommodate large groups.
One of my favorite activities was our glass painting class at Colors and Cocktails. You can paint on wine glasses, mason jars, canvases, and more. Private or group classes last up to 2 hours. Even if you don't go for a class, stop by their storefront, which features fun products like mugs, jewelry, and art supplies by local women-owned and LGBTQ-owned businesses.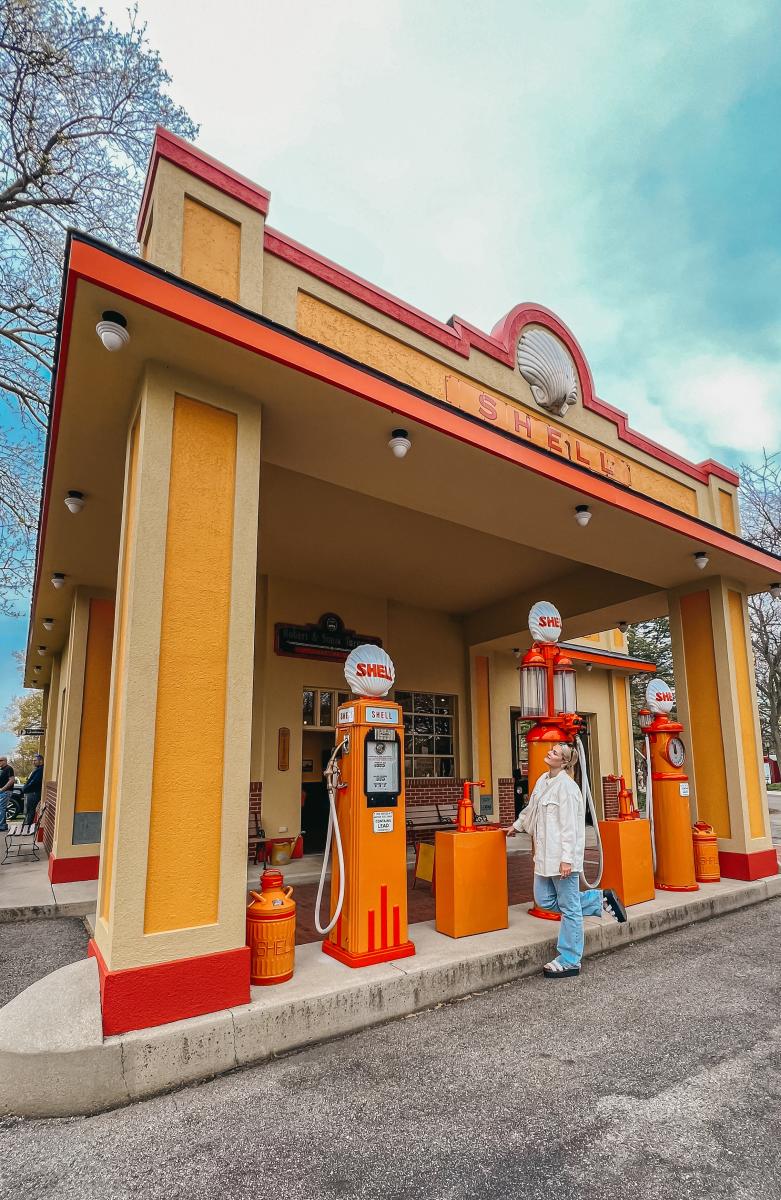 Just outside of Kalamazoo, you'll find the largest automobile museum in North America and one of the largest in the world. Opened in 1966, Gilmore Car Museum is home to over 400 vintage and collector vehicles and motorcycles from all eras spanning across a 90-acre campus. We could have easily spent a half day exploring the campus, eating lunch at the authentic 1941 Blue Moon Diner, and touring their outdoor facilities and events. It's worth the trip!
For dinner, consider a romantic evening at the vegetarian-friendly restaurant Principle Food and Drink. Equipped with specialty cocktails, award-winning food, excellent service, and even a speakeasy downstairs, Principle Food and Drink needs to be on your list! I highly recommend starting with mocktails made-to-order by the bartender, cheddar biscuits, and asparagus salad. Order their red pepper ravioli and mushroom risotto for entrees and thank me later. 
End your night at Club Vortex, Kalamazoo's LGBTQIA+ nightclub. Queer folks of all different ages (21+), backgrounds, and labels gather to dance and have a good time. It's a place where you can come as you are and dress however you'd like. They are only open on Saturdays from 9pm to 2am. Check their website for events and themed nights.
Day 3
Sunday morning, grab coffee and explore Bookbug & this is a bookstore, a popular local community hang-out. Before heading out of town, stop by Bell's Brewery for a tour and tasting with Dale. Bell's Brewery has been an advocate for the LGBTQ+ community for years and is a staple in the community. Tours last an hour and include an overview of their history, the brewing process, and free tastings of their most popular brews.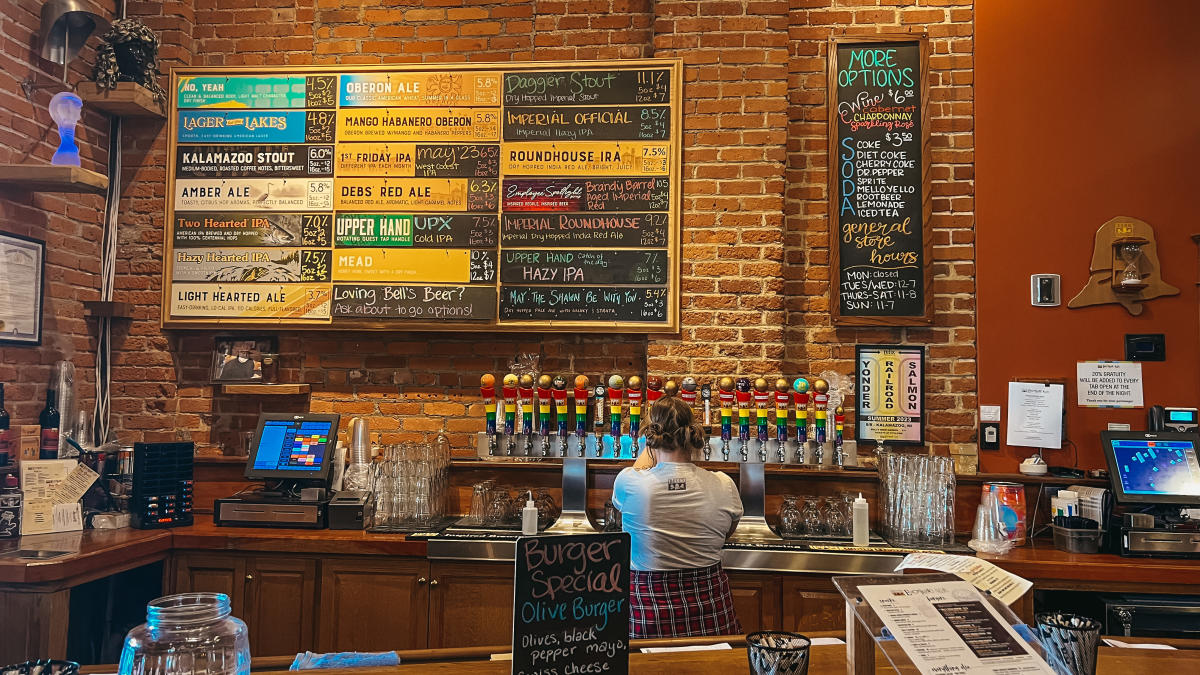 Stop by Crow's Nest for a cozy afternoon brunch or lunch if you have time. This locally-owned upscale diner has a welcoming and vibrant energy and is covered in interesting art. Their menu contains comfort favorites like biscuits, gravy, and blueberry cheesecake french toast. Their vegan Reuben is phenomenal if you're in the mood for lunch.
Often overlooked, the Midwest is dotted with colorful, vibrant cities with thriving LGBTQIA+ communities and queer-friendly things to do. Kalamazoo is one of those places. Special thank you to Kalamazoo and its business owners for welcoming Liz and I. We can't wait to come back!