If there's one thing we know about Kalamazoo, it's that people that live here and visit here love being outside and they love drinking beer—which, combined, is the kind of love affair we can get behind. Luckily, Kalamazoo is home to some of the best beer and a variety of trails for bikers and hikers alike, which we've paired here for you!
While you're at it, don't forget to sign up for a Give a Craft Beer Trail passport, a free program that makes experiencing the beer scene in Southwest Michigan even more of a fun adventure.
Portage Bicentennial Trail 
The Portage Bikeway trail system is a 17.5-mile network of multi-use trails throughout the city of Portage, south of Kalamazoo. The 4-mile segment through Portage Creek Bicentennial Park is cleared of snow in winter, as is a segment of the Portage Bikeway between Romence Road and Constitution Boulevard north and west to Hampton Street.
The bikeway trails connect neighborhoods, parks, businesses and entertainment venues. In addition, trail users can take advantage of the Portage Bike Share program. Through this program, users download the Movatic app and rent a bicycle from the bike station on the Portage Creek Bicentennial Park Trail, just north of the Celery Flats Pavilion. After the app is downloaded, users create an account then follow the prompts to pay on the app and unlock their bike. Trail users may want to check out the Milham Avenue activity area and the Celery Flats Interpretive Center and Historical Area
 Presidential Brewing Company
Presidential Brewing touts themselves as the only brewery that everything is "By the people, For the people"! At Presidential, they marry great beer, great food, and a great atmosphere to create an amazing experience. It starts with president-themed beer names and continues with the fact that their Electoral College votes for which beers they serve. Also, the fact that their beer garden actually features a miniature putt putt golf course is pretty amazing! According to Untappd, add their Oatbama Oatmeal Stout to your list of beers to try when you're here! The Oatbama Oatmeal Stout is touted as "the beer that started it all", and the robust flavor of the roasted malt gives it a rich, bold coffee vibe that's strong and satisfying! Try it on nitro (as available) for a creamier, smoother version.
Kalamazoo River Valley Trail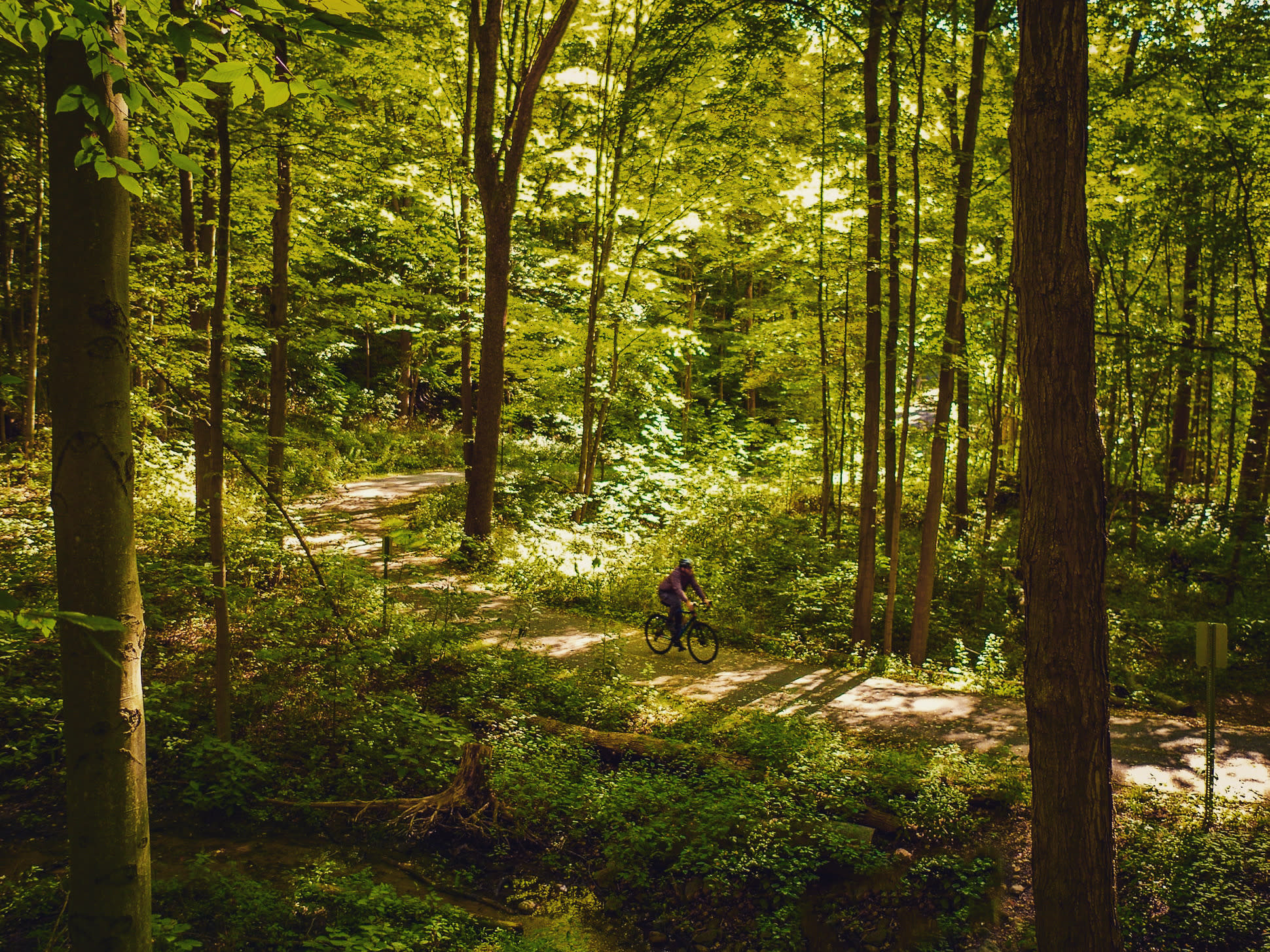 The Kalamazoo River Valley Trail is a mixed-use paved trail for walkers, joggers, and bikers. No motorized traffic is allowed. Parking is free at all 12 designated parking spots. It has moderately heavy traffic and runs a variety of programs. The trail winds through a beech-maple forest, crosses through some prairie grasslands, runs in front of the Kalamazoo Nature Center (where there is free up front parking for the trail, but you cannot enter the KNC), and then back into some more woods before rejoining the river and running along the river into downtown Kalamazoo.
Generally considered an easy route, it takes an average of 10 h 47 min to complete. This is a very popular area for birding, hiking, and road biking, so you'll likely encounter other people while exploring. The best times to visit this trail are March through November. Dogs are welcome, but must be on a leash.
Brewery Outré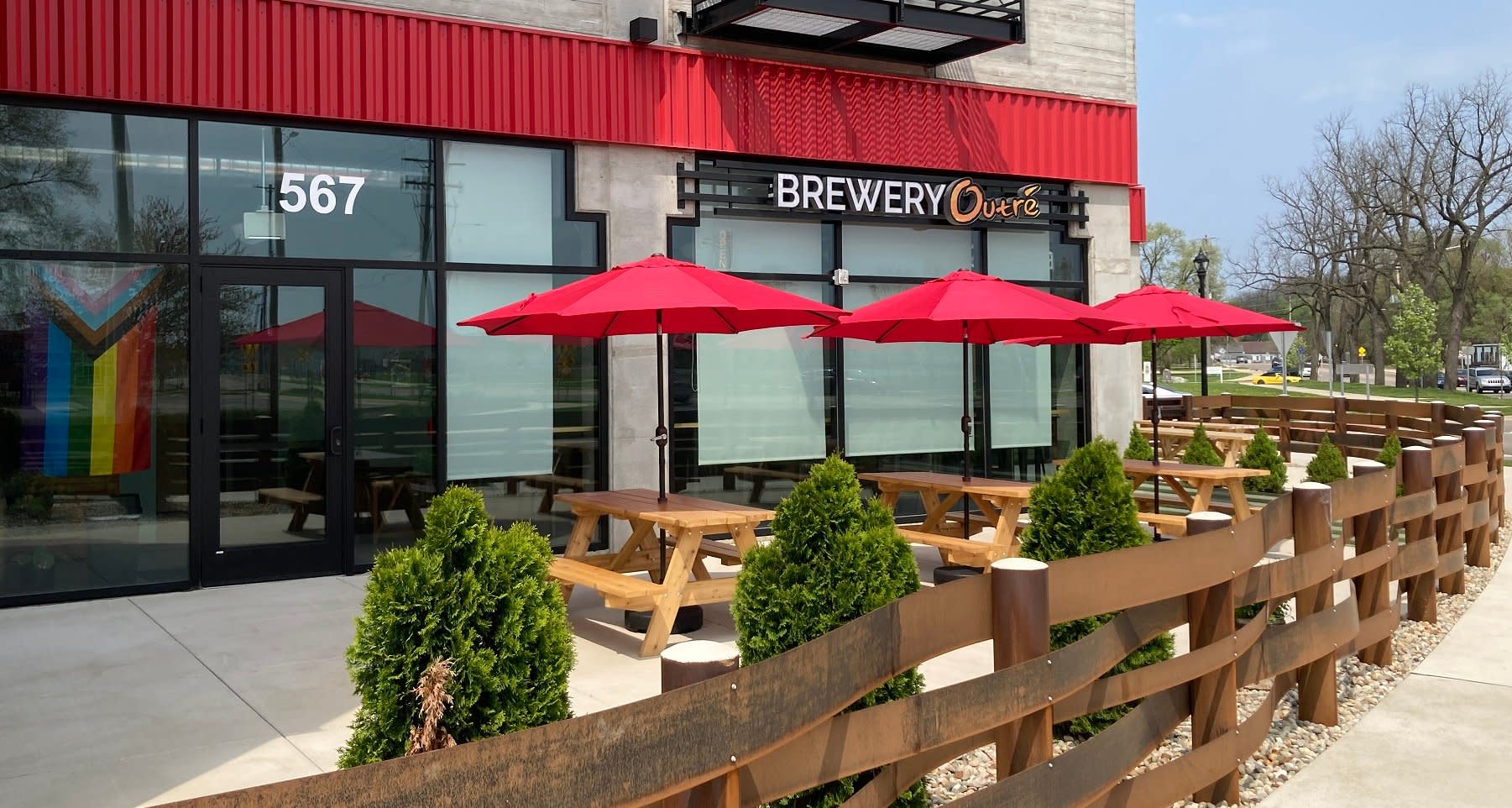 Brewery Outré specializes in beer-wine hyrbids, saisons, and new variations of classic beer styles! Brewery Outré is located in the Harrison Circle building in Kalamazoo's River's Edge district, and walking distance from downtown. They're also the newest brewery to hit the beer scene in Kalamazoo! According to Untappd, the Blanc Slate, a Sauvignon Blanc IPA that's bursting with tropical fruit flavors like mango, pineapple, and lime, is definitely one to add to your list!
Another Untappd favorite is their Mimosa Sour, which is moderately-hopped and fermented with muscat grape juice—the same juice used to make moscato. Though moscato is known for it's sweetness, they ferment this beer dry to leave champagne-like notes from the grapes and a slightly bitter citrus profile that makes this the perfect beer for a boozy brunch.
Maple Hill Mountain Bike Trails at Markin Glen County Park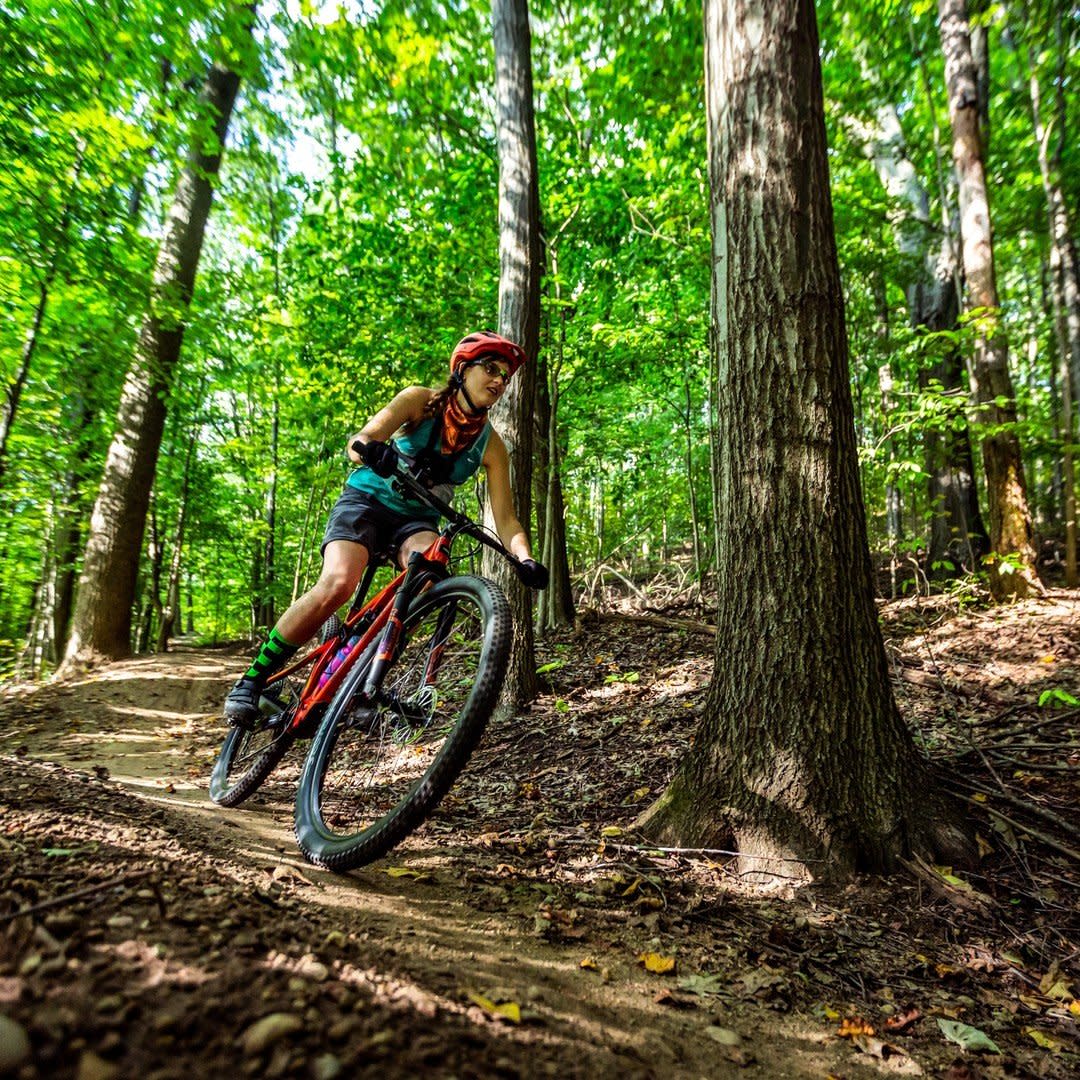 This trail opened in 2017 near Kalamazoo, Michigan. A full 4.1 mile loop is currently completed, with more features and fun to be added.
Built by Spectrum Trail Design and managed by Southwest Michigan Mountain Biking Association and Kalamazoo County Parks, the Maple Hill Trail features nearly five miles of mostly machine build singletrack. Riders can look forward to banked turns, tabletops, jumps, and rock features. Most features are designed to be rollable at slow speeds for beginner riders, but reward intermediate and advanced riders who hit them at higher speeds. There's a surprising amount of climbing and grade for West Michigan, but long descents are the reward.
The trail is well signed and alternates directions depending on the day of the week.
A changing station, drinking water, pavilion, bike parking, and restroom are available at the trailhead.
Bell's Brewery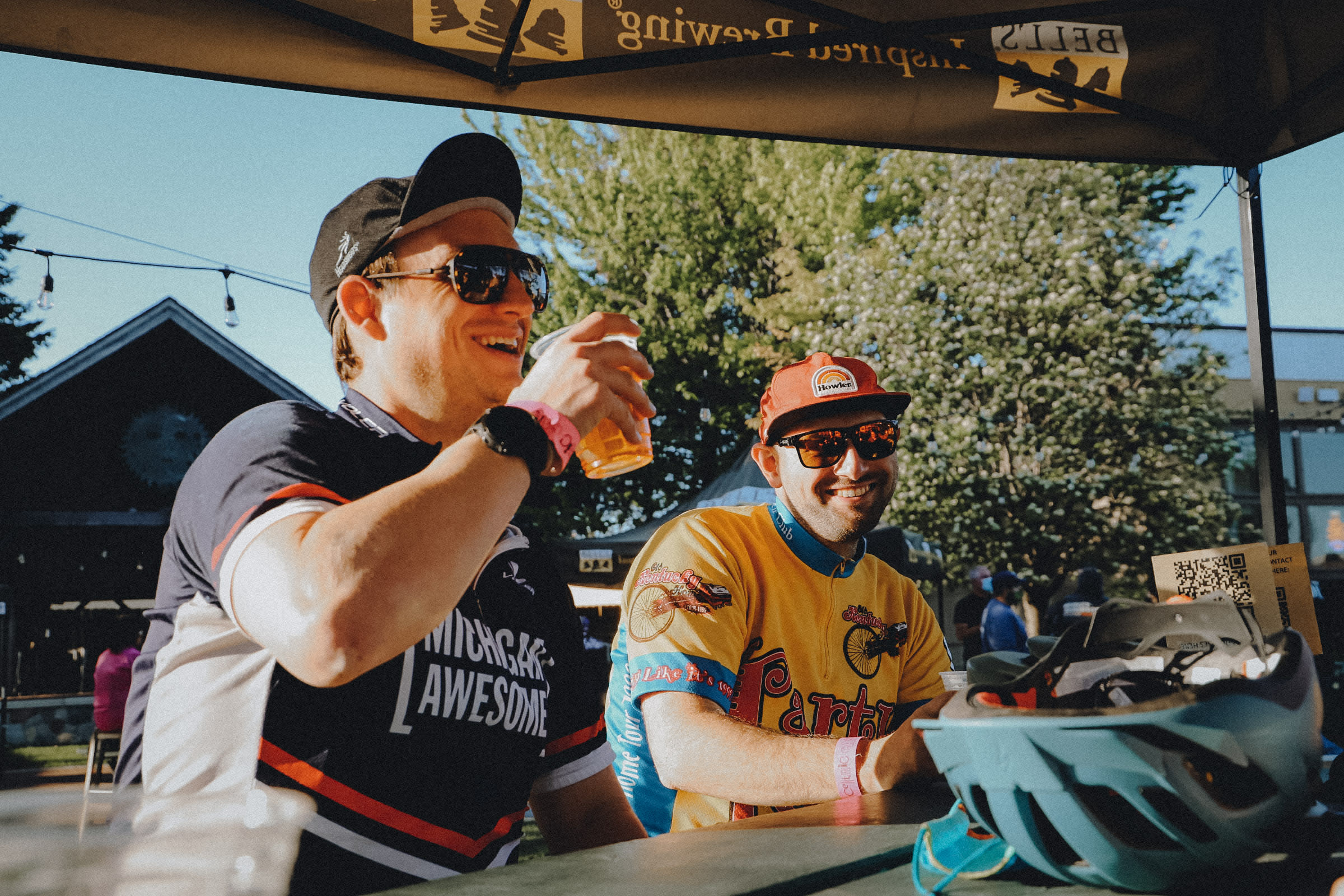 A lot has changed since Larry Bell started brewing with his 15-gallon soup pot in 1985. But what has not is Bell's Brewery's commitment to quality, the community and their dedication to brewing flavorful, unfiltered craft beer. The main brewery offers more than 20 beers for distribution and they are always pushing the envelope with newer, smaller experimental batches. Many are exclusive to the Café, and brewed right next door at the original brewery. Bell's Eccentric Cafe and Beer Garden is the perfect place to stop by to relax after a day on the trails. You can also take a free tour, check out a show and sample local, freshly prepared dishes in their full-service restaurant. According to Untappd, the Two Hearted Ale is unsurprisingly at the very top of the list of beers that you should try when you're here! If you're unfamiliar with Bell's beer, Two Hearted Ale is an American IPA, brewed with 100% Centennial hops, and has been named the Best Beer in America four years in a row by Zymurgy Magazine. 
Kal-Haven Trail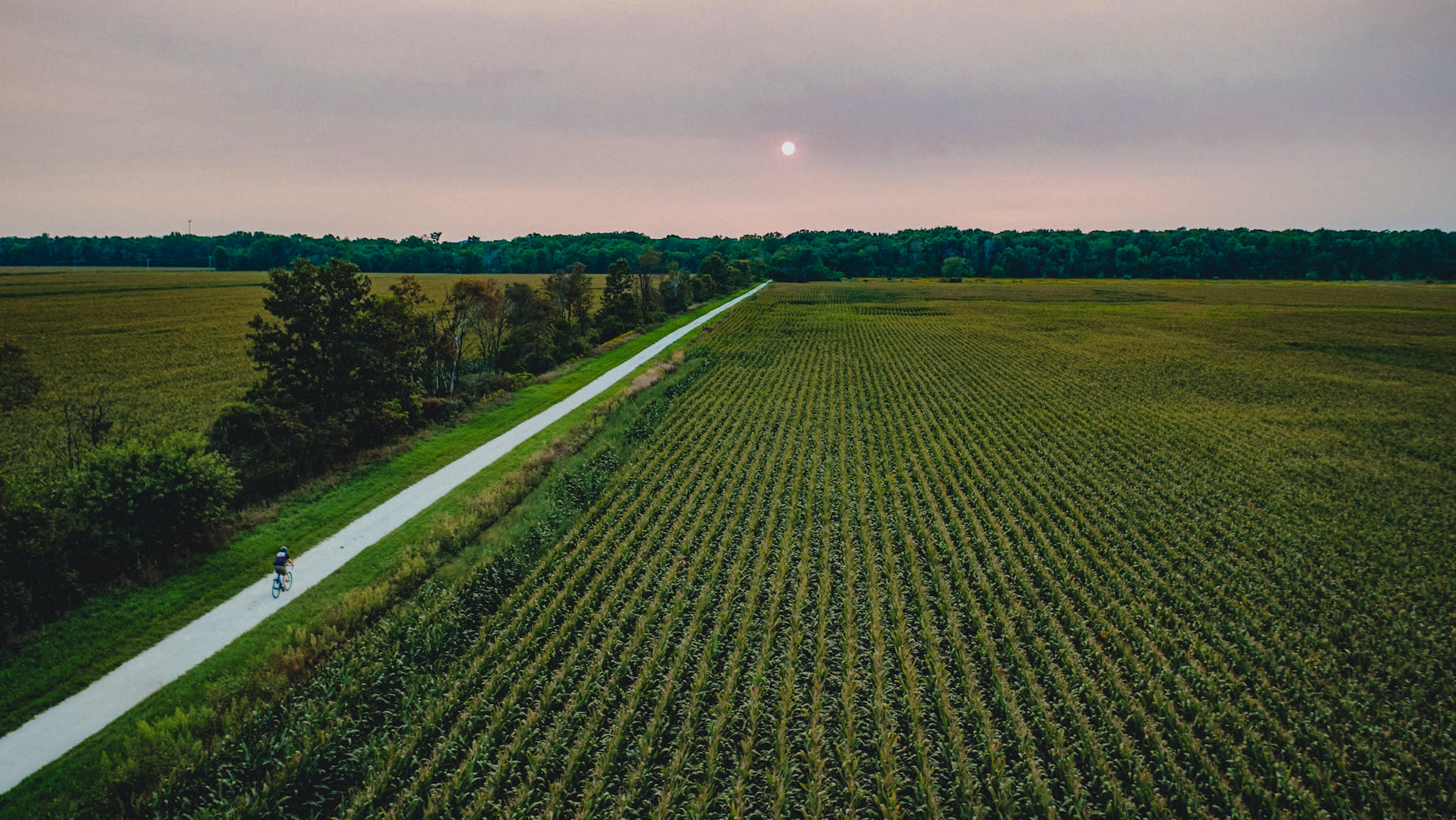 The Kal-Haven Trail, the first State Park of its kind in Michigan, is a wonderful 34-mile long linear, multi-use trail that links Kalamazoo to South Haven and is one of southwest Michigan's premier tourist destinations. The Trail passes over a glacial moraine, through busy towns and  small villages, open farmland and orchards, delicate wetlands and ends on the shores of Lake Michigan losing only 300′ in elevation along the way.
The 34-mile crushed-limestone rail-trail links these towns as it rolls across the bucolic landscape of southwestern Michigan, from the outskirts of the bustling city to the resort town on Lake Michigan.
The trail follows the rail bed laid down in 1870 for the Kalamazoo & South Haven Railroad, which was almost immediately purchased by the Michigan Central Railroad. The New York Central Railroad took over the line in 1950 and ran trains on it until a 1968 merger to create the Penn Central led to the line becoming disused in 1970.
Latitude 42 Brewing Company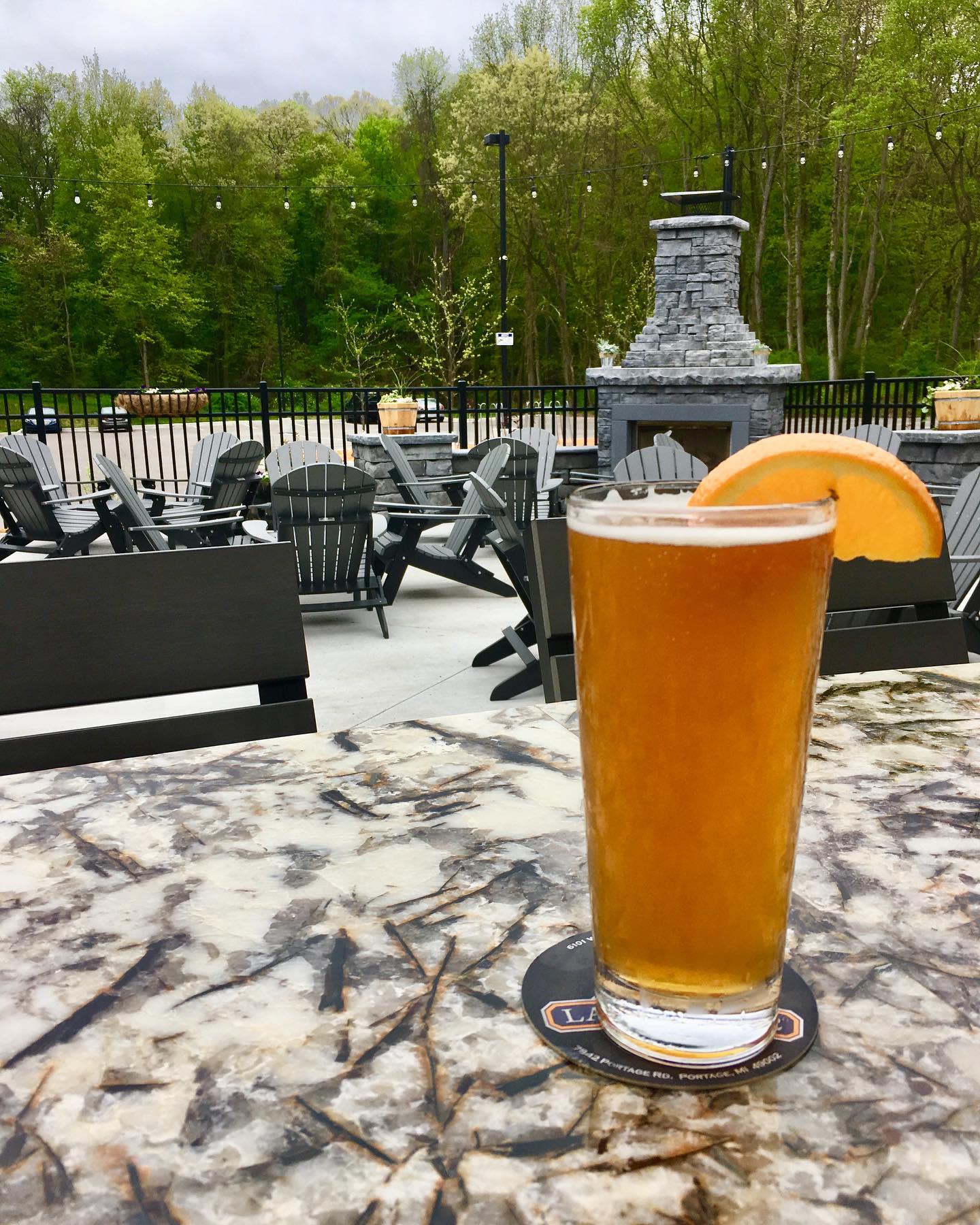 Latitude 42 Brewing Co. in Kalamazoo and Portage is a family owned restaurant and brewery launched in 2013. For the sake of proximity to the Kal-Haven Trail, we're referring to the Kalamazoo location, although both offer the same menu. You'll love unwinding at Latitude 42's spacious beer garden after an extensive ride on the trail! According to Untappd, the must-try beers at Latitude 42 include the Party at the Moon Tower Ipa or the Lucifer's Cuvée Double Chocolate Stout.
Latitude 42 also offers craft cocktails, adult juice-boxes and even ice pops for those who aren't always up for a beer!
Al Sabo Land Preserve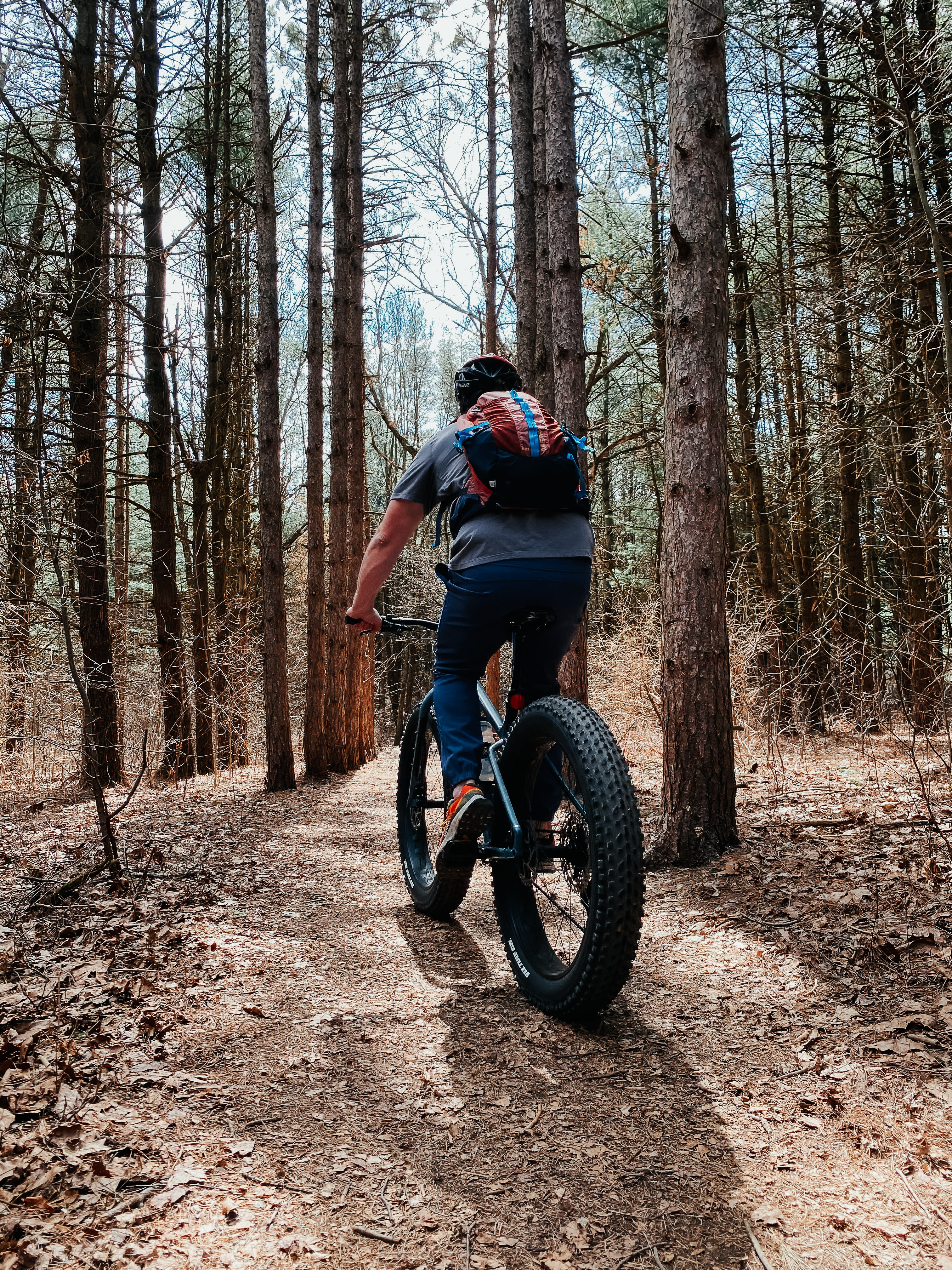 The habitats here at Al Sabo are a diverse mix of woods, wetlands, and open meadows. Here you will find both coniferous tracts of woodlands, and mature hardwood forests. The wetlands here serve as the headwaters of the West Fork of Portage Creek. Many of the trails are clearly marked and easy to follow, but there are also many unmarked and unmapped trails. If you choose to travel on these trails, a compass and map are advised. Bicycles are allowed only on the trails marked for bicycles. No bicycles are allowed north of the land bridge. The preserve is open from sunrise to sunset.
Texas Corners Brewing Company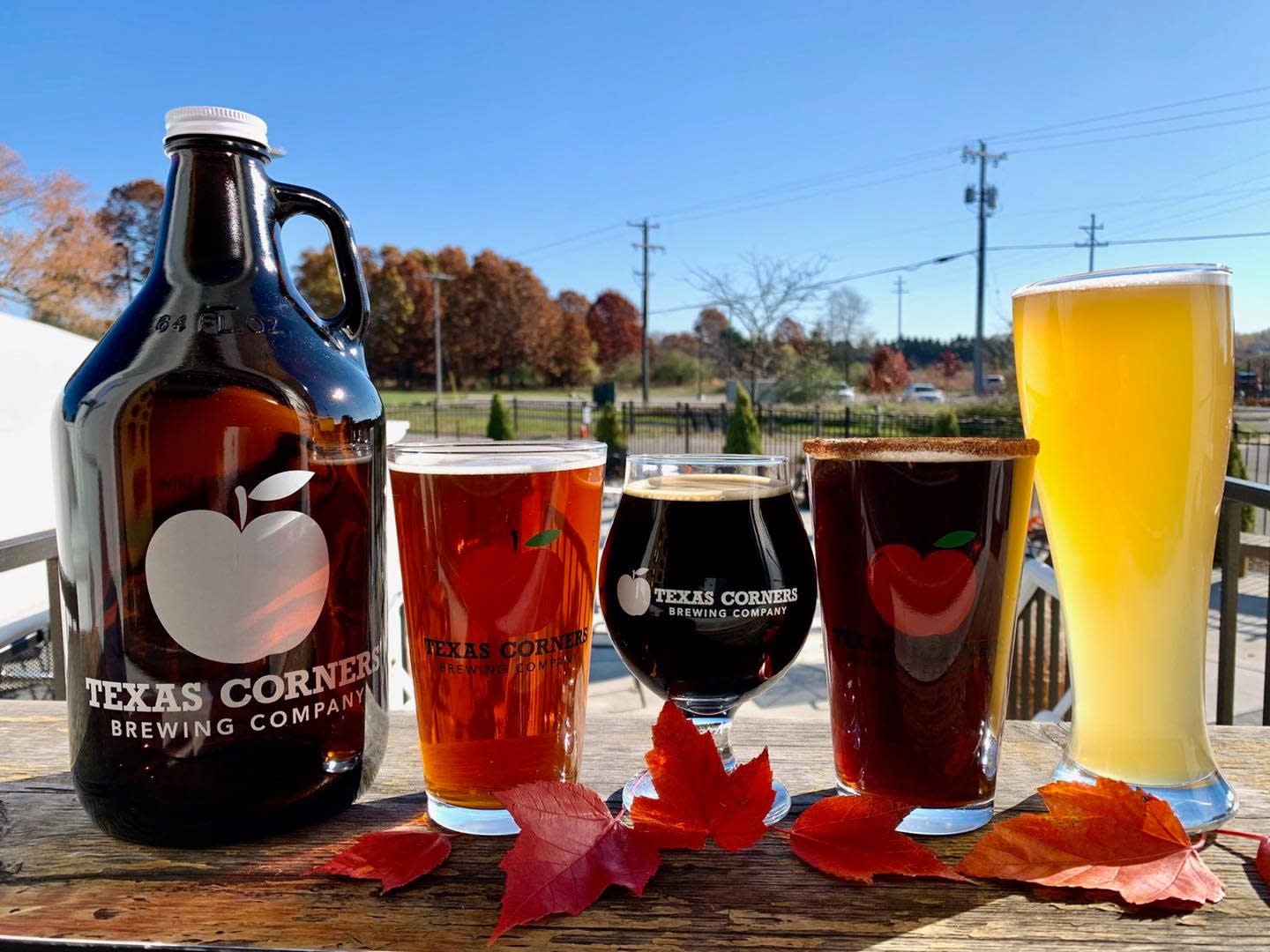 Texas Corners Brewing Company is a family-owned and operated, farm-to-table style restaurant and microbrewery located just outside of Kalamazoo in Texas Township. Their menu features fresh, made from scratch options available nowhere else. Beer and cider selections are 100% crafted by them as well. They include familiar beer styles, hard cider made from apples grown in their family's orchards, and experimental small batch brews.
Head here for a wonderful food and beverage experience in a 100 year old historic church, now renovated into a beautiful tap room! According to Untappd, the Three Brothers IPA is top rated, which consists of a ​hoppy, but balanced grapefruit flavor, and is TCBC's flagship India Pale Ale is named after the three Schultz brothers - Bill, Dan and Andrew. This IPA incorporates the best local ingredients, Michigan malts, and Chinook hops.
If cider is more of your thing, consider trying the Cherry Hard Cider, which is their flagship hard cider, crafted with a select blend of apples grown on their family farm in Mattawan, Michigan and Michigan cherries. This fruit cider is well-balanced between sweet and tart while being incredibly drinkable. There's a reason it's TCBC's number one selling hard cider!
Asylum Lake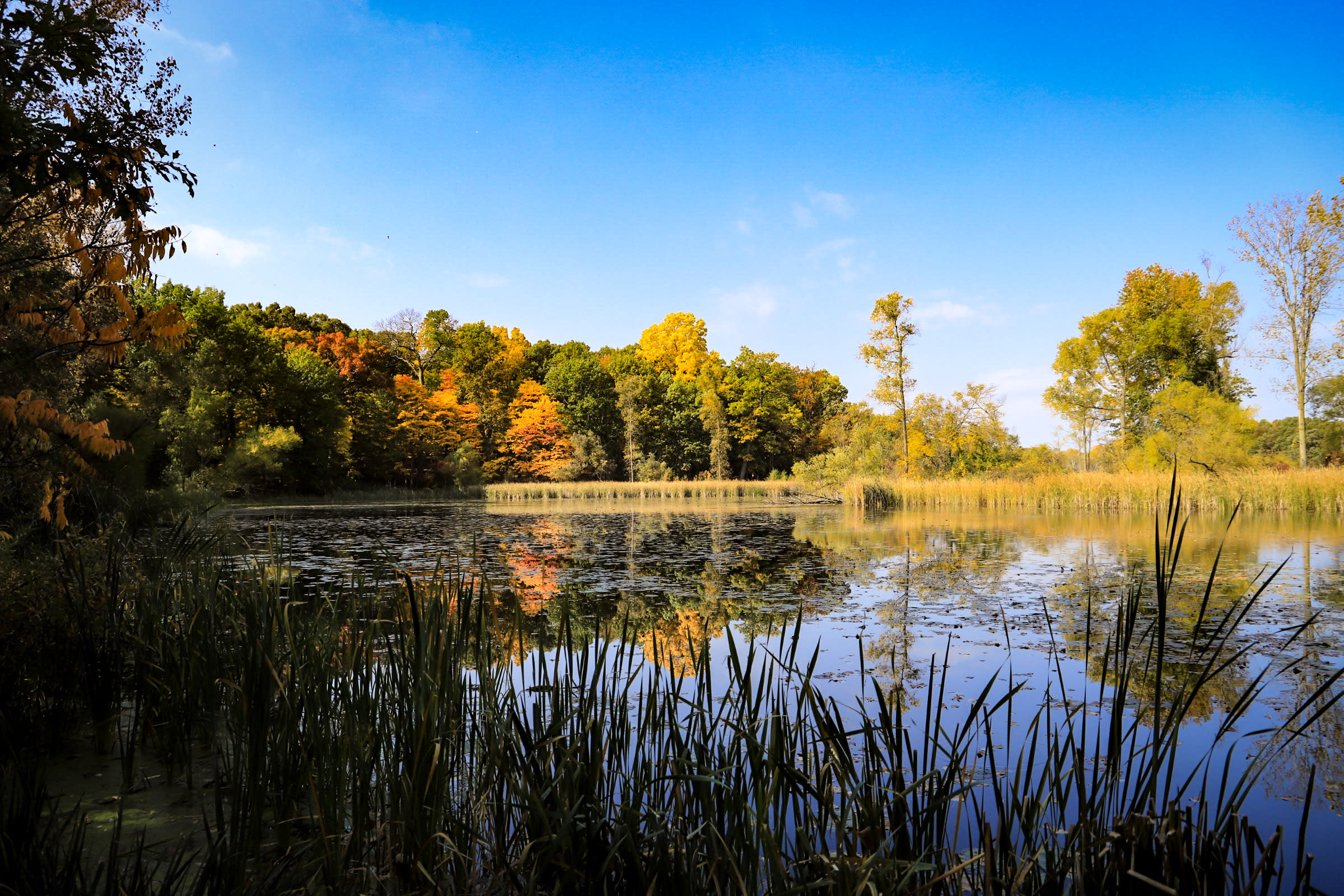 Asylum Lake Preserve is a 274-acre parcel of land that is owned by Western Michigan University. This beautiful preserve boasts a large lake, trails, and loads of wildlife. The property serves as a research area for professors and students at Western Michigan University as well as other educational institutions. Please practice Leave No Trace principles and do not hike around the northern part of the lake; there is no trail there.
One Well Brewing 
One Well Brewing produces hand-crafted beers and provides a place for like-minded folks to share ideas, art and culture in Kalamazoo! They're best known for their fun and funky beers, a relaxed and laid back atmosphere, community-style seating and most recently, the expansion of Wizard's Pinball Palace, which includes 50 pinball machines, classic arcade games, pool and more. Some of their top rated beers according to Untappd include the Sweet Water Street, a Breakfast inspired porter, using Bali Blue coffee from Water street Coffee and plain Sweetwater Doughnuts, and the Xalapa, a Blonde ale brewed with no-spice jalapeños that provide all of the nose and flavor of a jalapeño, but without any heat.