To say that Kalamazoo is a city rich with creative culture is an understatement. In fact, Kalamazoo was voted #3 in the Top 10 US Cities For Creatives.
Don't just take our word for it. Experience it for yourself by spending a day alongside some of Kalamazoo's oldest innovators and up-and-coming creators.
Whether you're interested in the art of food and drink, candle making, glass blowing, theatre and more, you'll find that here.
And while we're afraid you'll need more than 24 hours to discover our inspiring handcrafted community, this itinerary is a nice place to start.
COFFEE
Factory Coffee
Factory Coffee is located within the Reality Factory, a cool place that shares space with 1977 Mopeds, and Grayling Ceramics. Serving coffee from multiple roasters, both brew and espresso. Stop in for a gourmet latte served in their handmade ceramic mugs and peruse the selection of Mopeds, Ceramics, and awesome shirts!
Already been to Factory Coffee and want to check out the other coffee shops that Kalamazoo has to offer? See our Downtown Kalamazoo Coffee Crawl for more coffee inspo!
BREAKFAST
Crows Nest
Located in the heart of the Vine Neighborhood in Kalamazoo, Michigan and perched atop the Fourth Coast Cafe, Crow's Nest has been the go-to restaurant for the surrounding neighborhood and travelers near and far for nearly a decade. Open 7 days a week and 24 hours a day on the weekends.
More Breakfast and Brunch Favorites
Some other famous breakfast favorites in Kalamazoo include Cosmo's Cucina, Studio Grill, and Anna's House, just to name a few!
MAKE
Kalamazoo Candle Company handcrafts candles in the heart of Kalamazoo with 100% natural soy wax, paper-core cotton wicks, and ZERO added dyes, so they're about as natural as it gets. Each candle burns cleanly and evenly, releasing fragrance throughout the entire burn.
The 6oz tins last 35-50 hours and the 10oz glass jars 60-80 hours. With a mind towards sustainability, all of the containers can be easily repurposed or recycled.
The Kalamazoo Candle Company Marketplace offers walk-in DIY candle making, as well as DIY candle kits that you can purchase on their website here. For walk-in candle making, your $15 studio fee ($10 for ages 5-12) includes all materials plus help from their candle making experts. Choose from dozens of fragrances and a variety of vessels!
For the kiddos in your life, consider trying their sand candle making - a fun, fast, and family friendly activity. Layer your choice of colors and fragrances to create a beautiful and functional scented candle. Just add a lid and you're ready to go.
If you are looking to flex your creative muscle from the safety of your home while supporting your favorite local glass art organization, Glass Art Kalamazoo has your back! You can design using their take home kits, which include everything you need to assemble it at home. All you'll have to do is bring it back to be fused, then you can pick it up and enjoy! Choose between a suncatcher, magnet or nightlight. 
These classes are designed to provide a hands-off glass art experience. Choose between blown glass bowls, beer mugs, vases, ornaments and more! To see a list and purchase a class go here. You can also choose to purchase gift certificates for your recipients to choose their own virtual class.
The Aroma Labs offers a unique, interactive experience creating your own personal fragrance. Bridal showers, bachelorette parties, corporate events, holiday events, fundraisers...we will completely customize your event for you!
The Aroma Labs is a concept created by entrepreneur Tanya Thompson inspired by her personal experience and passion for fragrance and mixology. Her experience as a bartender for 15 years leading up to founding The Aroma Labs prepared her for helping people have a great time through a personable atmosphere.
Colors and Cocktails is a a DIY art studio experience in downtown Kalamazoo. Visitors to the studio can paint on canvas, wine glasses, vases, coffee mugs and more. No prior painting or art experience is necessary! We teach step-by-step instructional painting so you and your guests can relax and have fun!
Colors & Cocktails provides: easels if painting on canvas, canvases or glassware,  paints, paint pens, sponge tools, palettes, paper towels, water cups, brushes, aprons, & table coverings. For those that don't feel safe to create in person yet, Colors and Cocktails offers gift cards as well!
The Mason Jar Plant Shop is a brand new store located downtown Kalamazoo! They are an independent plant shop offering house plants, a DIY terrarium bar, and a fabulous selection of curated gifts and decor.
If you need a bit more direction or want to have an event experience, they offer various educational and hands-on workshops! Some of the most recent events include a Kokedama workshop, the Japanese art of creating potless plants, and a mounted staghorn fern workshop as well.
The owners of Mason Jar Plant Shop also have another shop just south on the Kalamazoo Mall, MJ Home, which features local gifts and home decor!
Sustainability, being Earth-friendly and leaving things better than how you found them, are the heart and soul of Bee Joyful,  Michigan's first Zero Waste shop.
In fact, that last quote is written in big bold and cursive letters by the front door. Bee Joyful is located on the Kalamazoo Mall and features plastic free alternatives and eco friendly products like beeswax wraps, wool dryer balls, wooden baby rattles, metal bento lunch boxes, laundry detergent and so much more!
DIY enthusiasts can choose to attend one of many different workshops ranging from creating sugar and lip scrub, organic lip balm, and even a reusable beeswax wrap class. Additionally, if a workshop setting isn't your thing, the shop also has a face mask bar where you can choose your ingredients based on your individual needs!
Other activities to consider
CHEERS
Want to drink the #1 beer in the country at the #1 brewery in the country? You can do that in Kalamazoo.
Bell's Brewery's Eccentric Cafe is located in Downtown Kalamazoo, and they have more to offer than award-winning beers such as Hopslam and Two Hearted. You can also chow down on their mouthwatering menu, or attend a Back Room Concert. Bell's Brewery is a household name for craft beer lovers. Head to their production facility in Comstock for a free tour of where the holy grail of craft beer is made!
Not a beer drinker? Taste our spirits instead!
- Green Door Distilling Co, is an award-winning grain to glass distillery located in Kalamazoo's River's Edge District. We're proud to be Kalamazoo's first distillery and represent the rich distilling history that Kalamazoo possessed in the 1800's.
-The Kalamazoo Stillhouse is Kalamazoo's located in the River's Edge District. They mash, ferment, distill, and bottle their handmade spirits on site, including vodka, gin, aged whisk(e)ys, and brandy.
Founder of the Roche Collection, Nicole Triplett opened a new tasting room in the Washington Square neighborhood of Kalamazoo in spring 2021 that features private tastings, open air outdoor seating, personal virtual sommelier service, custom wine cocktails, and slushies.
Lunch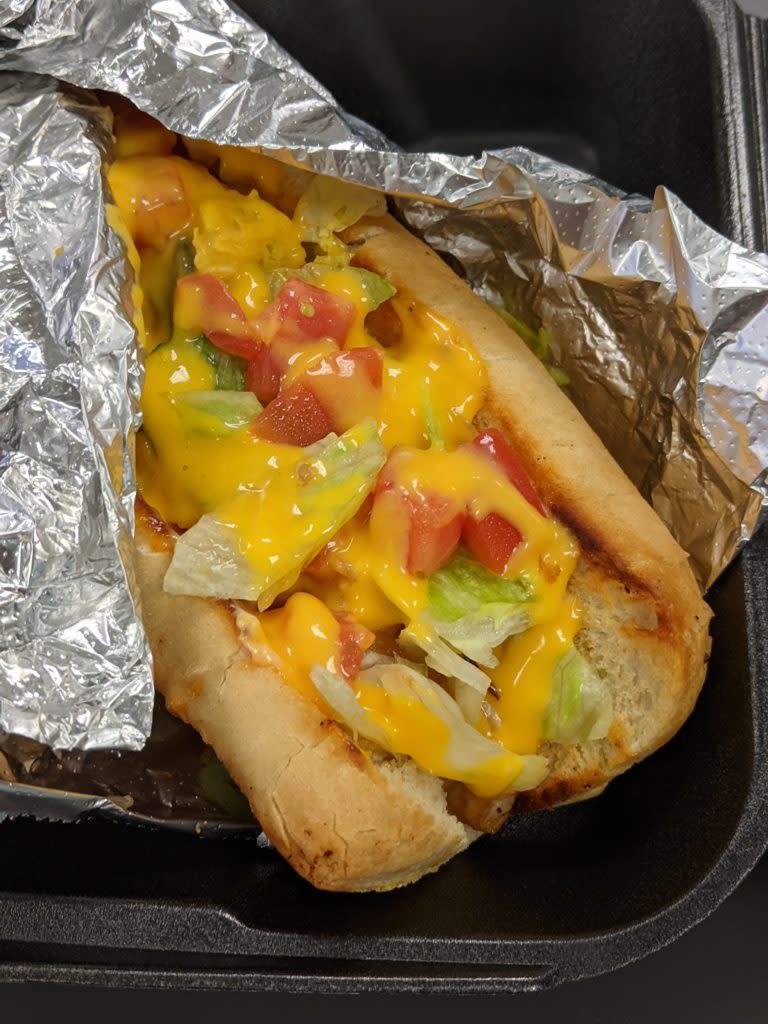 If you're looking for authentic cajun, Creole and comfort food, Cookie's has you covered with both of their locations! While Cookie's Five Star Grill is well-known for their burgers, some of their other unique menu offerings- like Maple Pecan Chicken & Waffles, the fried catfish, or the famous family recipe Power Punch- are unlike anything else you'll find in Kalamazoo. Nest door at Cookie's Creole 'n' SOUL, try savory dishes like Creole crawfish au-gratin or seafood grits-- fried catfish, jumbo shrimp, lobster claw meat and lump crab meat.
Family owned Studio Grill brings people, food and art together in a cozy space for a relaxed lunch with many vegan options too! For a great selection of handmade sandwiches, perfect for when you're short on time, check out Artisan Sandwich Co.
DINNER
Real food, by real people. 600 Kitchen & Bar sources their bread, dairy, produce and meat from Michigan farmers and artisans whenever possible. Located in downtown Kalamazoo's River Edge district on the northwest corner of The Foundry building, it features a diverse menu that honors both people and tradition. The restaurant is part of a 52,000-square-foot creative incubator with office space and event areas that help breathe new life and energy into a historic space that was once a gray-iron foundry built around 1905.
Other dinner options to consider
If you're not up for a multi-course meal experience, we suggest checking out Rustica for a European-inspired menu, Zooroona Mediterranean Grill for authentic and vibrant Middle Eastern cuisine, or Comensoli's Italian Bistro & Bar for classic handmade Italian dishes.
NIGHT CAP
PRINCIPLE FOOD & DRINK
Located on the historic central Kalamazoo Mall, Principle Food & Drink features craft cocktails and scratch made cuisine in a casual yet elegant vintage atmosphere. The Principle kitchen presents an array of 'medium' plates, comprised primarily of ingredients sourced within 50 miles of Kalamazoo.
You'll be delighted as fresh ingredients and high quality spirits are skillfully melded to create memorable craft cocktails at the Principle bar. Expect a lively, convivial experience at Principle Food & Drink.
Also on our list for a cocktail
Dabney & Co., the only Black-owned and operated cocktail lounge, is an elegant, moody space where patrons will indulge in fresh, hand-crafted beverages and savor classic soul food with a unique spin, served á la carte. All are welcome to enjoy live, curated entertainment like powerful soul musicians. The music is invigorating, even on the nights there isn't a performer, with the smooth, soothing harmonies of jazz, soul, funk, disco, hip-hop and R&B classics. Led by the dynamic motto "Liberation Through Spirits," the establishment pays homage to the hardworking Black mixologists and service staff who went unrecognized and without thanks throughout history. The heritage and history are discreet yet bold, woven within the establishment's design. Even its name, Dabney & Co. honors a once-enslaved John Dabney, the first renowned Black bartender who was credited with crafting "hail-storm" mint juleps.  
Hit up The Stamped Robin for handcrafted cocktails and charcuterie with a classy retro atmosphere or head up the street to HopCat, a craft beer bar, where you can choose from over 100 regional beers to sip on!
4 Neighborhoods Worth Visiting
Need more inspo for your Kalamazoo travels? Check out these energetic and buzzed-about neighborhoods we've highlighted, just outside Kalamazoo's central downtown!