Kalamazoo, MI — Nick and Joanna Merrill, owners of The Kalamazoo Stillhouse, pride themselves on their craft gin.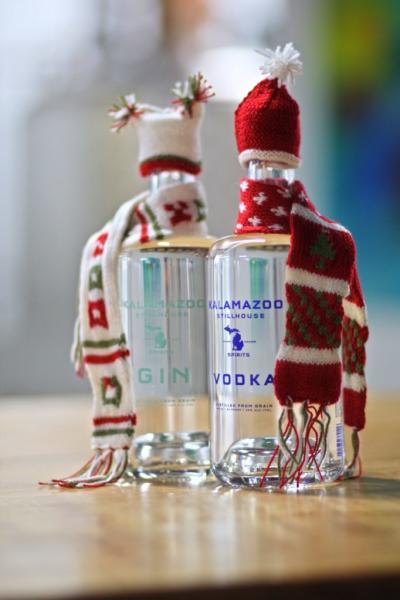 While the spirit tends to overwhelm drinkers with an abundance of juniper, which gives it a heavy pine flavor, the Merrills focus on pointed botanicals to give their gin a more subtle approach.
When mixed in a cocktail, it gives Stillhouse gin a lot more versatility.
A recent guest from Grand Rapids visited the distillery in downtown Kalamazoo this fall and shared her homemade seasonal cocktail recipe.
To order your own gin from The Kalamazoo Stillhouse, go the to the distillery's website or call 206-376-0937. The distillery does not have a bar setting, but does provide guided tastings of its line of spirits.
You can also visit the distillery at 618 E. Michigan Ave. from noon to 5 p.m. on Saturdays.
Holiday Gin Moscow Mule
1 ½ oz gin
3 oz cranberry juice
¾ oz rosemary simple syrup
½ lime, juiced
3 oz ginger beer
fresh cranberries, sprig of rosemary, and lime wedge, for garnish
Photos Courtesy of The Kalamazoo Stillhouse