Downtown Kalamazoo is filled with history, art, delicious food and some of the best darn beer in the country! 
Whether you're looking for a low-key getaway, or a weekend that's jam-packed with activities and vibrant fun, use this list for inspiration.
DRINK LOCALLY BREWED BEER 
Lucky for beer lovers, Downtown Kalamazoo is home to the iconic Bell's Brewery! Check out our Give a Craft Beer Trail and Passport for a fun way to discover the breweries downtown.
GO TO A MUSEUM
Kalamazoo's museums and area attractions embrace nature, history, education and art to ignite your imagination. Add the Kalamazoo Institute of Arts, the Kalamazoo Valley Museum and Heritage Guitar Inc. to your list of downtown attractions.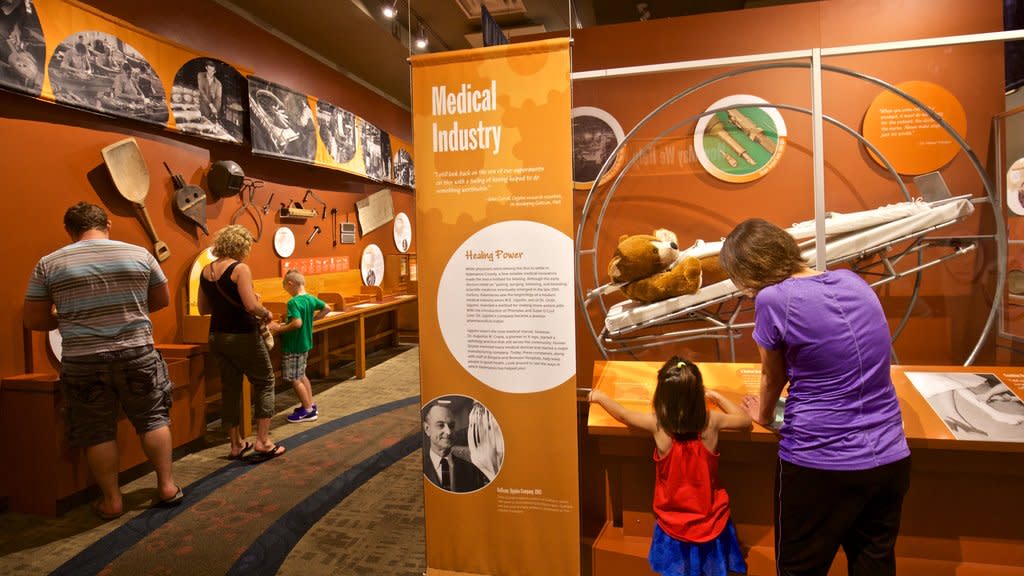 SHOP ON THE MALL
The historic Kalamazoo Mall, the first outdoor pedestrian mall in the United States, features revitalized Art Deco buildings and specialty shops.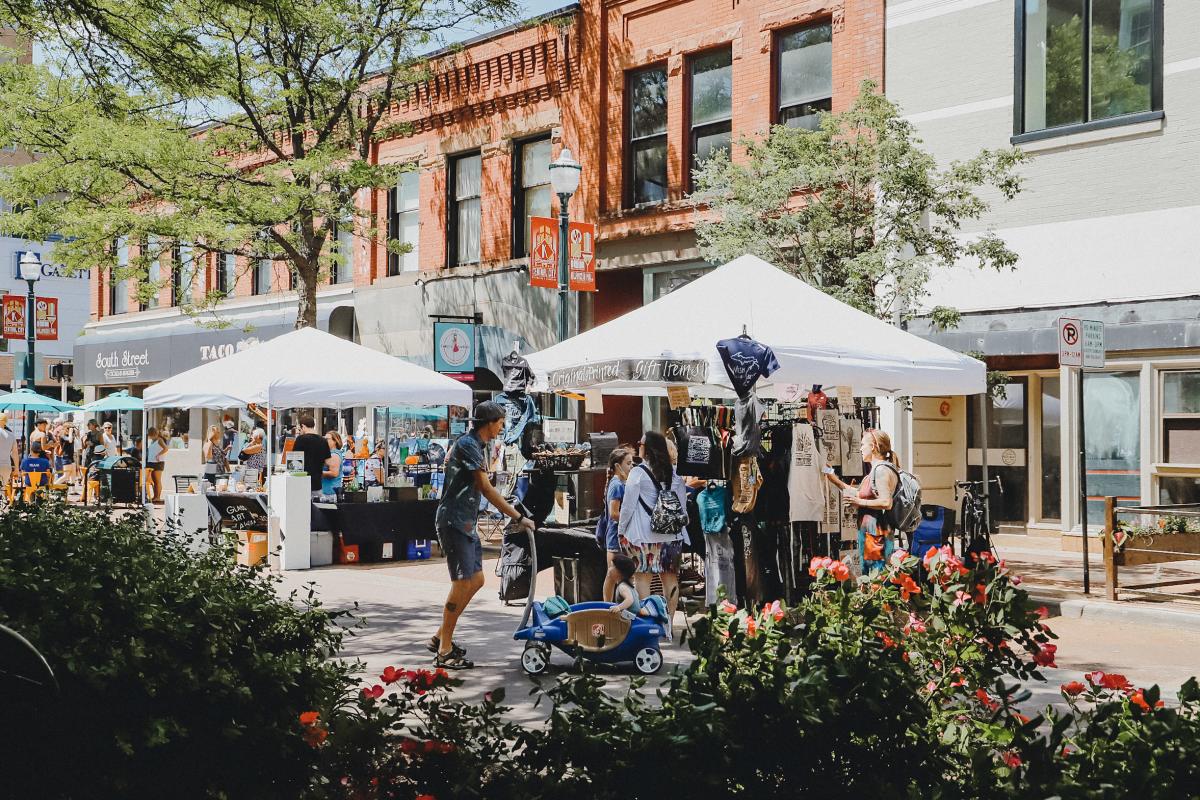 EXPERIENCE BRONSON PARK 
Bronson Park has been the social and political heart of Kalamazoo for nearly two centuries. The park is loved and well-used — a place often referred to as Kalamazoo's 'front porch'. From live music and art fairs, to food truck rally's and New Year's celebrations; no matter the season, there is always something going on in the park!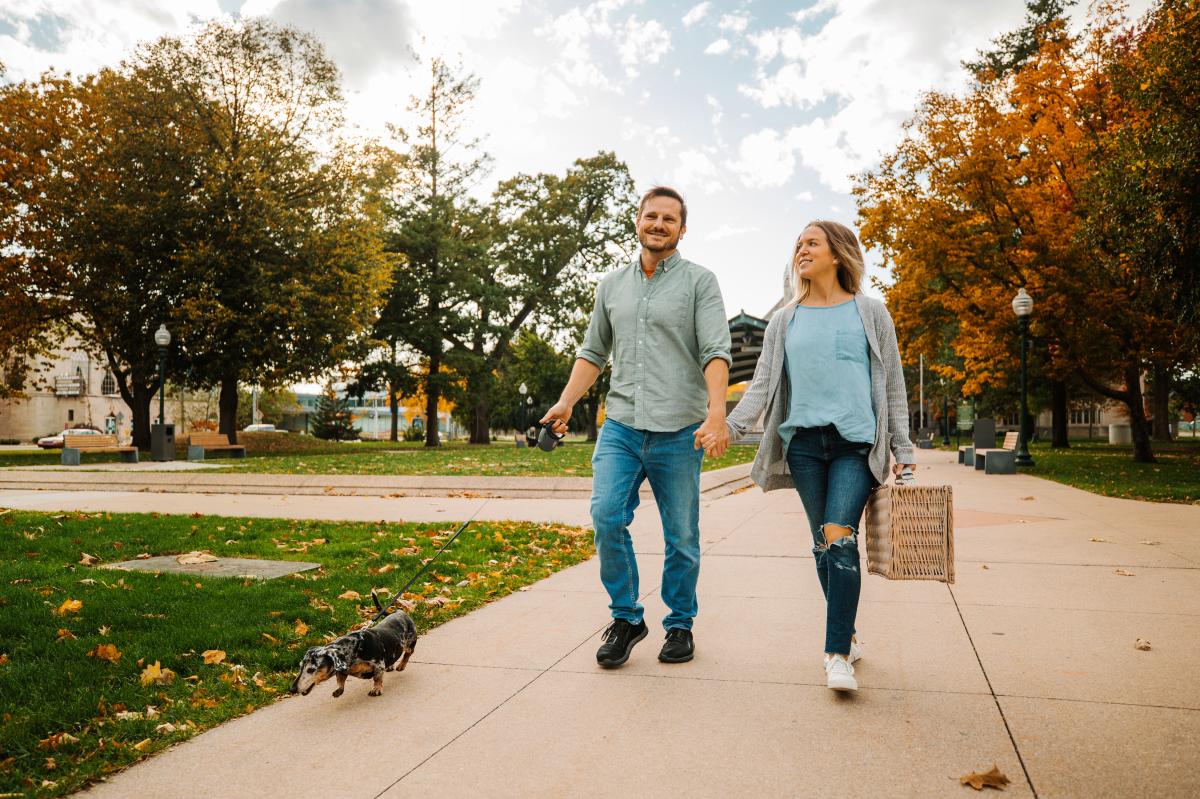 EAT THE FOOD
To get a real sense of the flavor of Kalamazoo, you need to sample our food! The number of diverse cuisines just in the downtown radius is pretty impressive. You'll find everything from tapas and Mexican to BBQ and sushi. Treat yourself to a steak dinner or indulge in a vegan farm-to-table brunch. The options are endless!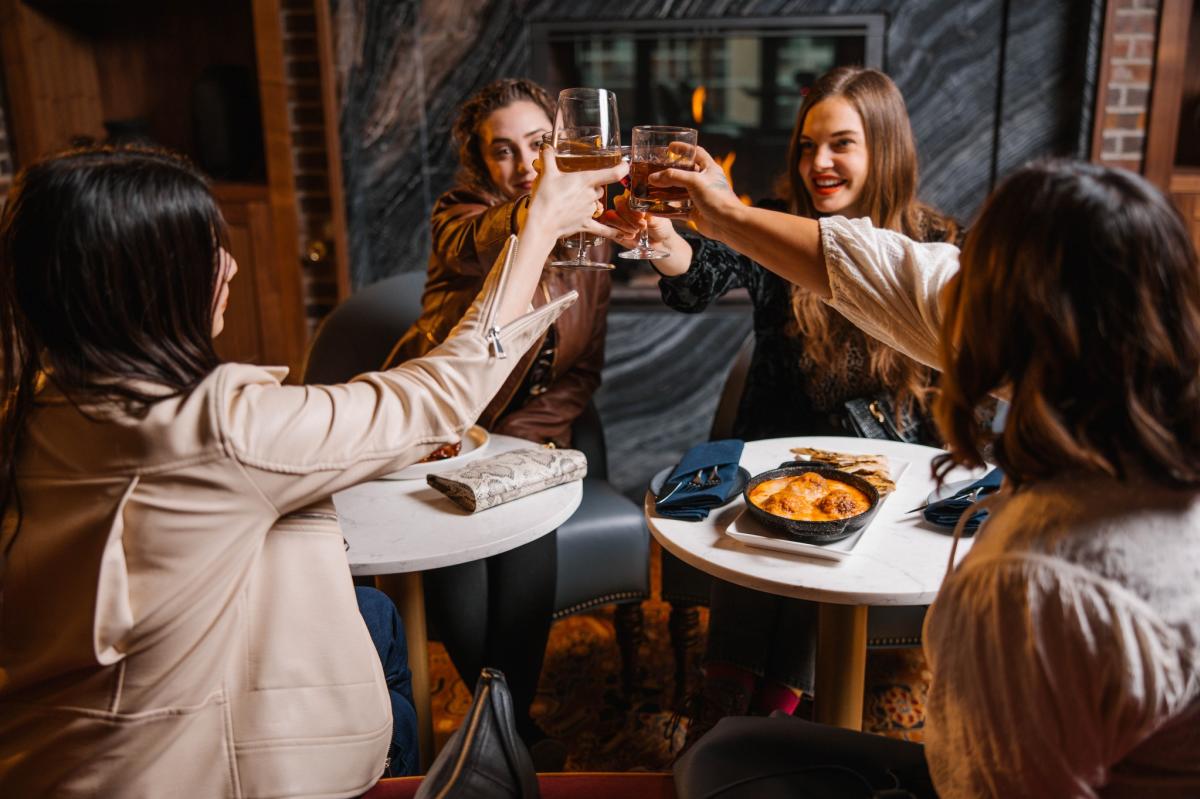 GRAB A CUP OF COFFEE
If caffeine is your vice, you're in luck! Downtown Kalamazoo offers plenty of specialty coffee shops!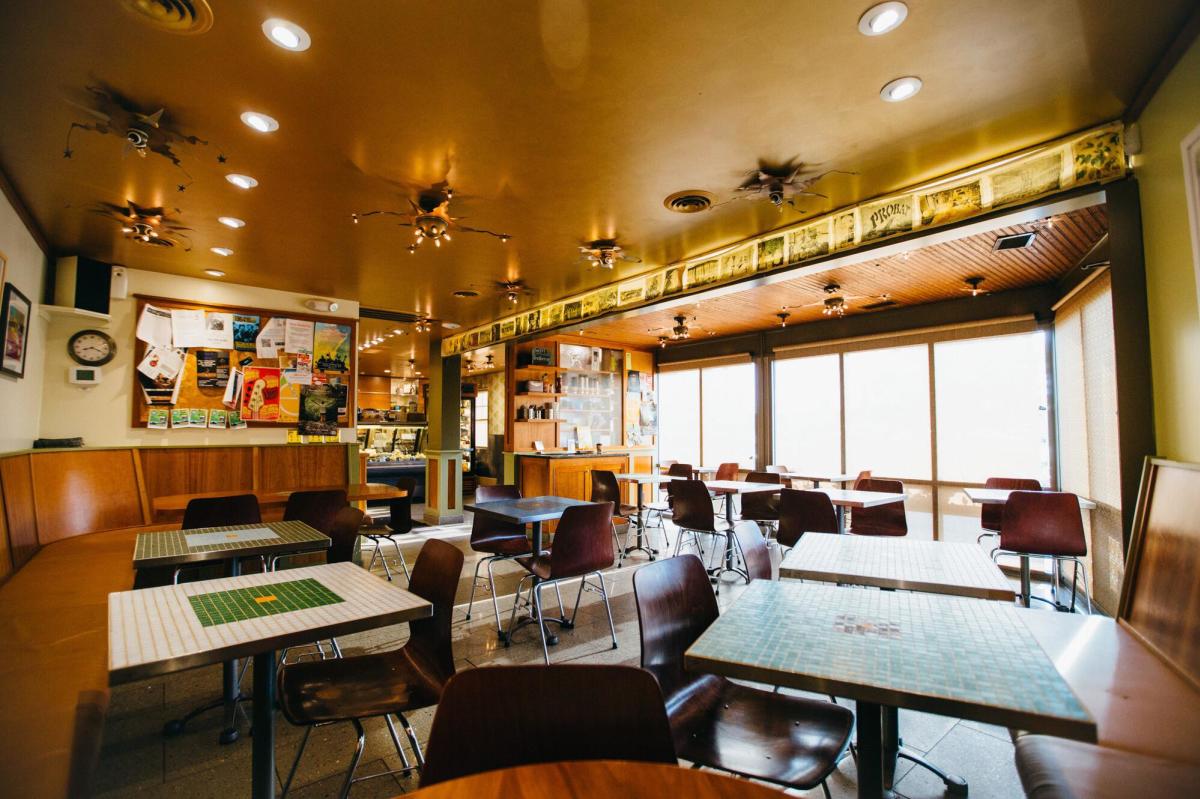 SEE A PLAY OR MUSICAL 
If you're an artist or a fan of performing arts, you'll find plenty of action here. Check out Downtown Kalamazoo's performance theaters.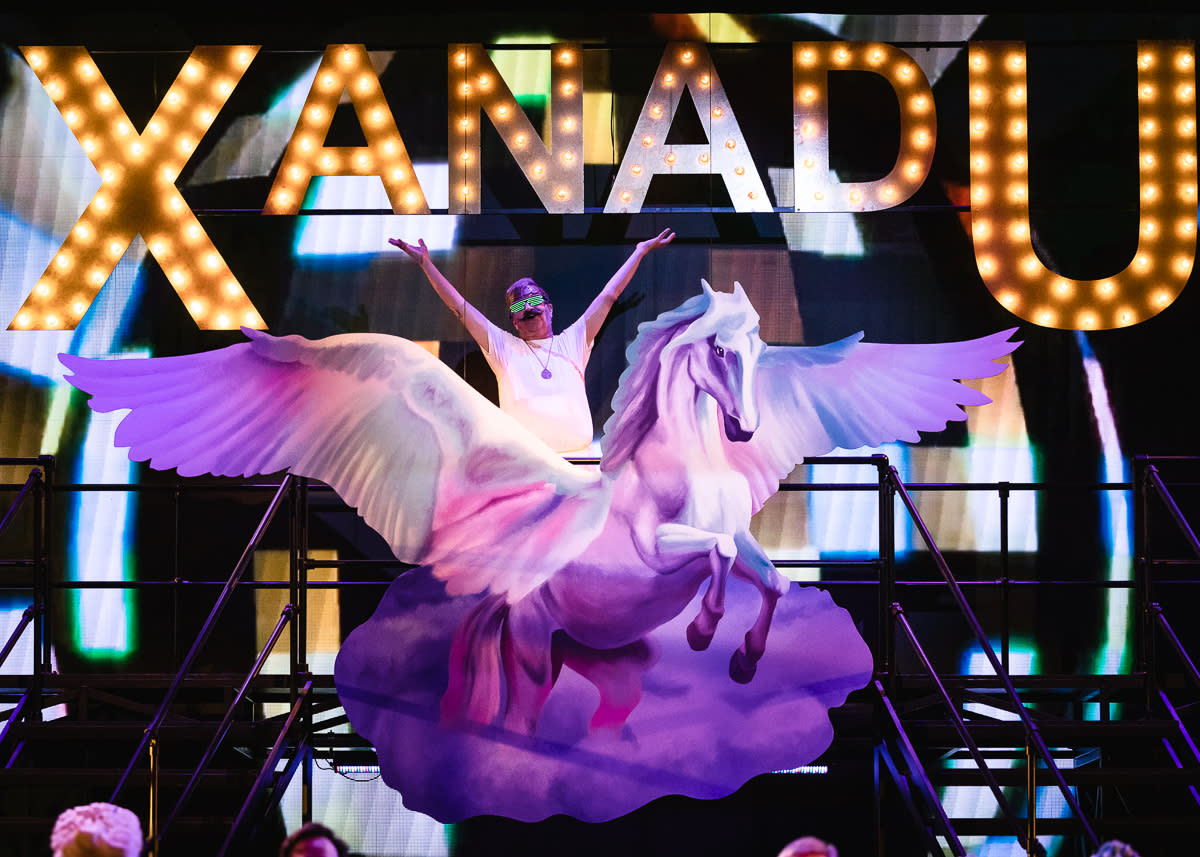 ADMIRE THE ART, OR CREATE YOUR OWN
Head down to snap a selfie with one of the many public murals, visit the galleries and experience our dynamic monthly Art Hop, featuring local artists showcasing their talent around the city! Feeling creative? Attend a workshop at the Kalamazoo Book Arts Center or Glass Art Kalamazoo.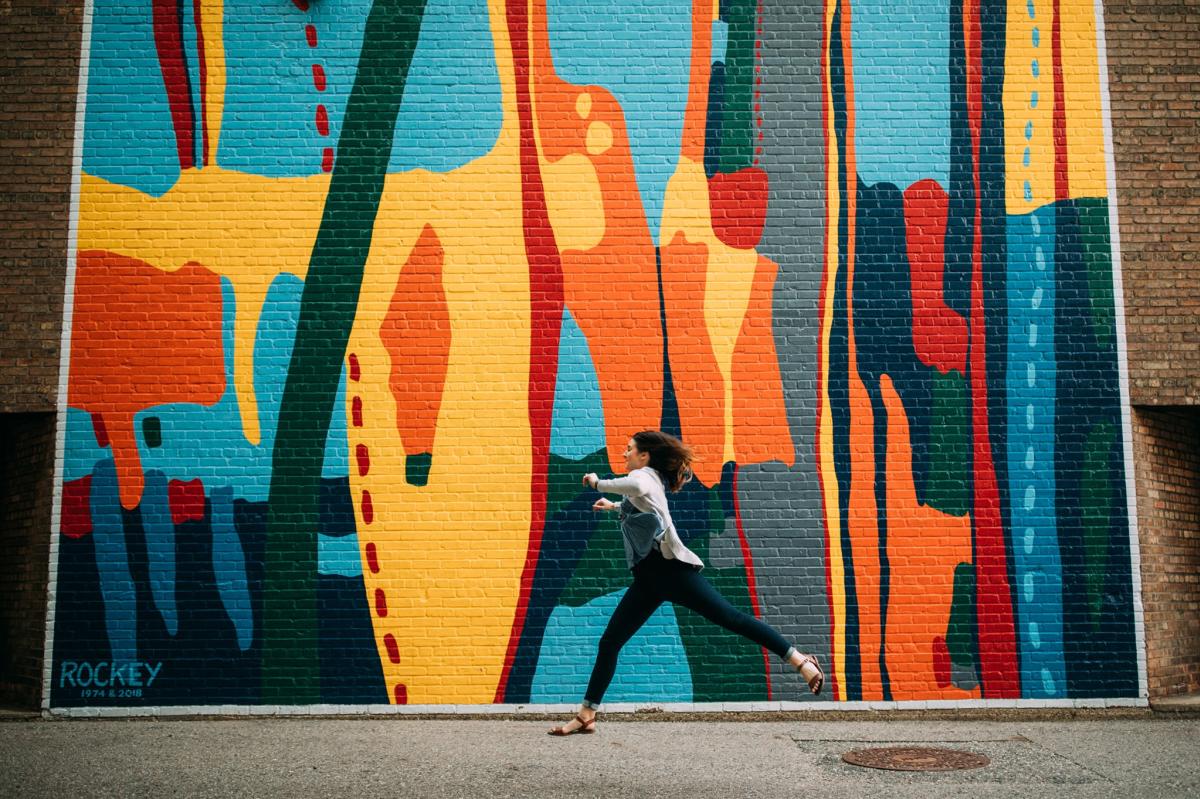 ENJOY LIVE MUSIC 
Live music is abundant downtown! From your favorite dive bars and backyard brewery jams to concerts in the park and symphony orchestras, there's no shortage of live music entertainment for you to enjoy.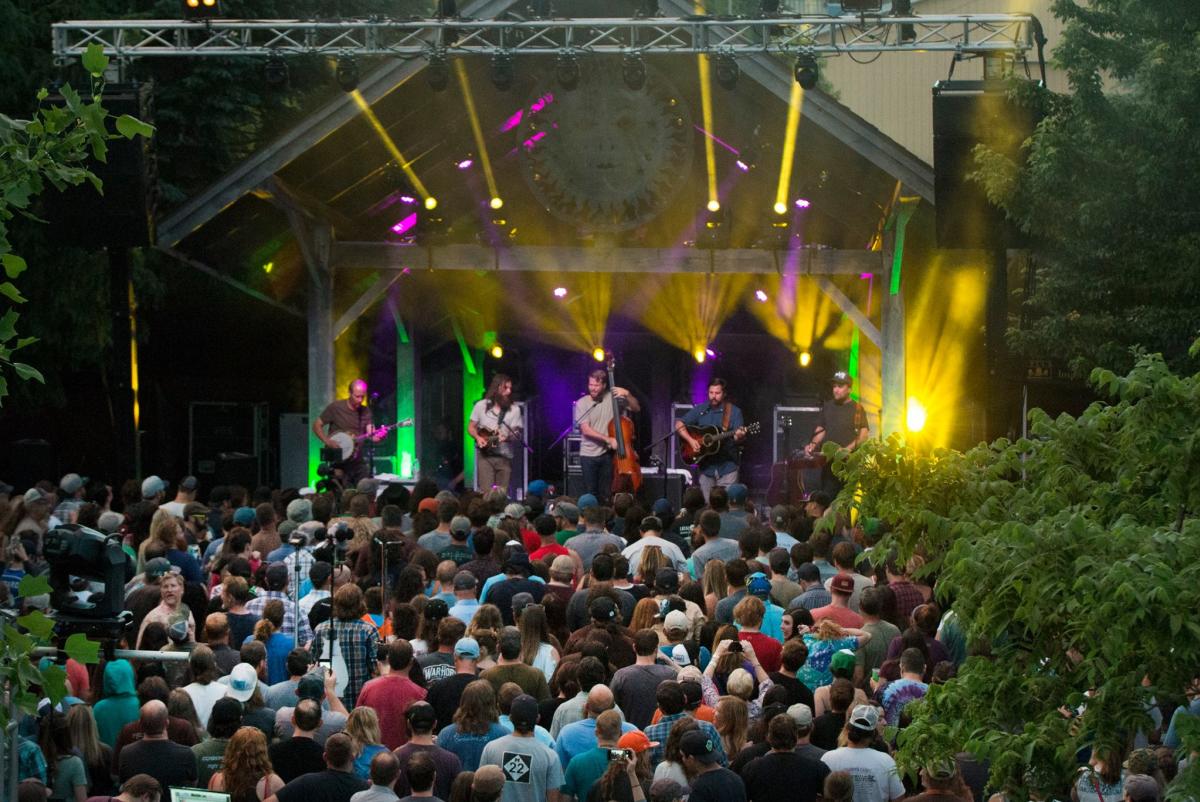 SIP SOME SPIRITS 
A rapidly growing spirit scene is making a name for itself downtown. If you enjoy a deliciously crafted cocktail, make sure to check out Principle Food & Drink on the Kalamazoo Mall, or pay a visit to Green Door Distilling. Keep The Kalamazoo Stillhouse on your radar as well. Their tasting room is opening in the near future!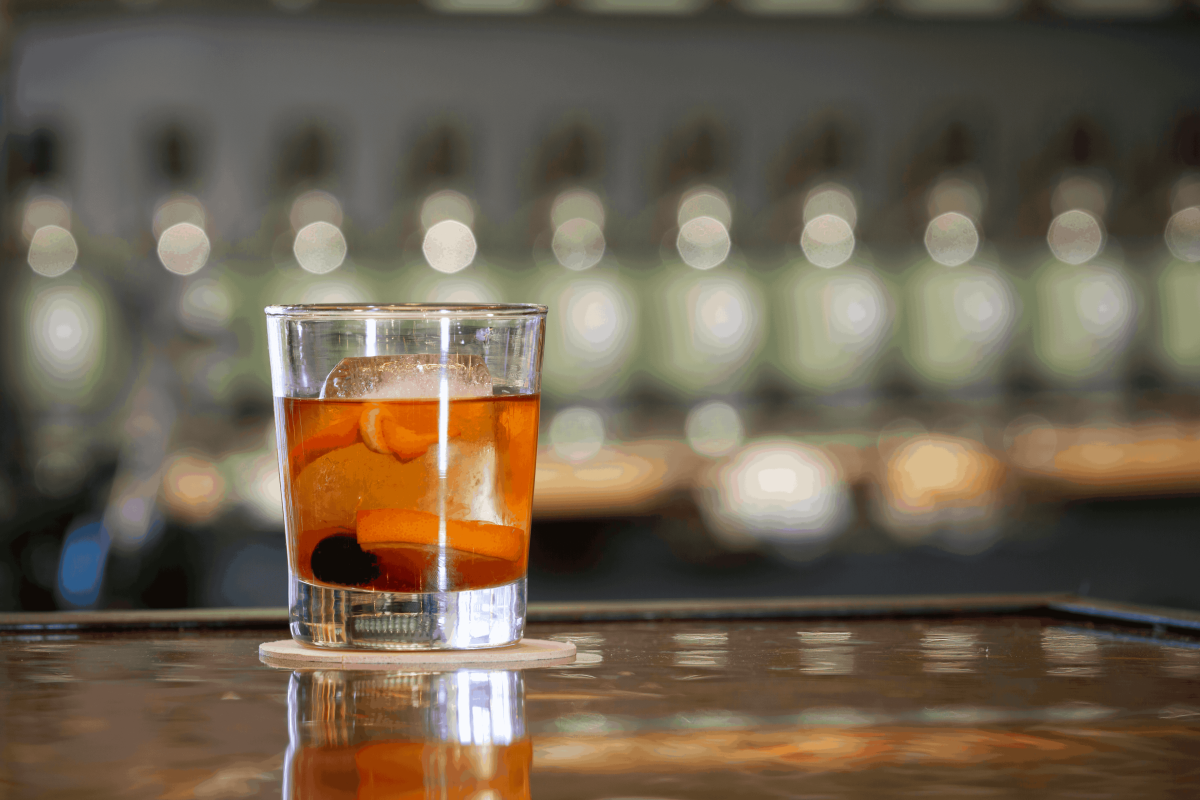 Want to learn more about Kalamazoo? Grab a FREE copy of our visitors guide! We'll ship it to your mailbox (the physical one) in no time at all.