Suppose your ideal weekend getaway involves avoiding crowds and slipping off the beaten path. In that case, the activities below are tucked away in the corners of Kalamazoo County and are some of the most unique experiences you'll encounter here! From the quintessential Michigan U-Pick opportunities, unique outdoor experiences and pleasantly unexpected attractions, these activities make Kalamazoo a one-of-a-kind weekend getaway. 
Downtown Vicksburg
Cone Top Brewery Museum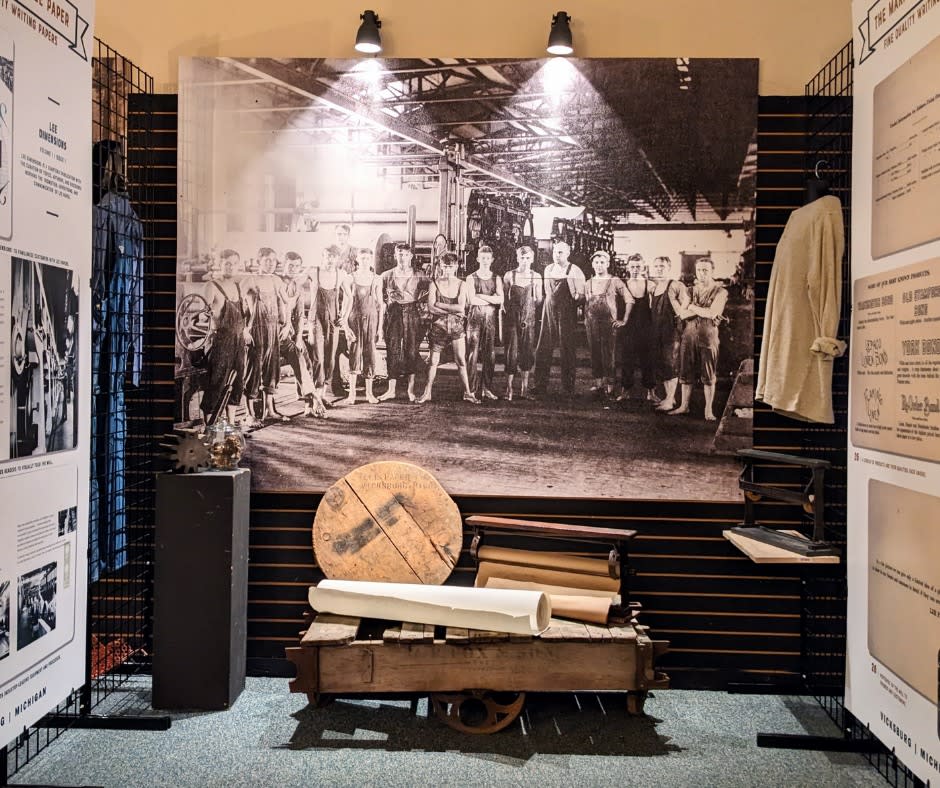 The Cone Top Brewery Museum tells the story of American beer and its role in our culture. In the early to mid-twentieth century, regional breweries built awareness with brand art like motion beer signs, back bar chalk ware sculptures, factory lithographs, tap handles and more. This memorabilia is affectionately known to collectors as breweriana—a celebration of craftsmanship and iconic, long-forgotten beers–from the pre-prohibition era to modern times. The artifacts located within the Cone Top Brewery Museum tell the stories of past and present regional American breweries and their contributions to shaping local communities and beer culture. It will be a destination for serious collectors and casual visitors alike to discover one of the country's most extensive breweriana collections.
Prairie Ronde Artist Residency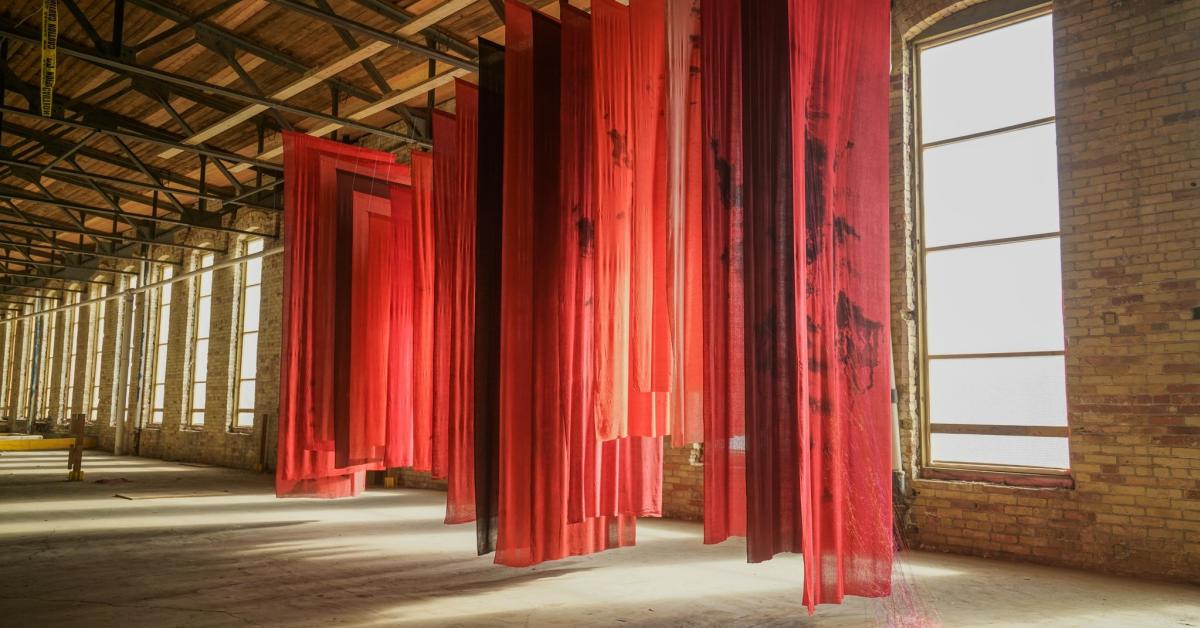 The Prairie Ronde Artist Residency is a program hosted by The Mill in downtown Vicksburg, MI, that invites artists from across the globe to apply for the opportunity to travel to our Village and immerse themselves in our community for weeks at a time. The residency offers a unique chance to connect, create and be inspired by the past, present and future of Vicksburg. Prairie Ronde Artist Residency offers artists from various disciplines a 5 – 7 week residency in the historic Village of Vicksburg, Michigan. They offer a unique environment for artists to develop their craft: the 420,000 square-foot former Lee Paper Company mill and its adjacent 80 acres of property.
Distant Whistle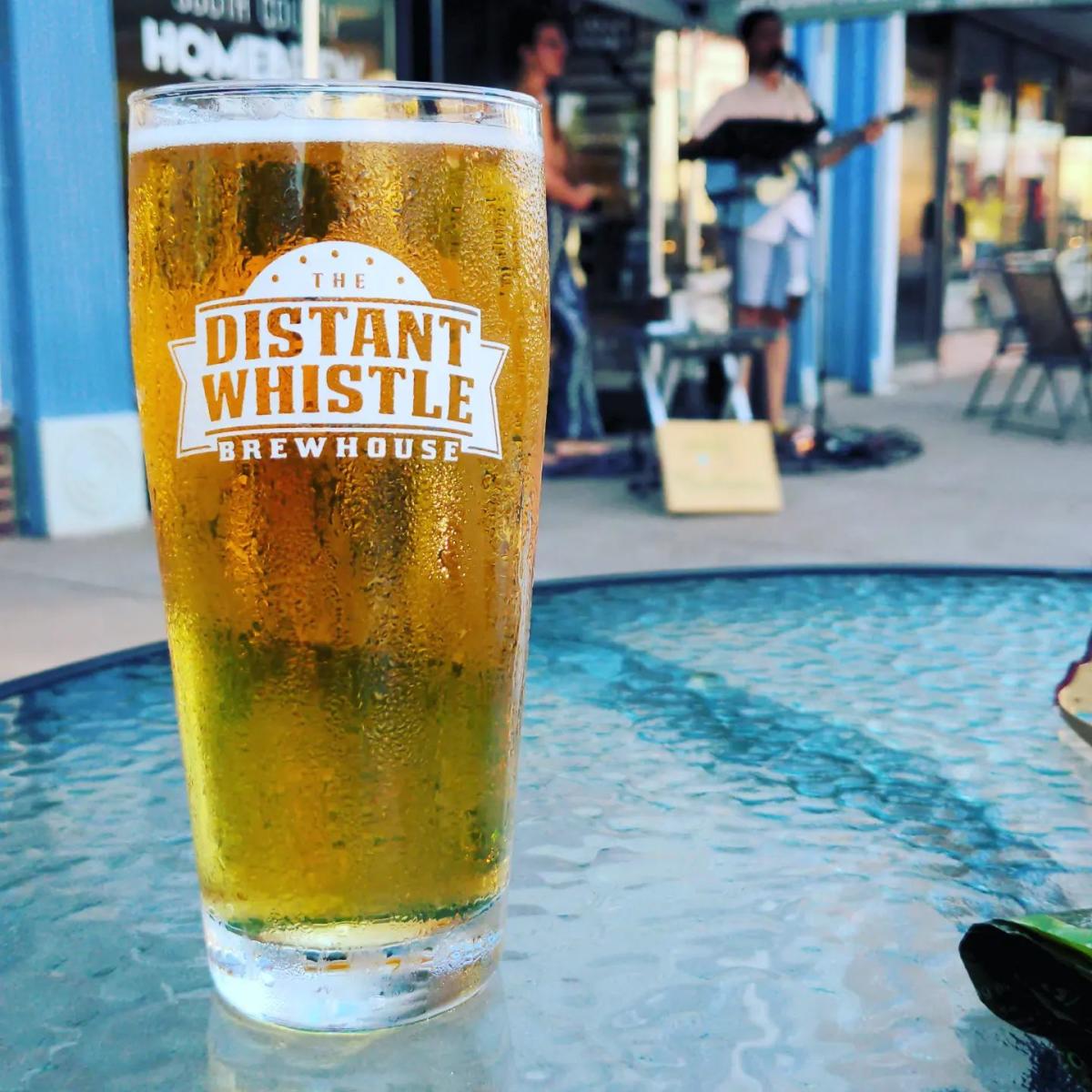 The Distant Whistle Brewhouse offers delicious fresh craft beers and cider produced on-site, weekly musical performances, and an open door food policy allowing you to bring food in from many of the local restaurants. Located in Downtown Vicksburg, The Distant Whistle is within walking distance to so many other local businesses and things to do in the area.
Mackenzie's Bakery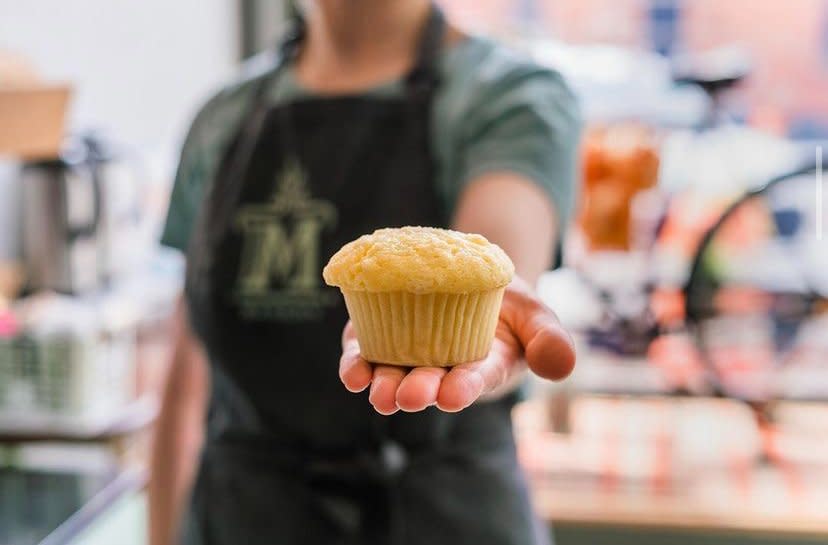 Every visit to Mackenzies Bakery kindles a sense of warmth from the delightful aroma of fresh, scratch-made baked goods. Housed in the heart of downtown Vicksburg, Michigan, they craft an elevated retail experience that adds a modern twist to a 40-year tradition. Visitors can take their baked goods to-go or enjoy them right at the bakery and take advantage of both their indoor and outdoor seating.
UPick Farms
Husted Farm Market
Husted's Farm is family owned and operated for over 45 years by Glenn and Scott Husted. They specialize in fruits and vegetables grown in southwest Michigan from June until November. Their staff can create culinary delights from Michigan's freshest fruits and vegetables. Treats like fruit pies, donuts, honey crisp caramel apples, apple cider, cider slushies, homemade lemonade, salsa, refrigerator pickles, pasta sauces, fruit spreads, and apple sauces. Visitor's can enjoy U-Pick strawberries, apples, cherries and more!
VerHages Fruit Farm and Cider Mill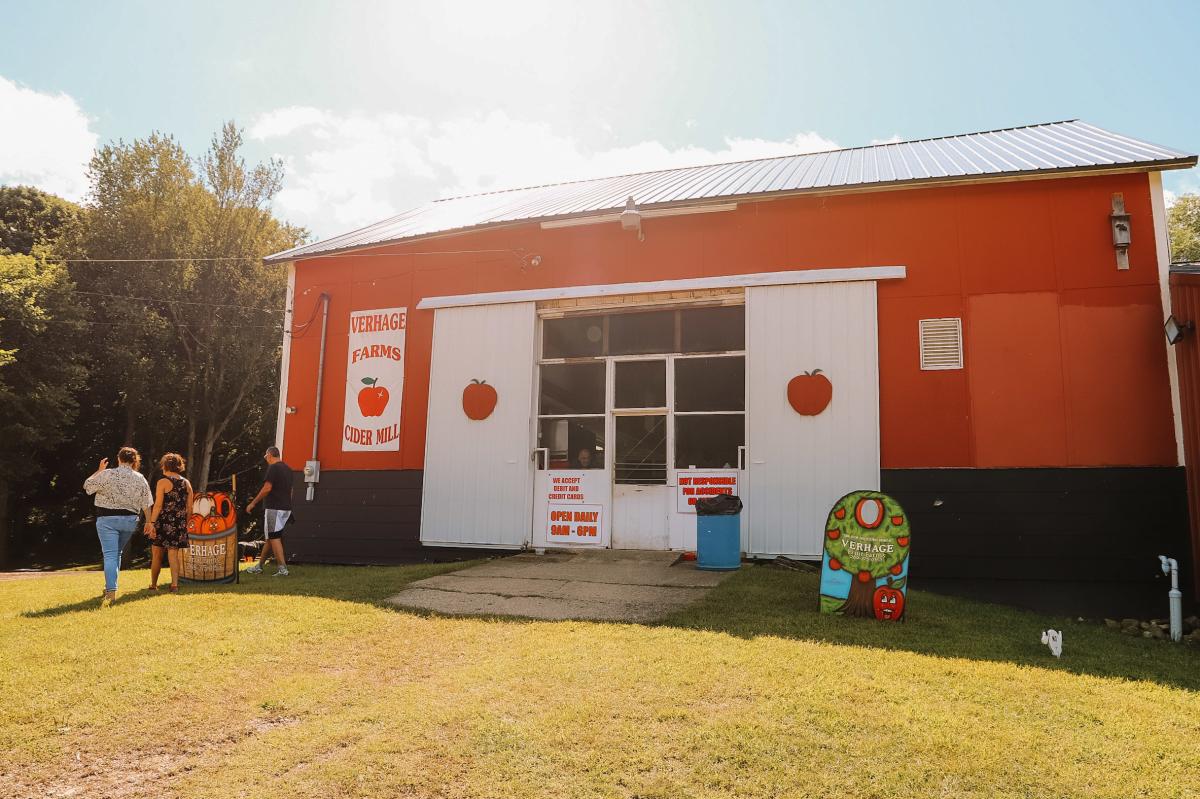 VerHages Fruit Farm and Cider Mill are famous for fall fun beginning in September, and that's also when they are open for weekend activities like their zip line, pony rides, apple picking, hay rides and so much more! You can take a tour on weekdays, where you can see them making homemade unpasteurized cider and donuts! They also make homemade pies, fudge and caramel apples! Outside of the fall season, visitors can enjoy their farm market and bakery to purchase donuts, cinnamon rolls, Danish, gourmet brownies, giant cookies, freshly made bread and so much more. 
Gull Meadow Farms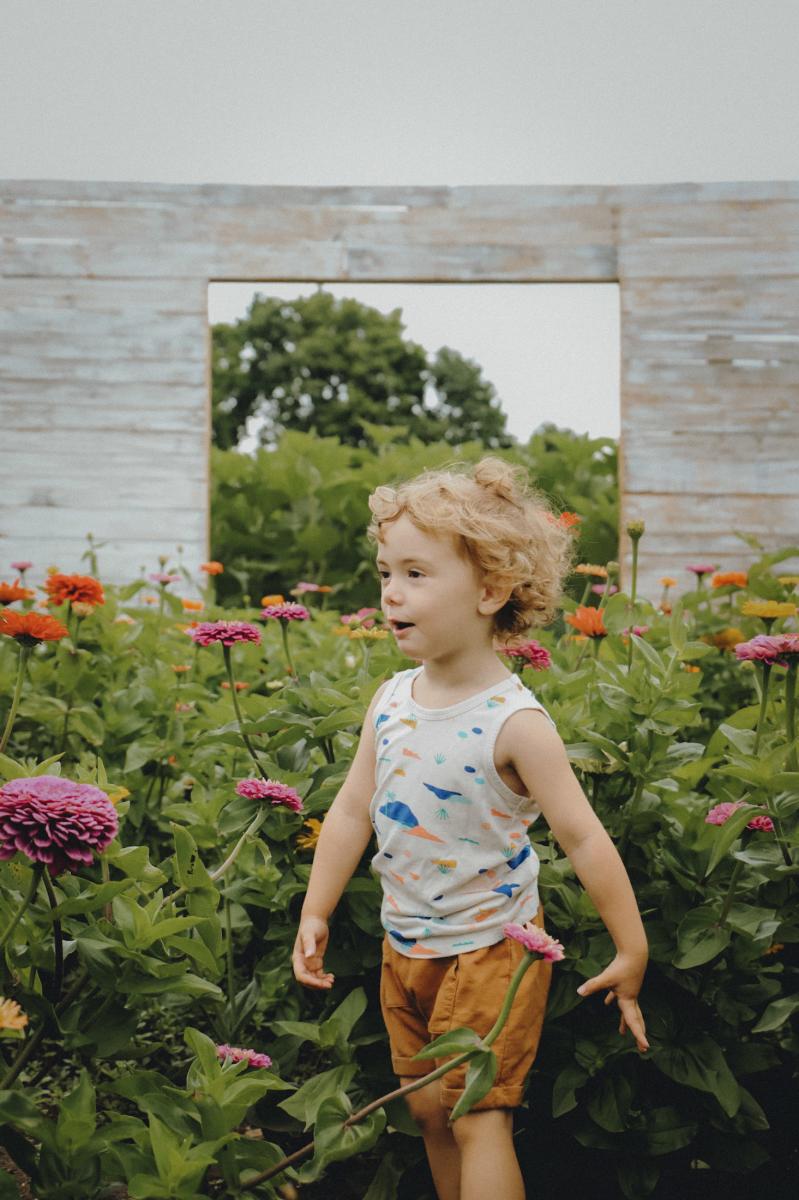 Gull Meadow Farms is Southwest Michigan's fall destination for family fun. So, whether you are stopping by to pick apples in the orchard, pumpkins from the patch, visit the petting farm, or enjoy a day in the farm's fresh air with your friends and family, they have the perfect location to create those lasting memories. Stop by and enjoy delicious donuts, award-winning cider, or some freshly baked goodies from the bakery. In addition to their U-Pick apples and pumpkins, every August you can attend Sunflower Days, an opportunity to walk through their five-acre field of brilliantly colored sunflowers.
Downtown Galesburg
Rock Hound Rock Shop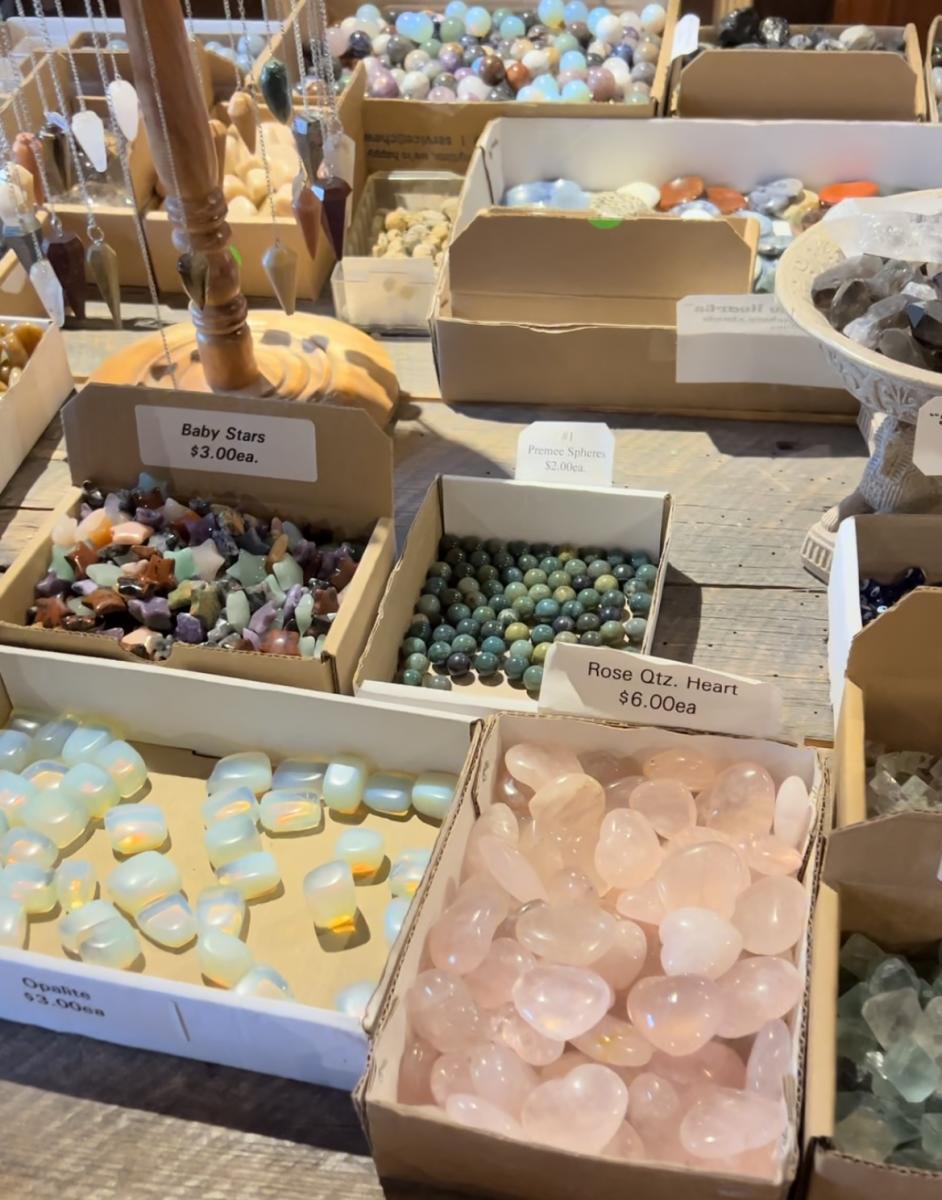 The Rock Hound Rock Shop, located in Downtown Galesburg is Michigan's largest rock shop! Wander from room to room and admire the thousands of rocks and gems they have available for purchase. Take the kids here for a fun mining experience! They frequently host events such as rock festivals, jewelry shows, tarot card reading, etc. 
Gull Lake Distilling Company
Gull Lake Distilling Co. is a locally-sourced craft Distillery, Brewery, and Winery in Downtown Galesburg. Head here for some of the yummiest handcrafted cocktails in the area! They have the perfect outdoor space to come and catch up with friends over drinks and frequently host live music for you to enjoy while you're there. 
 
Valentina's Mexican Grill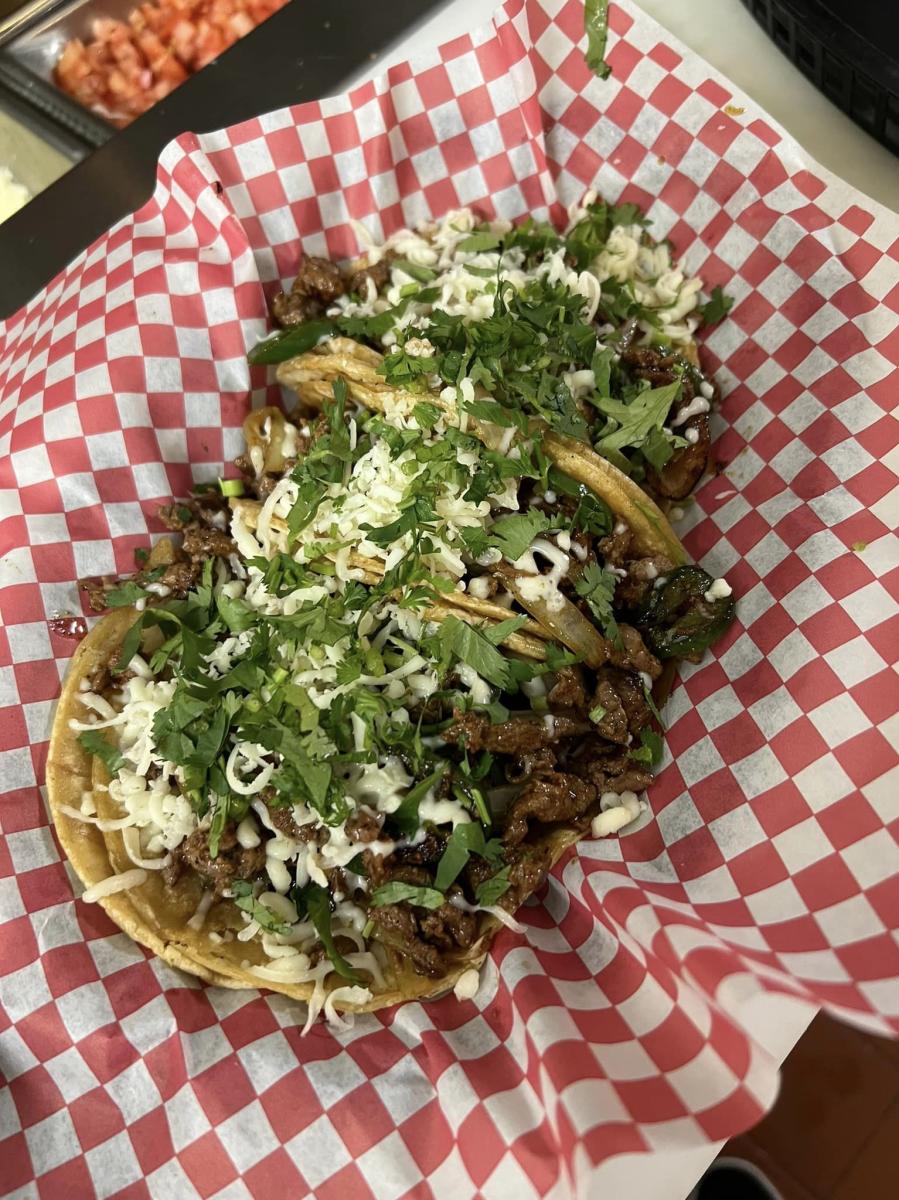 Valentina's Mexican Grill serves up lunch and dinner in Downtown Galesburg six days a week! They have your typical Mexican fare and also offer fun and unique specials like Captain Jack's shrimp guacamole, which comes with chips, cucumber, red peppers, cilantro, guacamole and shrimp. Another popular favorite is their Steak and Shrimp fajitas - served in a fresh and flavorful pineapple! 
Richland
Kayak, Pontoon Boat and E-Bike Rentals at Gull Lake Marine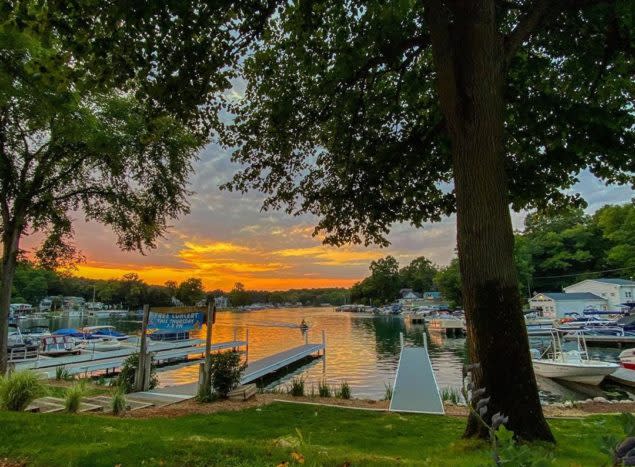 Available seven days a week, rent pontoon boats, Hobie paddle boards and kayaks, tubes, surfboards, wakeboards and even E-Bikes from Gull Lake Marine Bayview! Choose either a four or 8-hour rental, 10:00 am - 7:00 pm. Want to learn to surf? Gull Lake Marine also runs a surf camp! Need to fill up your tank? Their gas dock is available for all boats to fuel up.
The Dock at Bayview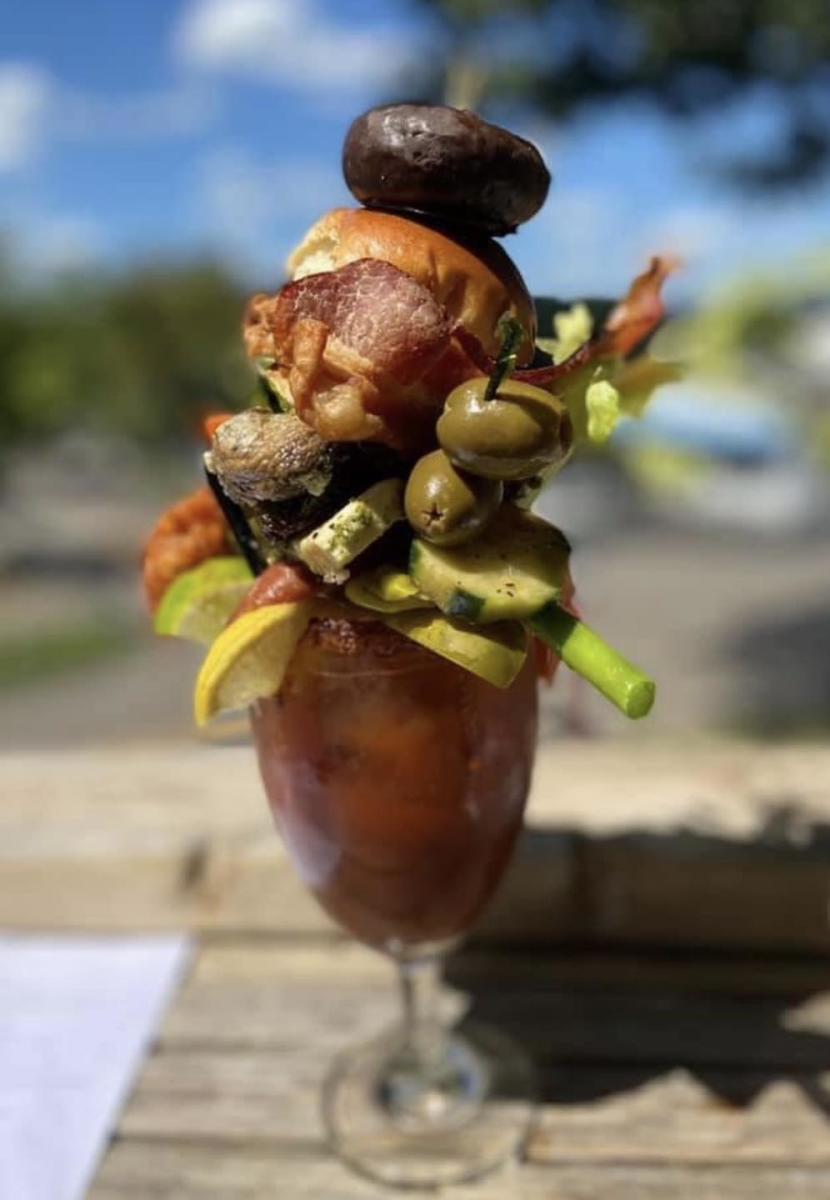 Located just off the bay of Gull Lake and across the street from Gull Lake Marine, The Dock at Bayview offers an atmosphere enjoyable for everyone. In the spring and summer months, enjoy the outside deck that offers sunsets and views of beautiful Gull Lake or in colder months, enjoy dinner next to their cozy fireplace inside. They also have a banquet room that leads into the backyard that offers a tiki hut with a full bar, bonfire pit, patio for outdoor bands, tons of seating, and two horseshoe pits. This space is perfect for reunions, weddings/receptions, graduation parties, birthdays or whatever the gathering may be. This is a casual setting, and they offer a full menu, live entertainment on the weekends, and much more!!  
Gull Lake View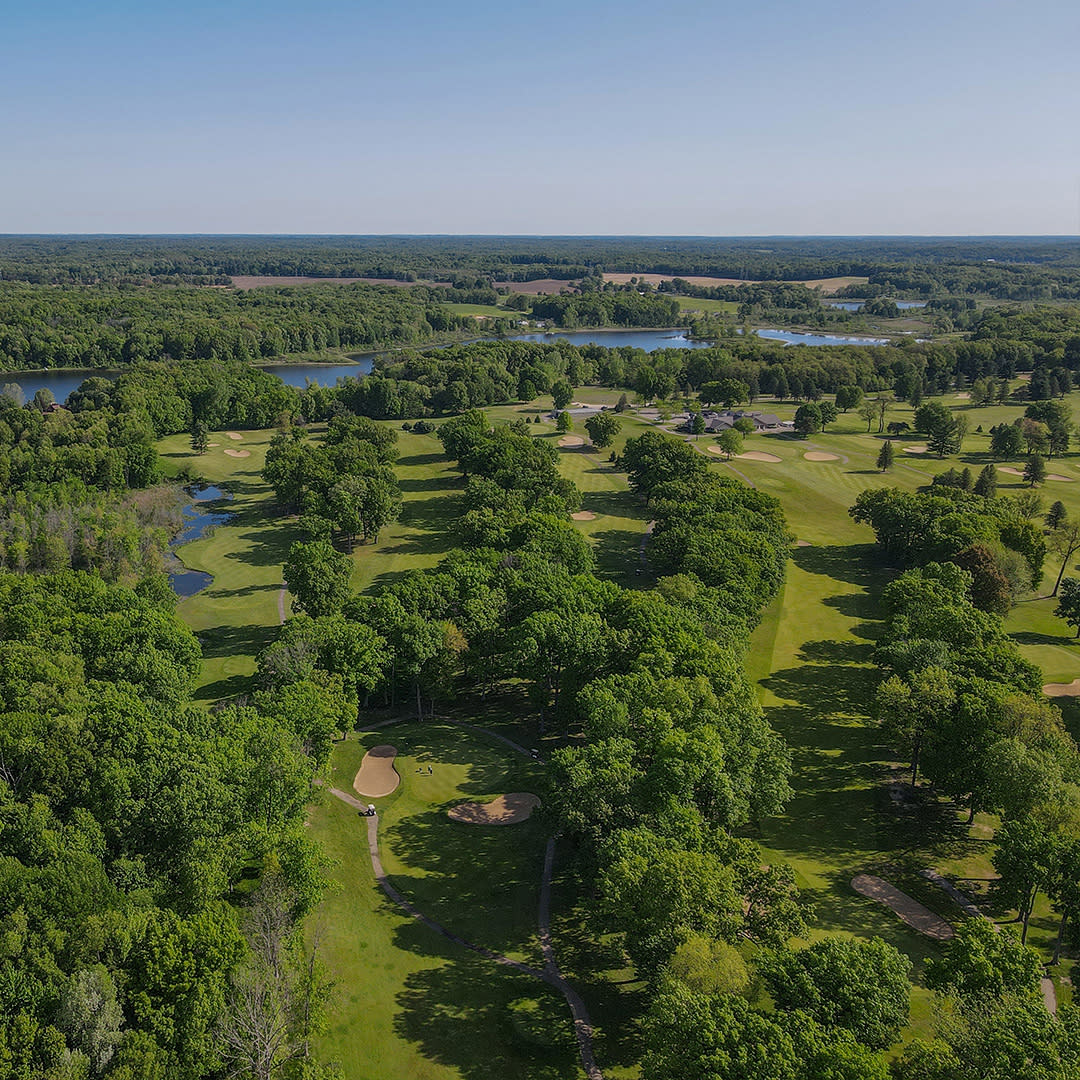 Southwestern Michigan's idyllic lake country is the backdrop for its six championship golf courses, each of which has earned a rating from Golf Digest of 4.5 stars or higher. Designed to balance the unique beauty and terrain challenges inherent in the landscape with pure enjoyment and recreation, all of the world-class courses at Gull Lake View offer a special experience for golfers.

Richland Area Community Trails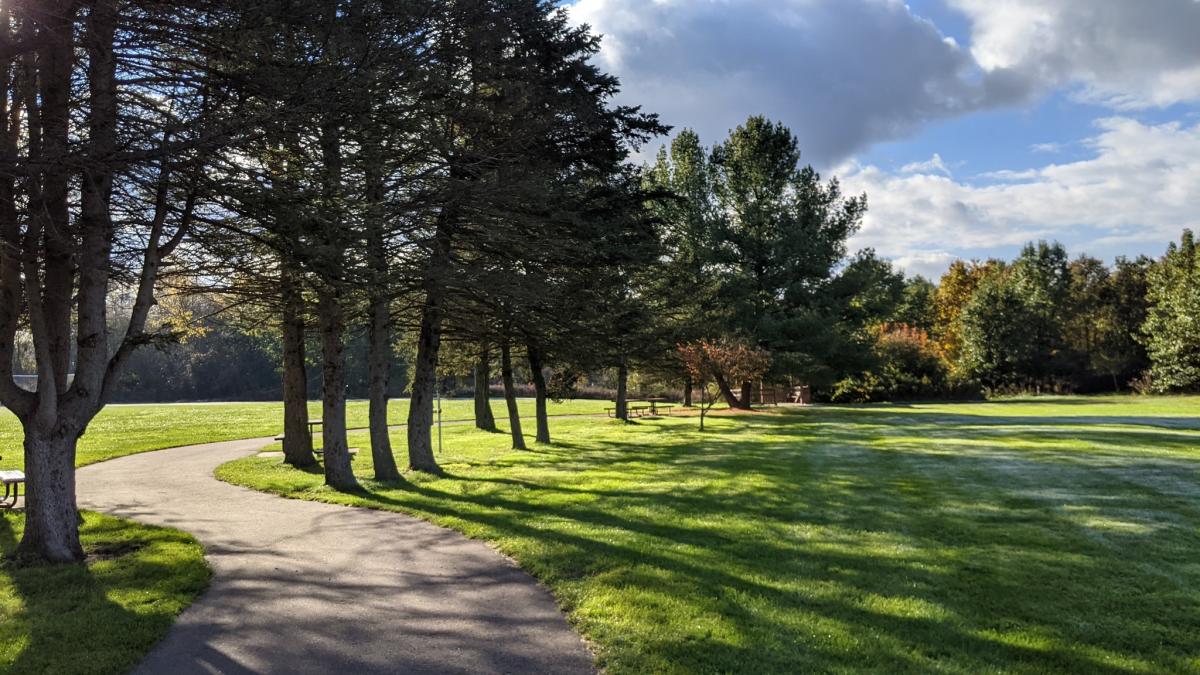 Head to the Richland Area Community Center to walk, run, or hike the Richland Area Community trails! There is a 1/4 mile paved loop, a picnic area, a gazebo and 22 acres of mowed trails through forest and open grassy areas. Enjoy the beauty and wonder of the outdoors!