Ignite your date night in Kalamazoo with these unique experiences! Explore the cosmos at the planetarium, taste local wines, catch a hockey game, take a romantic hot air balloon ride, and more!
Board Games and at One Well Brewing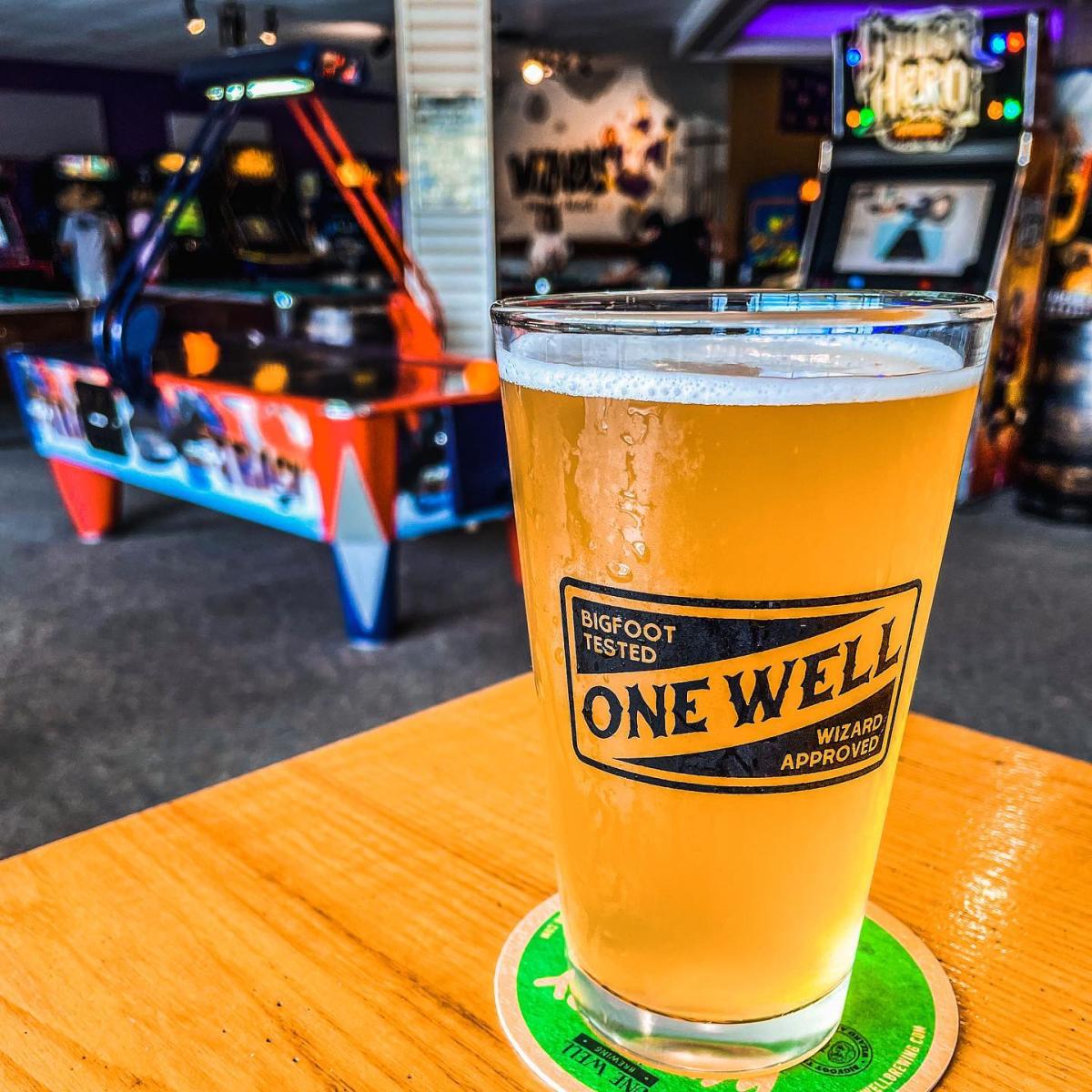 One Well Brewing is an outstanding brewery located in Kalamazoo, Michigan, known for its broad selection of craft beers and inviting atmosphere. Beyond its popular brews, One Well is recognized for combining its love for beer with another enjoyable pastime: board games. Patrons enjoy engaging in various board games while savoring a delightful craft beer, fostering a communal and entertaining experience that sets the brewery apart. 
Board games available range from classics like Chess and Scrabble to newer, more niche titles. With a library of games that cater to a wide audience, patrons can relive childhood memories, engage in strategic competitions, or try their hand at something new and intriguing. This blend of playful rivalry and leisure time complements the laid-back ambiance of the brewpub.
One Well Brewing is renowned for its innovative, expertly-crafted beers, brewed on-site and sourced from local ingredients. Beer enthusiasts can delight in an impressive selection that varies from robust stouts, hoppy IPAs, flavorful sours, and lighter ales. Two of the favorites among locals and visitors alike are the sweet and smooth Sweet Water Street, which features a hint of Donut and Coffee and the popular spicy Jalapeno Blonde named Xalapa.
They continue to charm Kalamazoo with its refreshing take on community engagement and fun, remaining a popular spot in the Michigan beer scene. Their excellent brews combined with an extensive range of board games offer a unique socializing platform that delivers a casual, enjoyable, and laid-back vibe, leaving visitors with lasting memories.
Attending a Live Improv Show at Crawlspace Comedy Theatre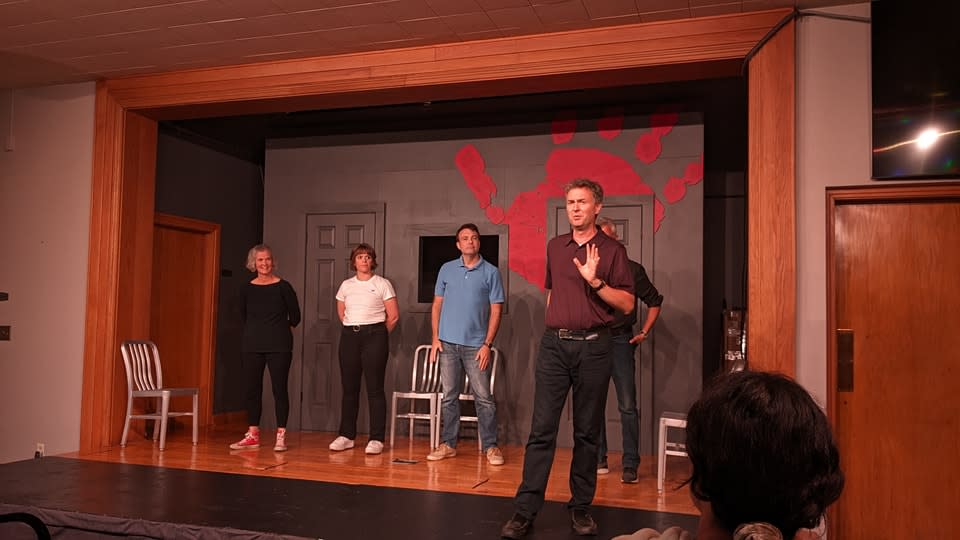 Comedy and live improv shows with Crawlspace Comedy Theatre are perfect choices for a memorable and exciting date night in Kalamazoo, Michigan. Whether you're a local or a visitor in town, these shows provide a vibrant and interactive form of entertainment that can create a genuinely fun and engaging experience for both of you.
Crawlspace Comedy Theatre is renowned for its unique comedy style that is not only hilarious but also deeply engaging. What sets them apart is their incredible knack for spontaneity and originality. Their comedy routines often blend sharp wit, keen observation, and the theatre's flair for creating relatable content. As they say, laughter is the ultimate ice-breaker, so what better way to have an amazing date night than attending one of their performances?
A standout highlight of their repertoire is their live improv shows. They often host incredibly talented improv troupes, known for their fast-paced, funny, and unexpected comedic performances. If you or your date are fans of 'Whose Line Is It Anyway', you will love these live shows! The great thing about improv is that no two shows are ever the same, providing a fresh and exciting experience each time you visit.
Go Wine Tasting at Lawton Ridge Winery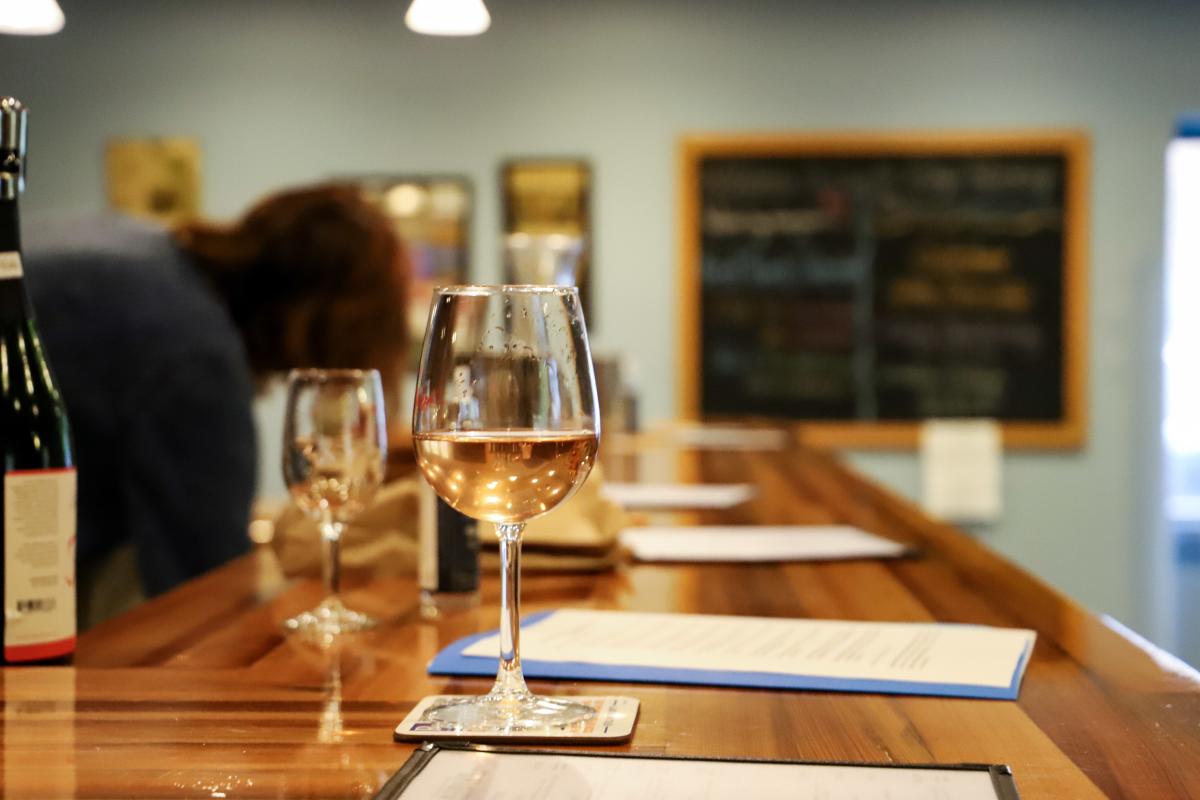 Wine tasting at Lawton Ridge Winery in Kalamazoo, Michigan makes for a memorable date night filled with romance, elegance, and delightful flavors. Located in the heart of Southwest Michigan's wine country, Lawton Ridge Winery provides a picturesque setting to sip and savor world-class wines.
Upon your arrival at this hidden gem, you are greeted with a friendly, warm, and casual atmosphere that immediately makes you feel at home. For couples who are new to wine tasting, the staff offers a patient, engaging, and informative experience that can easily turn a beginner into a wine enthusiast.
One of the notable aspects of Lawton Ridge Winery is its wide selection of locally-produced wines. The collection includes everything from vibrant whites, to bold reds and unique blends. You and your date can embark on a fascinating tasting journey where you sample their estate-grown and award-winning wines. It is always exciting to try the wine maker's favorite selection and share a toast to the evening.
Go Out For Brunch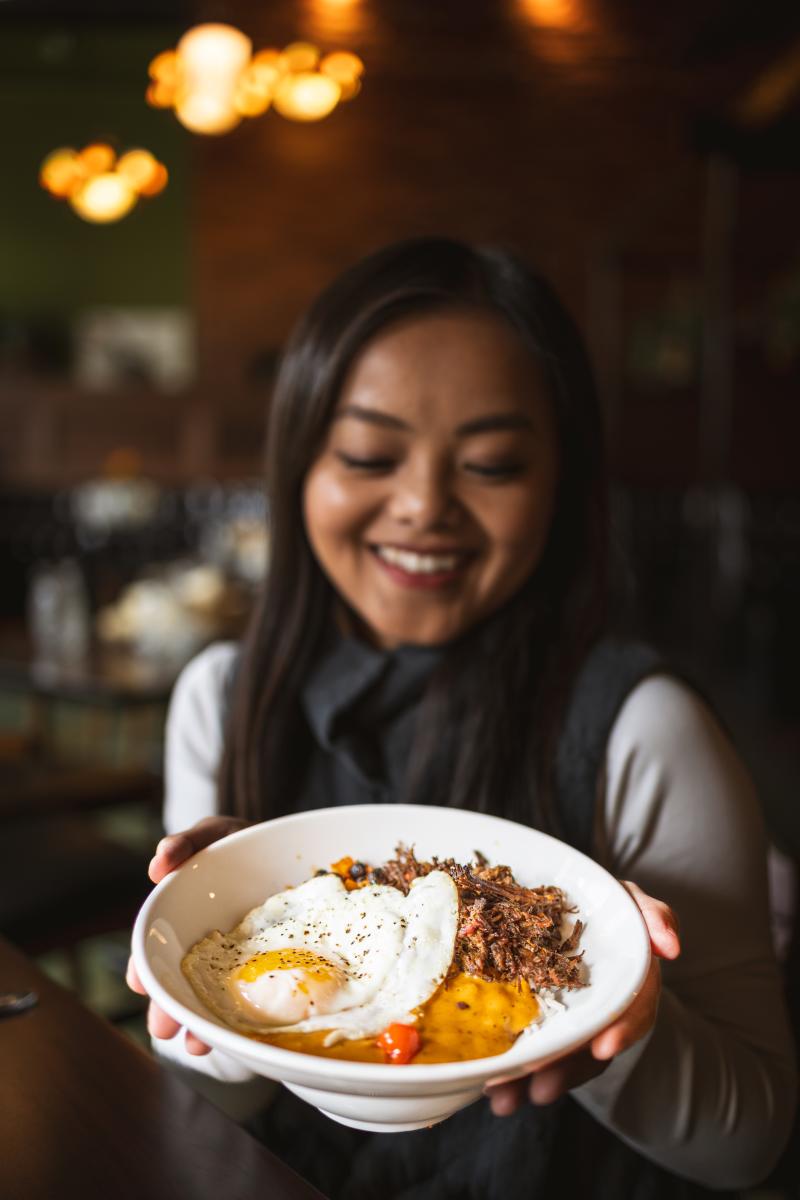 Whether you are planning for a lazy Sunday outing or looking for an adventurous outing with friends or a romantic rendezvous with your partner, JungleBird and 600 Kitchen & Bar in Kalamazoo offer unique dining experiences, especially for brunch lovers.

1. JungleBird: This exotic restaurant in Kalamazoo features a tropical-themed atmosphere that brings in a touch of the islands to Michigan. It offers a menu filled with unique brunch items that change regularly, ensuring there's always something new to try. This is a perfect spot for food lovers who enjoy tropical flavors with a hint of American taste. The aesthetic is unique and makes for a great date spot. From fruity drinks to warm pastries, you will enjoy their diverse range of dishes served in a whimsical atmosphere. JungleBird's Sunday brunch is highly popular among locals.

2. 600 Kitchen & Bar: Situated in a restored factory, 600 Kitchen & Bar offers an ambiance with a combination of industrial charm and contemporary comfort. The brunch menu here is inventive, and satisfying, and incorporates locally sourced ingredients. Enjoy items like the Belgian waffle, classic egg benedict, and smoked salmon bagel, or indulge in the unique offering of Kalamazoo stout chocolate cake. Its exceptional ambiance combined with tasty food can add up to a delightful brunch date experience. Their friendly staff, craft cocktails, and unique entrees are perfect for a memorable brunch date.

Both JungleBird and 600 Kitchen & Bar ensure not just a meal but an experience for their guests. They promise excellent service, innovative menus, and enjoyable atmospheres, making them perfect places for brunch dates in Kalamazoo. Don't forget to check their opening hours as they might vary, especially on holidays or special occasions.
Relax at the Zen Dens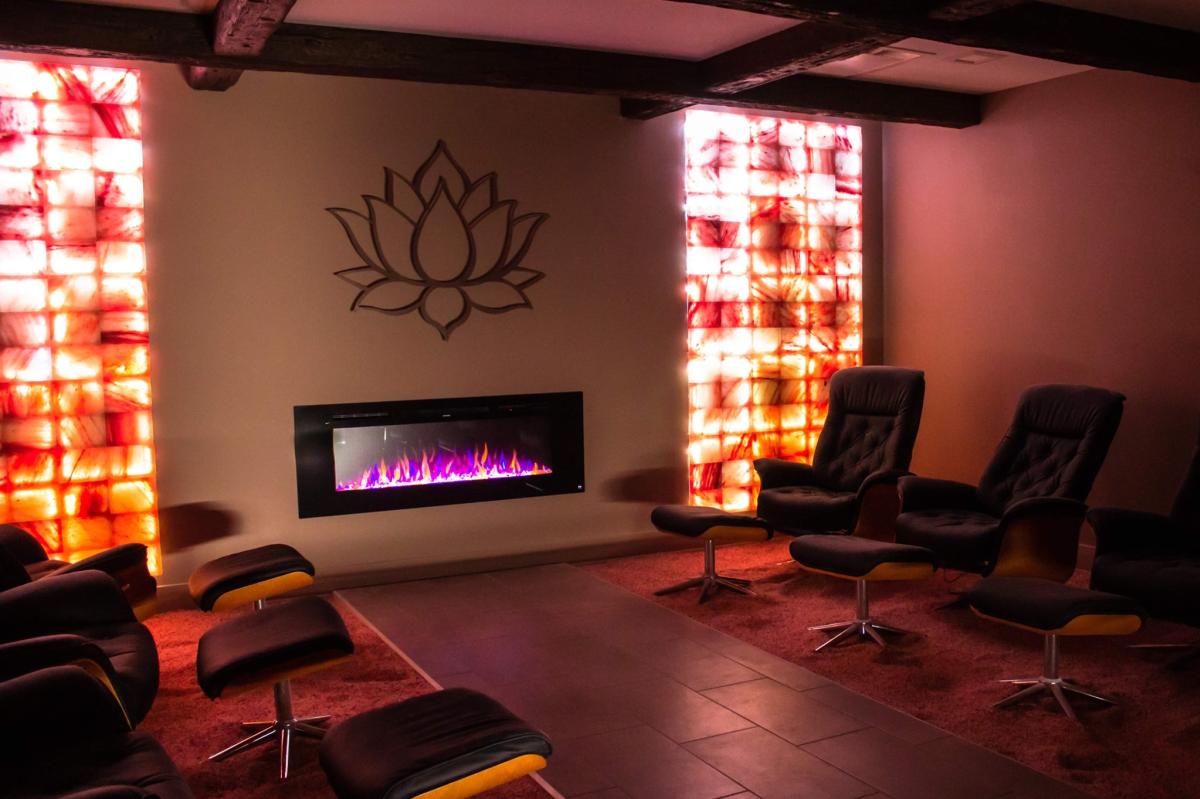 The Zen Dens in Kalamazoo, Michigan, is an extraordinary location to spend a calming date, providing a unique combination of relaxation and health-focused experiences. It's not your typical date destination, however, for couples seeking tranquility, this holistic health center is perfect.
Upon entering the Zen Dens, you and your date will be warmly welcomed into an oasis of calm, instantly allowing the stresses of everyday life to fall away. The interior's serene aesthetic is both pleasing to the eye and comforting to the spirit.
To fully unwind, take advantage of the center's therapeutic services such as the float tanks, LED light therapy and the salt cave. All of these activities provide health benefits such as healthier skin, sounder sleep, assisting with joint pain and improving muscle recovery. 
Furthermore, Zen Dens occasionally hosts various workshops and classes like energy healing or intuitive development. Participating in these activities is not only enlightening but could also add a touch of novelty and excitement to your date.
Whether you're a wellness enthusiast, need a day of rejuvenation, or simply looking to break away from typical movie-and-dinner dates, the Zen Dens provides an experience that transcends conventional boundaries, allowing you and your date to emerge with refreshed spirits and stronger connections. The harmonious mix of physical well-being and emotional bonding ensures an unforgettable and tranquil date in Kalamazoo, Michigan.
Go to a Kalamazoo Wings Hockey Game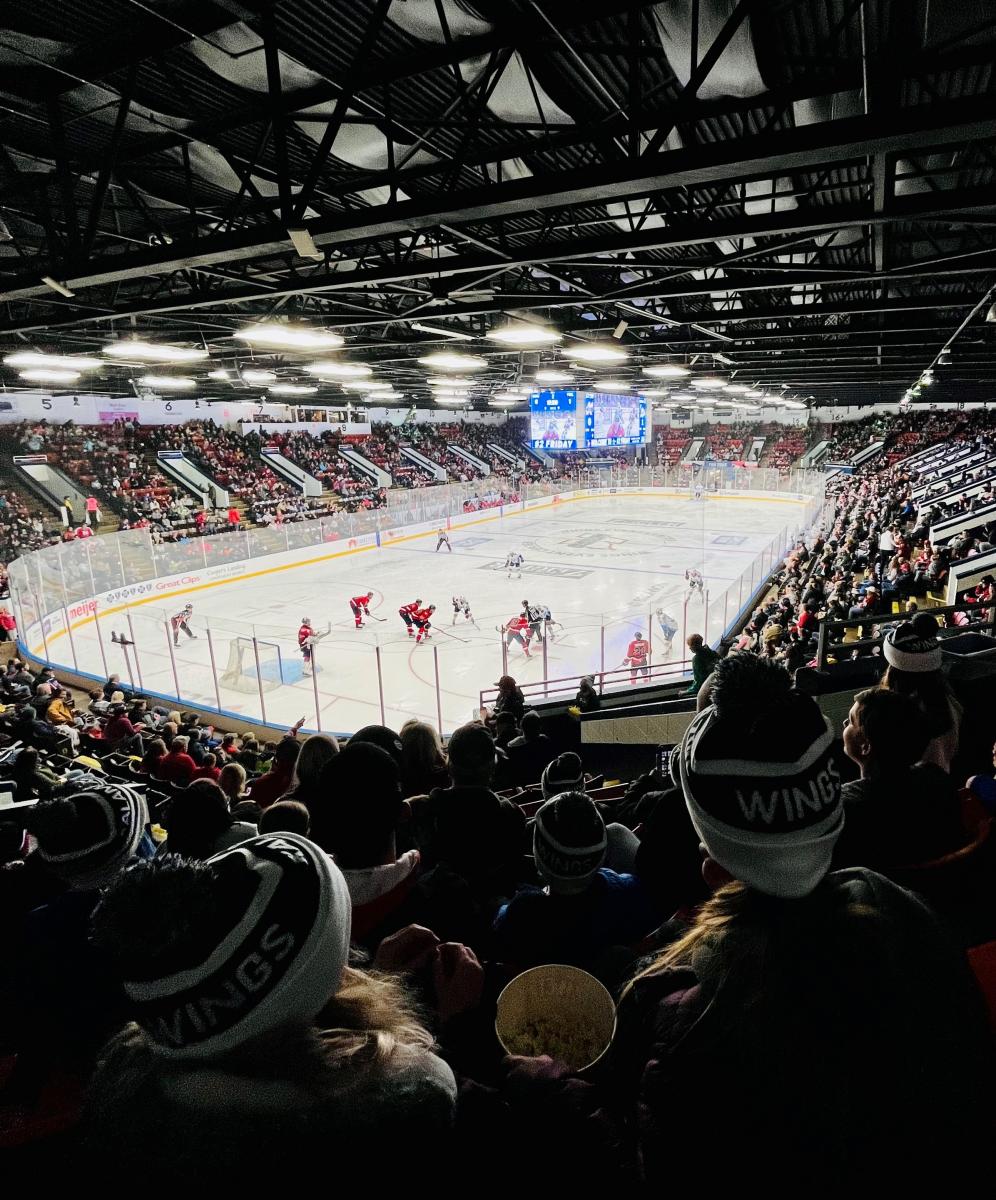 In Kalamazoo, it's not about your standard movie-and-dinner combo, there are tons of creative activities that will guarantee an unforgettable time.
One such fun and interactive option is attending a Kalamazoo Wings Hockey game. If you both are fans of the sport or simply enjoy watching live sports games, this could be a fantastic idea. There's something about cheering on your favorite team, indulging in some concession stand snacks, and the exhilarating atmosphere that brings a new dynamic to your date. Plus, hockey games always offer room for conversation during intermissions and breaks.
Attend a Kalamazoo Symphony Orchestra Performance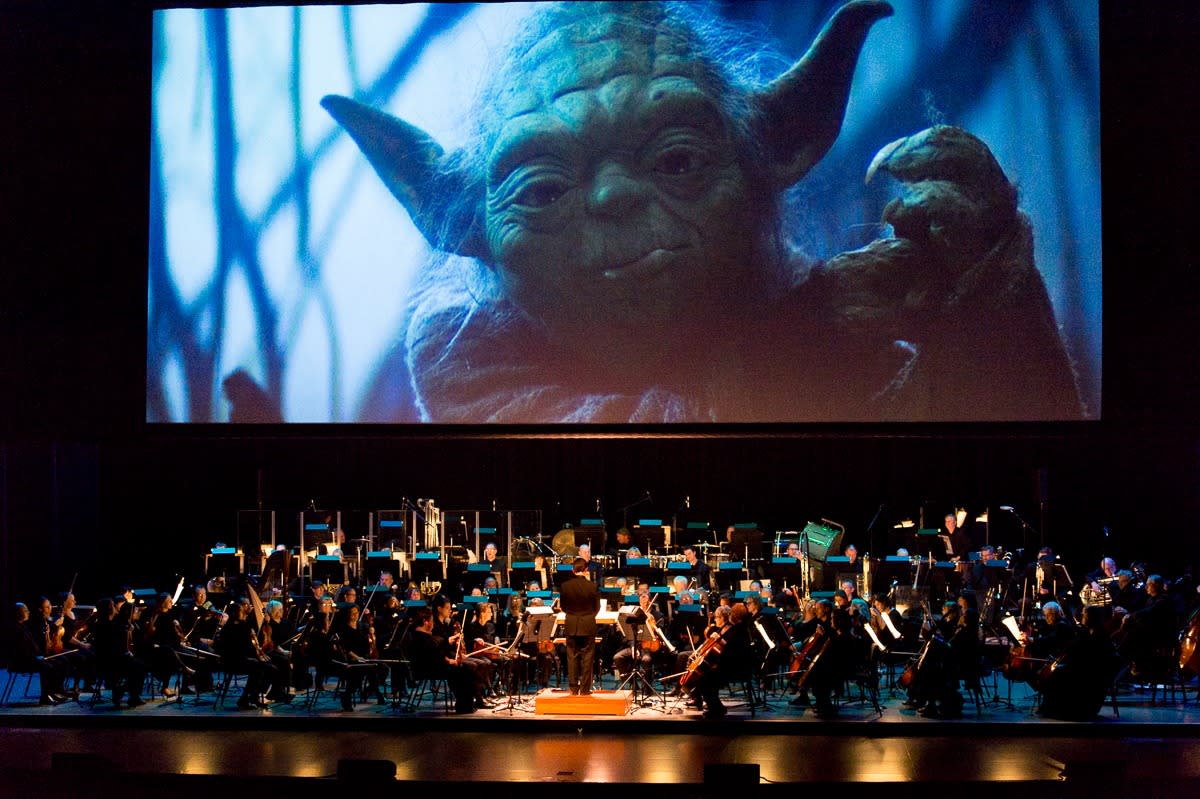 Looking to inject some novelty and excitement into your date night? Attending a performance by the Kalamazoo Symphony Orchestra in Kalamazoo, Michigan could be a unique, cultured, and engaging way to spend the evening.
The first aspect to note about a symphony orchestra experience is that it isn't your average entertainment - it's a chance to step away from the mundane, into a world of majestic music and orchestration. Imagine you and your partner, sitting together in a grand auditorium, lights dimmed, the stage adorned with numerous instruments gleaming under the stage light. It's the kind of intimate, elegant setting that brings people together in a special way.
From the opening chords of the orchestra warming up, to the resounding grandeur of the performance, the music can act as a stirring backdrop to your romantic night out. You will experience a gamut of emotions from the soaring crescendos, intricate melodies, and passionate performances of professional musicians.
Furthermore, it isn't just the auditory experience that sets this kind of date apart. In the intermissions, there's plenty of opportunity to stroll the beautiful venues where the Kalamazoo Symphony Orchestra typically performs, often historical buildings filled with local culture.
If you choose, you can also arrive early or leave late to dine at some of the city's best restaurants. There's an abundance of delectable eateries, ranging from charming and intimate bistros to fine dining experiences. It's a wonderful way to either begin or end your date.
A concert from the Kalamazoo Symphony Orchestra is more than just an evening's entertainment. It's an immersive and truly unique experience that gives the mundane 'dinner and a movie' concept a run for its money.
Book a Hot Air Balloon Ride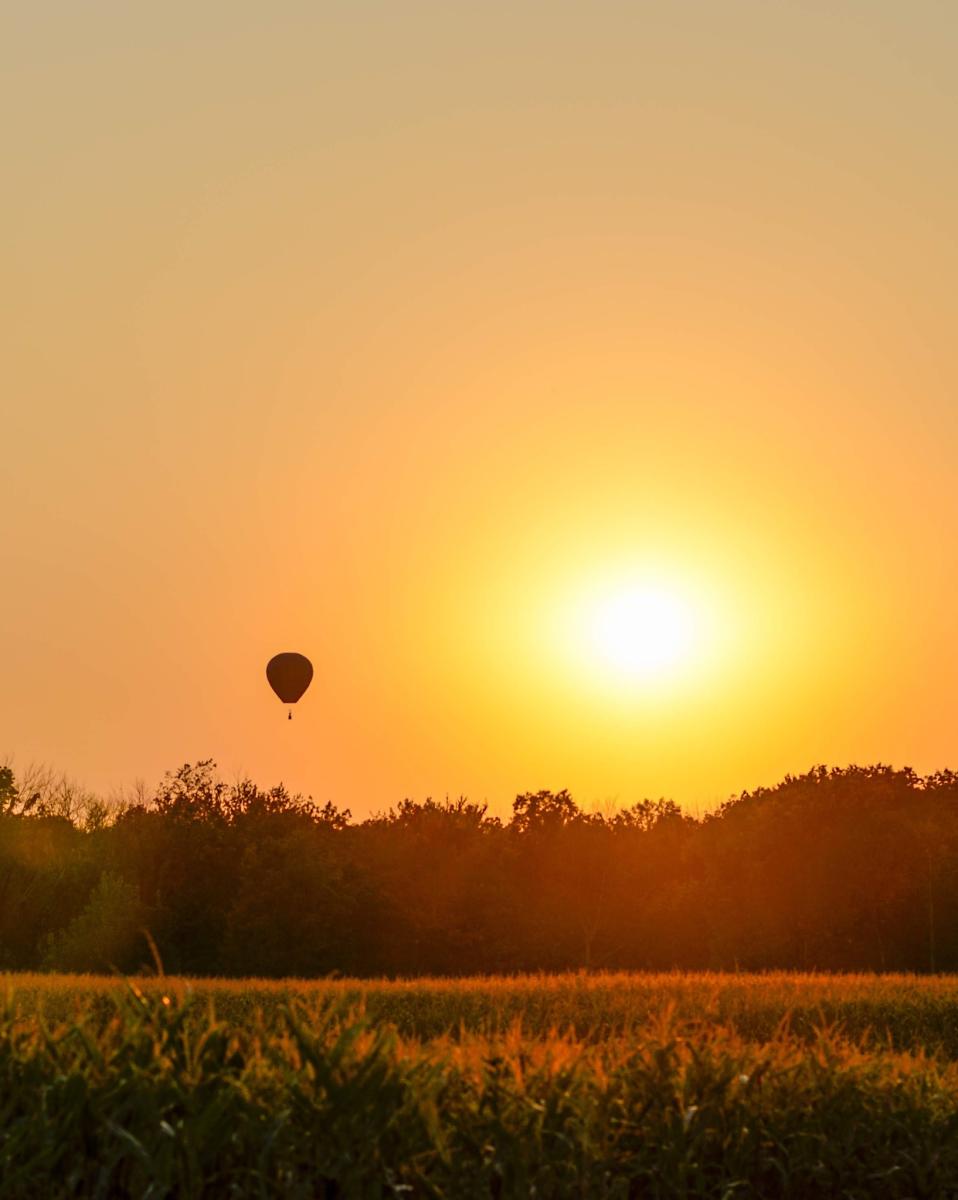 Looking for an unforgettable date experience in Kalamazoo, Michigan? The Michigan Balloon Corporation offers an unparalleled romantic escapade that couples can't resist - a captivating hot air balloon ride across the sky.
Beginning at dawn or dusk, when the winds are the calmest, the adventure sets off with a striking ascension that opens a breathtaking panorama of the region. Riding in a brightly colored, state-of-the-art balloon basket, couples get a bird's eye view of Kalamazoo's picturesque landscape, that might just redefine your date idea.
During this 1-hour journey, floating serenely above the city, you'll observe stunning views of lush forests, tranquil lakes, farmlands, and small townships from a unique perspective. If you time it right, a golden sunset or an awe-inspiring sunrise will leave you speechless, making your date incredibly romantic. Also, every flight ends with a traditional champagne toast, which lends an extra touch of elegance to the experience.
With safety as their number one priority, Michigan Balloon Corporation is piloted by experienced pilots and serviced by a highly professional ground crew. Moreover, this family-owned and operated business treats their guests like family, creating a welcoming and relaxed atmosphere.
Don't worry if you are not a morning person; Michigan Balloon Corporation offers a unique moonlight hot air balloon ride for couples who love the magic of night skies. Illuminated by the moon and stars, these nocturnal escapades make for another romantic, mesmerizing spectacle.
Remember, every flight is different with changing wind directions and speed. Hence, you will not get bored even if you choose to revisit. Furthermore, each season reveals different scenic beauty from high up, which gives another reason to go for more than just one ride.
Michigan Balloon Corporation offers gift certificates as well, in case you'd like to give this unforgettable experience as a present to a couple.
Thus, whether you are celebrating an anniversary, proposing, or simply wishing to share a romantic journey with your special someone, hot air balloon rides with the Michigan Balloon Corporation stand as an innovative, remarkable, and unmatched date idea in Kalamazoo, Michigan. Get ready to take your love to new heights and create memories that will last a lifetime!
Go Out For Dessert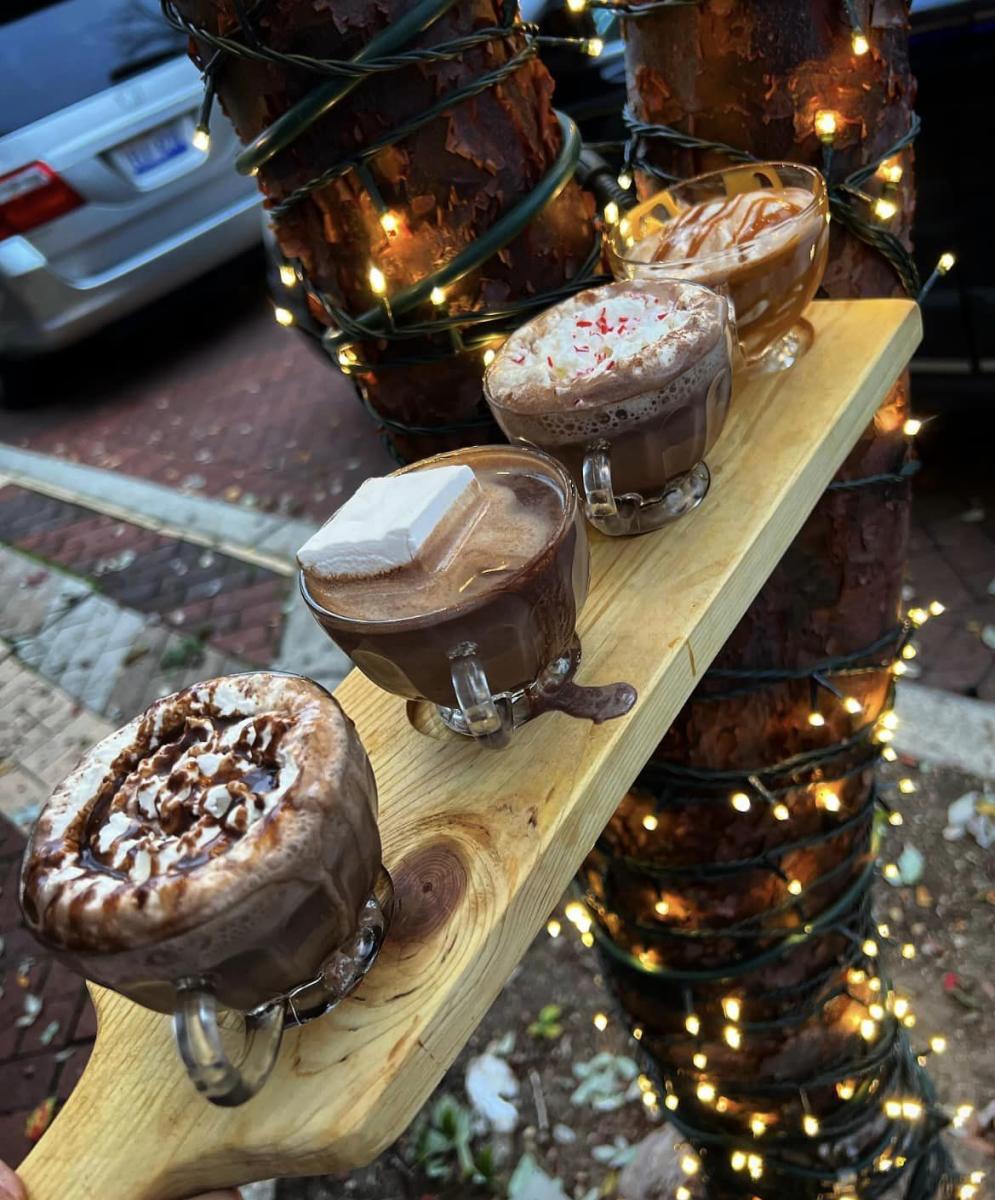 1) Cherri's Chocol'art: Cherri's Chocol'art is a renowned chocolate boutique located in Kalamazoo, Michigan. The owner, Cherri Emery, is a chocolate artist who creates delicate and detailed sculptures and unique chocolate assortments that are edible works of art. Every item is made by hand using high-quality Belgian chocolate. This gourmet shop provides an array of choices, from assorted chocolates to custom wedding and party favors. It is the ideal destination for those who appreciate the craftsmanship and artistry in chocolates.
2) Chocolatea: Nestled in Portage, Michigan, Chocolatea is an excellent destination for all the tea and chocolate lovers out there. It's a tea room offering a plethora of world-class teas sourced from around the world and freshly brewed for the best taste. To add to their unique offering, Chocolatea serves a variety of gourmet chocolates, truffles, and homemade gelato, thus, offering a remarkable tea-chocolate experience.
3) Confections with Convictions: Confections with Convictions is more than just a chocolate shop located in Kalamazoo, Michigan. It is known for making delectable hand-crafted chocolates using organic, fair-trade cacao. What's special about this place is that they employ and mentor young adults who've had run-ins with the court system. Through the art of chocolate making, they are teaching these individuals skills, discipline, and a chance to turn their lives around. Their exceptional products range from truffles to caramels to chocolate-dipped fruits.
4) Sweetwaters Donut Mill: Since 1983, Sweetwaters Donut Mill in Kalamazoo has been a favorite destination for doughnut enthusiasts. This family-owned business is loved for its enormous variety of fresh, delectable donuts. They serve an assortment of classic, premium, and gourmet donuts, making it an absolute haven for doughnut lovers. Available 24/7, the shop's specialties include creations like the Cherry Fritter and Peanut Butter Cream.
Catch a Planetarium Show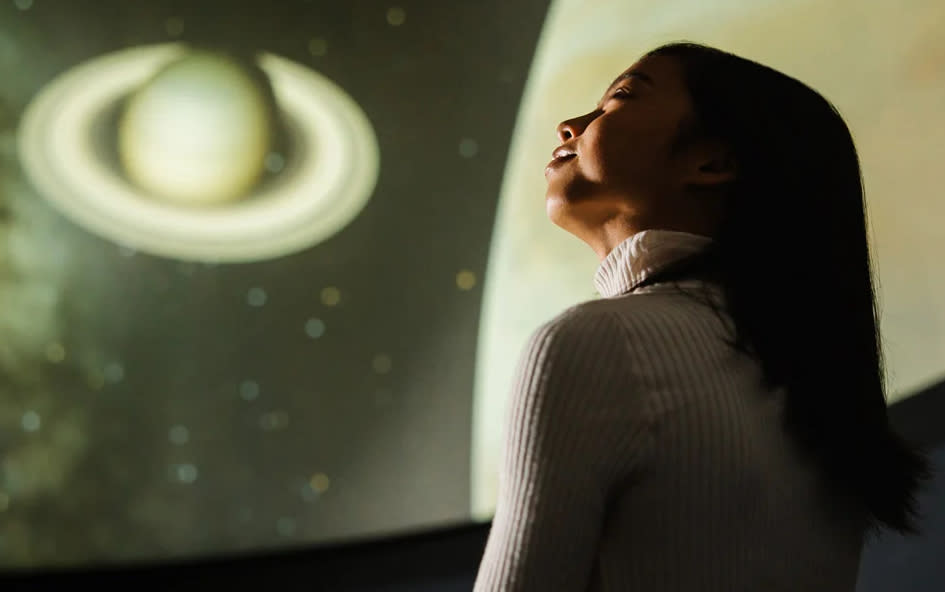 For those who share an affinity for the stars, galaxies, and the wonders of the universe, a visit to the planetarium at the Kalamazoo Valley Museum could be a magical and unique date idea. This educational yet awe-inspiring trip not only opens up a conversation but allows for a shared experience that isn't your typical dinner or movie date.
Located in downtown Kalamazoo, Michigan, this planetarium hosts several engaging shows with its 109-seat, digitally advanced space. The fantastic visual presentation on its 50-foot dome takes visitors on an extraordinary journey through our universe, traveling through galaxies, visiting different planets, exploring black holes, and even unraveling the mysteries of the constellations.
Stargazing indoors could spark romantic feelings as it's an intimate and dimly lit setting where you can hold hands or snuggle close while the universe unfolds before your eyes. Shows are rotated throughout the year, making every visit to the planetarium a new experience. You may explore our Solar System in one visit and dive deep into the heart of a supernova in the next! The planetarium also plays "just for fun" shows such as Led Zeppelin or Pink Floyd's Dark Side of the Moon, as well as festive seasonal shows like Let it Snow, a magical show with traditional holiday music. 
After the show, the museum itself has three floors of interactive exhibits that range from science, and history, to cultural subjects, which provides the opportunity to keep the conversation flowing and allow you to learn more about each other's interests. There are plenty of spaces in the museum to chat, reflect on what you've seen, or simply appreciate each other's company.
In addition to the immersive planetarium show and museum exploration, the location in downtown Kalamazoo offers plenty of opportunities to make your date complete with local dining spots, scenic walks, or local music performances.
Ultimately, a visit to the Kalamazoo Valley Museum planetarium offers not only a unique dating experience but also a learning journey about the universe that you both can remember fondly and talk about in the years to come.
Whether you're a local resident looking to switch up your typical date night routine, or a first-time visitor seeking exciting experiences, Kalamazoo offers a variety of options for a memorable evening (or afternoon!) out.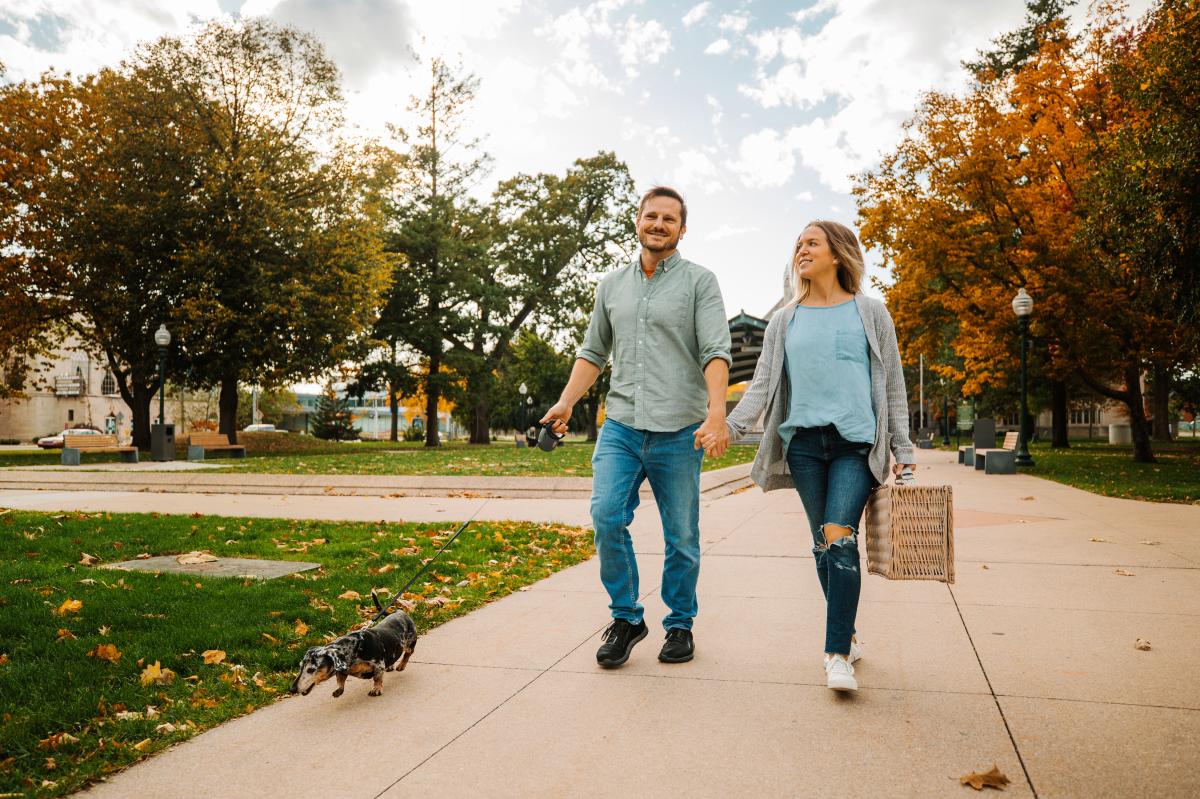 In addition to your date night escapades, explore the shops in our downtown mall, venture out to one of the charming pubs in the county's outskirts, or attend one of our exciting local events.
When it's time to rest your head, choose from the abundance of accommodations in the area. Take advantage of our hotel deals and packages designed for various types of stays. Don't delay planning your trip to Kalamazoo to indulge in the diverse array of experiences the city has to offer!