If hunting for vintage treasures and thrifting local gems is your jam, Kalamazoo is the perfect destination to find carefully curated, unique and rare finds from times gone by. We reached out to our friends at Vintage in the Zoo for their expertise on vintage and thrift shopping in Kalamazoo County, so read on to learn more!
From our humble beginnings in 2017 with 18 authentic vintage vendors to now throwing monthly, single-day, outdoor, true vintage & handmade market events in the middle of Downtown Kalamazoo that features 70+ vendors - our family owned a run business, Vintage in the Zoo Events, has GROWN!
[caption id="attachment_23161" align="alignnone" ]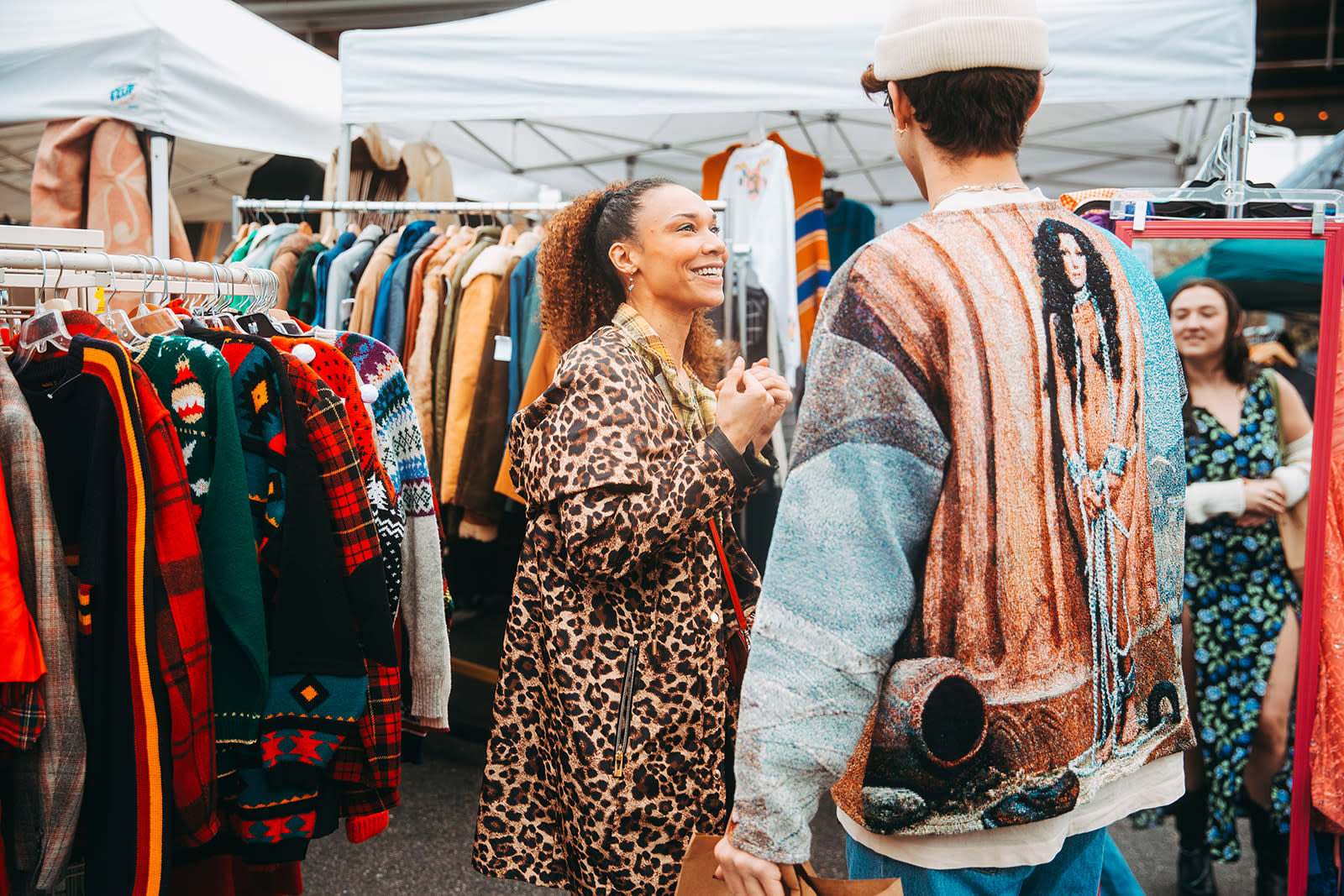 Photo Credit: Walker Leigh Chrisman[/caption]
We bring together an eclectic local scene at each event, offering vending opportunities to new and unique small businesses & entrepreneurs while also offering event guests' the opportunity to shop, enjoy a beverage in the Downtown Kalamazoo Central Commons Refreshment Area, and vibe out to the live Vinyl sounds of WIDR FM's DJ Dan Steely- all Summer long.
[caption id="attachment_23162" align="alignnone" ]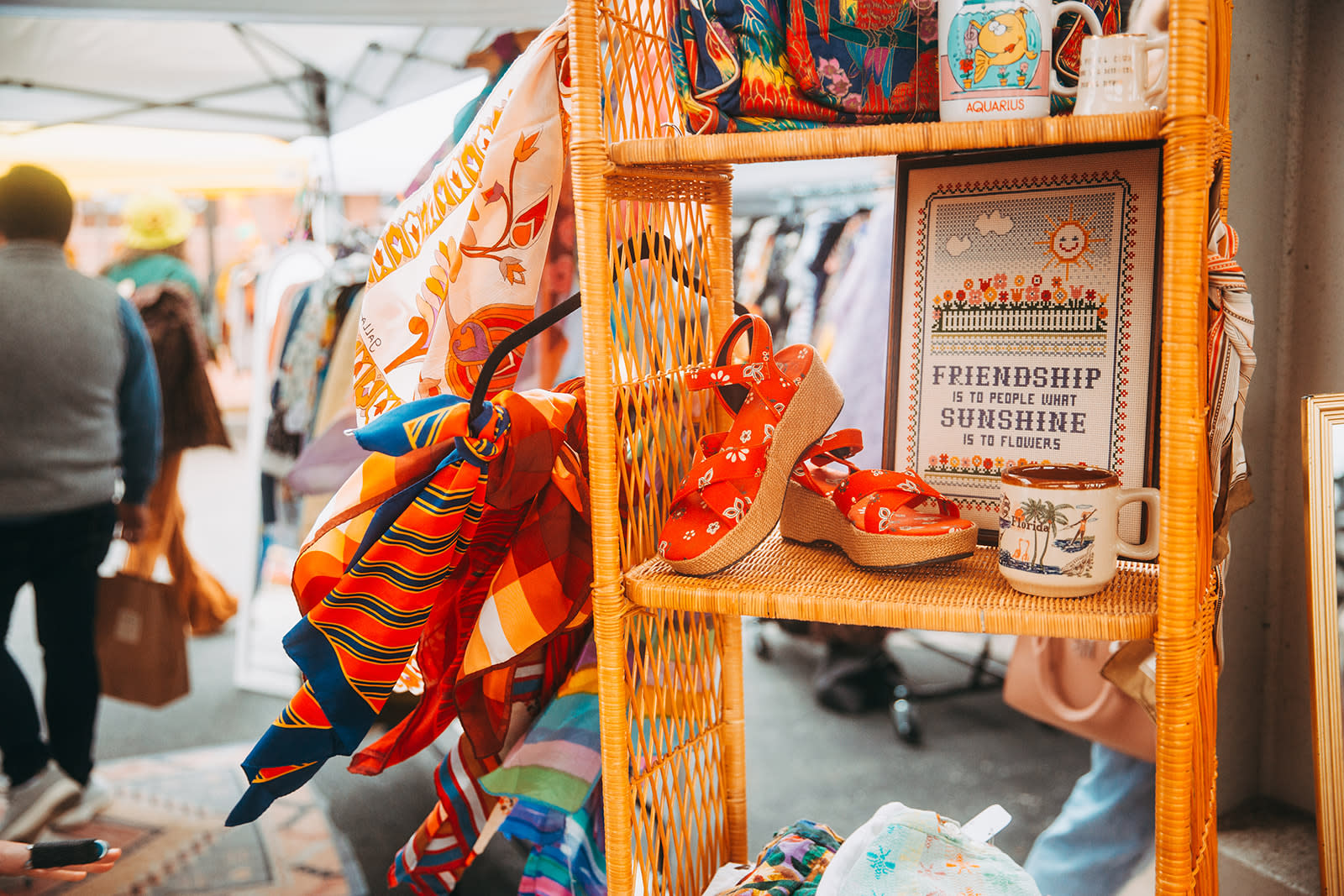 Photo Credit: Walker Leigh Chrisman[/caption]
We are proud to create a regional shopping atmosphere like no other for our sixth season. We remain incredibly thankful for this community, our vendors, staff, and the fantastic local and out-of-town guests who gather here to SUPPORT SMALL!
[caption id="attachment_23163" align="alignnone" ]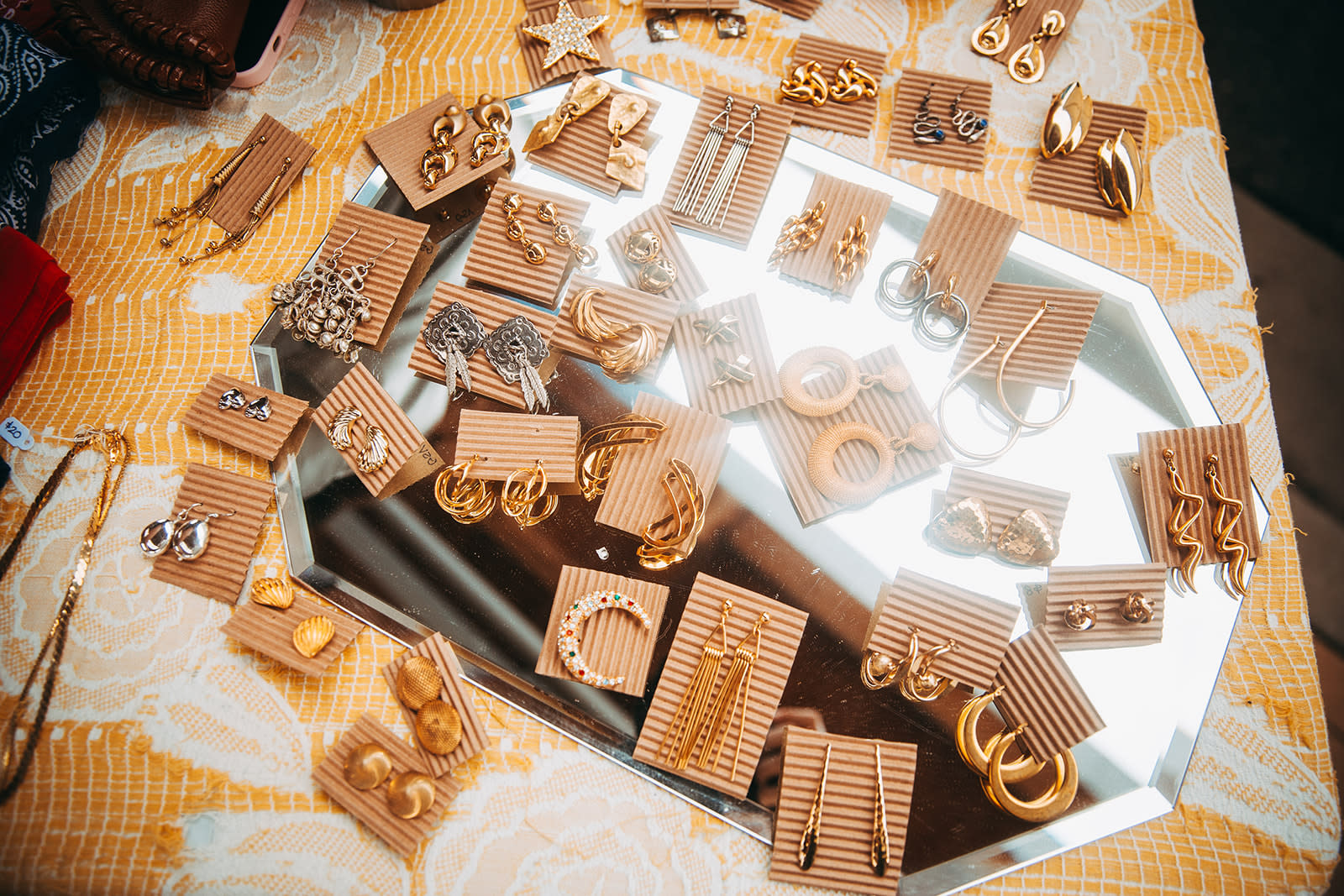 Photo Credit: Walker Leigh Chrisman[/caption]
We hope you will join our vendor pals and us every 2nd Saturday, May October, at and on the North Kalamazoo Walking Mall from 12-7 pm for Vintage in the Zoo Presents Mallmart + Zoo Flea. This juried outdoor market event will feature two (2) market concepts running in tandem: "Mallmart" with vendors offering true vintage clothing, furniture, housewares, antiques/collectibles, and "Zoo Flea," offering innovative and independent handmade creators, designers, and dreamers.
[caption id="attachment_23164" align="alignnone" ]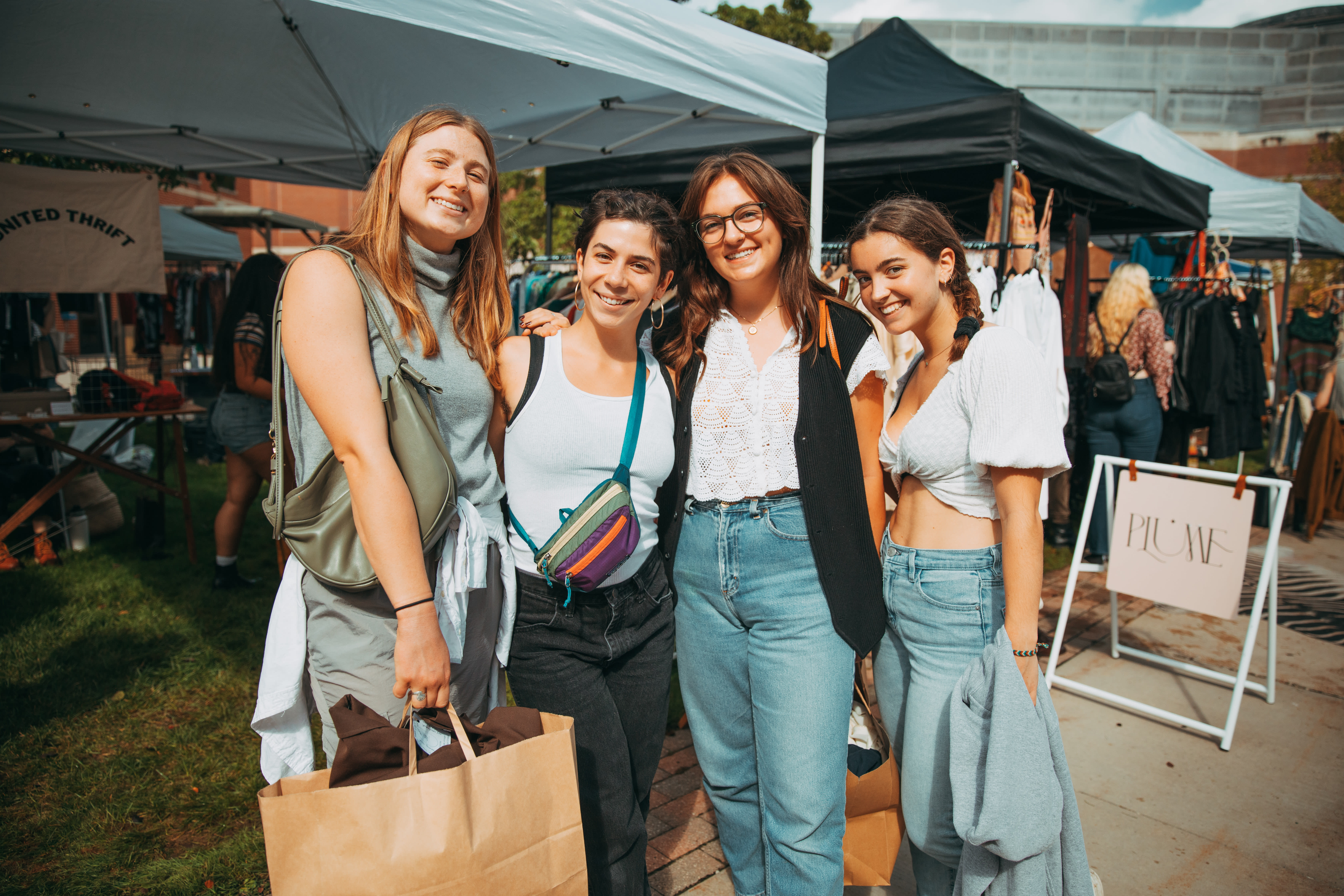 Photo Credit: Lori M Gottschling[/caption]
Our Vintage and Handmade Marketplace has expanded for 2022, with amazing vendors returning from past seasons and an exciting new generation of vendors joining up to offer their treasures! Once you've visited all the vendor booths, head down the Walking Mall to support Kalamazoo's great local brick-and-mortar shops and grab a bite from the restaurants or food trucks. SUMMER IS HERE.
[caption id="attachment_23166" align="alignnone" ]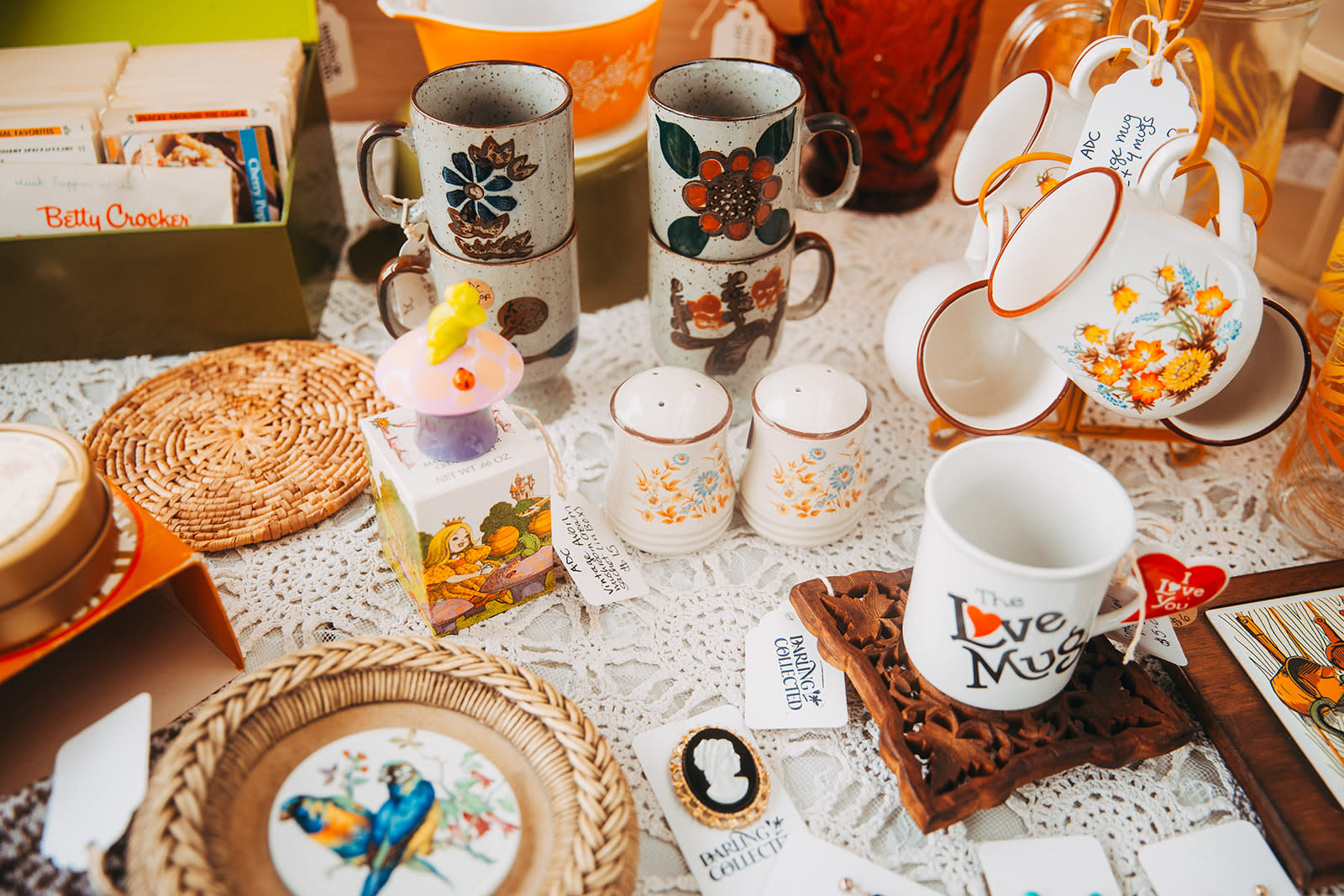 Photo Credit: Walker Leigh Chrisman[/caption]
We are so honored that Discover Kalamazoo has asked us to highlight some of our favorite places to shop vintage in Kalamazoo County. When we aren't throwing or planning an event many weekends, we can be found with our three kids in tow supporting the tremendous local establishments listed below!
Great Lakes Thrift (354 S Kalamazoo Mall, Kalamazoo, MI 49007)
Kalamazoo Fashion House (426 S Burdick St, Kalamazoo, MI 49007)
Owner Anika Johnson curates some of the best vintages around at Great Lakes Thrift; they have it all from denim, fun prints, and summer dresses. Just a few blocks up the Kzoo Walking mall at her 2nd storefront Kalamazoo Fashion House, the selection goes even further with six local vintage vendors stalls, including Golden Roller Skate, Love Charles Vintage, J-Bird Vintage, Public Eye Sunglasses, United Thrift, and Sizo+Peny. These shops have quickly become a Kalamazoo institution!
Kalamazoo Pickers (119 W Kalamazoo Ave, Kalamazoo, MI 49007)
This shop has all your retro 80/90s, Y2K, and vintage sports attire needs. Band tee's, kitschy knick-knacks, and throwback shoes are plentiful! Owners Noah and Aiden recently expanded into the storefront next door to the original shop bringing you even more retro goodness. You can also shop vendors' stalls from Wannabe Thrifting and Southwest Michigan Collectibles.
Retroflections Vintage Shop (626 Romence Rd, Suite 104 Portage, MI 49024)
Head over to Portage and hit up this HUGE vintage shop. Opening in 2021, Retroflections has an impressive selection of rotating vendor stalls, high-end vintage home goods, and midcentury furnishings. This store is sprawling, so be sure to take the time to shop through all their vintage clothing and home treasures.
The Vintage Modern Shop (12392 East D Avenue, Richland, Michigan 49083)
Situated on the bay of beautiful Gull Lake, this shop has a bit of everything to make your vintage clothing and home needs come true. Expect to find a high-end and super eclectic mix- you are sure to see something that will excite your senses. Curated by owner Heather Hilgart, this is a must if you are headed toward the Richland area, and don't forget to stop by Chicken House for some ice cream!
Trystcraft (5833 W KL Ave Kalamazoo, MI 49009)
Owned/ operated by midcentury modern (MCM) historian and connoisseur Tim Hills. Open by appointment only, Trystcraft offers one of the Midwest's best and most complete selections of MCM rarities. Want to furnish your home with genuinely distinct and premier MCM treasures, or are you interested in the beautiful home designs of local/ legendary architect Norman Carver? Trystcraft is your go-to spot. This furniture shop is incredible. Please be sure to tell Tim we said hi!
Sizo+Peny (326 W Kalamazoo Avenue Kalamazoo, MI 49007 Studio 405B)
Stop into this studio at the Park Trades Center on any Art Hop night or by appointment to shop owner Jodi Miller's curated selection of delicate vintage garments, accessories, and home goods. A Kalamazoo staple, Sizo+Peny delivers only the best finds and quality in vintage. We cannot recommend this enough- shop the squares!
Kalamazoo Antiques Market (130 N. Edwards, Kalamazoo, MI 49007)
Featuring 18 vendors, this is Downtown Kalamazoo's only antique mall and has been very longstanding. Shop a wide variety of quality antiques, from primitives, Victorian, '50s, and beyond, in this huge storefront. You can find a little bit of everything here, the eye candy is endless, and the selection is fabulous. Definitely worth a stop!
Thank you again to Discover Kalamazoo; we hope to see you all support local and small businesses on May 14th at Vintage in the Zoo Presents Mallmart + Zoo Flea Vintage and Handmade Marketplace. Want to learn more about the 70+ vendors attending the May 14th market event? Head over to our website to view all of our vendor's profiles and an interactive event map!
Our events are "Free to all; come shop small!"