If you're looking for a delicious meal on a Sunday in Kalamazoo County, Michigan, look no further! There are plenty of restaurants in Kalamazoo offering Sunday specials and delicious food to satisfy your cravings. From family-friendly establishments to upscale dining options, there's something for everyone when it comes to Sunday restaurant specials in Kalamazoo. In this post, we'll highlight some of the best places to dine on a Sunday in Kalamazoo County.
Trendy Places to Eat on Sunday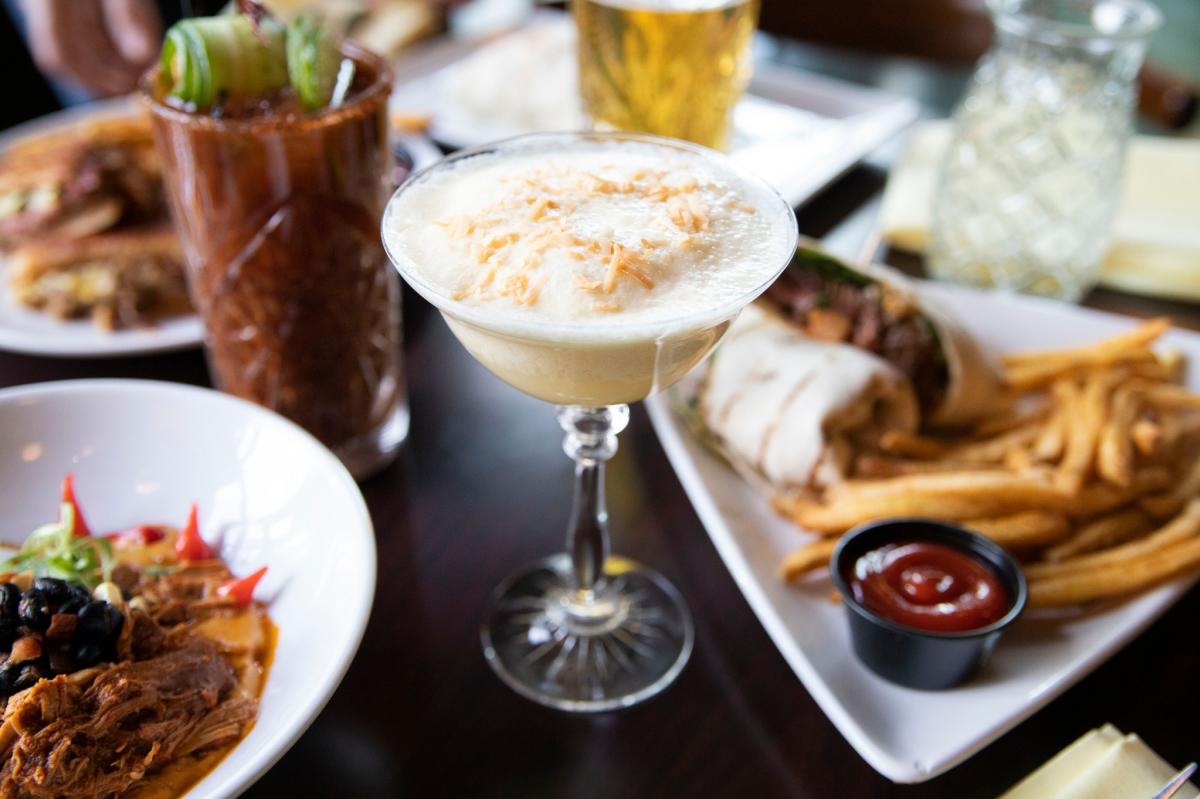 If you're in the mood for some tasty bites and maybe even a cocktail or two on a lazy Sunday, Kalamazoo County has got you covered. Here are some of the most trendy restaurants open on Sundays in Kalamazoo County for a memorable dining experience.
For a taste of the tropics, head to JungleBird in Kalamazoo for some exotic cocktails and Latin American flavors. Their craft cocktail menu is a highlight, featuring ingredients and flavors inspired by the Caribbean islands and South America. The culinary team pulls inspiration from the same regions, as well as South Florida and Cuba, to create a diverse and flavorful menu. Junglebird is open on Sundays for brunch, so don't miss out on their delicious dishes like huevos rancheros or the classic Cuban sandwich. This is a must-try restaurant for anyone who loves dining in Kalamazoo and is looking for places to eat on Sundays!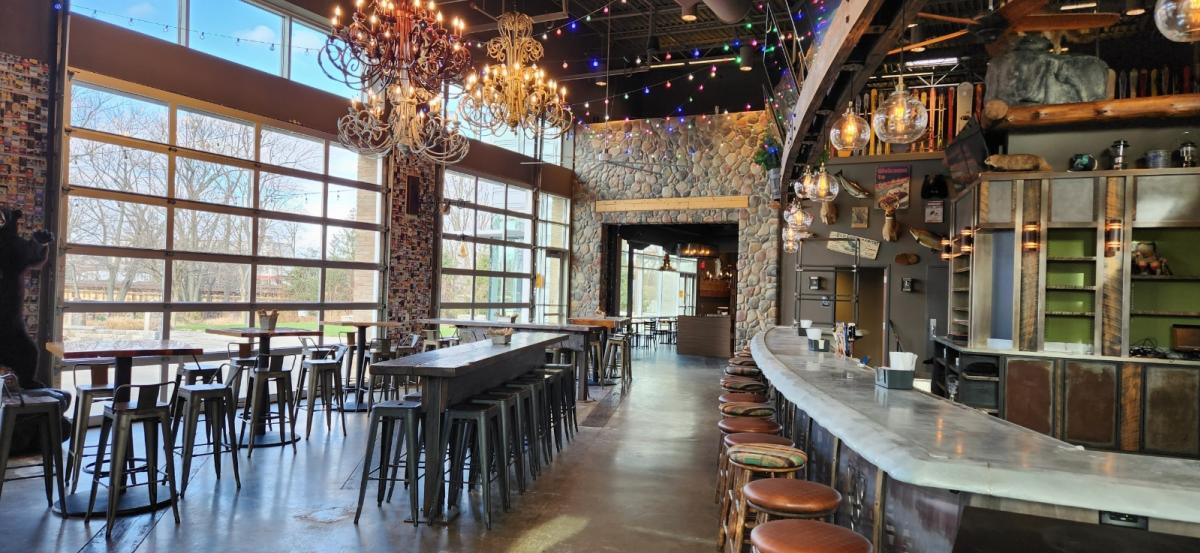 Thunderbird, a downtown restaurant that features classic American fare with a modern twist, is another great option. Their extensive craft beer selection, whiskey menu, and tasty cocktails pair perfectly with their elevated comfort food offerings. Not only is Thunderbird open all day on Sundays, but they're also open early for brunch where you can choose from breakfast burritos, veggie hash, loaded waffles, and even mimosa flights!
Principle Food and Drink is one of Kalamazoo's trendy places to eat on Sunday, with its chic atmosphere and delicious seasonal menu. This restaurant is the brainchild of the management and culinary team from Salt of the Earth Rustic American Eatery, ensuring quality and creative cuisine. The menu is extensive, featuring dishes like Coho Tartare, Red Pepper Ravioli, and Oishii Shrimp, to name a few. With a focus on locally-sourced ingredients, this spot is perfect for foodies who appreciate an elevated dining experience. When it comes to Kalamazoo restaurants, Principle is definitely one of the most exciting options.
For those looking to pair a cold beer with their Sunday dining, Bells Brewery's Eccentric Cafe in Kalamazoo is a must-visit. Their menu offers a range of delicious options, such as the Porter and cheddar soup with green onions, or the house-made falafel with pickled cucumbers & onions, garlic tahini sauce, and greens. Meat-lovers can try the fried chicken thigh with mustard mayo, onion, house-made bread and butter pickles, and brioche bun. Vegetarians will appreciate the chili-marinated tofu served in lettuce cups with kimchee, sweet soy, and chili sauce. Wash it down with a classic Amber Ale or enjoy the chili braised pork tacos with cilantro, onion, and corn tortillas. Other must-try items include the seasonal pierogi from Pietrzyk Pierogi served with sauerkraut, Polish sausage, and dill sour cream, and the house-smoked ribs with cherry habanero BBQ sauce, fries, and coleslaw. Bells Brewery is a top choice for dining in Kalamazoo restaurants any day of the week.
For a unique dining experience in Kalamazoo County, check out HUB Tavern and Grill. This restaurant offers Hub-style starters, fresh entrees, smash burgers, wood-fired pizza, and even pizza pot pie. HUB Tavern also boasts an extensive list of whiskey and bourbon, 19 beer taps, and delicious cocktails. And if you're looking for places to eat on Sunday for brunch, check out their HUB Brunch every Sunday from 10am to 4pm. Don't miss out on dining in Kalamazoo at this trendy and delicious restaurant.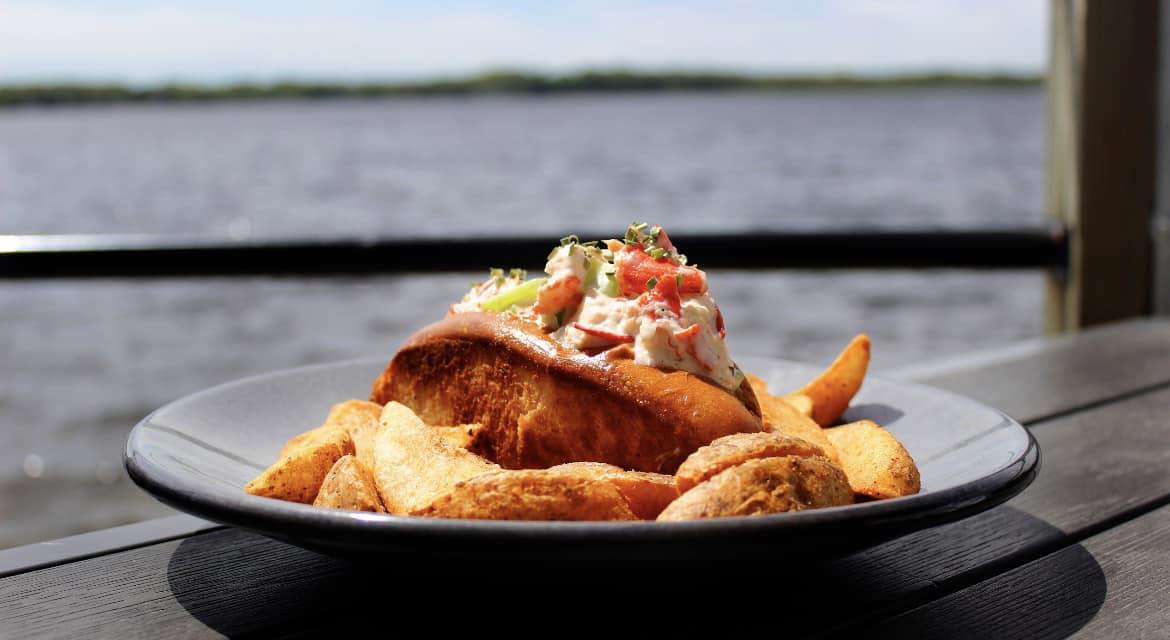 Cove Lakeside Bistro is a renowned lakeside restaurant located on West Lake in Portage, MI. The atmosphere is beautiful and intimate, with stunning views of the lake and a cozy dining room. They offer a wide selection of high-quality dishes and drinks made with fresh and seasonal ingredients. From their seafood linguine to their tender filet mignon, there's something for every taste at Cove Lakeside Bistro. Plus, their extensive wine list and craft cocktail menu make it the perfect spot for a romantic date night or special occasion.
These are just some of the best trendy restaurants open on Sundays in Kalamazoo County, but there are plenty more dining options to explore in this vibrant and foodie-friendly area.
Family-Friendly Places to Eat on Sunday for Dinner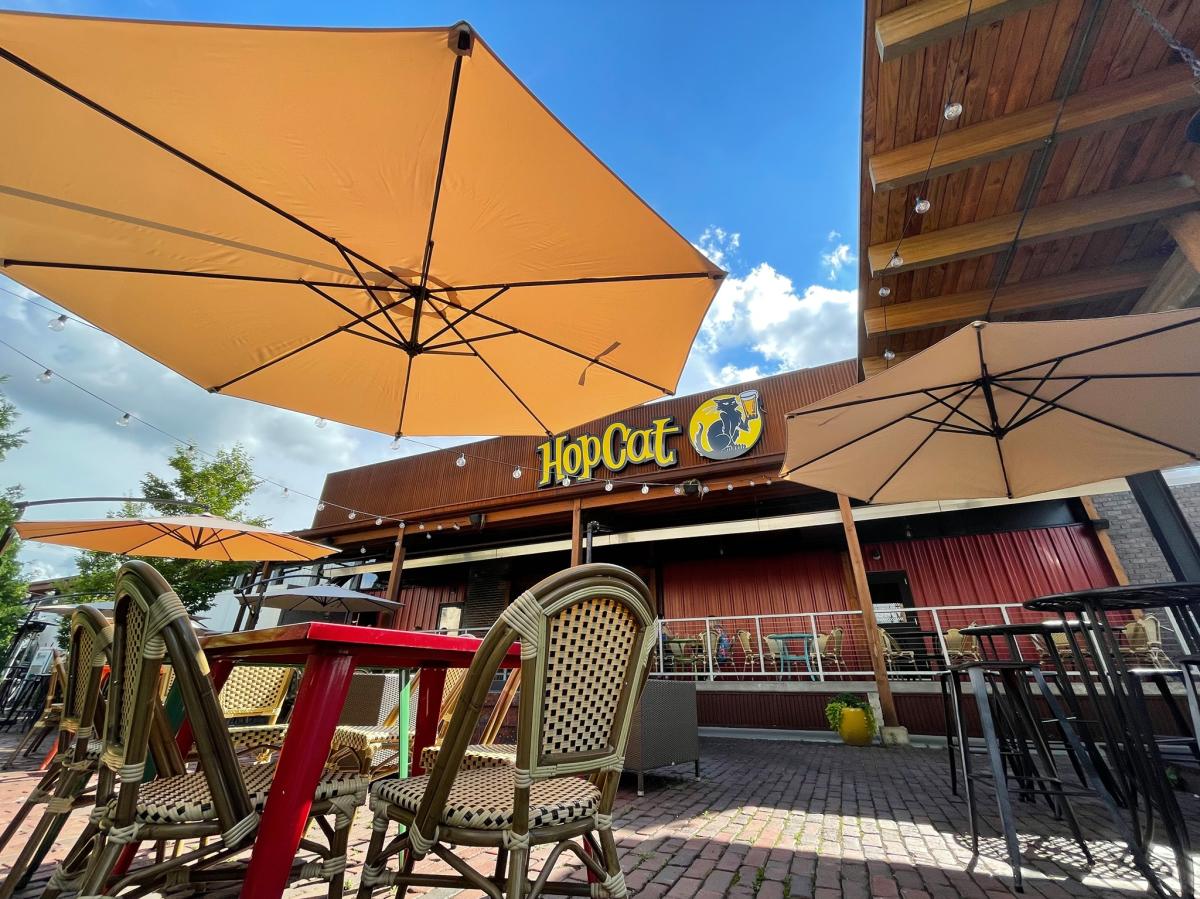 When it comes to family-friendly restaurants open on Sundays in Kalamazoo County, Michigan, there are plenty of great options to choose from. Whether you're looking for a casual Sunday dining experience or something a bit more upscale, there are restaurants open on Sunday that cater to every taste and budget.
One restaurant that is particularly popular among families is HopCat. This casual gastropub has a welcoming atmosphere and a menu that appeals to both kids and adults. Some of their standout dishes include their award-winning Crack Fries, made with beer-battered French fries, and their famous "Detroit-style" pizza, which is topped with house-made tomato sauce and mozzarella cheese.
Another great option for Sunday dinner is Old Burdick's, which is located in the heart of downtown Kalamazoo. This laid-back restaurant offers a range of delicious dishes, from gourmet burgers and salads to steaks and tacos. They also have an extensive drink menu, making it the perfect place to enjoy a relaxing meal with family and friends.
Finally, if you're in the mood for burgers and fries, head to Nonla Burger. This casual dining spot is known for its juicy, hand-crafted burgers, which are made from locally sourced beef and served on freshly baked buns. They also offer a small range of sides, from crispy fries to salad, making it a great option for a relaxed Sunday dining experience.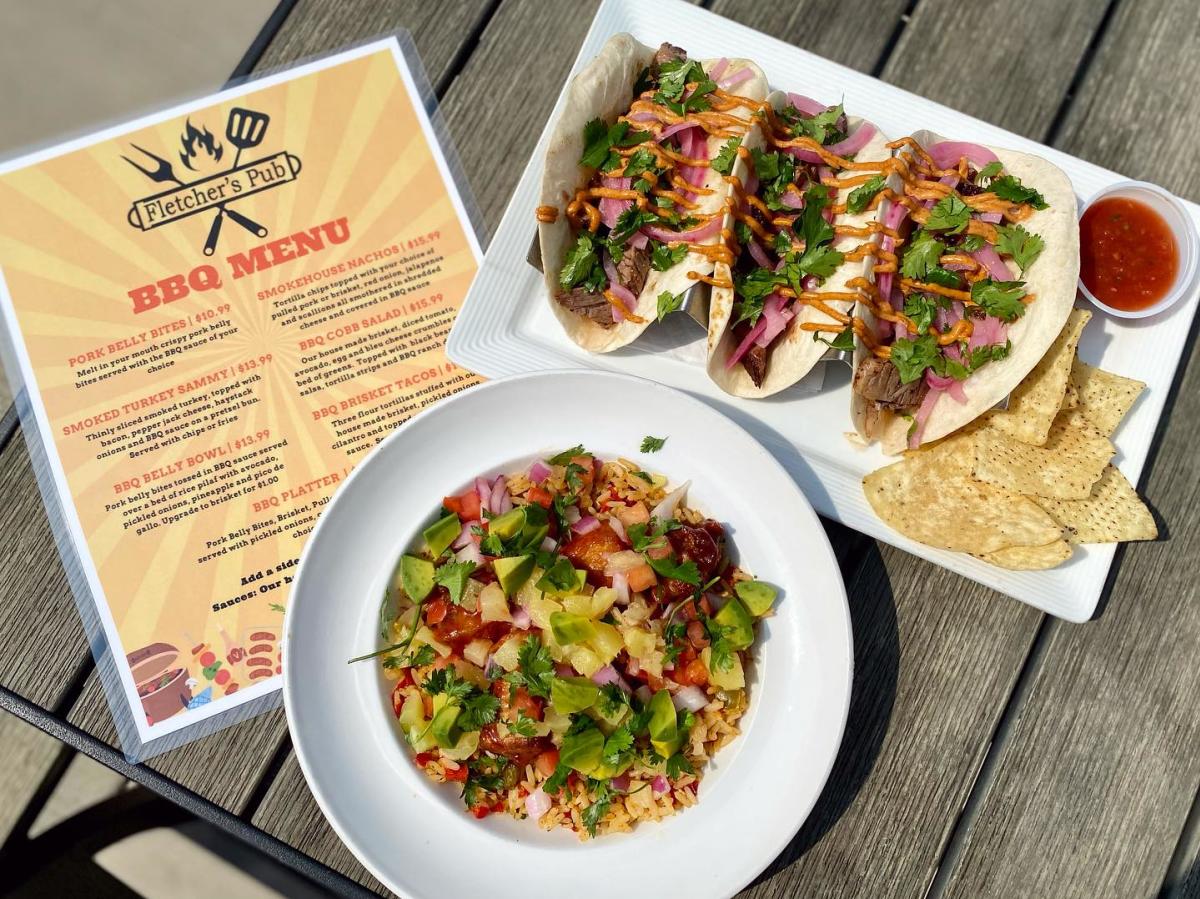 On a lazy Sunday afternoon, grab a bite at Fletcher's Pub in Texas Corners, where you'll find burgers, wings, and sandwiches on the menu. Fletcher's Pub also offers kids eat free every Sunday, so make your way there for a satisfying meal and a relaxed environment.
Overall, Kalamazoo County is home to a range of fantastic restaurants open on Sundays that are perfect for families looking to enjoy a delicious meal together. Whether you're in the mood for upscale dining or something more casual, there are plenty of dining options to choose from in Kalamazoo.
Ethnic Eateries Open for Sunday Dining

For those craving international flavors on a lazy Sunday, Kalamazoo County boasts an array of restaurants that serve ethnic cuisine. Whether you are looking for Korean barbeque or sushi, Middle Eastern falafels, or Mediterranean delights, these restaurants will satisfy your Sunday dining cravings.
One of the must-visit spots in Kalamazoo County is ROCA, a downtown eatery that serves authentic Mexican food. Open on Sundays for brunch, ROCA offers traditional dishes such as chilaquiles and huevos rancheros, as well as an array of breakfast tacos. With fresh ingredients and an innovative menu, ROCA is one of the top dining destinations in Kalamazoo.
For those in search of places to eat on Sunday with Korean cuisine, Namsan Korean Restaurant in Portage is the perfect destination. Known for its delicious Korean barbeque, Namsan offers an array of grilled meat options that are cooked table-side. The restaurant is open on Sundays, so stop by for a flavorful and satisfying meal.
For a taste of Japanese cuisine, Kyoto Japanese Steakhouse in Kalamazoo offers teppanyaki-style dining where skilled chefs prepare your meal right in front of you. Whether you are in the mood for sushi or hibachi-style dishes, Kyoto offers something for everyone.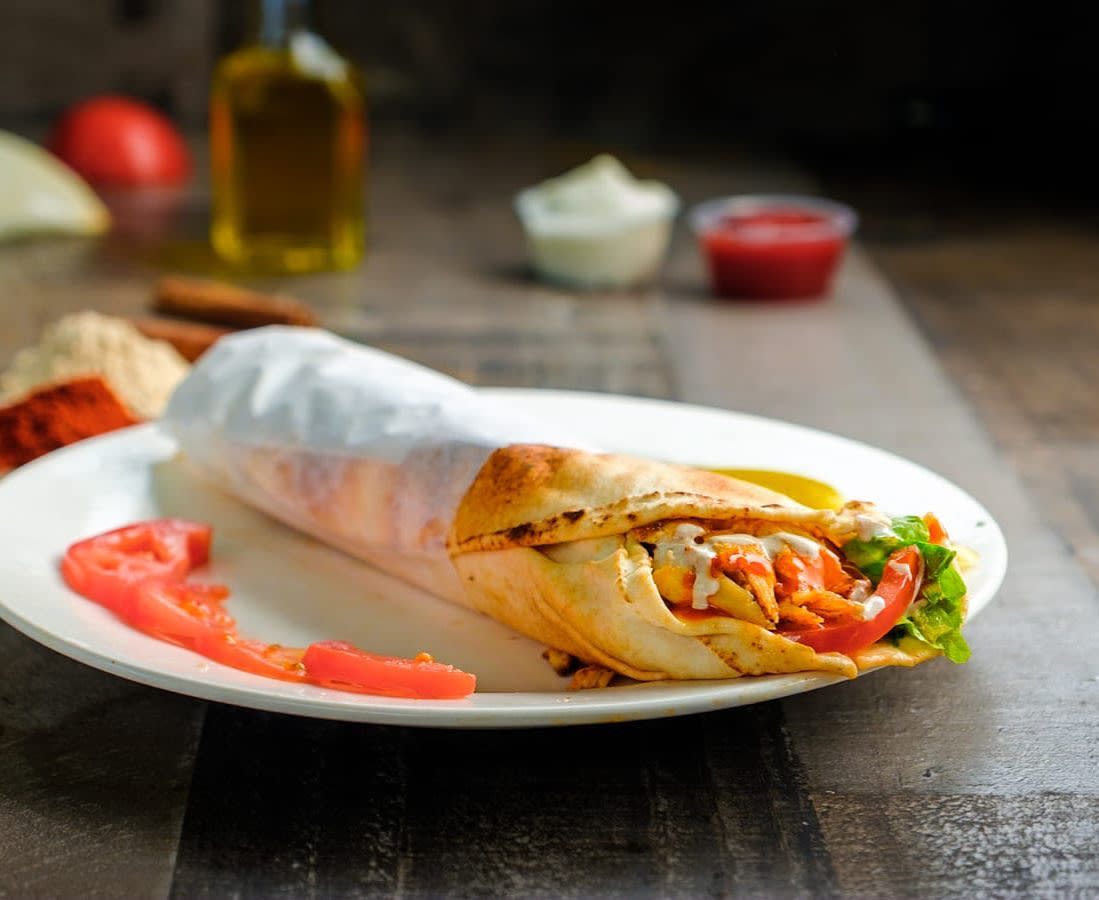 Middle Eastern Appetite in Kalamazoo is one of the go-to spots for Middle Eastern cuisine in Kalamazoo County. From fresh hummus and tabbouleh to shawarma and kabobs, the menu is filled with delicious dishes that are perfect for Sunday brunch or dinner.
For more Mediterranean flavors, Zoorona in Kalamazoo is a must-visit spot. With its warm and inviting atmosphere, Zoorona serves up flavorful dishes such as lamb shank and Mediterranean-style fish. They also offer delicious handcrafted cocktails! Whether you are in the mood for a hearty meal or a light snack, Zoorona is the perfect spot to indulge in Sunday dining in Kalamazoo.
Weekends in Kalamazoo just got a lot better with all these great places to eat on Sunday. Which one will be your new favorite Sunday dining spot? Even if you are visiting from out of town on a weekend getaway or planning your visit, these are great places to try! Be sure to check out our variety of trip itineraries or subscribe to our newsletter if you want more ideas or inspiration for your visit to Kalamazoo, Michigan. You can also download our guide for a complete list of resources and planning tips.