Are you looking for the perfect spot to enjoy breakfast or brunch in Kalamazoo County, Michigan? Look no further! We have curated a list of the best restaurants in Kalamazoo that serve breakfast and brunch throughout the week. From pancakes and omelets to delicious egg scrambles and brunch favorites, you'll find something to satisfy your cravings. We guarantee you won't be disappointed with the amazing brunch and breakfast places in Kalamazoo County!  So get ready to explore the delicious world of breakfast and brunch in Kalamazoo!
Classic Early Bird Breakfast Places in Kalamazoo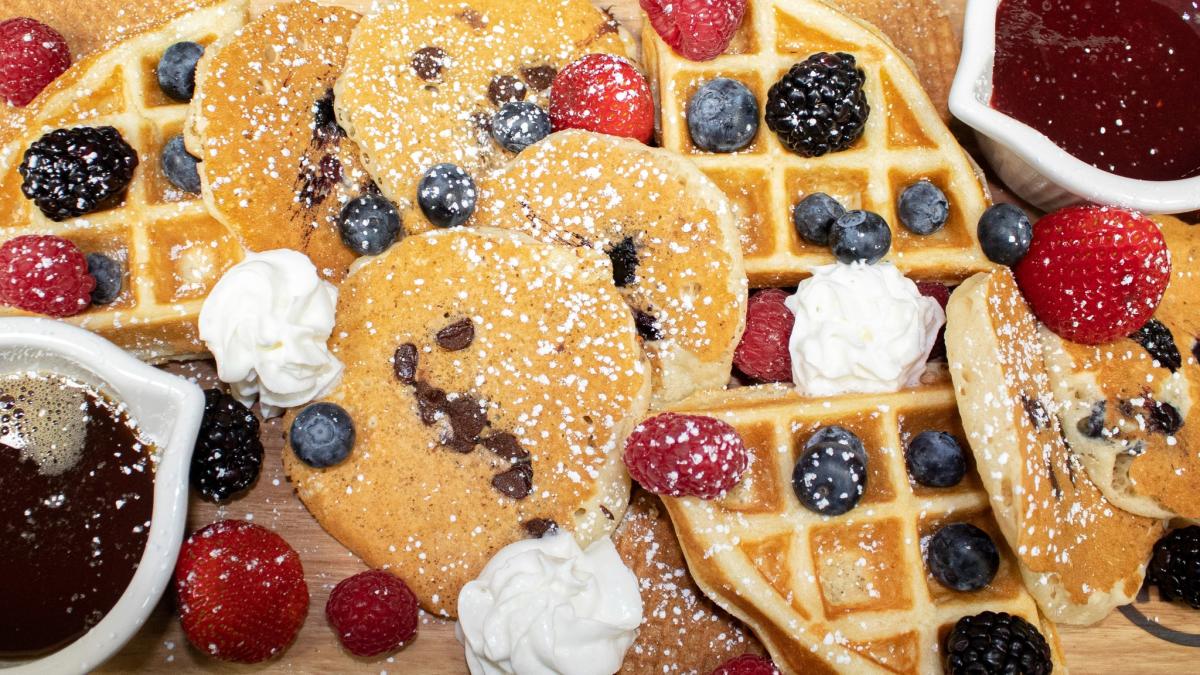 When it comes to classic breakfast restaurants in Kalamazoo County, there is no shortage of options to satisfy your pancake cravings. From diners that have been serving up stacks of fluffy pancakes for decades to trendy brunch spots with unique twists on the classic breakfast favorite, there is something for every pancake lover in Kalamazoo County.
Uncle Ernies Pancake House is one of the beloved breakfast places in Kalamazoo County that has been serving up delicious breakfast dishes since 1973. Located in a cozy and nostalgic setting, this family-owned establishment offers dine-in seating where you can enjoy your breakfast in a warm and inviting atmosphere. The menu at Uncle Ernies Pancake House is filled with a variety of options to satisfy your breakfast cravings. From their fluffy buttermilk pancakes to their savory omelets filled with cheese, veggies, and meat, there is a little bit of everything here. Pair your meal with their homemade syrup and a side of crispy bacon for the ultimate comfort food experience.
Another breakfast joint is The Antique Kitchen, a local institution that has been serving up delicious breakfast dishes for decades. Their menu features a variety of pancake options, from traditional buttermilk pancakes to indulgent creations like chocolate chip and banana pancakes. They are most famous for their omelets and build-your-own casseroles. Each omelet weighs in at around eight to 10 eggs apiece!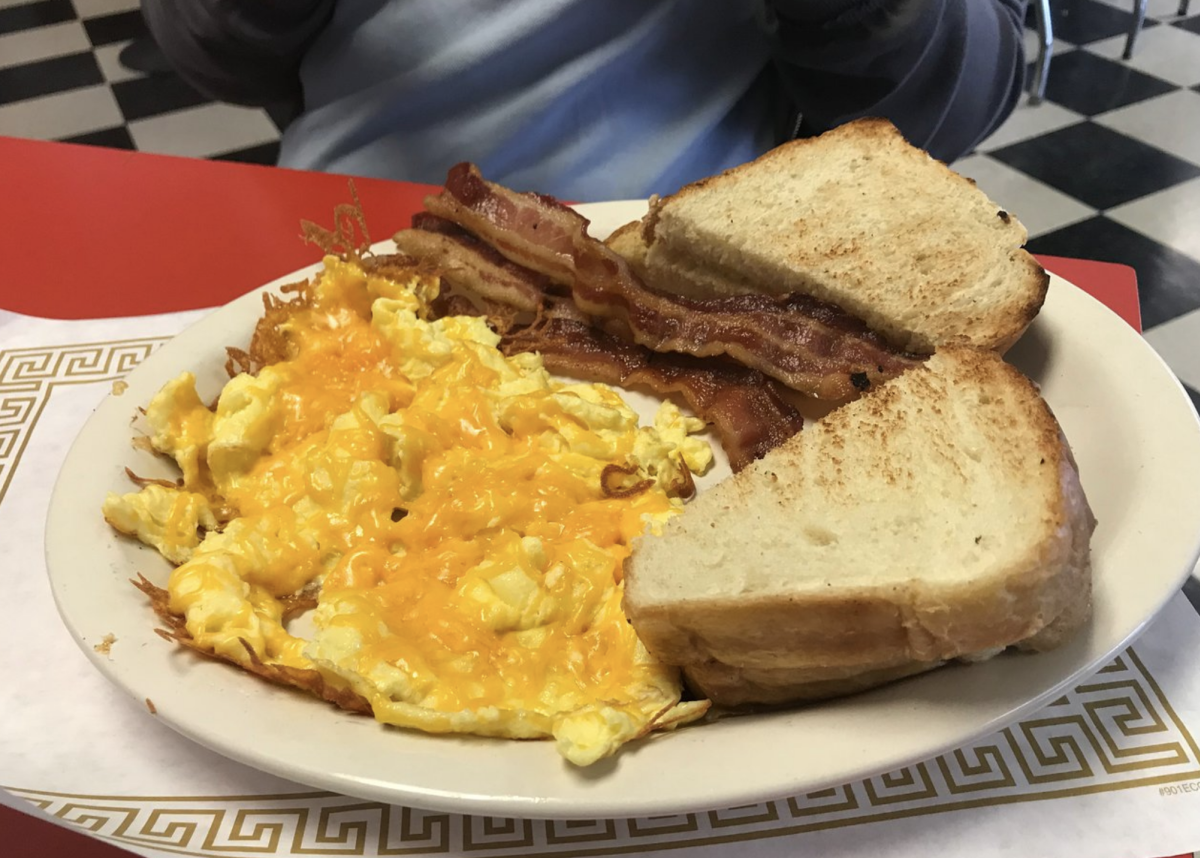 Another one of our popular, classic breakfast places in Kalamazoo County is Nina's Cafe, a family-owned diner that has been serving the community since 1991. Their pancakes are known for being generous in size and packed with flavor. Whether you prefer traditional buttermilk pancakes or unique flavors like blueberry or pumpkin, Nina's Cafe has got you covered. If you like a little heat in your food, give their spicy hashbrowns a try!
No matter where you choose to go, you can't go wrong with visiting one of the classic breakfast places in Kalamazoo County. The delicious pancakes, cozy atmosphere, and friendly service will have you coming back for more. One hidden gem for classic breakfast fare is Anna's House. This vibrant restaurant is known for its creative pancake flavors, such as red velvet and peanut butter cup. With their fluffy texture and unique toppings, Anna's House pancakes are sure to delight even the pickiest pancake connoisseurs.
If you're in the Vicksburg area, definitely check out Rise N Dine! This local favorite offers everything from scrambles to homemade cinnamon rolls and biscuits and gravy. This spot is located right in downtown Vicksburg and is also open for lunch as well! 
No matter where you choose to indulge in pancakes in Kalamazoo County, you're guaranteed a satisfying and delicious meal. These classic breakfast joints have perfected the art of pancake-making, and their dedication to quality ingredients and warm hospitality will make your breakfast experience one to remember. So, grab your appetite and start exploring the pancake scene in Kalamazoo County – your taste buds will thank you.
Sunday Brunch in Kalamazoo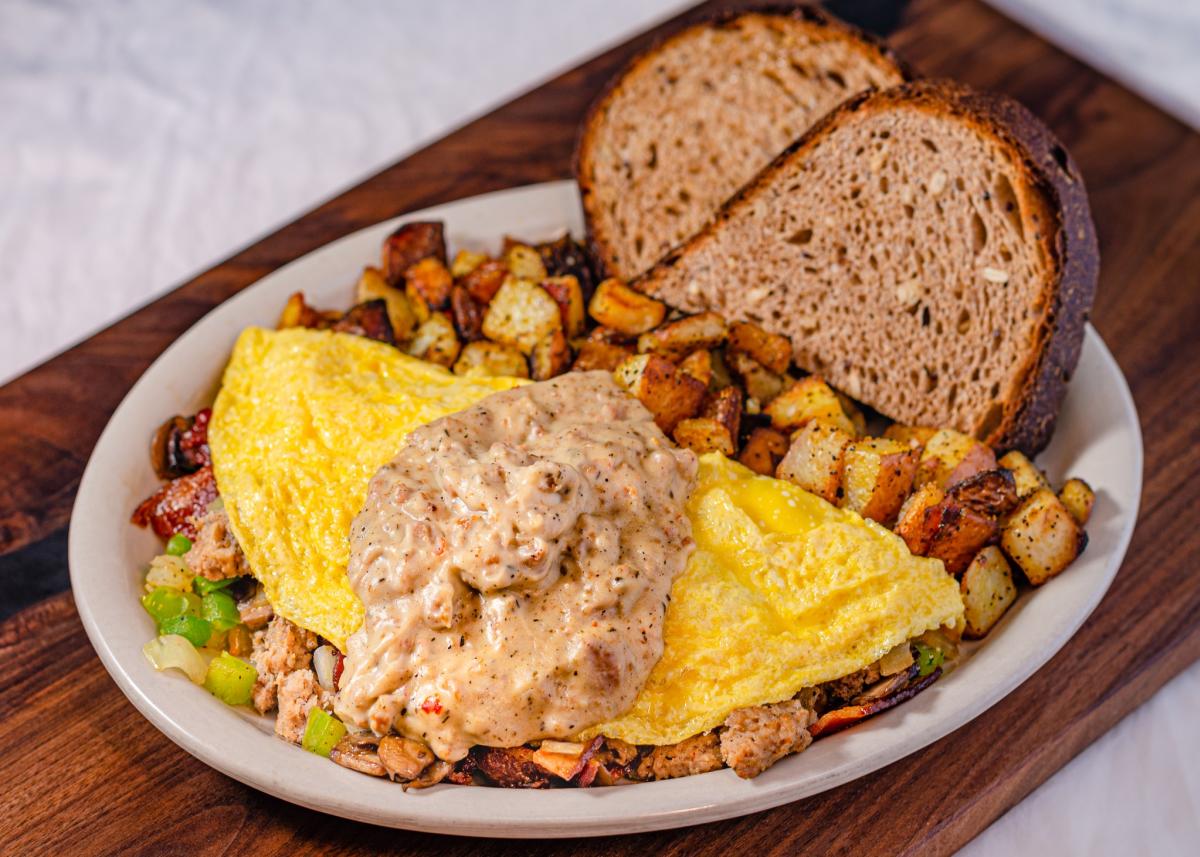 If you're looking for restaurants open on Sunday offering some of the best brunch in Kalamazoo County, Michigan, there are plenty of options! Whether you're in the mood for something sweet or savory, there's a brunch spot that's sure to satisfy your cravings.
Cosmo's in the Vine Neighborhood is a local favorite for brunch on Sundays. They offer classic brunch dishes like Eggs Benedict, omelets, and waffles, as well as more unique items like avocado toast and the "Hangover Burger." Don't forget to try their famous Bloody Mary!
Another great option for Sunday brunch in Kalamazoo is Crow's Nest. This cozy restaurant offers a wide variety of brunch dishes, including French toast, biscuits and gravy, and breakfast burritos. They also have a selection of coffee drinks to pair with your meal.
If you're looking for a more upscale brunch experience, check out 600 Kitchen and Bar. This restaurant features a farm-to-table menu with dishes like shrimp and grits and pork belly Benedict. They also offer brunch cocktails like mimosas and Bellinis.
If you're in the mood for a twist on the traditional pancake, head over to Studio Grill. This artsy breakfast spot offers a variety of pancake options, including lemon ricotta pancakes and caramel apple pancakes. Each bite is bursting with flavor, and the artistic presentation adds an extra touch of charm to your meal.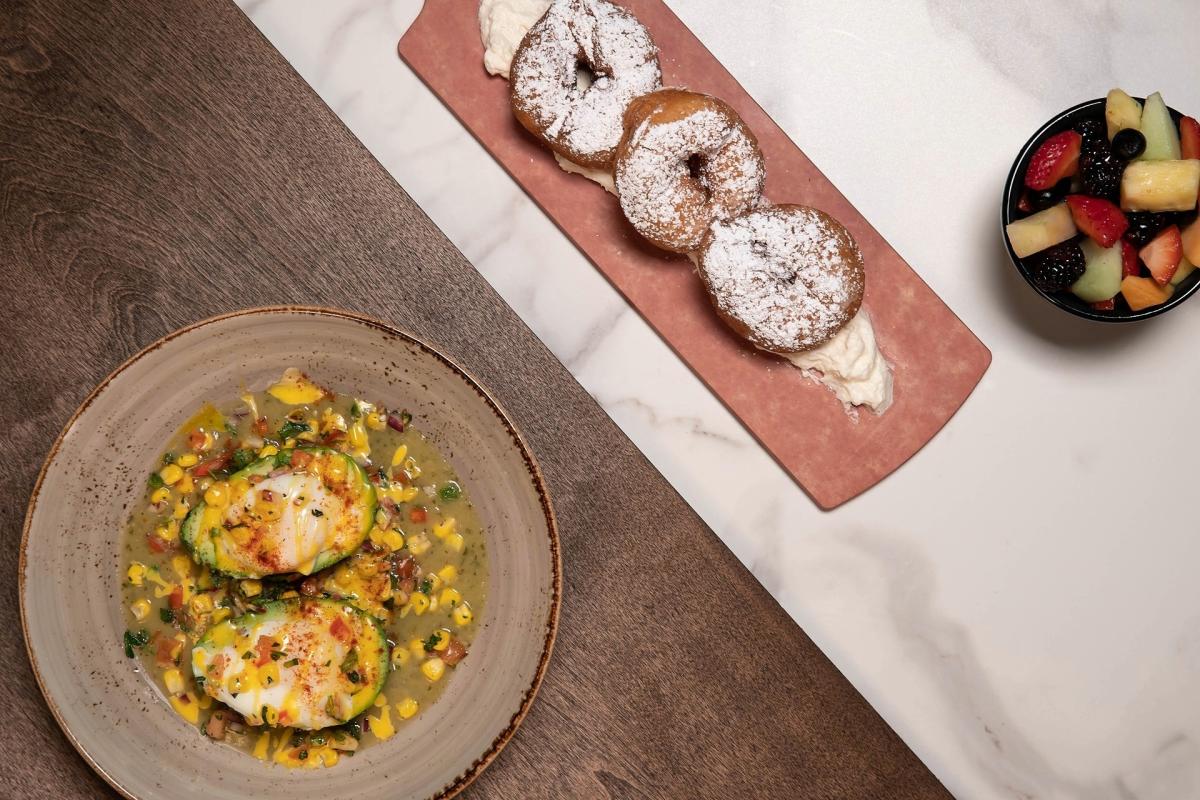 Also located downtown and on the second floor of the Radisson Plaza Hotel and Suites, The Morning Dish is a must-visit spot for Sunday brunch. Their breakfast menu features an array of classic options, such as omelets, pancakes, waffles, French toast, bacon, and sausage, as well as healthy offerings like fresh fruits, pastries, and cereals. The cozy atmosphere and attentive service make this spot a top choice for families and couples alike. Don't miss out on their famous bottomless mimosa or bloody mary options!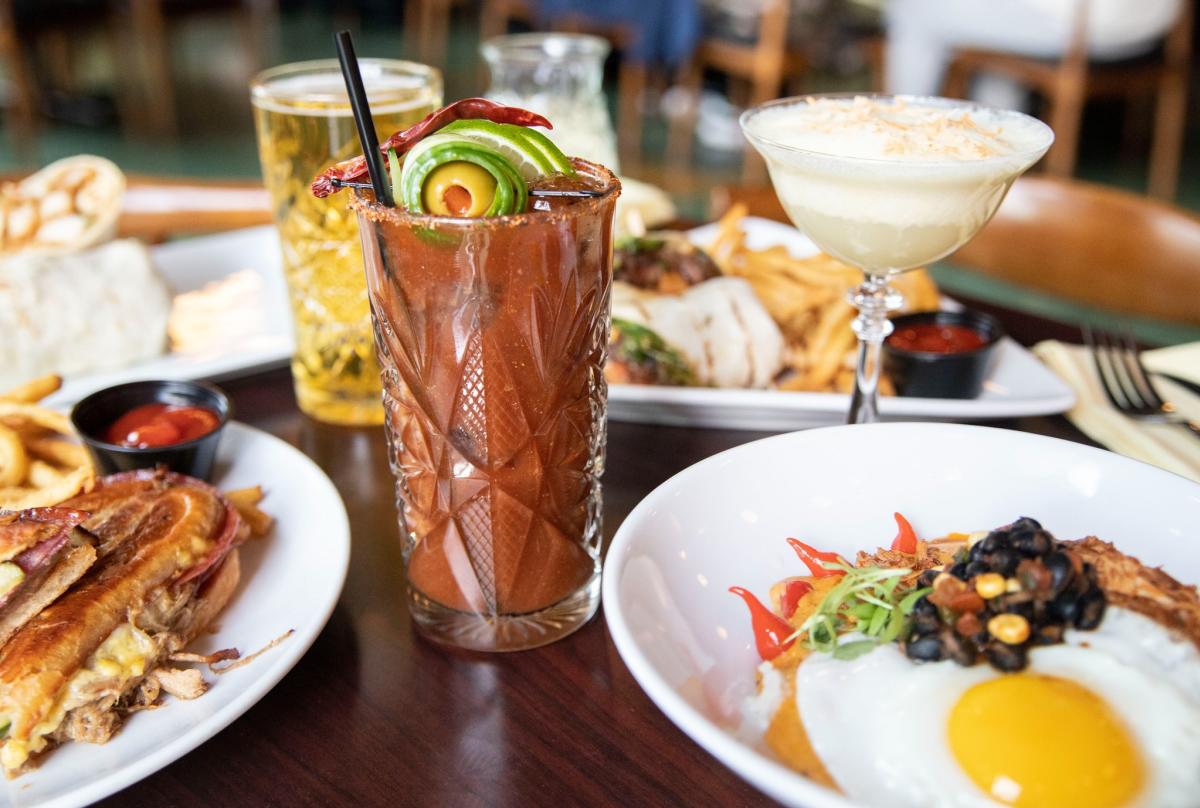 Last but not least, is Jungle Bird, a hidden gem for brunch in Kalamazoo County that offers a unique and vibrant atmosphere. Step into a tropical oasis as you dine surrounded by lush greenery and vintage decor. This brunch spot is known for its craft cocktail menu, featuring flavors inspired by the Caribbean islands and South America. Each cocktail is carefully crafted using freshly squeezed juices, homemade syrups, and mixers, ensuring a delicious and refreshing experience. And let's not forget about the food - Jungle Bird's brunch menu is filled with flavorful and creative dishes that are sure to satisfy. From avocado toast with a twist to mouthwatering eggs benedict, there's something for every brunch lover at Jungle Bird. So escape to this tropical paradise and indulge in a one-of-a-kind brunch experience.
Overall, there are plenty of great options for Sunday brunch in Kalamazoo. These restaurants offer delicious menu items and a variety of atmospheres to fit any dining style. So next time you're looking for restaurants open on Sunday in Kalamazoo County, consider trying one of these brunch spots!
Casual Cafes for Sunday Afternoon Coffee and Snacks
After a long weekend of exploring Kalamazoo, nothing beats taking a break at one of the city's charming cafes for some coffee and snacks. Luckily, there are plenty of options in Kalamazoo County for those looking for a laid-back dining experience on Sundays.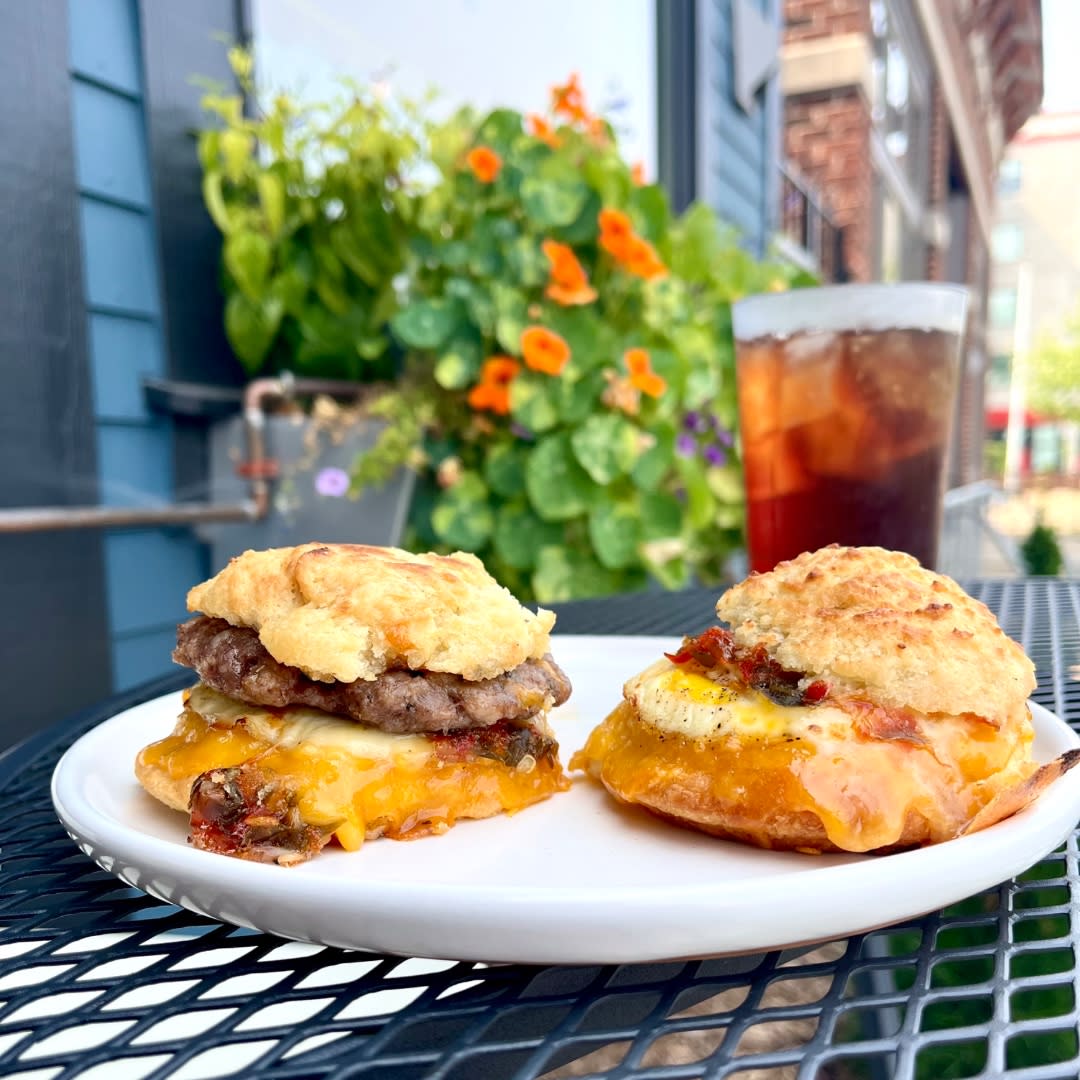 First up, we have the iconic Water Street Coffee Joint, which is a must-visit for anyone seeking a cozy and rustic atmosphere. Known for its fair-trade and organic coffee, Water Street has multiple locations across Kalamazoo, including its flagship location on Water Street, which offers the perfect spot for people-watching on a lazy Sunday afternoon.
If you're a chocolate lover, then Chocolatea should be on your list of Kalamazoo restaurants to try on Sundays. This adorable cafe serves up tea, lattes, hot chocolate and decadent desserts made with only the finest quality chocolate, as well as a selection of sandwiches and quiche.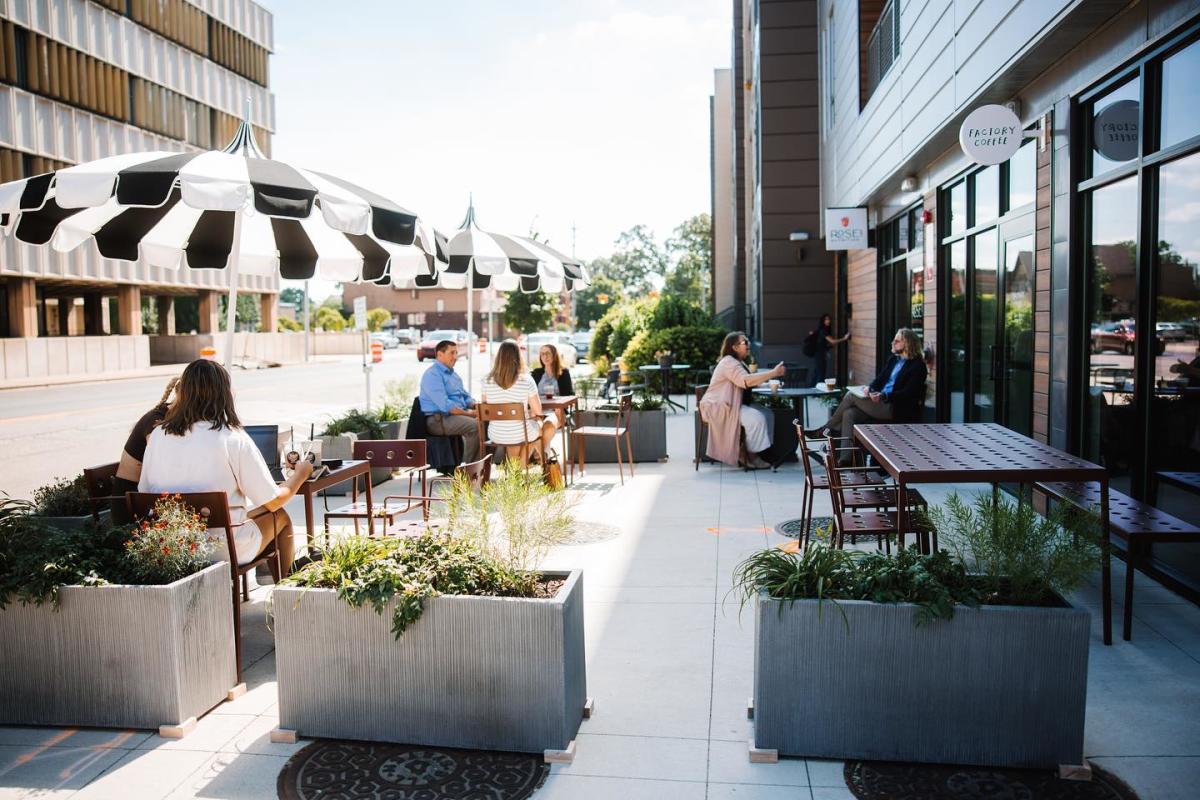 For those in the mood for something more modern, head to Factory Coffee, located directly downtown off of Rose Street. This sleek cafe boasts an industrial-chic decor and an extensive menu featuring unique coffee creations and light bites.
Cherri's Chocol'art is another must-visit for those with a sweet tooth. Known for its handcrafted truffles and unique chocolate creations, this cozy cafe offers a warm and inviting atmosphere that's perfect for relaxing with a cup of coffee and a decadent treat.
Five Lakes Coffee is a small, family-owned coffee shop that specializes in sustainably sourced, hand-roasted coffee. With its cozy atmosphere and friendly staff, Five Lakes is the perfect spot for a leisurely Sunday morning coffee break.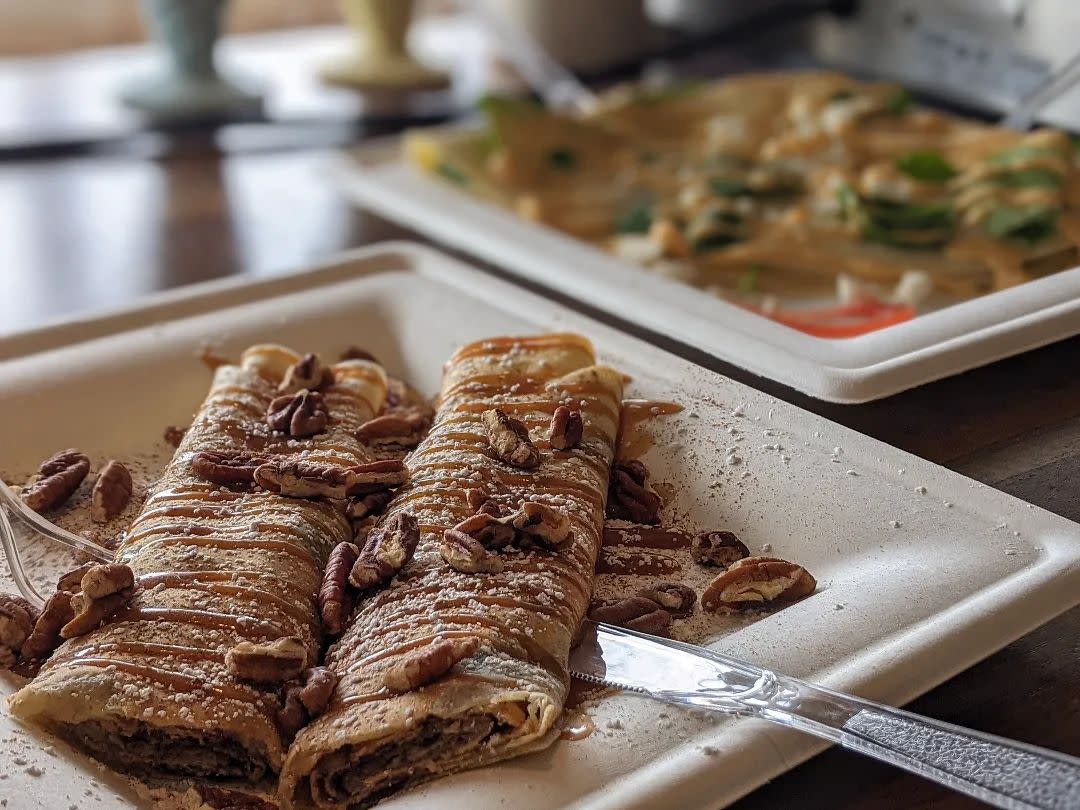 If you're in search of a vegetarian option, Paradise Cafe is the perfect place to grab a quick bite on Sundays. This cute cafe serves up a variety of sandwiches, salads, and smoothies made with locally sourced ingredients.
Finally, Table of Contents Cafe offers a cozy atmosphere with an impressive collection of books to browse. Enjoy a cup of coffee while you peruse the shelves or grab a sandwich or pastry from their deli-style counter.
Whether you're in the mood for a warm cup of coffee or a sweet treat, Kalamazoo has no shortage of charming cafes to satisfy your cravings on Sundays. So, get out there and explore the casual dining scene in Kalamazoo County!
We can't wait for you to try these brunch and breakfast places in Kalamazoo! With so many delicious options, there is no shortage of breakfast places to try. Even if you are visiting or planning your trip, we recommend trying some of these places while you are here. If you are looking for more ideas for your trip, check out our variety of trip itineraries or subscribe to our newsletter to keep track of the latest happenings. You can also download our guide for a complete list of resources and planning tips.