In Kalamazoo, we like to embrace what the beautiful winter months bring to our community. Whether that means we're bundling up and heading out to cross country ski, grabbing a hot cocoa and taking in a hockey game from the stands, or catching one of our annual sports events. There are many opportunities for you, your family and friends to experience winter sports in Kalamazoo. To help you make the most of your winter, we've put together a list of some of our top bucket list sports events and activities that you don't want to miss this winter season!
1. Attend a Kalamazoo Wings Hockey Game
Wings Event Center in Kalamazoo is home to the Kalamazoo Wings Hockey Club. Part of the ECHL, the K-Wings season goes through April 16th, 2023. The Kalamazoo Wings offer a unique fan experience for everyone that attends. Some of their upcoming promotions include 'Rainbow Ice' and PRIDE Night on January 13th, 'Blues Clues' Night on January 29th, 'Hockey Is For Everyone' / Hockey Is For Her on February 4th, Black Heritage Celebration on February 17th, Kid's Day on March 5th and many, many more! Click here to check out other Kalamazoo Wing promotions and purchase tickets to attend a game!
 

 

 

View this post on Instagram

 

 
2. Catch a game at Western Michigan University
The Western Michigan University Men's & Women's Basketball and Men's Hockey team play through the first week of March, giving you plenty of time to find the perfect game to attend. Head over to WMU Athletics website to purchase your tickets and watch the Broncos in action!
Planning on attending a Bronco Hockey game before the end of the season? Check out our blog, 5 Tips For Attending a Western Michigan University Hockey Game for all the know before you go information. 
 

 

 

View this post on Instagram

 

 
3. Attend the 2023 USA Curling Mixed Doubles National Championships
Following the 2019 USA Curling National Championships in Kalamazoo, USA Curling will be making their way back to our community, February 28 - March 5 for the 2023 USA Curling Mixed Doubles National Championships at Wings Event Center. The winner of this event will represent the United States at the 2023 World Mixed Doubles Championship in Gangneung, Korea in April. 
Don't miss the chance to watch 2022 Mixed Doubles National Champions and sibling dynamic duo, Matt and Becca Hamilton as they return to Kalamazoo as well as many other incredible curlers. 
Follow Discover Kalamazoo Sports and the Kalamazoo Curling Club on Facebook and Instagram to stay up to date on ticket information for this event.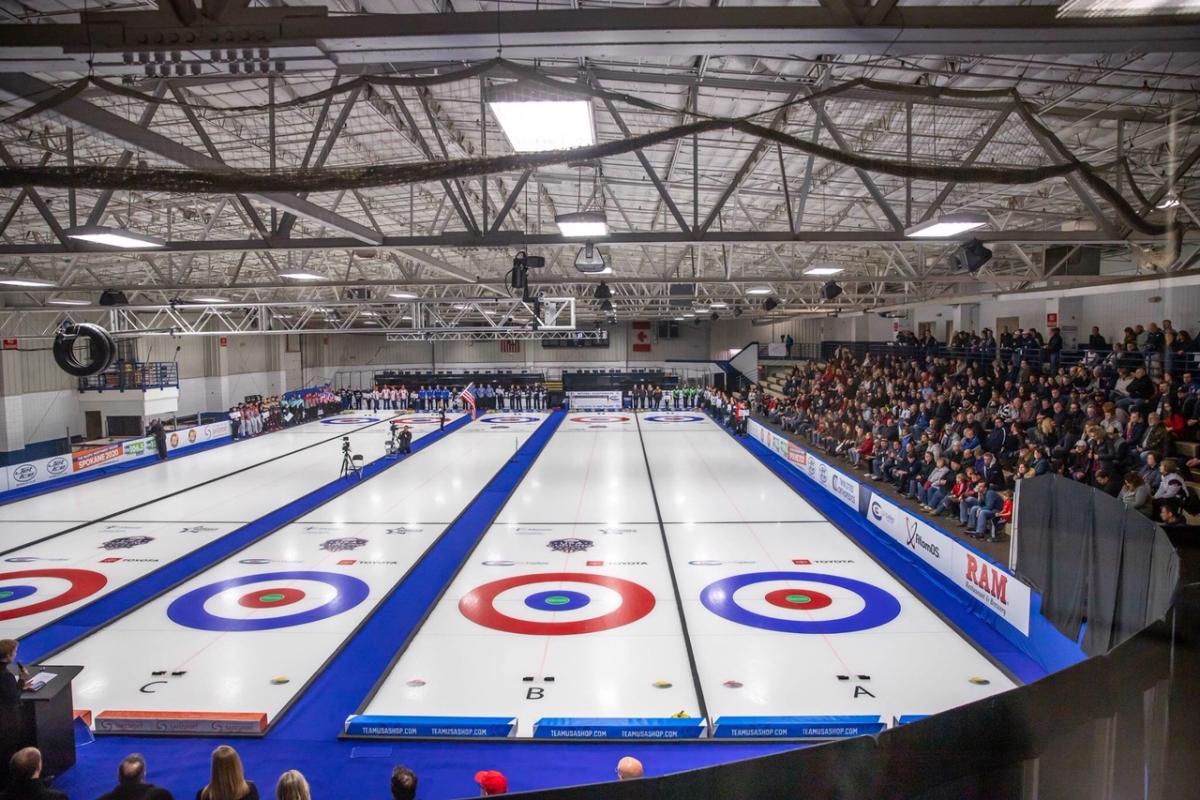 4. Ski at Timber Ridge Ski Resort
Located at 07500 23 1/2 St, Gobles, MI 49055, Timber Ridge is a family oriented ski resort that has eight ski lifts, two terrain parks, and a tubing park. The terrain difficulty ranges from beginner to advanced, where most of the trails are at easy or intermediate levels. Never skied before and interested in learning? Timber Ridge offers ski lessons. Visit their Facebook today to stay up to date on the resorts opening day and seasonal hours (may vary based on weather).
5. Join a Mini League with the Kalamazoo Curling Club
The best place for you to start curling is from the guidance of the Kalamazoo Curling Club and with other Rookies along your side. The Curling Club offers a Mini League for beginners. Whether you've curled once or have never touched the ice before, this league is for you! 
There will be experienced curlers on hand to work with you and help teach you the game while you play.  This Mini League will include hands-on instruction and friendly play.  If you have any questions about this league or are interested in signing up, visit the Kalamazoo Curling Club's website. 
6. Attend the 2023 MHSAA Team Wrestling Finals
The Michigan High School Athletic Association (MHSAA) Team Wrestling Finals are headed back to Wings Event Center, February 24-25, 2023 for the sixth year in a row! This event consists of the top 32 teams from across the state going head to head for the championship title. Ticket information will be available on the MHSAA's website as the event gets closer.
 

 

 

View this post on Instagram

 

 
7. Try Cross Country Skiing at Milham Park Golf Course
Located at 4200 Lovers Ln, Kalamazoo, MI 49001, Milham Park Golf Course and is a great spot to take in the scenic beauty of Kalamazoo and enjoy a relaxed cross country ski. Visit the Kalamazoo Nordic Skiers, local cross country ski enthusiasts website for more information on their home track, joining the club, and other cross country ski opportunities in Kalamazoo.
 

 

 

View this post on Instagram

 

 
8. Go ice skating at Millennium Park
Located at 280 Romence Road in Portage, Millennium Park's ice skating rink season starts in mid-December and runs through March 1. For a modest fee, you can rent figure or hockey skates. They also offer skating "walkers" for beginners. Whether you have been skating for 50 years or just learning how to skate, Millennium Park is a great place for everyone. They also have a warming room and refreshments available for purchase. Learn more here.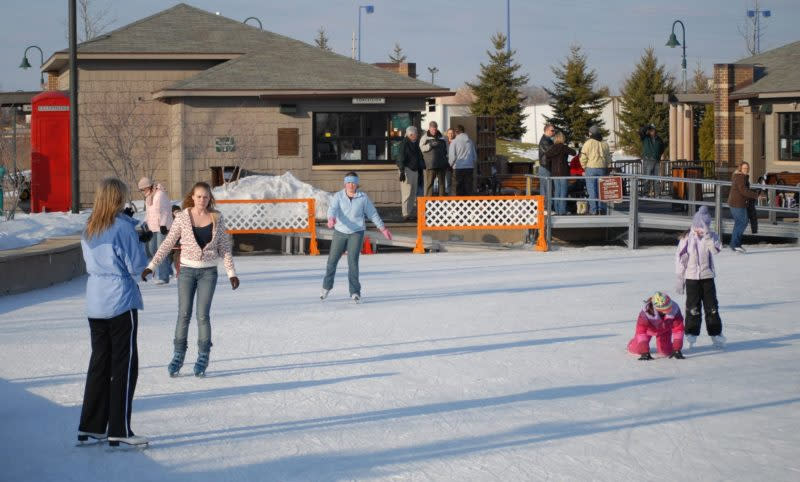 For other winter and holiday season inspiration, check out our Winter In Kalamazoo page!