Kalamazoo is a city of energetic and buzzed-about neighborhoods, each with its own personality.   Walk their storied streets, appreciate the independent shops, indulge in locally-owned restaurants and cozy up in their coffee shops and craft beer bars. Below we've highlighted four neighborhoods with different points of interest for you to get out and explore!  
Edison and South side Neighborhoods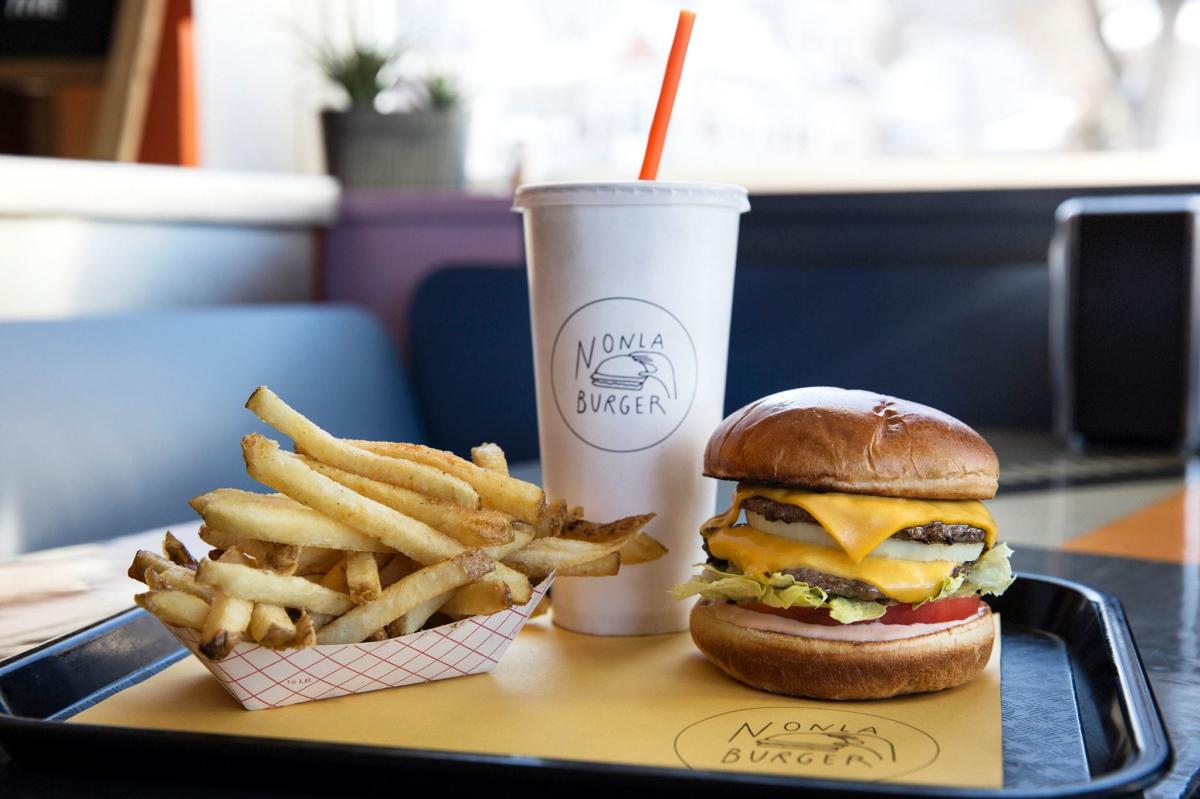 Cheeseburgers, hand-cut fries and milk shakes! What more could you ask for? Pro Tip: Order a Crispy Chicken Sando and ask for it done the "Nonla Way": a fried chicken sandwich with American cheese, grilled onions, pickled veggies, jalapeños, cucumbers, cilantro and spicy ranch dressing!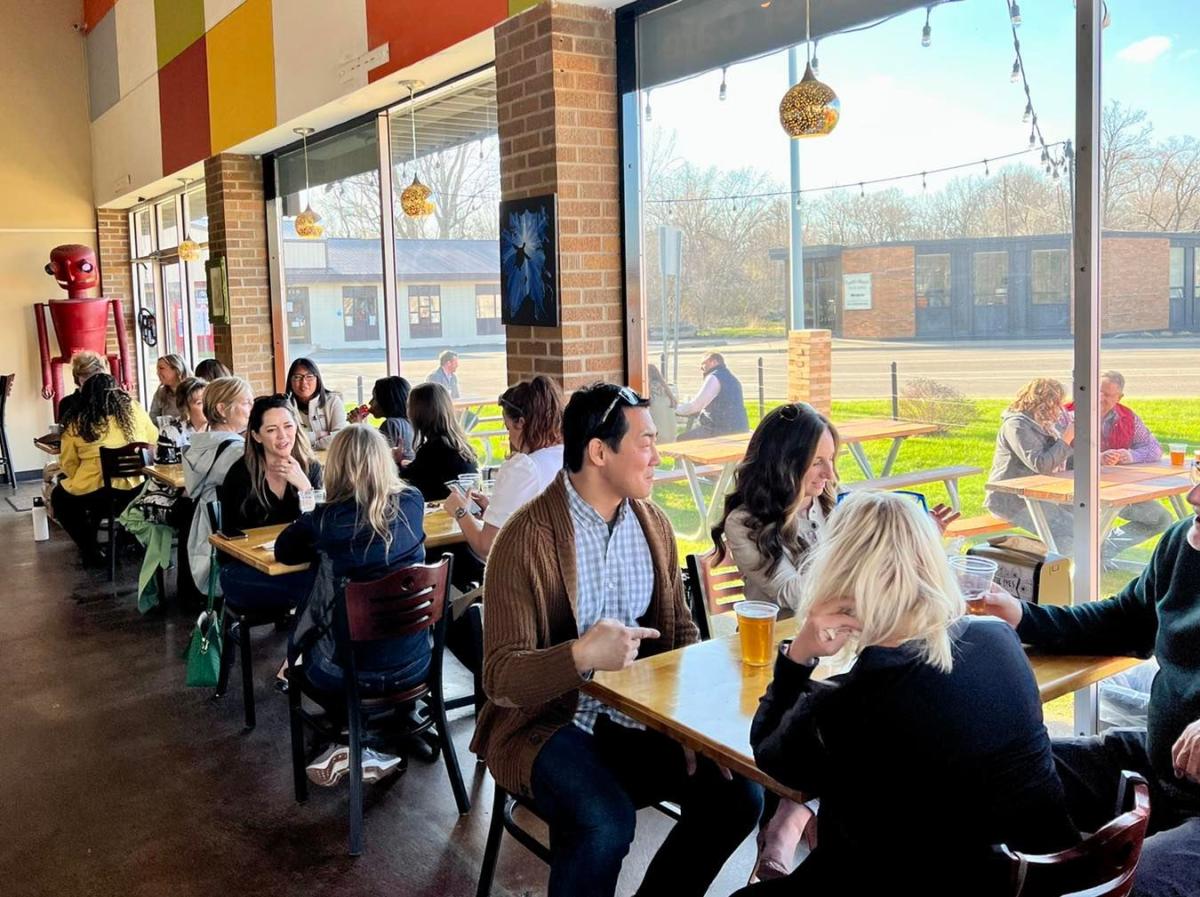 Nestled in Kalamazoo's Southtown neighborhood, Brite Eyes Brewing Co. features a great menu, high ceilings with tons of natural light, and a stellar view from the large picture windows. Brite Eyes mission is to offer the finest small batch beers and to help keep Kalamazoo weird! Stop by and enjoy a pint outside and a game of cornhole under the twinkling lights!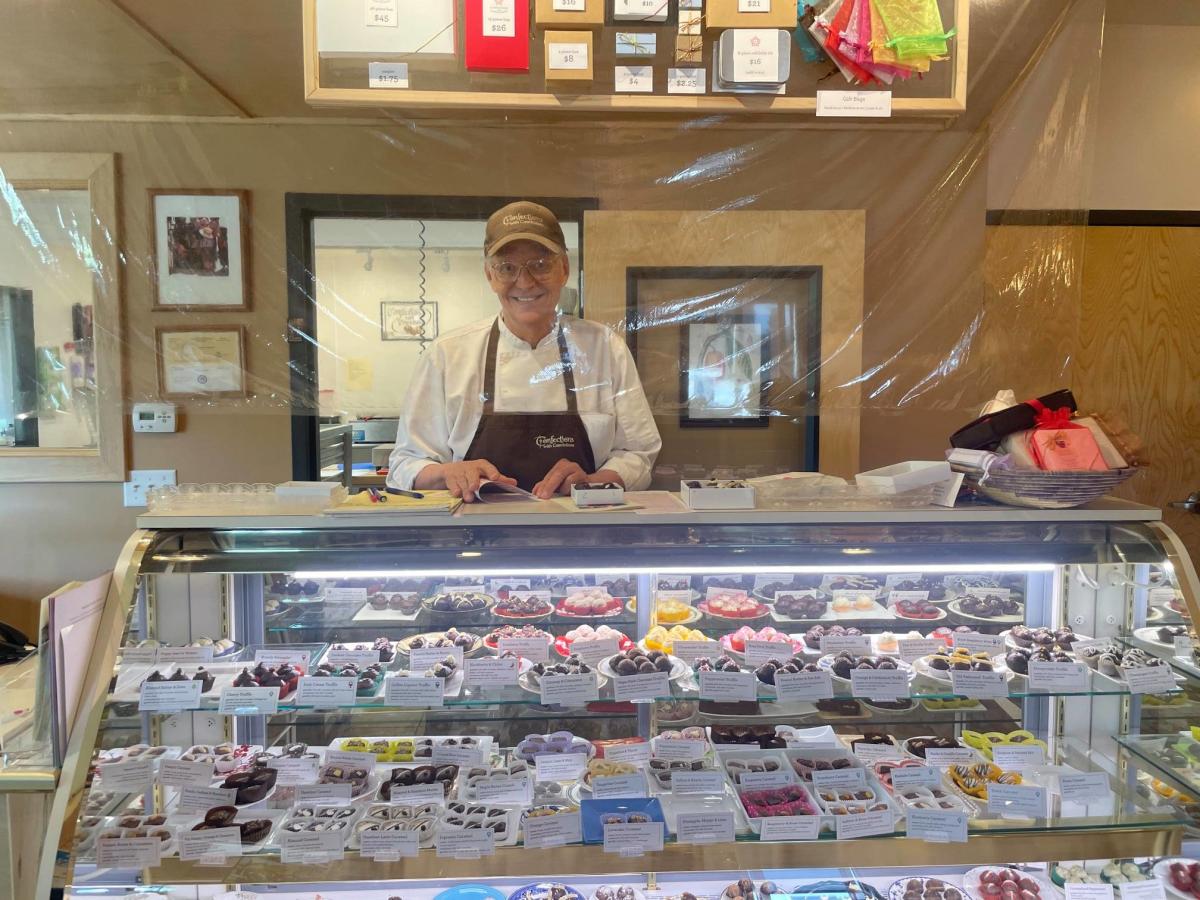 Before he was a chocolatier, Confections with Convictions founder Dale Anderson, worked as a counselor with young people in the court system for several years. Through this work it became clear that talk therapy—while helpful—was often not enough to overcome the many barriers that they faced. Dale considered starting a business to employ and train these youth on the job, as a way to help them become successful members of society. Confections with Convictions has been serving the Kalamazoo community with handmade, artisanal chocolates since 2010. Stop by to see Dale's inspiration put into action producing fine artisanal chocolates and fine young citizens.      
Twine Urban Winery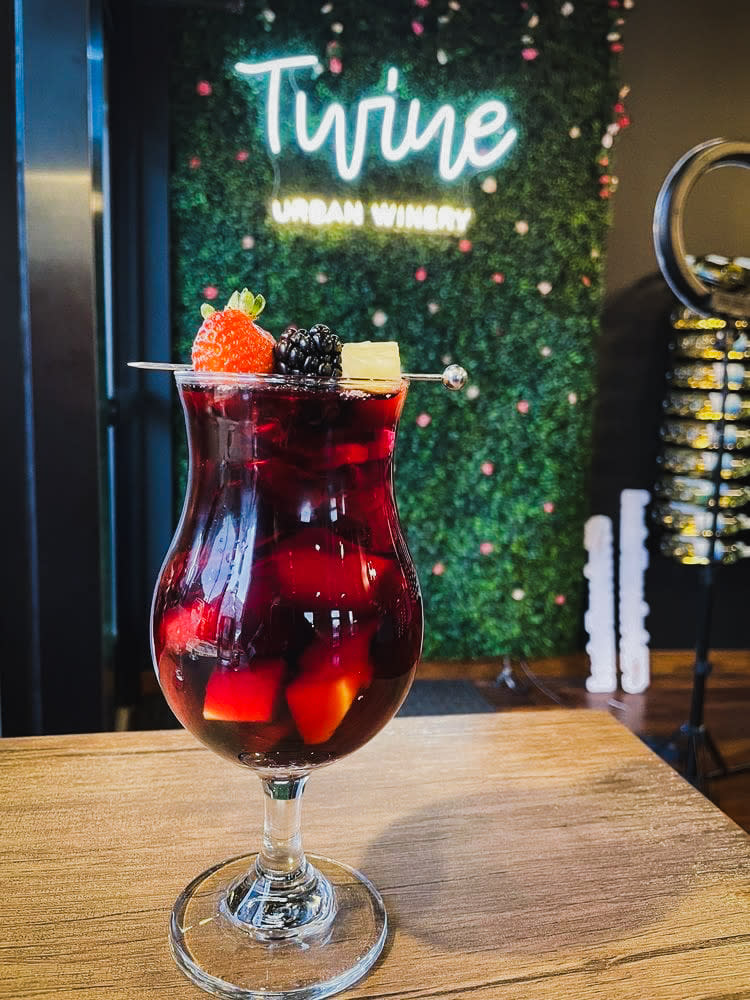 Founder of the Roche Collection, Nicole Triplett opened a new tasting room in the Washington Square neighborhood of Kalamazoo in spring 2021 that features private tastings, open air outdoor seating, personal virtual sommelier service, custom wine cocktails, and slushies.        
Ty's Joint
 

 

 

View this post on Instagram

 

 
  Ty's Joint is one of the newer spots added to Kalamazoo's list of locally owned restaurants! Their slogan is that they offer traditional Soul Food "with a twist"! You'll find sweet and savory dishes like Peach Cobbler Chicken and Waffles, along with fried favorites like perch, jumbo catfish and okra. People recommend the mac n' cheese as a side and trying one of the many flavors of kool-aid      
River's Edge Neighborhood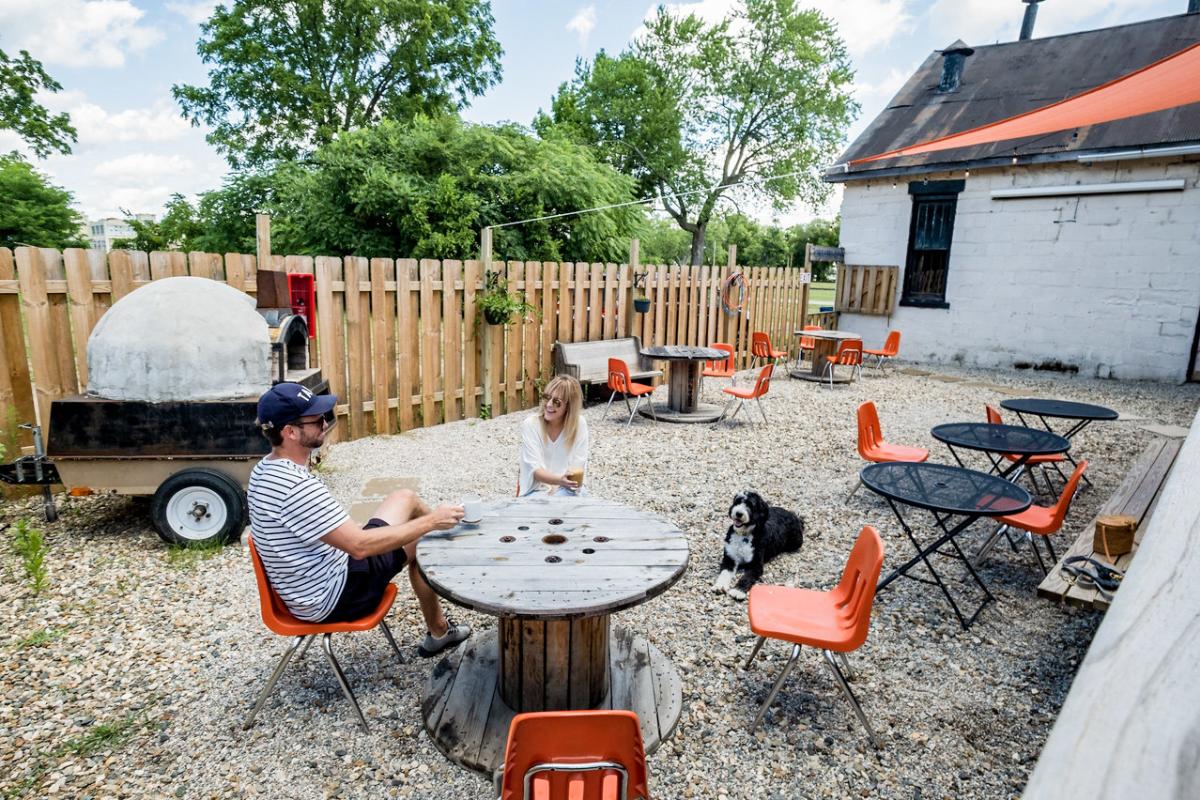 Factory Coffee is located within the Reality Factory, a cool place that shares space with 1977 Mopeds, and Grayling Ceramics. Serving coffee from multiple roasters, both brew and espresso. Stop in for a gourmet latte served in their handmade ceramic mugs and peruse the selection of Mopeds, Ceramics, and awesome shirts!
Already been to Factory Coffee and want to check out the other coffee shops that Kalamazoo has to offer? See our 
Downtown Kalamazoo Coffee Crawl
 for more coffee inspo!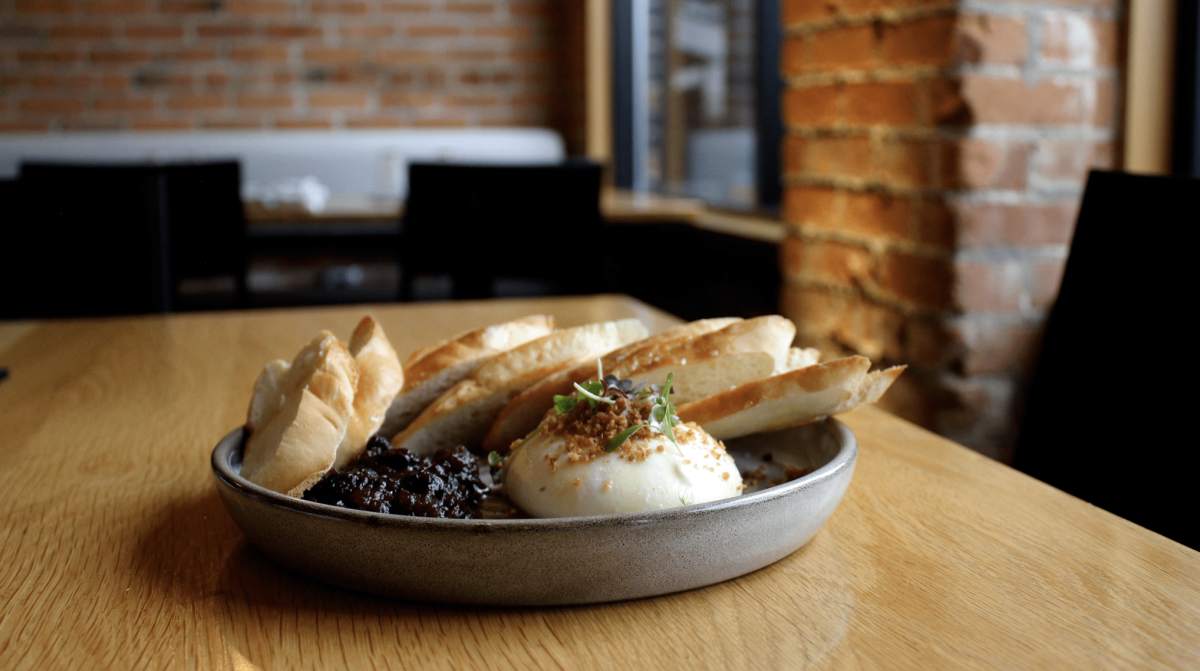 Located in a former gray-iron foundry and steel fabrication facility in Kalamazoo, Michigan, 600 Kitchen & Bar features a diverse menu and full bar, all with a Michigan-sourced and inspired theme!      
  Today, Louie's is the oldest bar in Kalamazoo. The bar acts as an escape from the the busy city. When patrons walk in, the first thing they notice is the taxidermy lined walls. It features a cabin on the lake feel. Louie's has drink specials every night of the week, a free comedy show every Tuesday, open mic night every Wednesday, and live entertainment in the Back Room every Friday and Saturday. Louie's is a a home away from home for the regulars, and for every new customer that walks in, they walk out feeling like they just spent an evening with old friends.    
  Kalamazoo is known for its vibrant craft beer scene, but there is another artisanal beverage worth exploring. Although distilleries were prevalent in Kalamazoo during the 1800s, the world of craft spirits is new territory for this dynamic city. Luckily, Green Door Distilling Co. is leading the way with spirits that encourage sippers to explore, take risks, and live life to the fullest!
You can sip on spirits extremely close to the source at Green Door Distilling's bar and tasting room (limited indoor seating currently due to COVID-19), or head outside to the Green Door Garden area. Both spaces offer the perfect setting for discovering their spirits. You can order cocktails such as Old Fashions, Blueberry Lavender Gimlets, Bloody Marys and more!
Vine Neighborhood
  https://www.instagram.com/p/Bx2jX7lAW-a/ Located in the heart of the Vine Neighborhood in Kalamazoo, Michigan and perched atop the Fourth Coast Cafe, Crow's Nest has been the go-to restaurant for the surrounding neighborhood and travelers near and far for nearly a decade.  
A place to meet friends, both old and new, share stories, all without the distraction of television. O'Duffy's is Kalamazoo's only real Irish pub, family owned, real food, real beer, and really wonderful people. It was one of the very first non smoking bars in Kalamazoo. O'Duffy's opened in the Summer of 1999.        
 

 

 

View this post on Instagram

 

 
  A cafe with great coffee and an even greater cause. The men and women who prepare the lattes, cinnamon rolls, sandwiches and salads are students or graduates of the KPEP culinary arts program.        
Kzoo Swift is an awesome, grassroots-style shop. They offer a range of vintage and used bikes and accessories, and everyone can find something to suit their needs. A shop to buy, sell, trade, repair and even customize your ride.        
A paradise for casual collectors and crate diggers alike, they specialize in new and used LPs, 45s, 12"s and cassettes. Most any local will tell you that Satellite Records is a treasure trove and hidden gem of Kalamazoo.
    Want to learn more about Kalamazoo? Grab a FREE copy of our visitors guide! We'll ship it to your mailbox (the physical one) in no time at all.