The fall season is hands down one of the best times to visit Kalamazoo! This day trip itinerary highlights some of the many unique ways to have fun and explore the changing scenery while also ensuring that you set foot in almost every area of Kalamazoo County.
Take leaf peeping to the next level as you take in morning lake views, followed by the unmatched beauty of the Kalamazoo Nature Center's hiking trails. Then get ready to sample, sip, taste and relax while you enjoy Michigan apples, cider and beer straight from the source!
Brunch at Cove Lakeside Bistro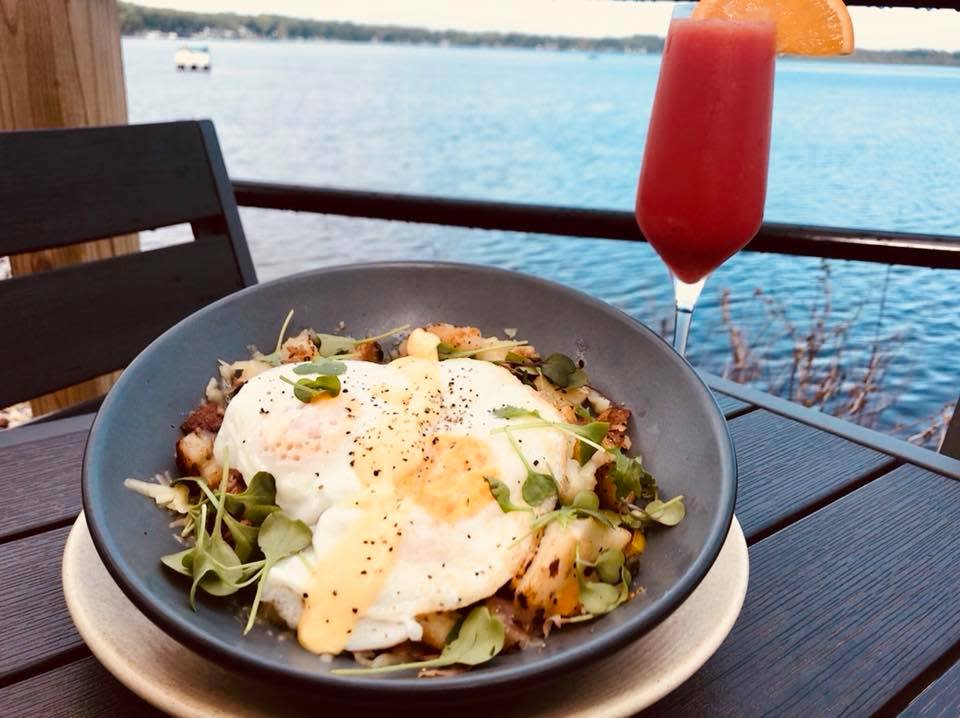 Cove Lakeside Bistro is a modern eatery with a lake house feel, located on West Lake in Portage. If you're looking for a greasy spoon lunch spot, Cove would not be the place for your brunch experience. That being said, their brunch menu is unique, fresh and creative, and you can't beat the floor-to-ceiling views of West Lake. Plus, if you're going to be out all day, you're going to need top-notch food to fuel your afternoon activities!
Kalamazoo Nature Center
for a hike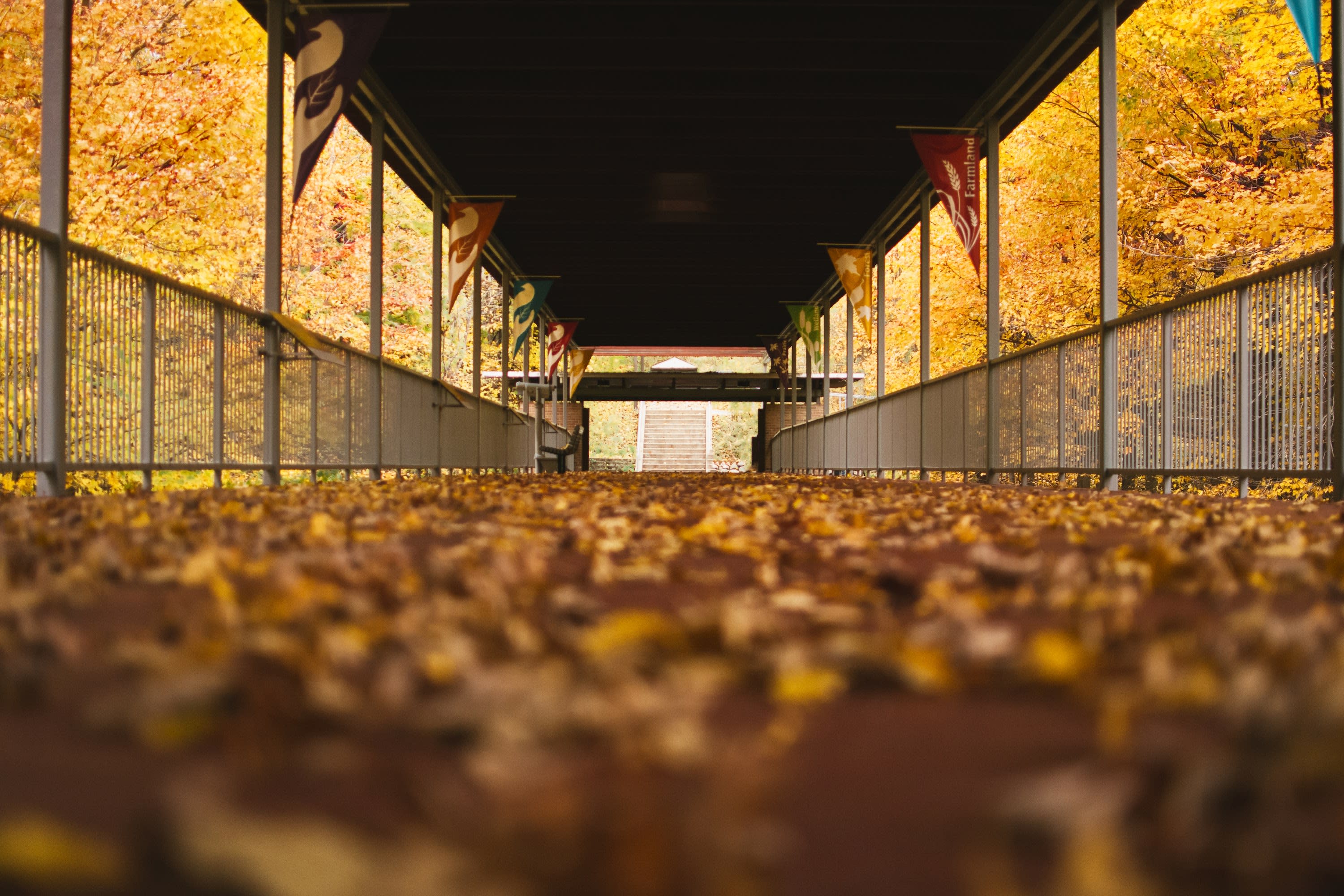 This must-visit outdoor and indoor experience will connect you to the natural world. The Kalamazoo Nature Center lets you enjoy miles of trails through woods, wetlands, and prairies. While you walk around the trails, listen for owls, songbirds, woodpeckers, and more. Keep your eyes open for wildflowers, deer, turkey, butterflies, insects, turtles and other creatures!
There is also a year-long, three-story tropical rainforest inside the Nature Center. This is a great place for a winter excursion to see beautiful greenery! In the spring, enjoy the butterfly and hummingbird garden – which is filled with plantings and flowers that feed and provide shelter for the delicate creatures. Everyone (and every animal) can find something to enjoy and discover at the Kalamazoo Nature Center!
Afternoon at a Gull Meadow Farms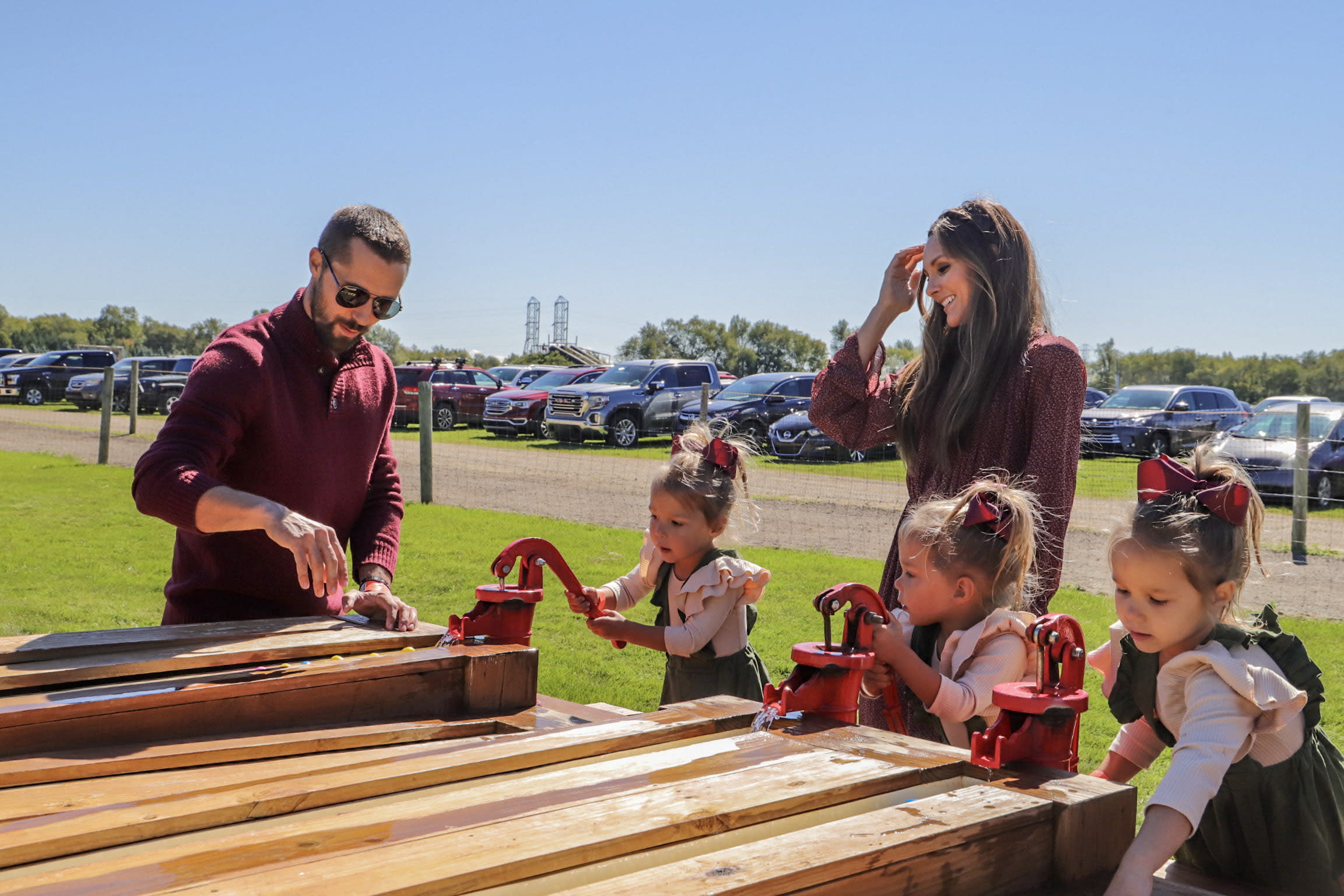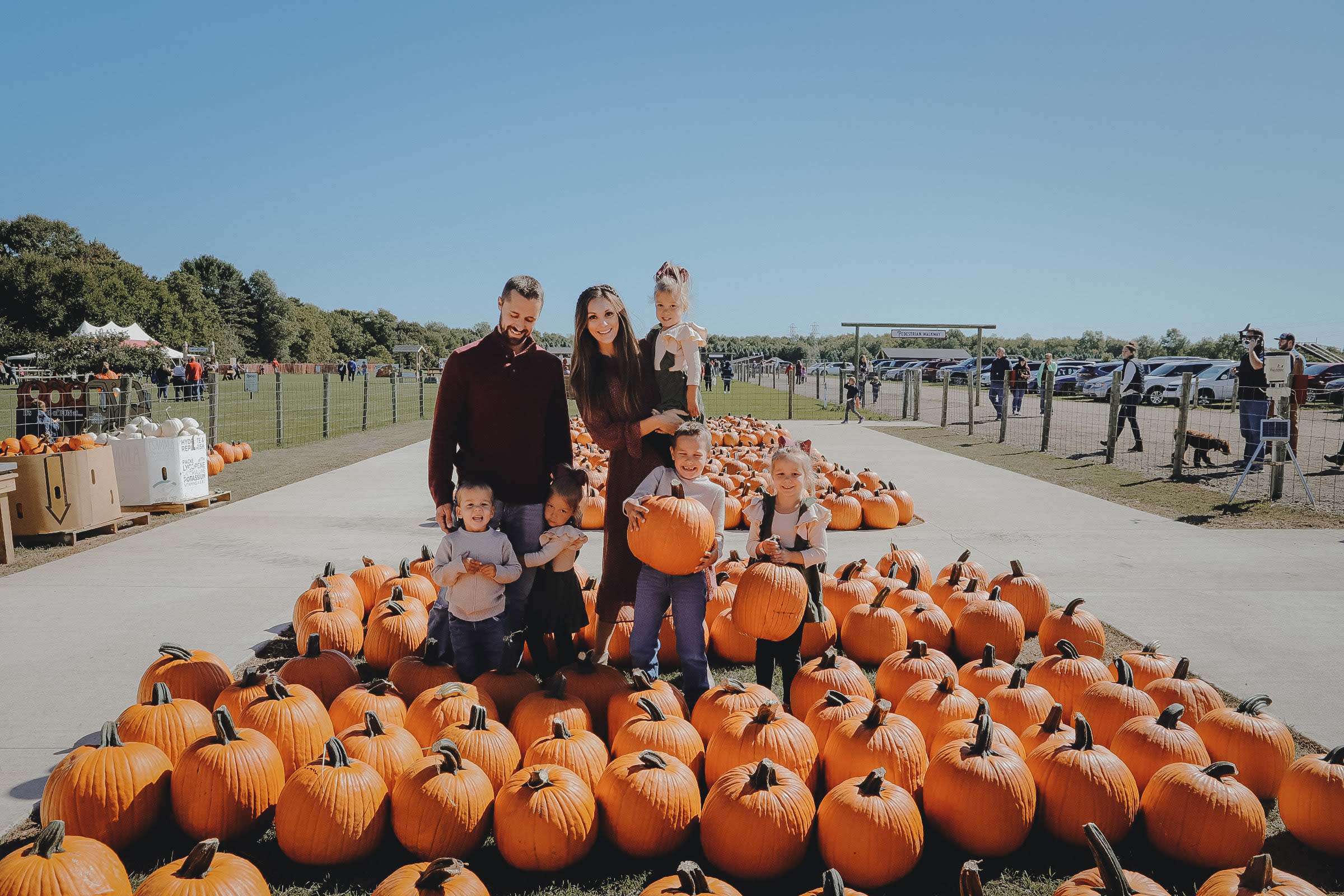 Gull Meadow Farms is a fun destination for for the whole family. They offer UPick apples, pumpkins, a corn Maze, fresh baked goods, barn animals and more! They're open August - December, and host multiple festivals, arts and craft fairs, vintage markets and various other unique events throughout the season.
This place is extremely kid-friendly, but if you're planning a visit without kiddos in tow, there are plenty of things to do here that make for a perfect date, an afternoon with friends or your in-laws; you will for sure find something worth your while! Our favorite adult-friendly activities are the wagon rides out to the orchard for apple picking or out to the pumpkin patch to find your one-of-a-kind pumpkin for carving that perfect Jack-o-lantern. 
And while you might still be full from your brunch at Cove, you can't leave without grabbing some fresh donuts, cider and kettle corn to-go!
Dinner at Cosmo's Cucina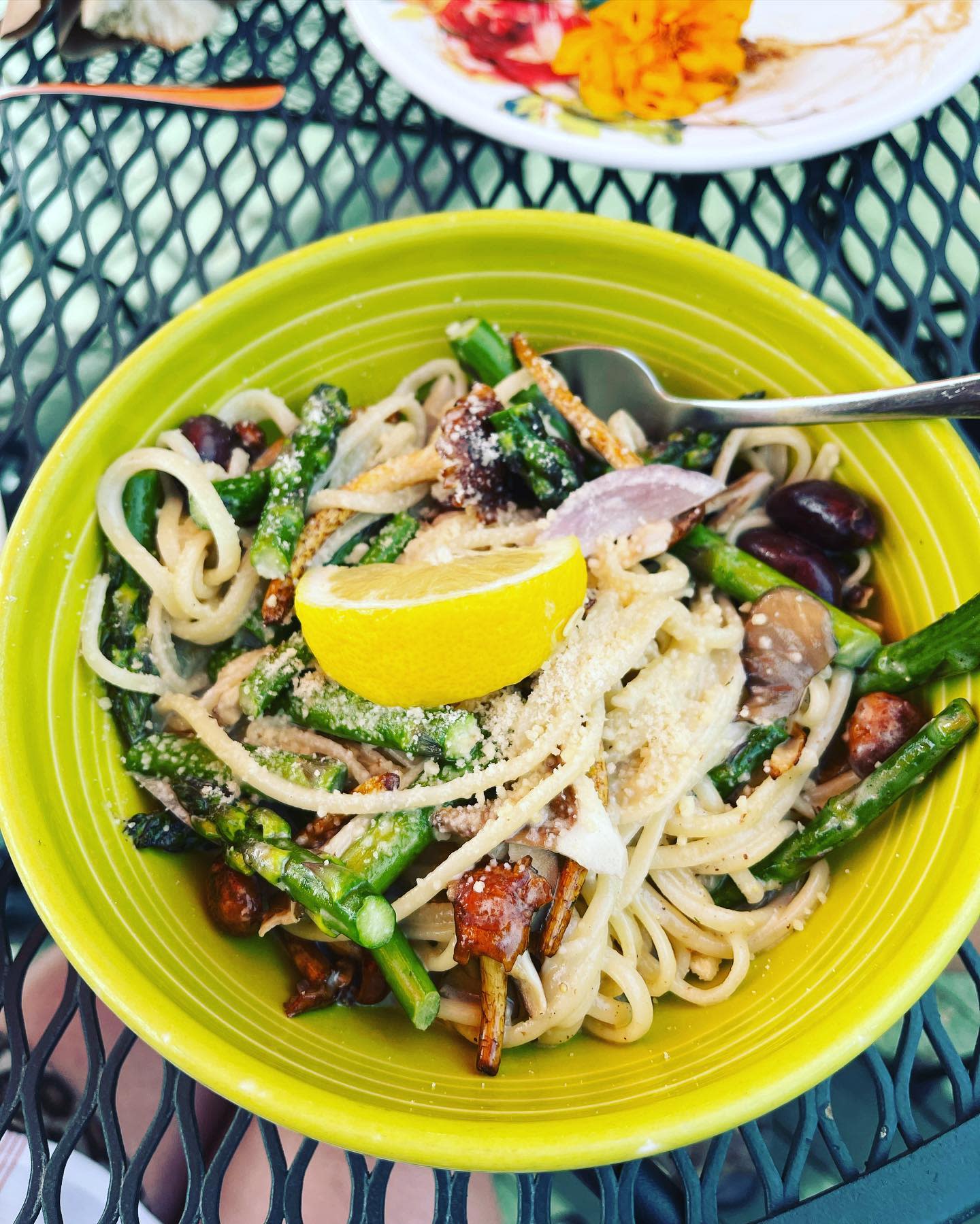 Not only do the old tree-lined streets of Kalamazoo's Historic Vine Neighborhood provide for some great fall views, you can attend one of the many Haunted History of Kalamazoo walking tours that take place just a few blocks away in Bronson Park! If you're not in to the spooky thing, then we're confident that you'll love the warm and cozy vibe at Cosmo's Cucina.
Cosmo's Cucina is locally and family owned, working with local farmers, sourcing the best, freshest ingredients available long before it was the in, trendy thing to do! Meals are created to order, from scratch in their kitchen in on the cozy second floor of a beautiful historic building.
End the night with drinks and dessert at Texas Corners Brewing Company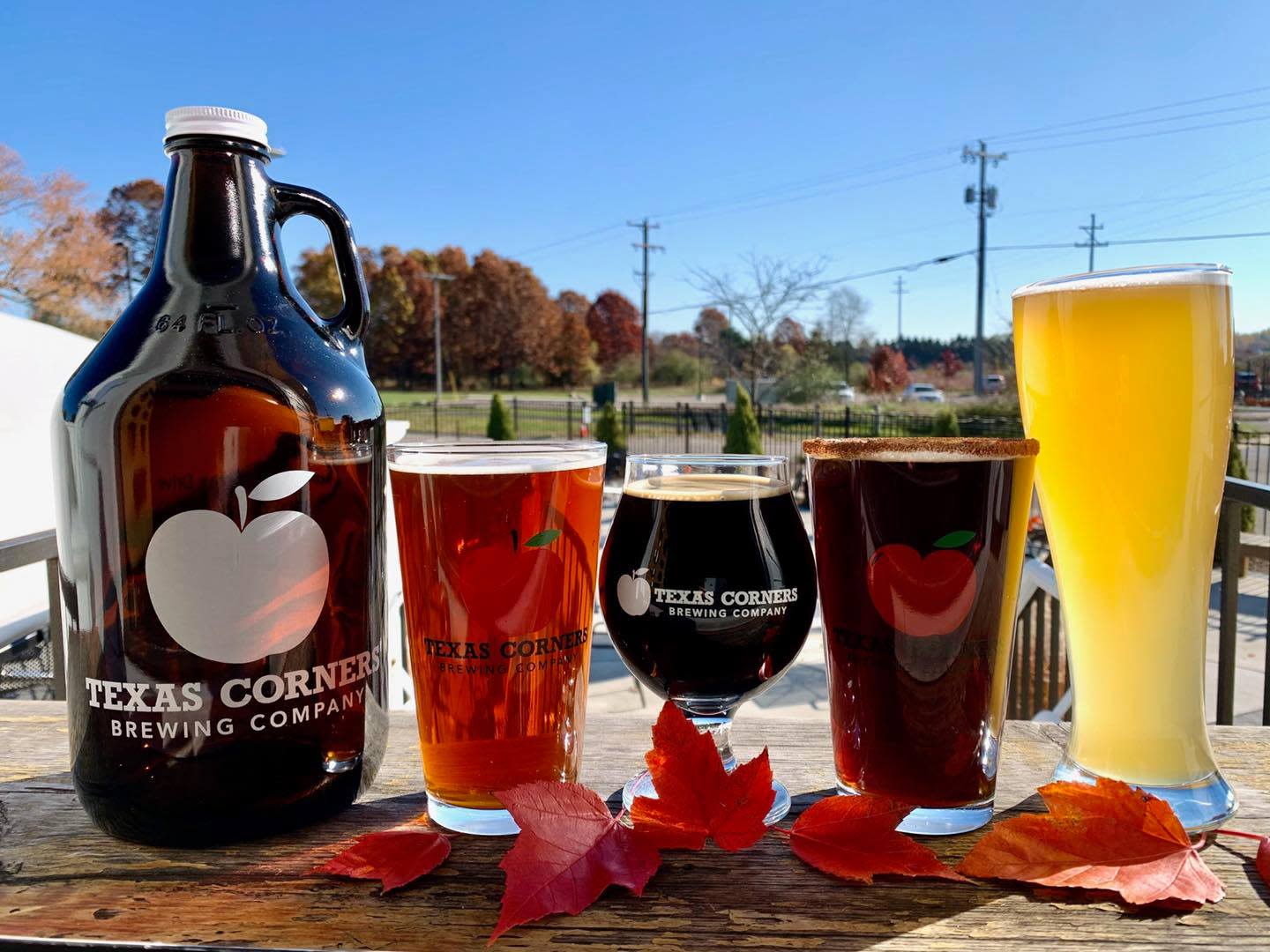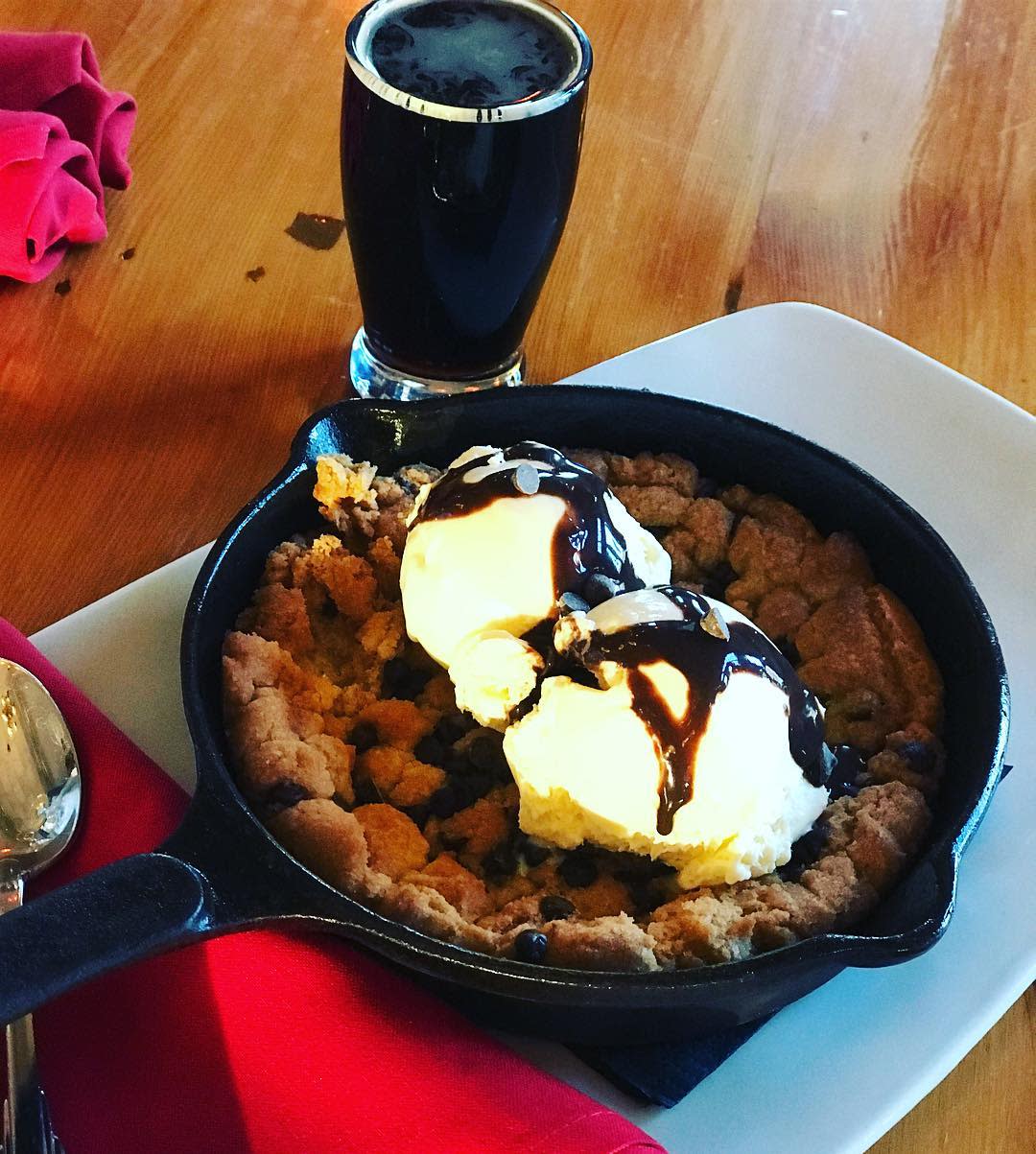 Just outside of the hustle and bustle of Kalamazoo is the Texas Corners Brewing Co. Housed in a repurposed chapel, folks still gather here to savor handmade craft beers and ciders. They're famous for their bison burger but also serve a delicious kids menu with options as lowas $4. Families can also sit outside on their patio to look at the beautiful lawn and lush trees!     
After a long day of fall fun, you're probably ready to call it a night. Why night extend your stay at one of our hotels or B&B's?