Winter in Kalamazoo, Michigan is beautiful! The winter season offers so many unique experiences for families and plenty of opportunities to be active. Each winter, we make a bucket list of things that we want to experience together as a family. We have a few favorites that top our list every year. Following are our family's favorite winter activities around greater Kalamazoo.
Ice Skating Millennium Park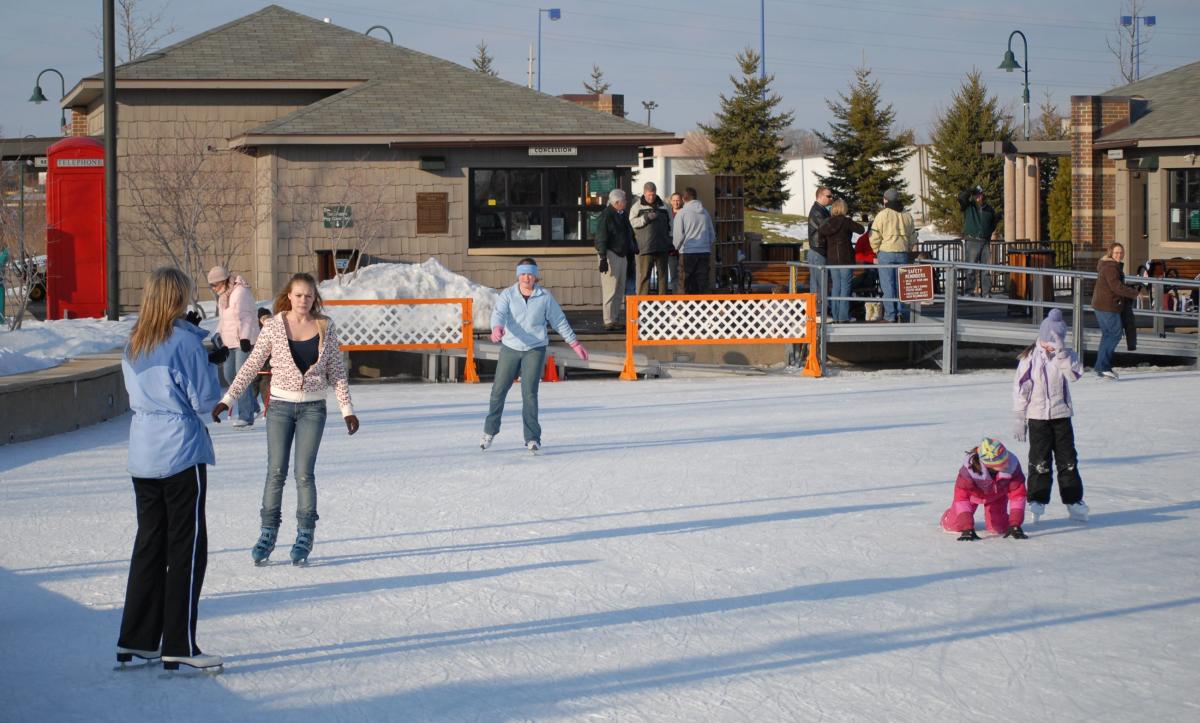 Millennium Park located at 280 Romence Road in Portage, offers ice skating during the winter. The rink season starts in mid-December and runs through March 1. For a modest fee, you can rent figure or hockey skates. They also offer skating "walkers" to help the young ones learn how to skate. It's a wonderful outdoor skating venue whether you have been skating for 50 years or just learning how to skate. They also offer refreshments for purchase and a warming room.
Tubing at Echo Valley  
 

 

 

View this post on Instagram

 

 
Your family will love tubing at Echo Valley. Their tubing hill offers a good mixture of fun and excitement. Located at 8495 East "H" Avenue, Kalamazoo, Echo Valley is open from December 20 through the second week of March 2015. While you're there, you can take a ride on the toboggan run or try ice skating. There is a lodge where you can get hot chocolate and other refreshments to warm up. Echo Valley is a great place to go for family fun.
Hiking or Snow Shoeing at Kalamazoo College's Lillian Anderson Arboretum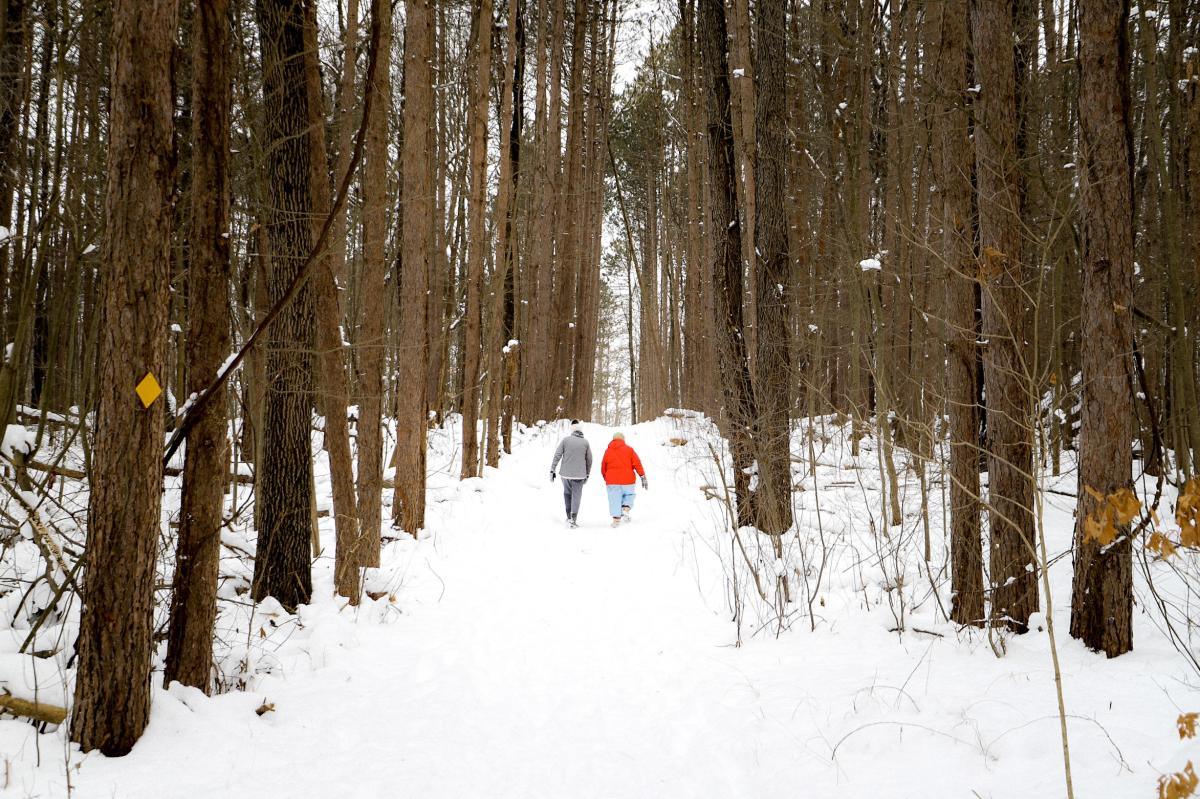 One of the most popular nature spots for not only hiking, but also some pretty epic photo opportunities, is the Lillian Anderson Arboretum! Kalamazoo College's Lillian Anderson Arboretum comprises 140 acres of marsh, meadow, pine plantation and second-growth deciduous forest in Oshtemo Township, Kalamazoo County, Michigan. Leash pets are always welcome!
Maple Sugar Festival
This is a family-friendly and educational event that we go to every year at the Kalamazoo Nature Center. This year is their 50th Annual Maple Sugar Festival. Start your day with delicious pancakes smothered in real Michigan maple syrup! Go back in time as you walk along a wooded trail with a Naturalist for a historical maple sugar tour. Or experience the amazing Birds of Prey up close! The whole family will enjoy the sweet experience.
Go sledding at Kindleberger Park
 

 

 

View this post on Instagram

 

 
Some famous sledding hills in the area include Milham Park Golf Course and Kindleberger Park in Parchment. Both of these locations offer accessible on-site parking. 
Visit the Reindeer Ranch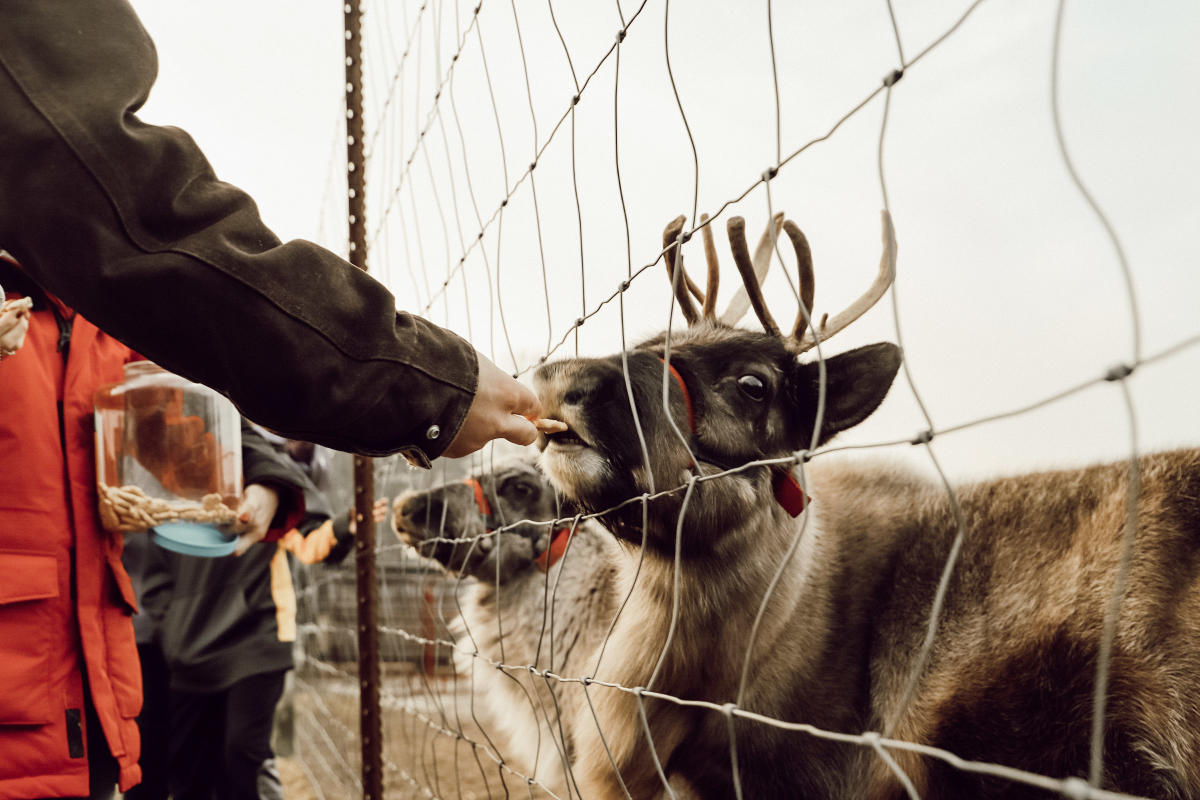 Take guided tours of the Reindeer Ranch farm with our trained tour guides. Learn about reindeer, where they are native, how they are built for the tundra and freezing temperatures, and more. Then visit with a real live reindeer and see the rest of the herd.
We hope you can try some of these winter activities and events. Winter is best enjoyed by bundling up and being active!