It's a winter wonderland in Kalamazoo, Michigan! Take your little ones on a magical visit to our reindeer ranch, snowshoe your way through nature's bounty, slide down the sledding slopes or spin around the ice-skating rink. Create family memories that'll warm you up this winter. 
Visit the Reindeer Ranch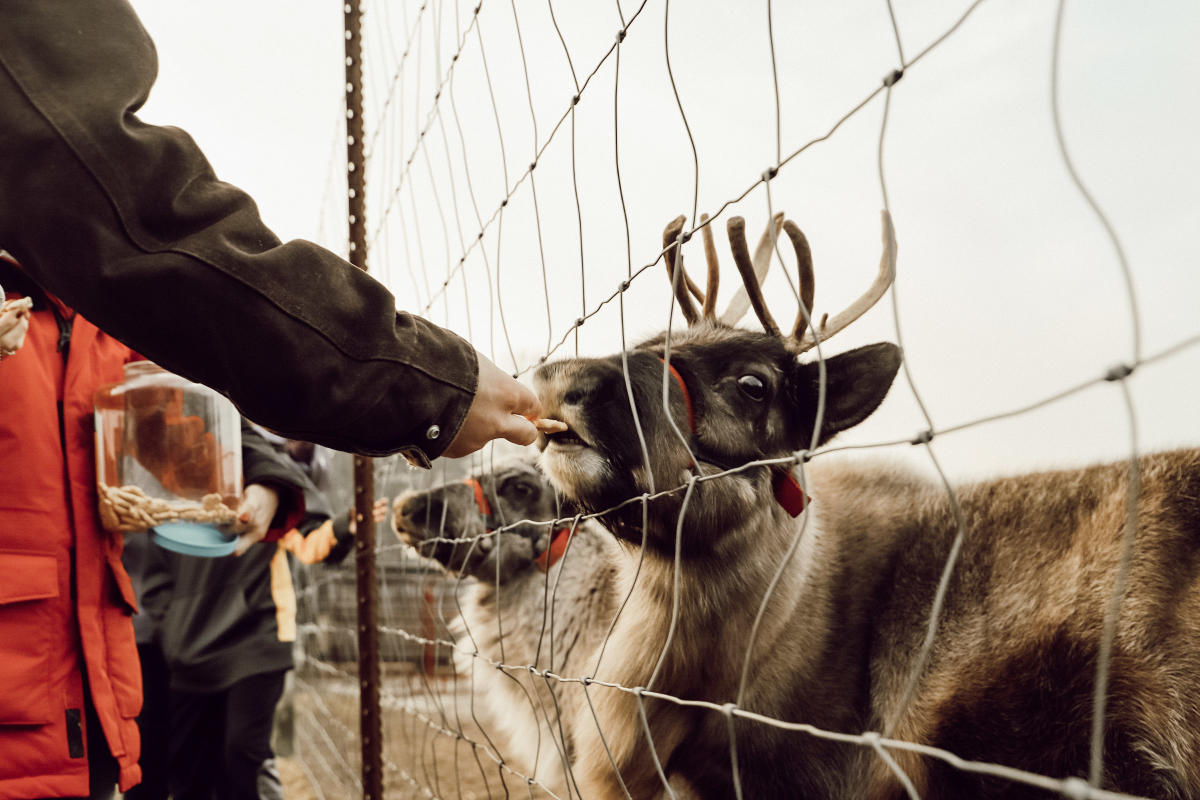 A tranquil and joyous afternoon at the Reindeer Ranch in Kalamazoo, Michigan, is simply magical. As soon as you step foot onto the ranch, the air becomes alive with an excited buzz. You are welcomed by friendly ranch hands who guide you through a wonderland of velvet-nosed reindeer grazing leisurely in snowy paddocks. Children laugh with joy as they feed and pet these majestic creatures, under the watchful eyes of the seasoned herders. You are then led to a warm and rustic barn where hot chocolate and festive stories entertain and enthrall both the young and old. If you book a tour for the evening, enjoy a rustic walk and marvel at the festive lights that adorn the forest. As the day draws to an end, you'll leave the ranch feeling enriched by the charm of the countryside and the company of its enchanting inhabitants.
Find a Sledding Hill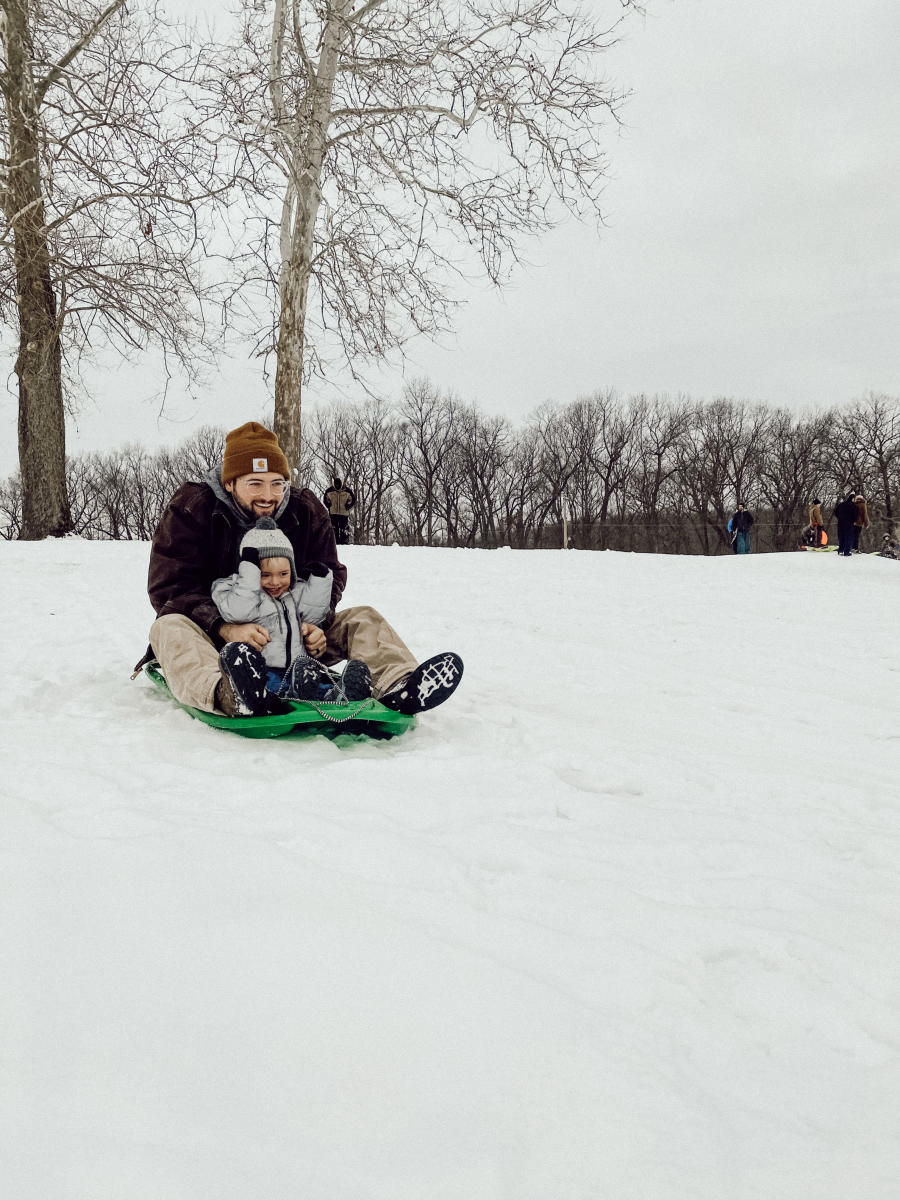 Kalamazoo, Michigan, is blessed with an array of stunning sledding hills that are alive with laughter and screams of delight during the winter months. These include Kindleberger Park, featuring a steep slope that will make even the bravest sledger's hearts race. There's the spacious Milham Park with a scenic hill perfect for a leisurely sled ride, and last but not least, there's Spring Valley Park's hill which boasts a variety of terrains suitable for both experienced and novice sledders. Each location promises a fantastic sledding adventure!
Maple Sugar Festival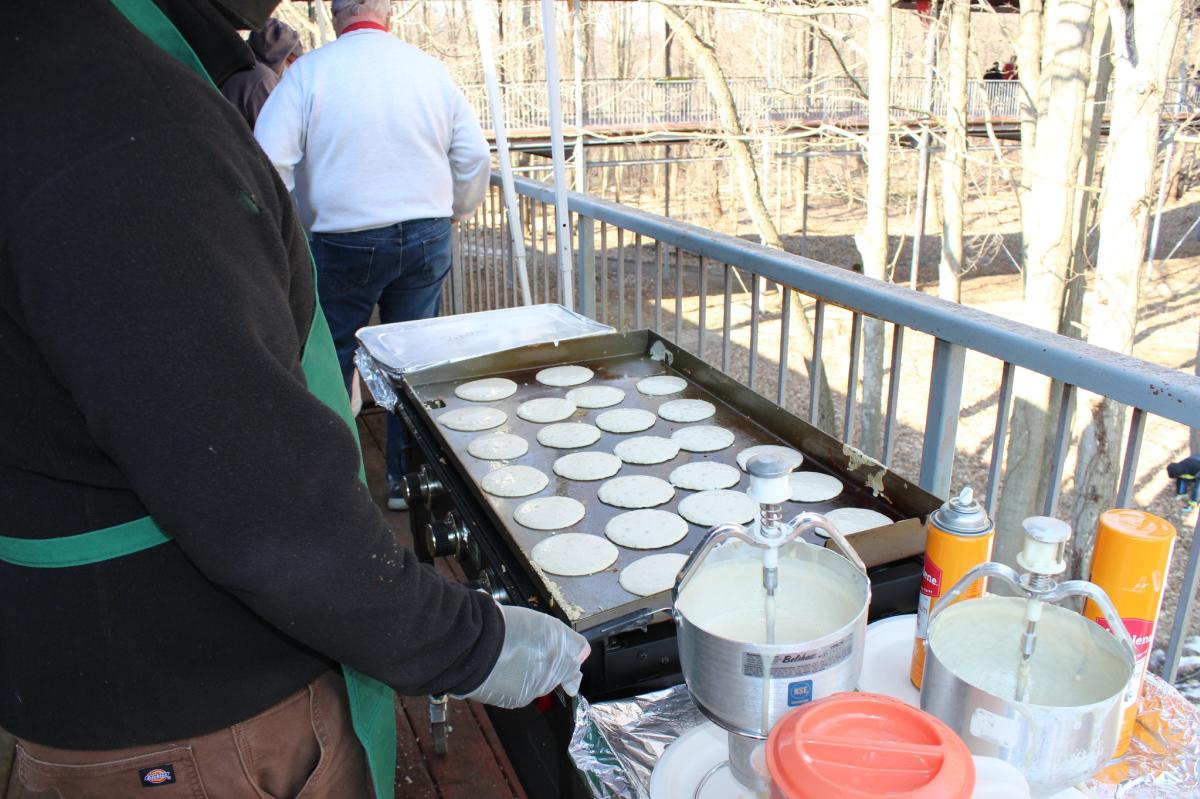 The annual Maple Sugar Festival at the Kalamazoo Nature Center is a testament to Michigan's vibrant natural and cultural history. This sweet, family-friendly event gives attendees a unique opportunity to discover how maple syrup is made, from tree tapping to the boiling process, through interactive demonstrations. Live music, mouth-watering pancake breakfasts topped with locally sourced maple syrup, horse-drawn wagon rides, and lively storytellers create a charming, rural atmosphere that adds a delightful taste of history to the experience.
Go Snowshoeing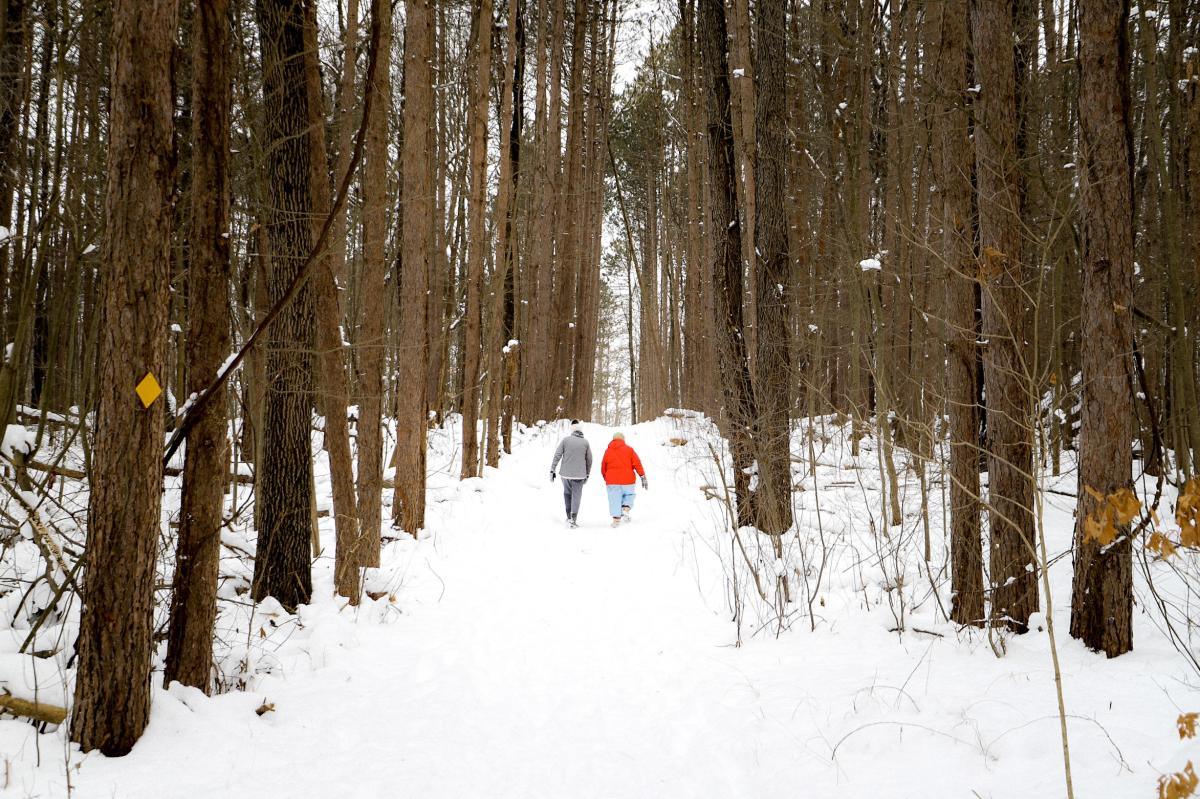 Kalamazoo County has plenty of trails perfect for a tranquil snowshoeing expedition. The Al Sabo Preserve and Lillian Anderson Arboretum are two popular choices, offering miles of serene woodland paths, as well as the challenging terrain of Kalamazoo Nature Center. Additionally, Kellogg Forest offers diverse topography and Chipman Preserve promises a more peaceful trek through meadows, wetlands, and woods.
Go to Echo Valley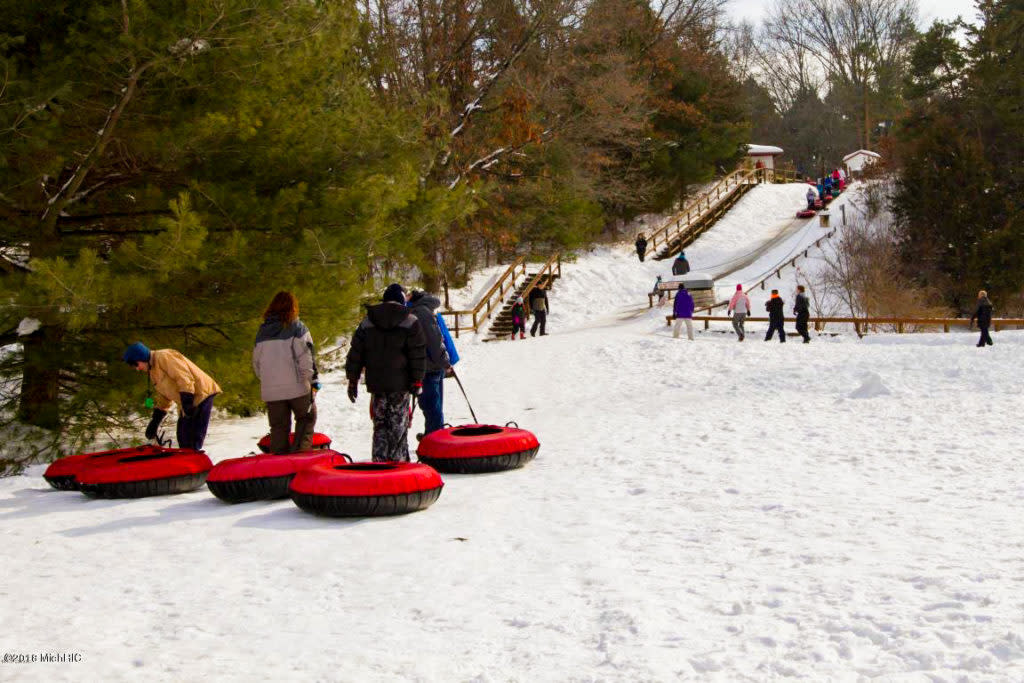 An afternoon at Echo Valley in Kalamazoo is an exhilarating, high-octane experience. This winter sports park features three large, 60-foot-high, 700-foot-long toboggan runs that will leave your heart racing. Families and friends can rent a toboggan, head to the top of the snow-capped hill and then plummet down at speeds up to 60 miles per hour. Afterward, they can enjoy warming refreshments at the snack bar and exchange stories of their thrilling rides. 
Ice Skating at Millennium Park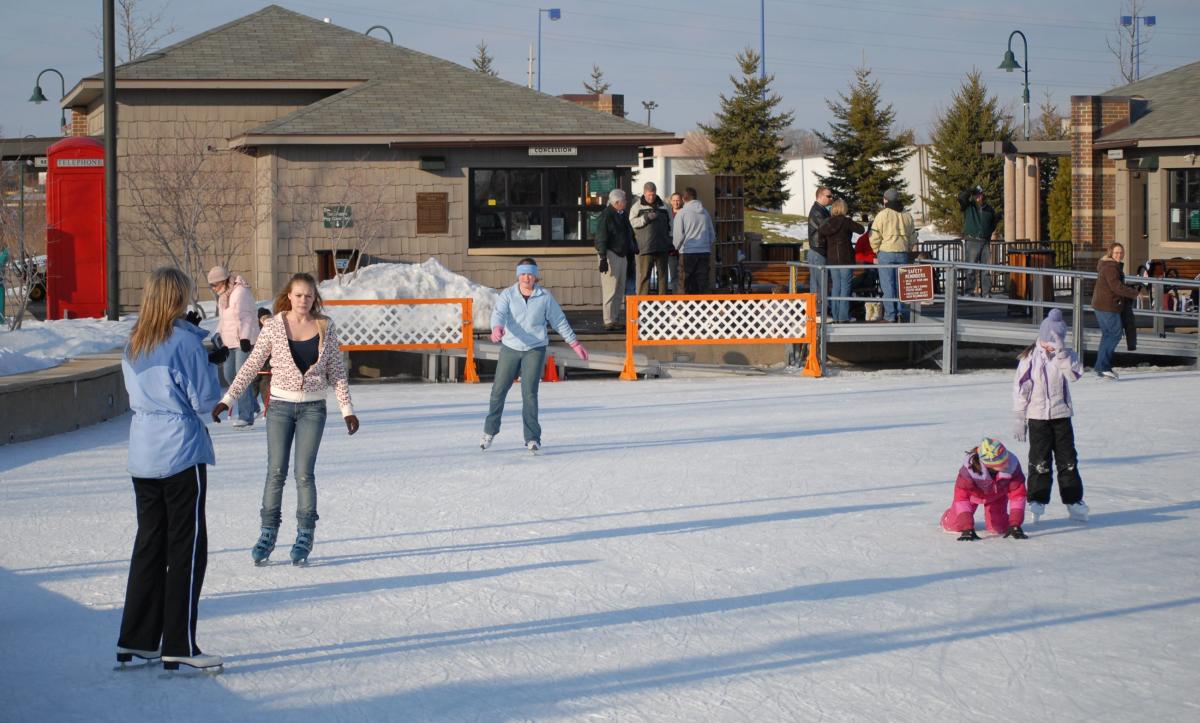 Kalamazoo County provides a variety of choices for ice-skating enthusiasts. From Millennium Park, where skaters can enjoy an open-air ice rink during the winter months for a classic, chilly Michigan skate experience.