Kalamazoo has an amazing food scene with flavors from around the world. If you're looking for authentic Mexican dishes, Quekas has some unique offerings and should be a "must visit" stop on your list! 
Adrian Rojo opened Quekas six years ago at 826 E. Cork St., just on the south end of the city, with the goal of bringing authentic Mexican food to the area including items not found at other Mexican restaurants. It all started back in Mexico City where Adrian grew up.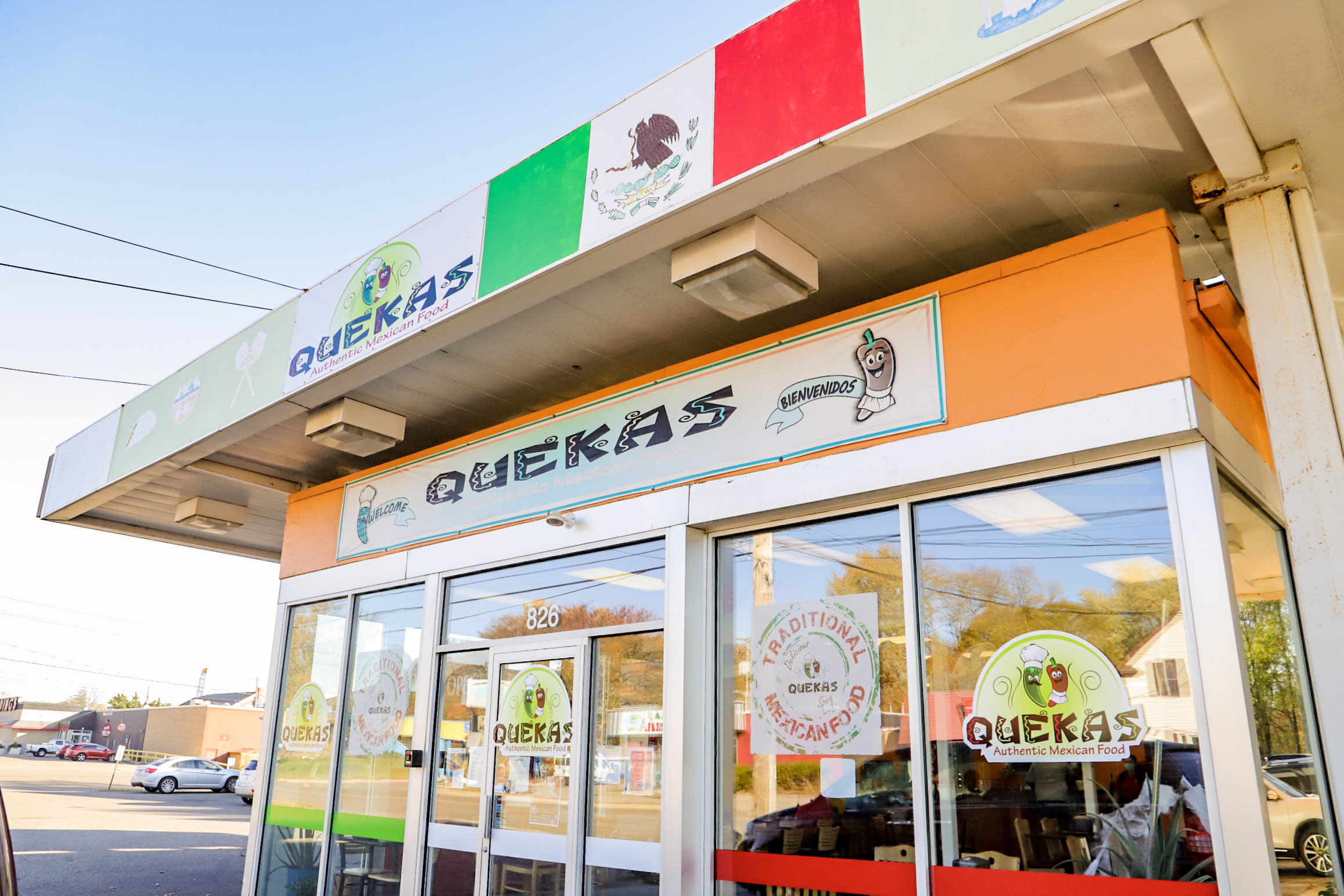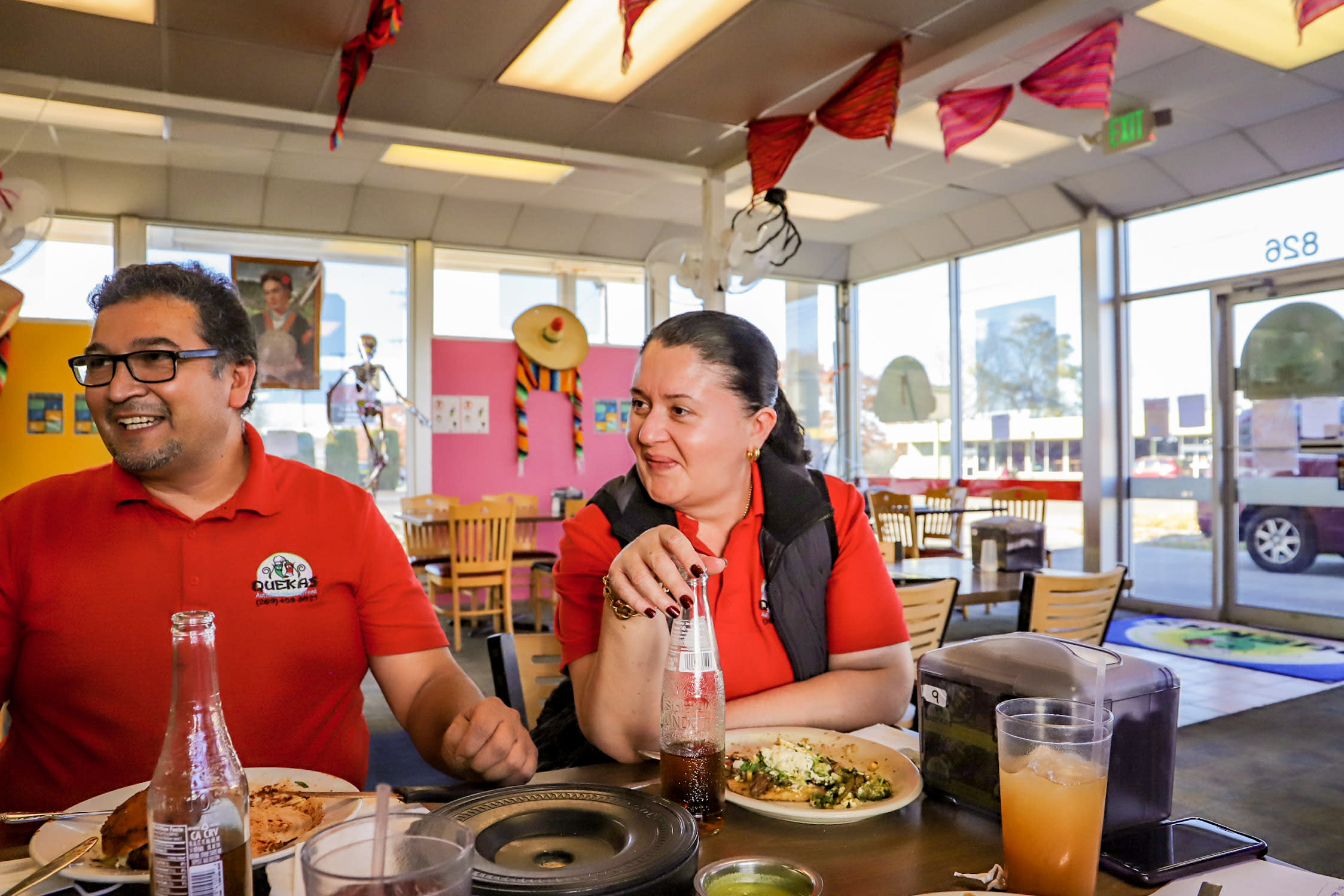 "Being Mexican, you have a strong sense of family and tradition. I wanted to bring to Kalamazoo, the recipes and traditions that I learned from my grandparents, to add something different to the Kalamazoo food scene so everyone could enjoy this food," said Adrian. Everything is handmade and fresh. There's no sacrifice on quality. Adrian loves cooking food that he would serve to his family and follows the recipes as they were taught to him.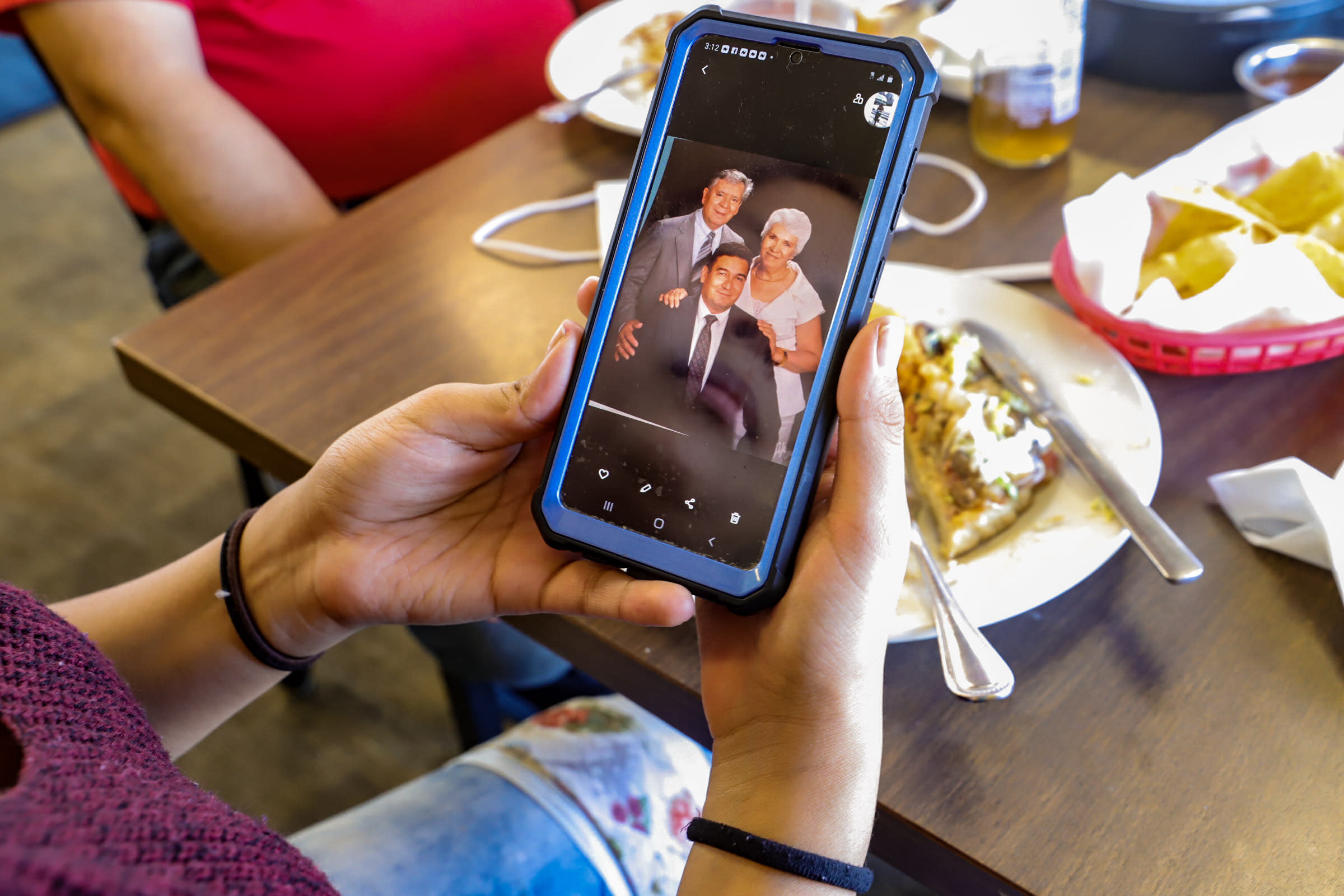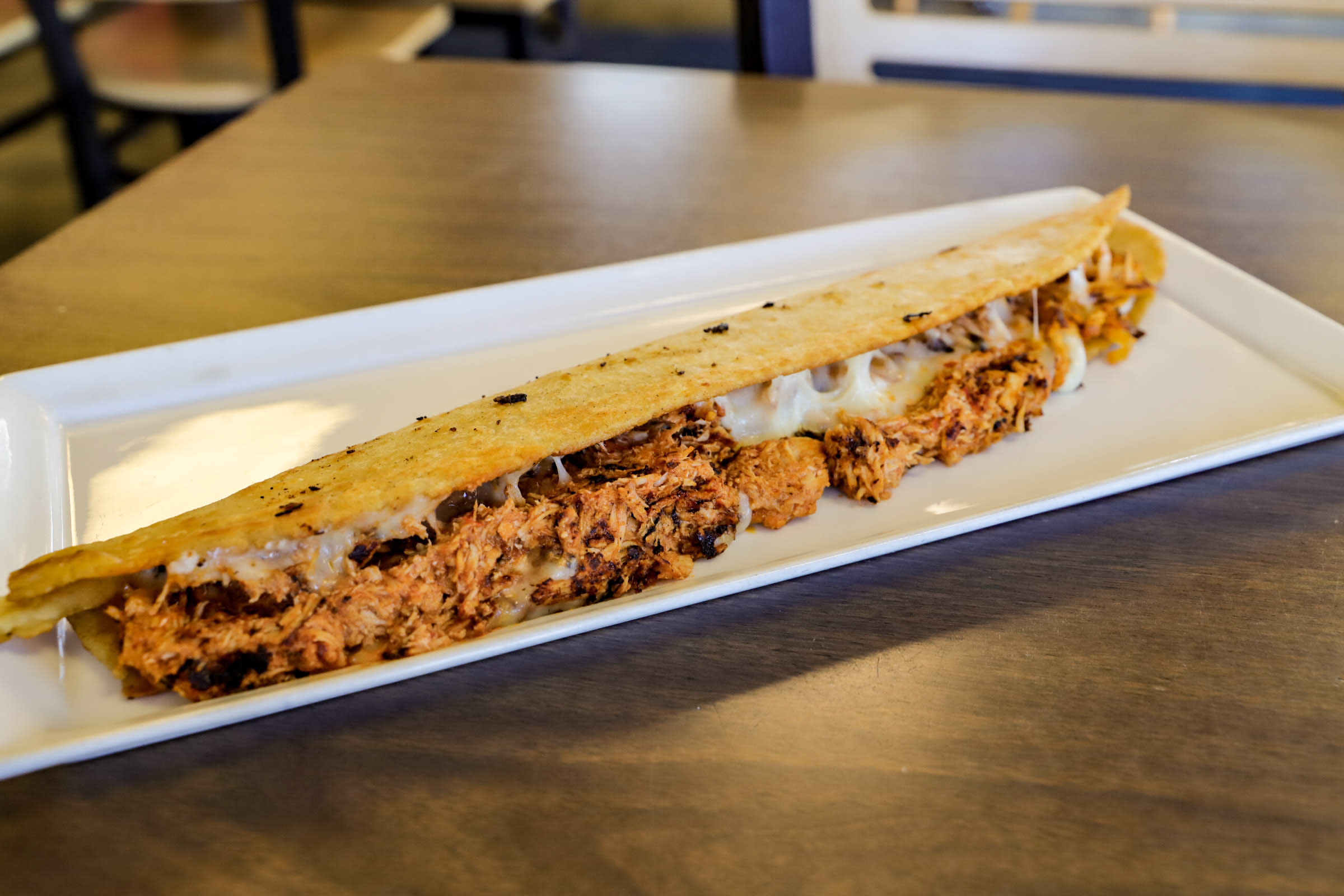 The Suadero (tender beef) that is served at Quekas is a recipe straight from Adrian's grandfather, Monico, who was a carpenter.  
"This was his favorite dish to make, and he made it on the feast day of Saint Joseph, the carpenter," said Adrian. Another recipe comes from his aunt who lives in Mexico City. 
"Shredded pork marinated in chilis, spices and oranges for citrus notes. Cochinita Pibil was her favorite dish for her birthday," said Adrian. He has worked in restaurants all his life, including a small one in Mexico City that only served the best huaraches, which are now found on the Quekas menu. A long handmade oval tortilla filled with beans, topped with green or red sauce, onion, cilantro, and fresh cheese.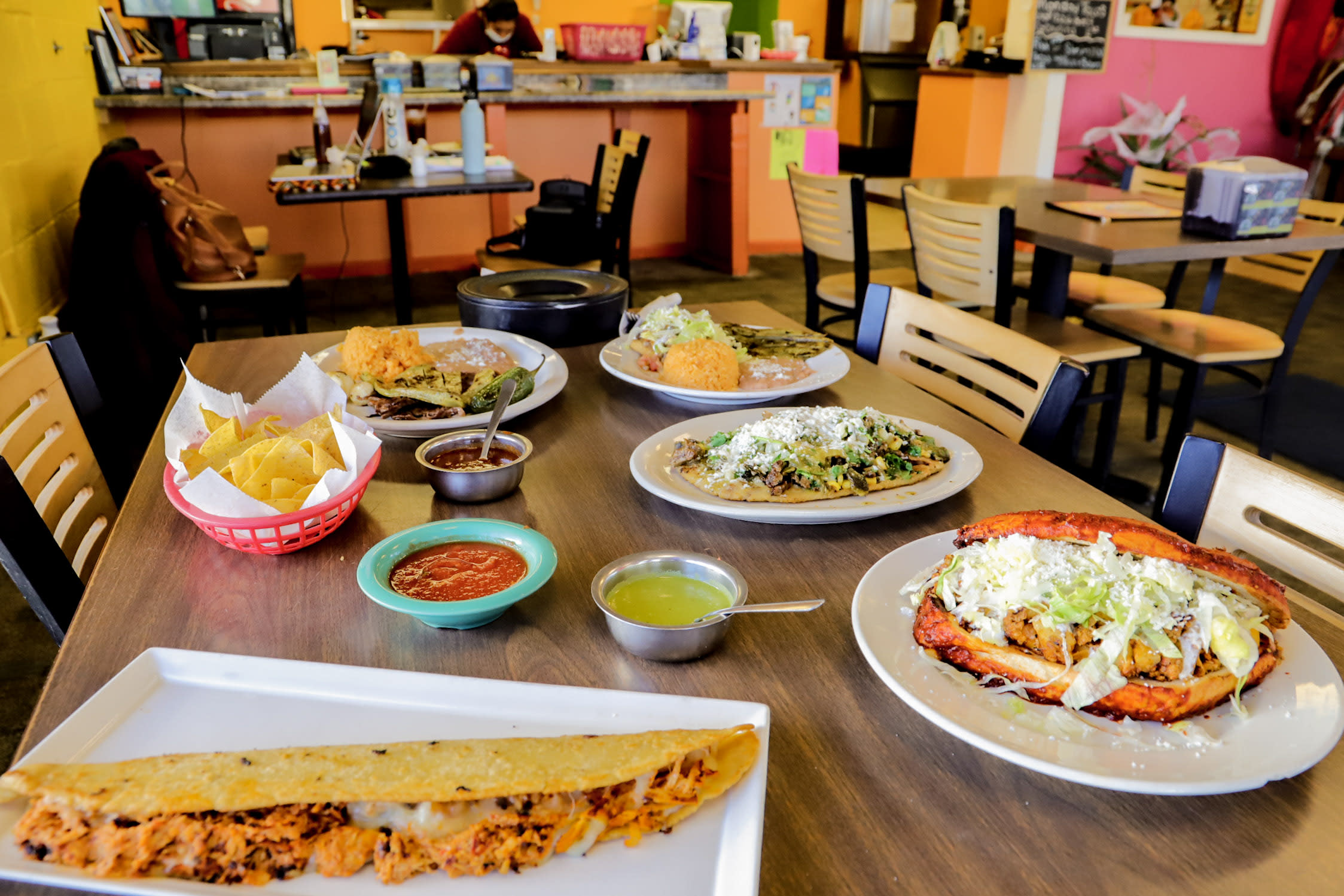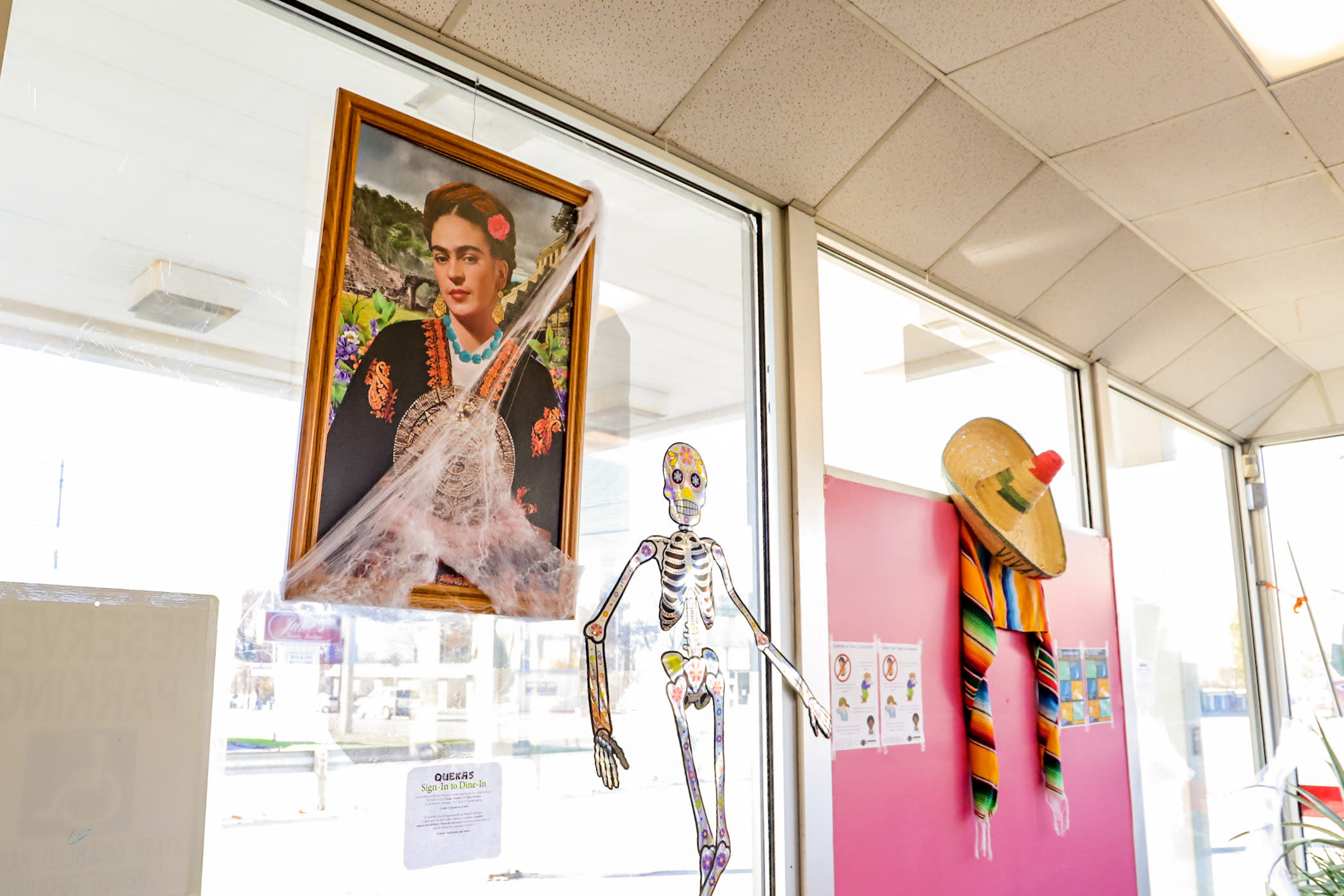 The name of the restaurant is a dish too. Quekas is a slang term for quesadilla in Mexico City, and the restaurant has three different varieties including super quekas, of which there's nothing like it in the area. If you're looking for something unique to try, this is it! 
Vegetarians will also love the variety of options on the Quekas menu, which has expanded to include healthy fillings like nopales (grilled cactus), rajas (poblano peppers), and hongos (mushrooms) thanks to Carmen Alcaraz. Originally from Sinaloa in Northwestern Mexico, Carmen came to work at Quekas two years ago with an interesting start.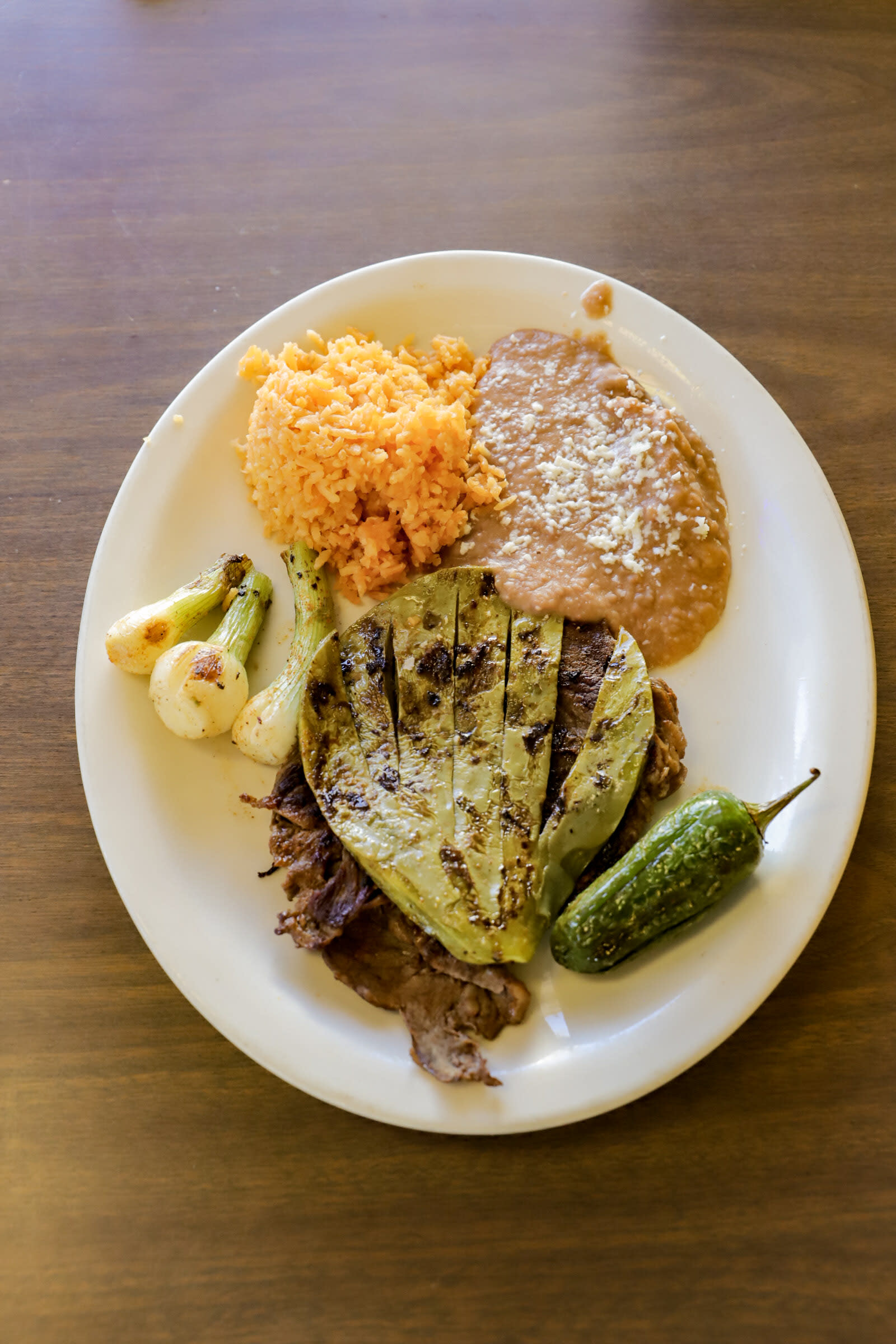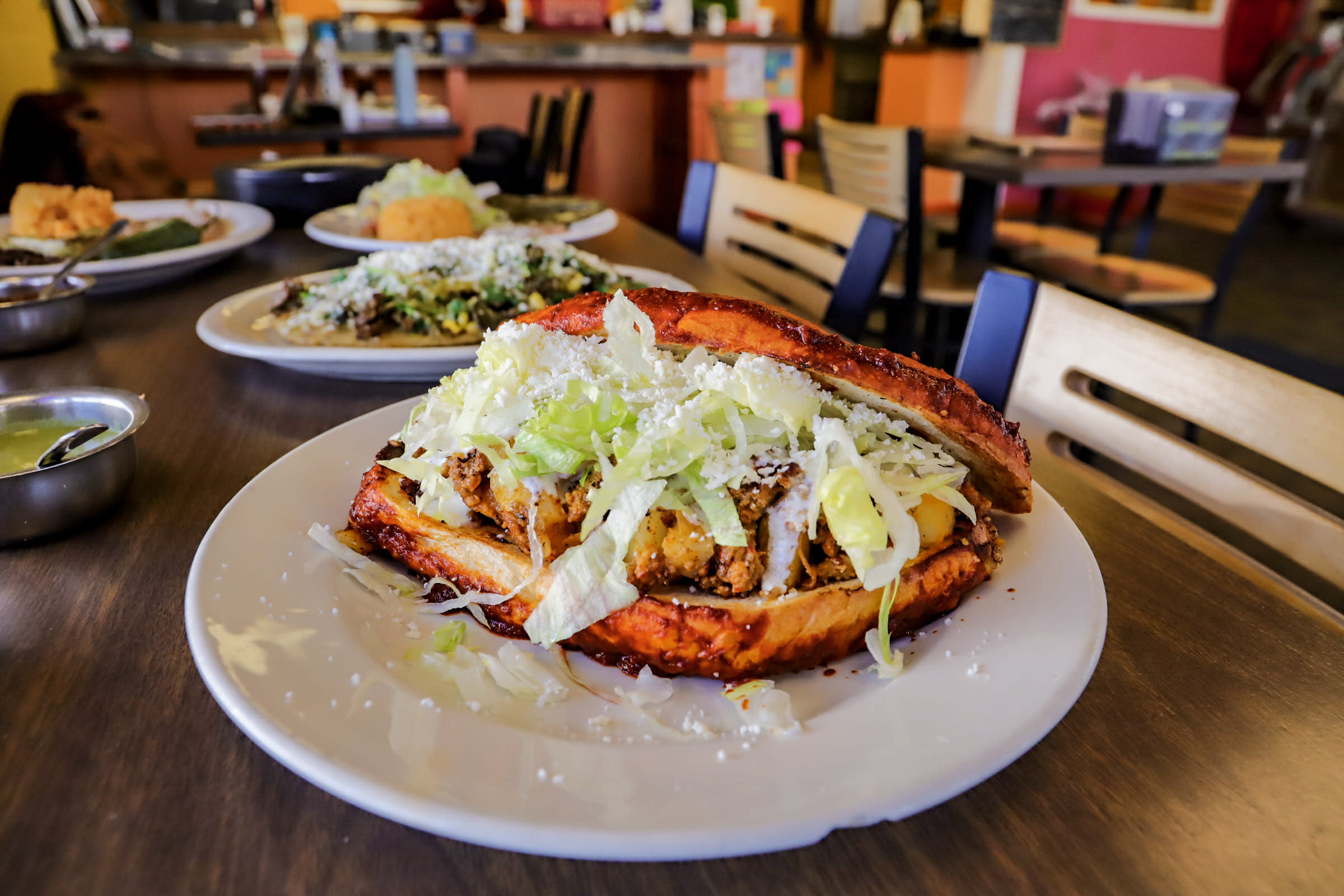 "She came in saying she can cook, waitress, whatever we needed. She wanted a job, but had never worked in a restaurant and she didn't know how to cook!" said Adrian, as both he and Carmen laughed remembering that day. Carmen learned how to cook fast and created some of her own dishes, adding birria tacos and different Menudo Saturday Specials to the menu. In fact, her arm length was the perfect measurement for quekas, so Carmen has become the expert quekas maker! When it comes time for dessert, Carmen recommends the Tamale Dulce, a truly unique strawberry flavored masa with raisins. 
With all these delicious foods, there are quite a few exotic ingredients that must be brought in fresh through distributors. When Adrian has needs his distributors can't meet, he can turn to Supercarniceria Las Palmas just across the street.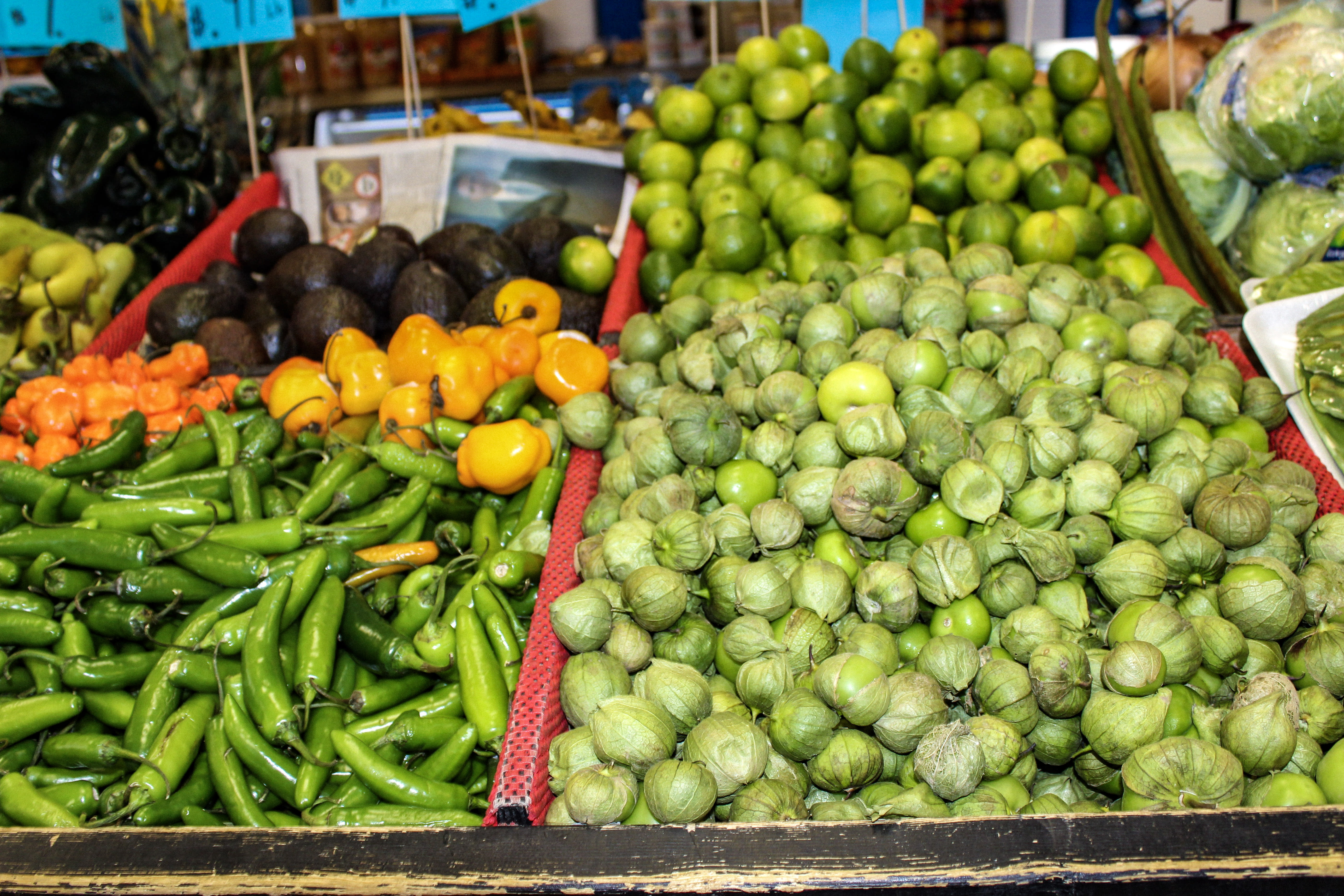 Monolo and his sister Iveth opened the market two years ago, a dream they saved for after having 18 years of retail experience. Las Palmas started out primarily as the go-to butcher shop in the area for specialty meats you can't get anywhere else like goat, lamb, and whole hens. They have their own house made chorizo, to which one customer exclaimed "best chorizo in town!"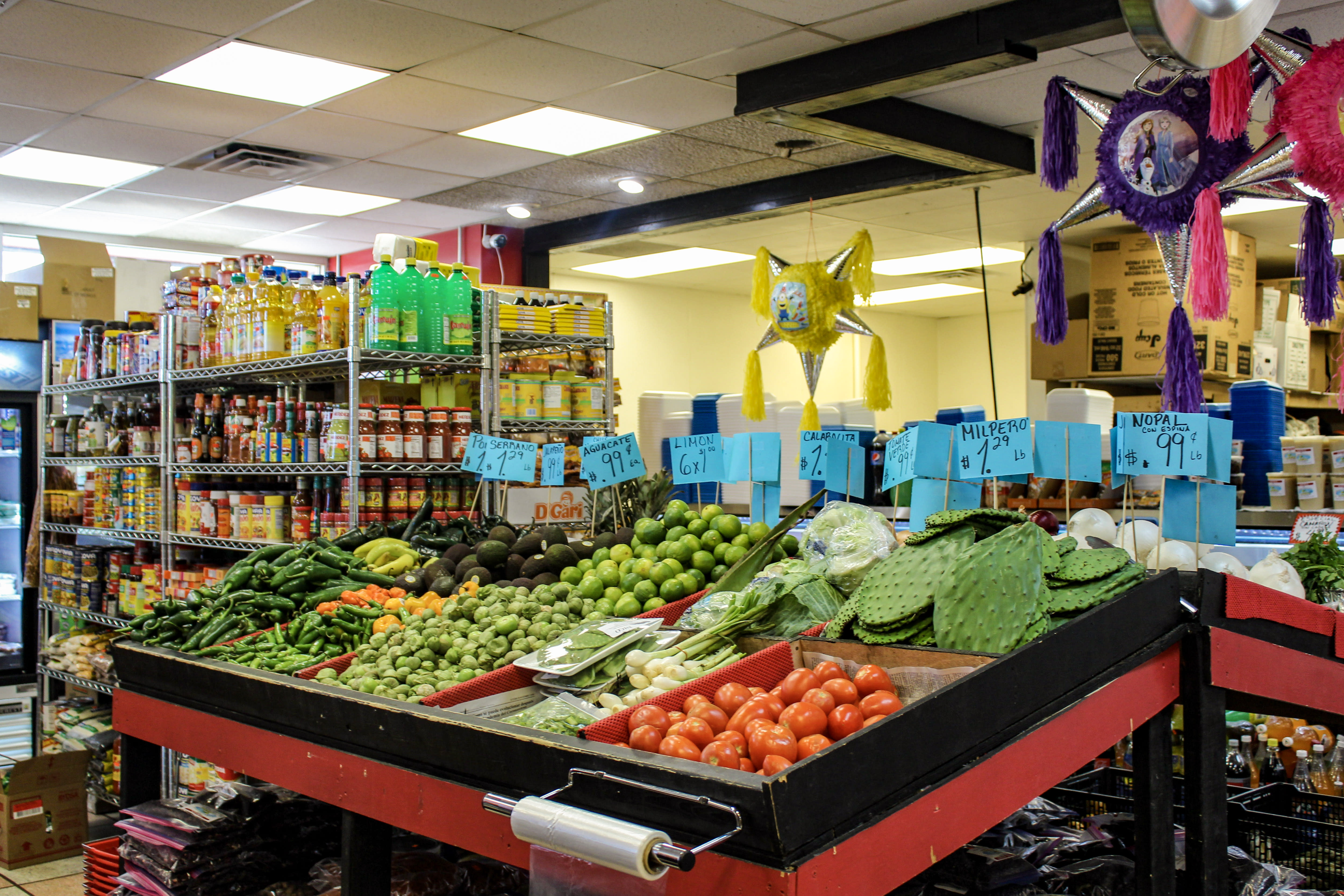 Shoppers can also find prepared taco meats like steak and chicken fajitas, to make family dinner night easy. Continue down the cases and you'll find seafood, fresh whole fish, and deli meats whole or sliced upon request. With fresh produce and a huge wall of any kind of spice, you can create nearly any dish imaginable.  
"If you want it, we'll find it," says Iveth. "We are very flexible and can cater to what you want, and we'll call you when it comes in!"  
While this was certainly a day made in foodie heaven, the best part was hearing the family stories and traditions behind the dishes. Quekas has brought time honored Mexican flavors to Kalamazoo, and we're savoring every bite! 
Story prepared through translation with the help of Jacklyn Pérez, marketing director with Quekas.