Kalamazoo, MI – The mind behind the beer and cocktail menu at the soon-to-open Brick and Brine inside the Radisson Plaza Hotel will tempt your adventurous side.
Longtime local bartender Steve Baker has been with Greenleaf Hospitality Group for the last five years. He's been given the keys to the drink menu at Brick and Brine, the new restaurant in the space formerly occupied by Zazios that's due to open on Jan. 20 — just in time for Kalamazoo Craft Beverage Week, which runs Jan. 29 through Feb. 6.
Baker plans to kick Brick and Brine's cocktail offerings off with a bang. And by bang, we mean the Flavor Blaster.
It's one of the new elements on the cocktail menu. The handheld device infuses food or beverages with different aromas – delivered in the form of a bubble. The Flavor Blaster, which resembles a cordless power drill, comes with a series of scented liquids, including smoke, rosemary and citrus among others, and produces large "decorative" bubbles.
The tip of the Flavor Blaster is dipped into the desired cocktail aromatic, the trigger is pulled and a bubble cloud floats on the top of your glass.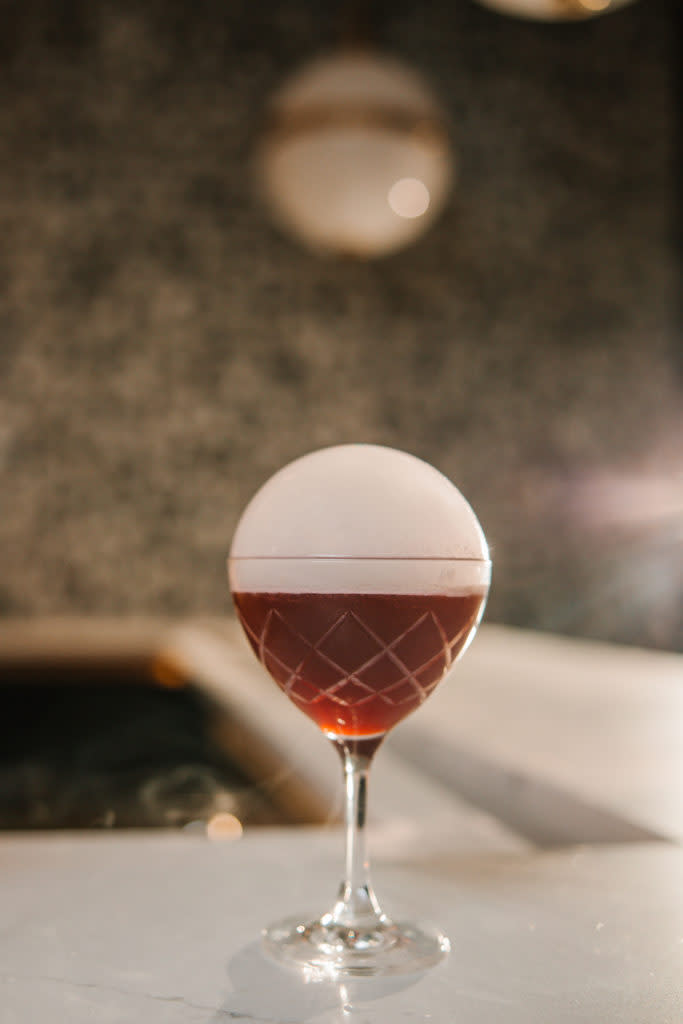 Courtesy of Elemental Media
Guests can burst the bubble on their own to release the chosen aroma. It's a special twist at the new restaurant where Baker looks to challenge his guests to try something new.
"I'm into the show-y, fun stuff – the gimmicks. I love gin, scotch, whisky. If you want me to make you a Cosmo, I'll make you a Cosmo, no problem. But I'm going to be ordering something a little more fun when I go out to drink," said Baker, the Lead Bartender and Mixologist Baker at Brick and Brine.
Baker, 36, is originally from the Detroit area and moved to Kalamazoo to attend Western Michigan University.
"I got into serving and bartending and just fell in love with the hospitality industry," he said.
When he started working at Greenleaf, he said he found his passion for craft cocktails. He said Brick and Brine will carry top-end national and international brands, as well as spirits from Michigan and Kalamazoo distillers. He said he plans to rotate spirits based on how his guests respond to them, or what is requested frequently.
Brick and Brine started accepting online reservations on Monday, Jan. 10 through opentable.com.
For more information and to see the food menu, go to www.brickandbrinekz.com.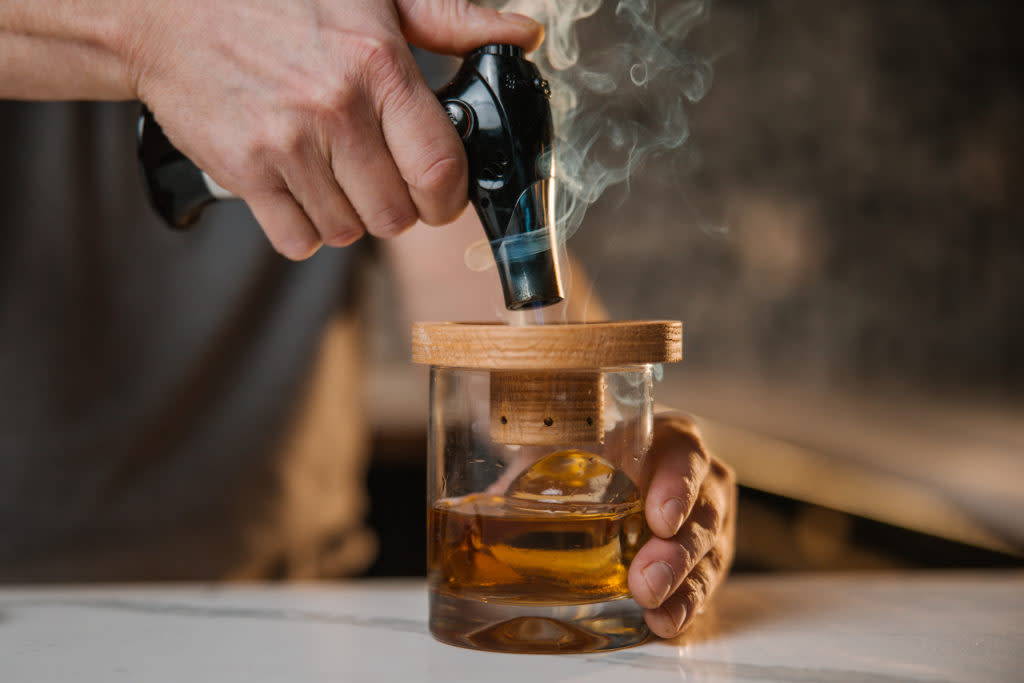 Courtesy of Elemental Media