The festive season is an ideal opportunity to venture downtown with loved ones and relish in the festivities! With the schedule outlined below, there's no need to decide between quality time with your children or a delightful evening downtown, and you're bound to create numerous cherished memories as you admire the shimmering lights and decorative displays.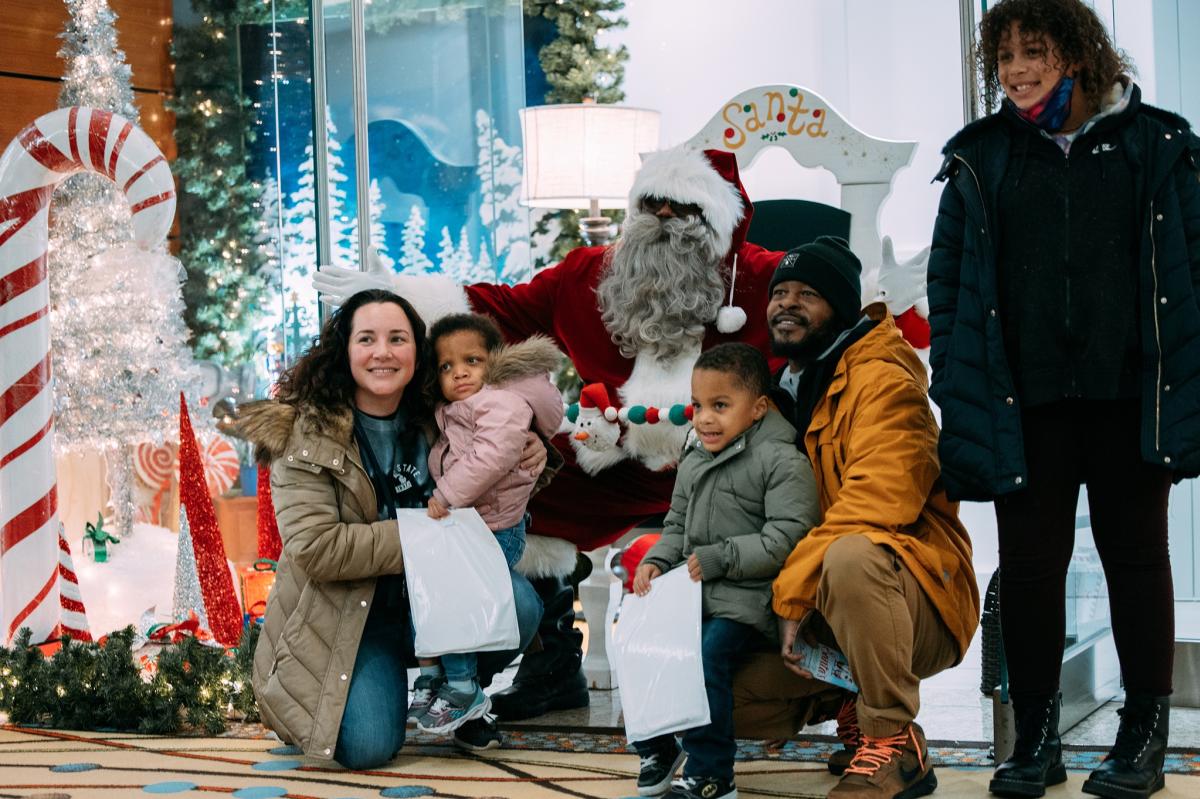 Kids who visit Santa's Workshop will get a Santa Letter writing kit to take home. The kit includes all the materials needed to send a letter to Santa, a holiday craft, wrapped goodies, and more. There will be several Santa mailboxes placed throughout downtown for families to send their letters to Santa.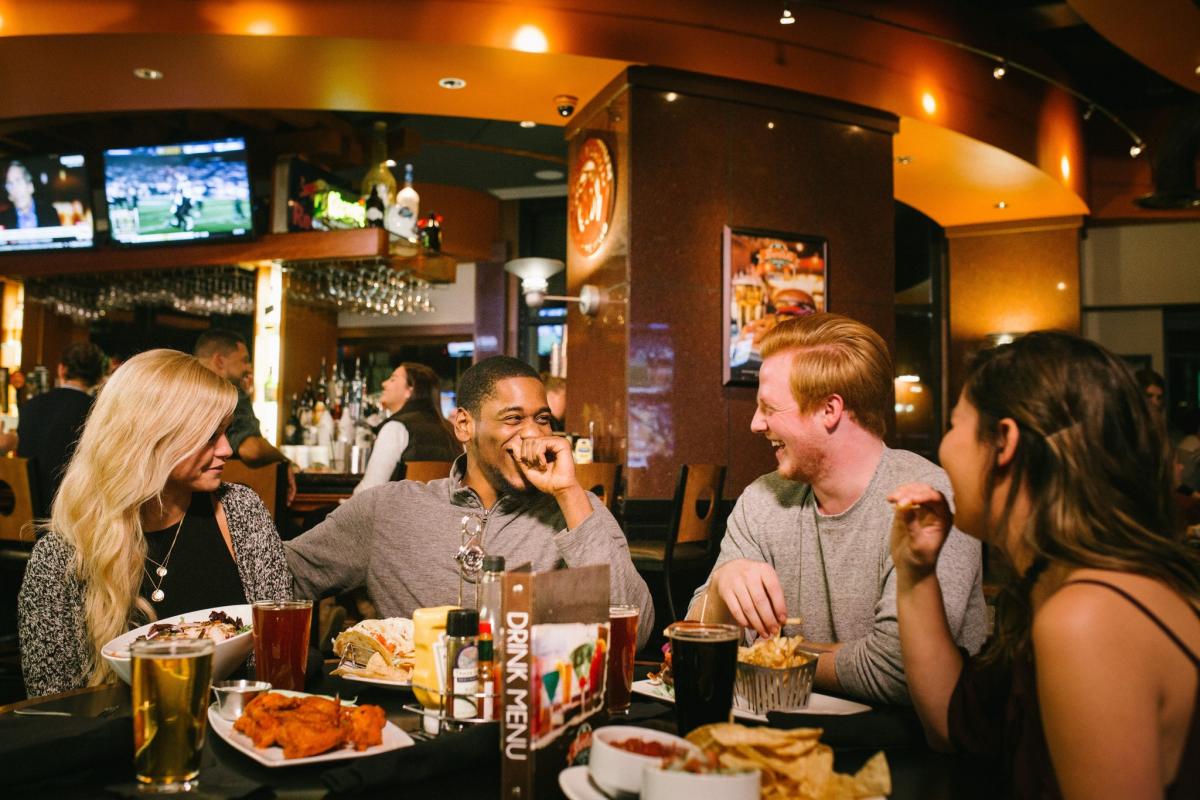 Old Burdick's is the perfect spot to grab a bite after meeting with Santa because it's just around the corner inside the Radisson Hotel. Their menu offers something for everyone in the family, not to mention the space provides multiple different atmospheres to choose from. Sit at a high top table if your kiddos are a little older and enjoy watching the game of whatever sports teams are on, or grab a more private table or booth in the back that gives your family a little more space to decompress.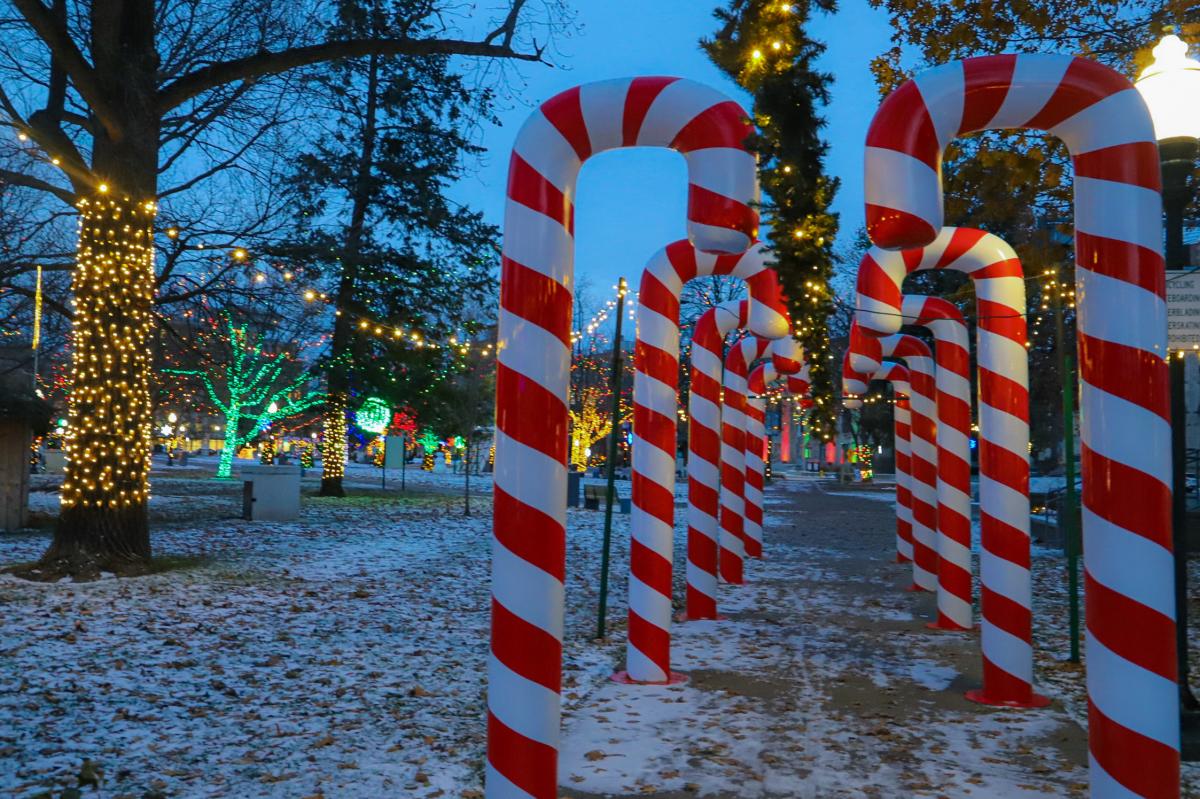 During the holidays, downtown's Bronson Park is adorned with sixty super-sized candy canes, colorful lights on every tree, a nativity scene, a menorah, snowmen and more. Bronson Park has long been a place for families to gather, spend time enjoying the lights and take photos to celebrate the holidays.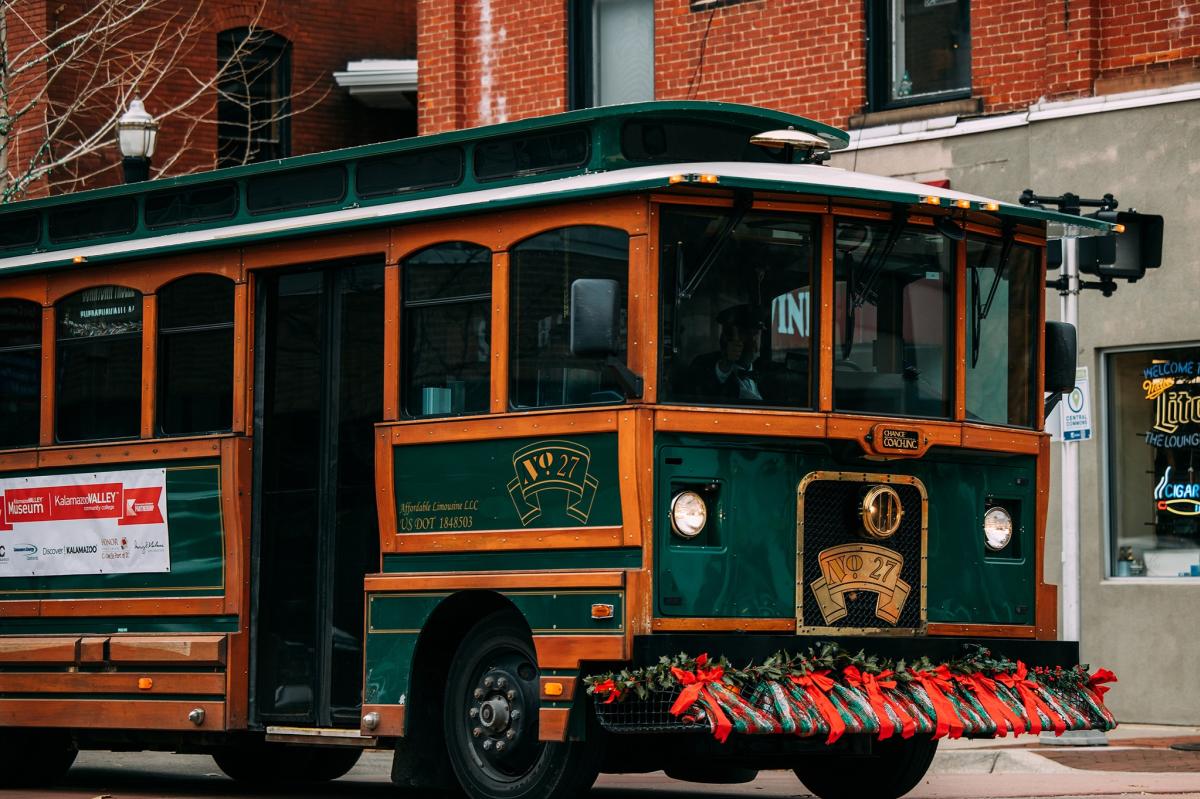 The Holly Jolly Trolley in Kalamazoo, Michigan, is a delightful annual holiday event that helps residents and visitors alike get into the festive spirit. A nostalgic nod to a simpler era, this charming, decorated vintage trolley adds a whimsical touch to the season's festivities.
Offered by Downtown Kalamazoo Inc., the Holly Jolly Trolley provides free rides to all who wish to partake in a unique sightseeing experience. Dressed in festive colors and twinkling lights, the trolley adds an undeniable magical ambiance as it weaves its way through the snow-kissed streets of Kalamazoo.
The service runs in the weeks leading up to Christmas, usually on weekends, giving everyone an opportunity to take part in this festive journey. As riders hop on and off, they are transported to various shopping districts and holiday attractions across the downtown area. This gives people a convenient and fun way to navigate around while partaking in the seasonal shopping, dining, and recreational offerings of Kalamazoo.
The Holly Jolly Trolley's journey not only serves as a novel way to see the town but it also offers a unique experience that weaves in tradition and charm - a celebration of Kalamazoo's spirit of community during the festive season. This delightful holiday attraction truly helps to make the season bright in Kalamazoo, Michigan.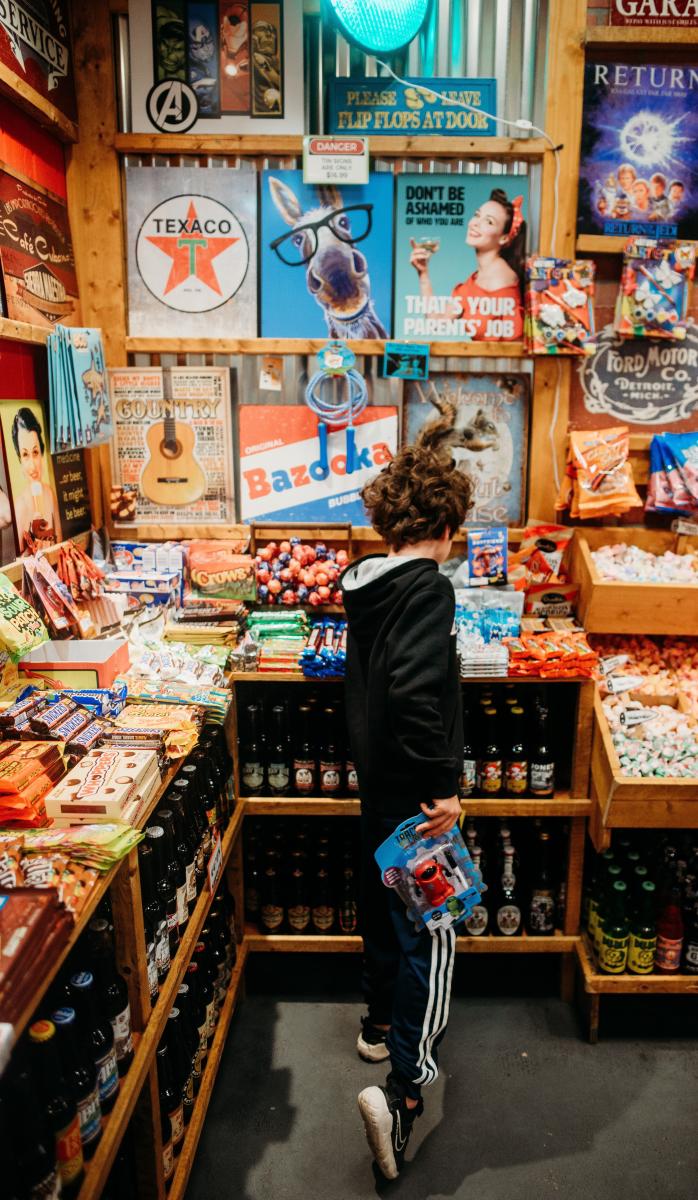 Rocket Fizz, located in the heart of downtown Kalamazoo, turns into a magical haven during the holiday season. As a popular confectionery shop specializing in retro sodas, candies, and novelty items, the festive season adds a charm of its own to the store, amplifying the sense of nostalgia for visitors.
Walking into Rocket Fizz during the holidays, customers are greeted by an overwhelming assortment of holiday-themed candy, gourmet chocolates, and other mouth-watering delights that are not just ideal for indulging in but also make unique gifts. Everything from Candy Canes to Christmas tree-shaped lollipops and traditional candies packed in charmingly vintage-themed packaging can be found here. The aisles, as always, remain jam-packed with exotic soda flavors, surely evoking a sense of wonder among visitors.
Don't forget to stop in to Uncle Buddy's Toy Shop next door! The toys available will range from modern and educational to retro and classic.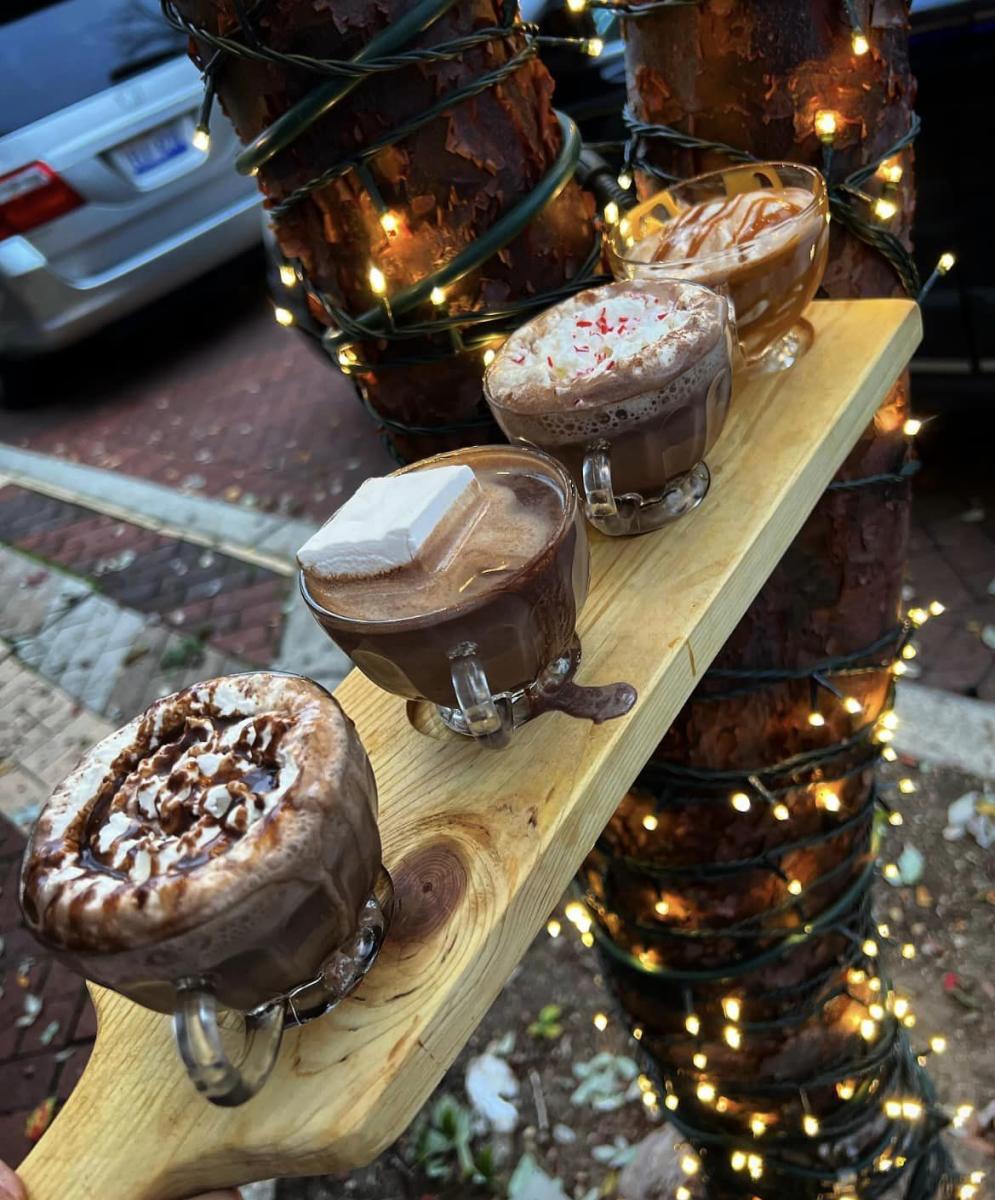 Kids and adults alike will find joy in the treats at Cherri's! Consider ordering one of their signature Monster Shakes. The holiday shake is the Holly Jolly - made with vanilla ice cream, buttercream frosting, sprinkles, whipped cream, peppermint bark, a Christmas tree cake and cotton candy. Another holiday treat to try is their white chocolate lemon mint truffles or their famous hot chocolate.