The fall season in Kalamazoo, Michigan is something that dreams are made of! While the temperatures may be cooling down, the gorgeous red, yellow, orange and brown foliage provide all the warmth that you could possibly be missing.
Outside of the natural beauty, the bonfires, the cozy sweaters, pumpkin patches and cider mills, fall may be a lot of Michigander's favorite season because it feels especially fleeting.
Check out this list of where to go to capture the best fall colors in Kalamazoo!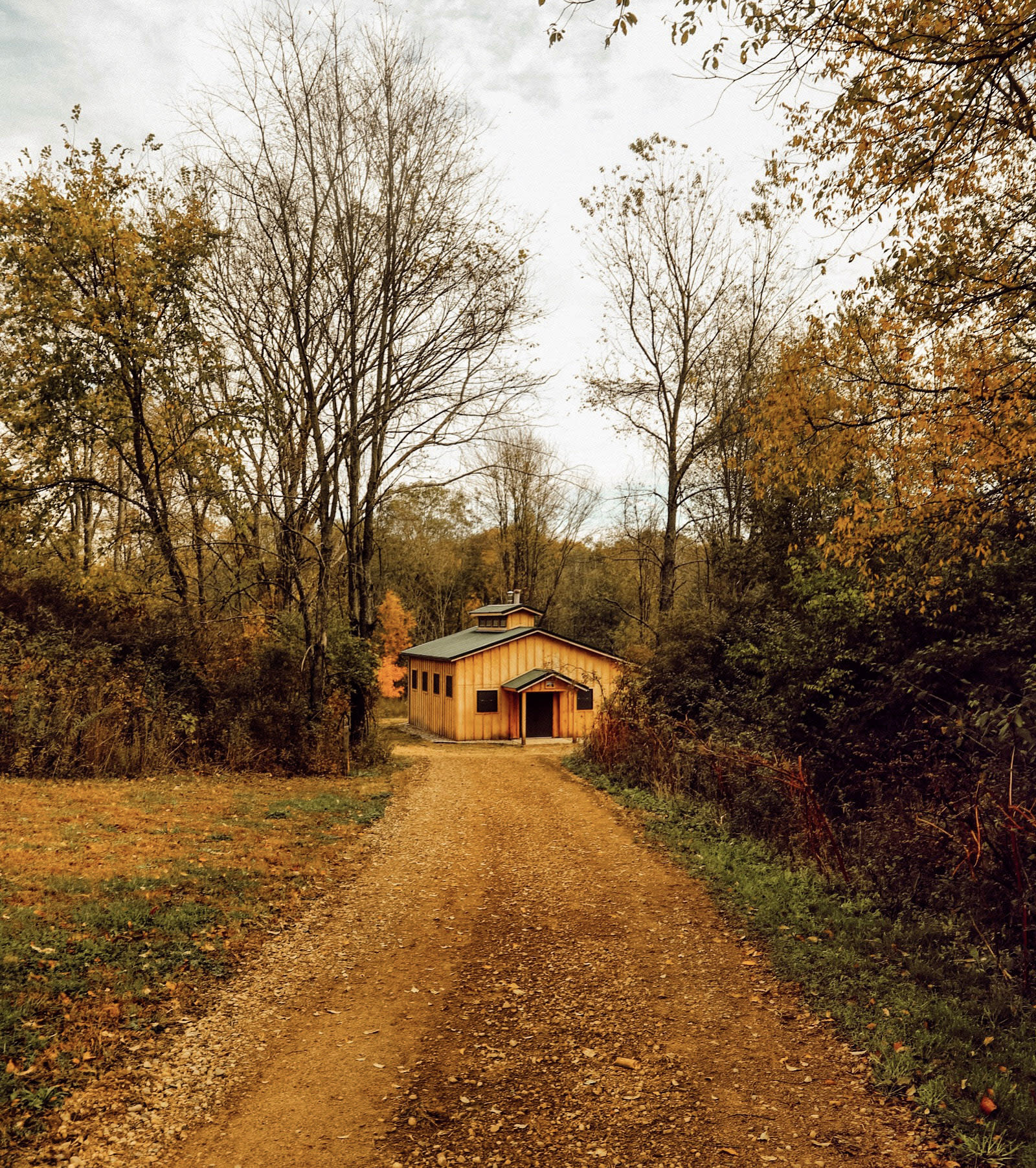 The Kalamazoo Nature Center is home to miles of trails winding through woods, wetlands, and prairies. Climb to one of the highest points in the county and enjoy spectacular views on the Raptor Ridge Trail. This trail allows you to observe soaring birds over the Kalamazoo River valley, and examine rocks in the old gravel pit. The Ridge Run Trail is another great trail at the Nature Center. Hike through woodlands, pine plantations, and old meadows, including a short, steep climb. An excellent trail for viewing fall foliage and sunsets. Read more on the entire trial system at the Kalamazoo Nature Center here.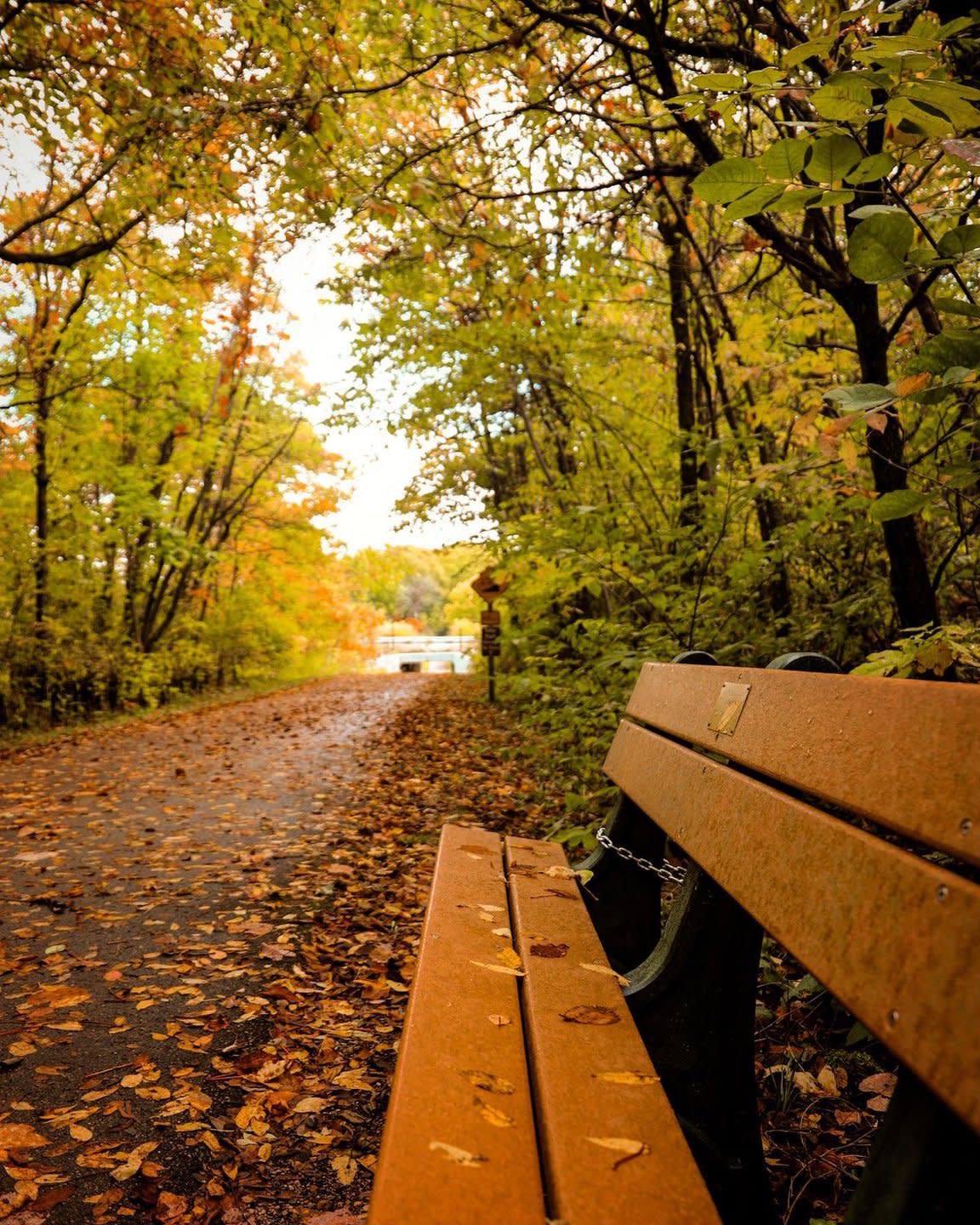 Kalamazoo River Valley Trail is a 18.4 mile heavily trafficked out and back trail located near Kalamazoo, Michigan that features beautiful wild flowers and is good for all skill levels. The trail offers a number of activity options and is best used from March until November. Dogs are also able to use this trail but must be kept on leash.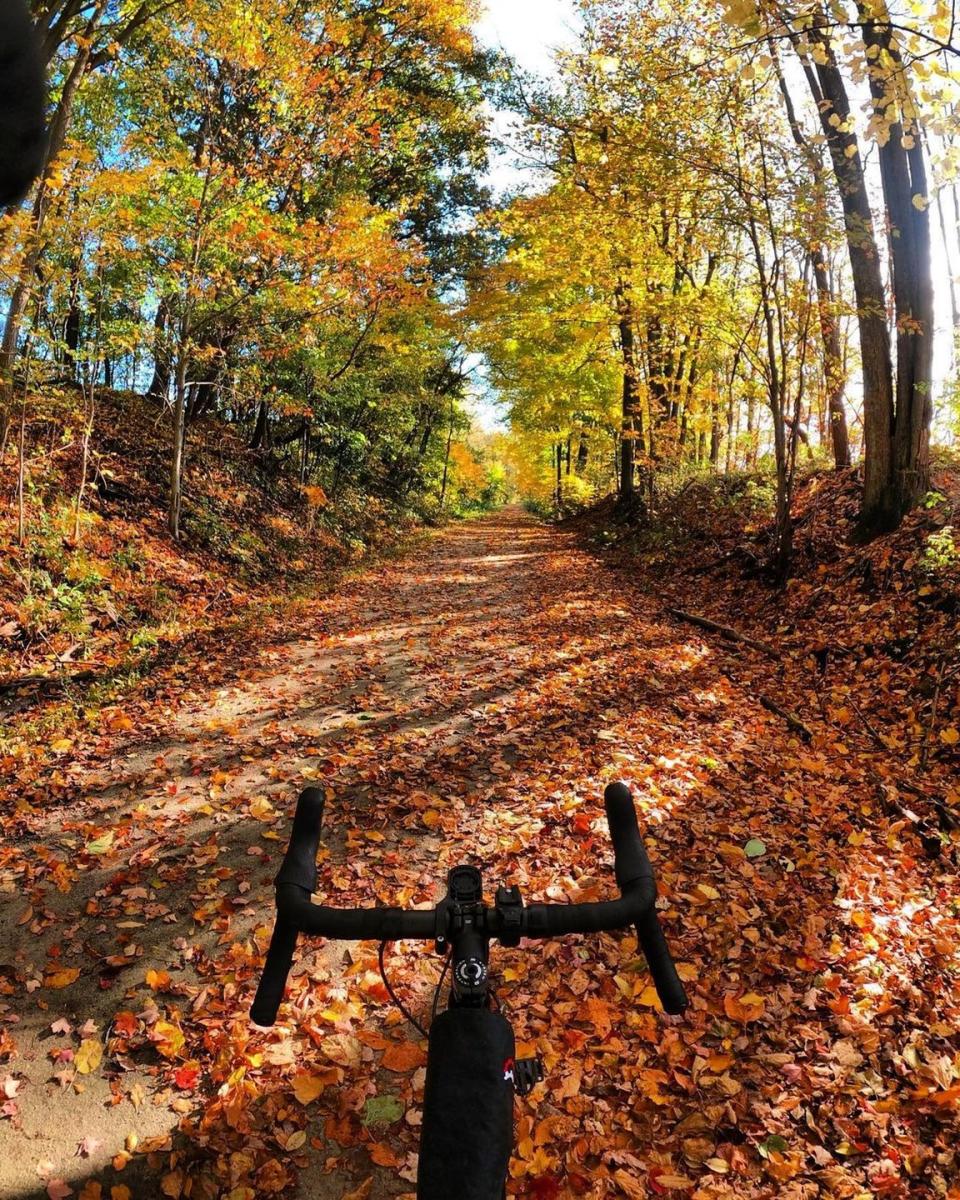 The former Kalamazoo and South Haven Railroad track bed has been converted to a biking, hiking, cross-country and snowmobile trail. The trail runs 34 miles, beginning on Kalamazoo's west side to the town of South Haven, on the shores of Lake Michigan. The trail meanders through wooded areas, past farm lands and over rivers and streams. Trail highlights include a camelback bridge and covered bridge. Trails are great for cross-country skiing, hiking and biking.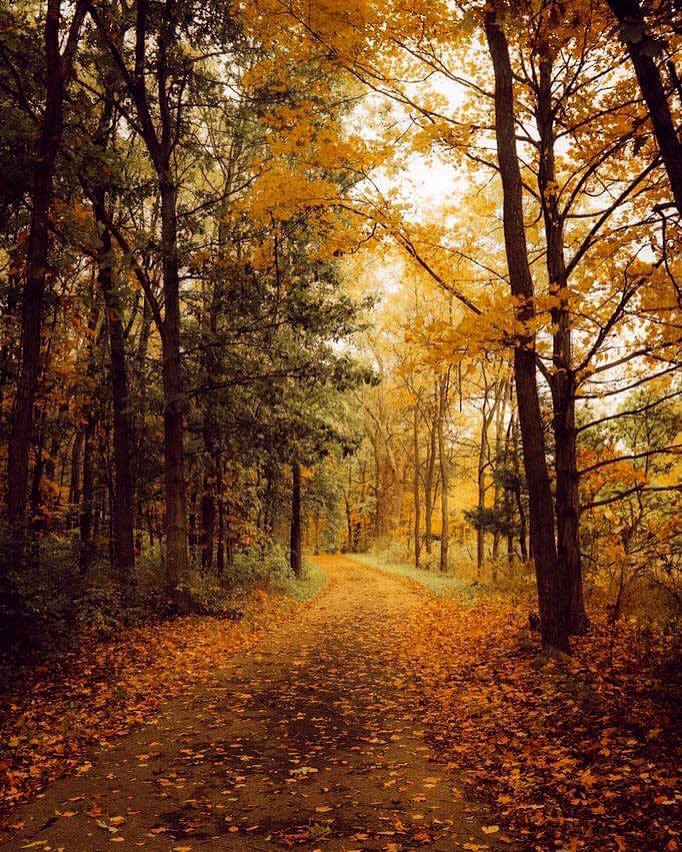 The habitats here are a diverse mix of woods, wetlands, and open meadows. Here you will find both coniferous tracts of woodlands, and mature hardwood forests. The wetlands here serve as the headwaters of the West Fork of Portage Creek.
Many of the trails are clearly marked and easy to follow, but there are also many unmarked and unmapped trails. If you choose to travel on these trails, a compass and map are advised. Bicycles are allowed only on the trails marked for bicycles. No bicycles are allowed north of the land bridge. The preserve is open from sunrise to sunset.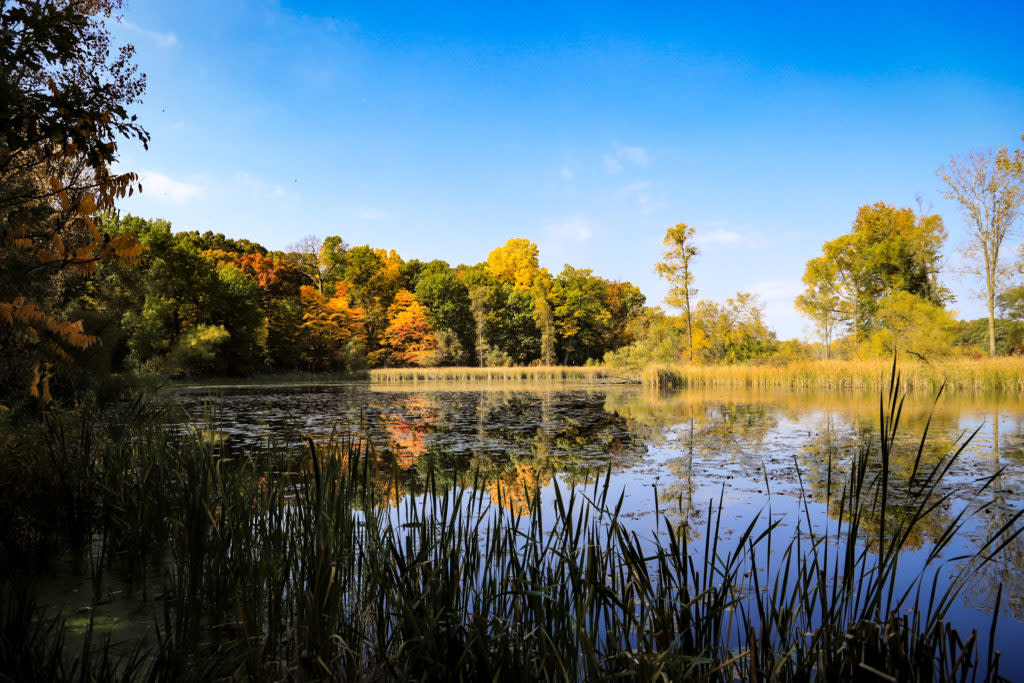 Asylum Lake Preserve is a 274-acre parcel of land that is owned by Western Michigan University. The lake and adjoining property lie in the West Fork of the Portage Creek Watershed.
The land is preserved as a passive-use recreation area under an agreement between the city of Kalamazoo and WMU. Asylum Lake's preservation was ensured as a condition of the development of the College of Engineering on Parkview Avenue.
>> 6 Spots to Sip Cider, Pick Pumpkins and Soak Up Fall in Kalamazoo <<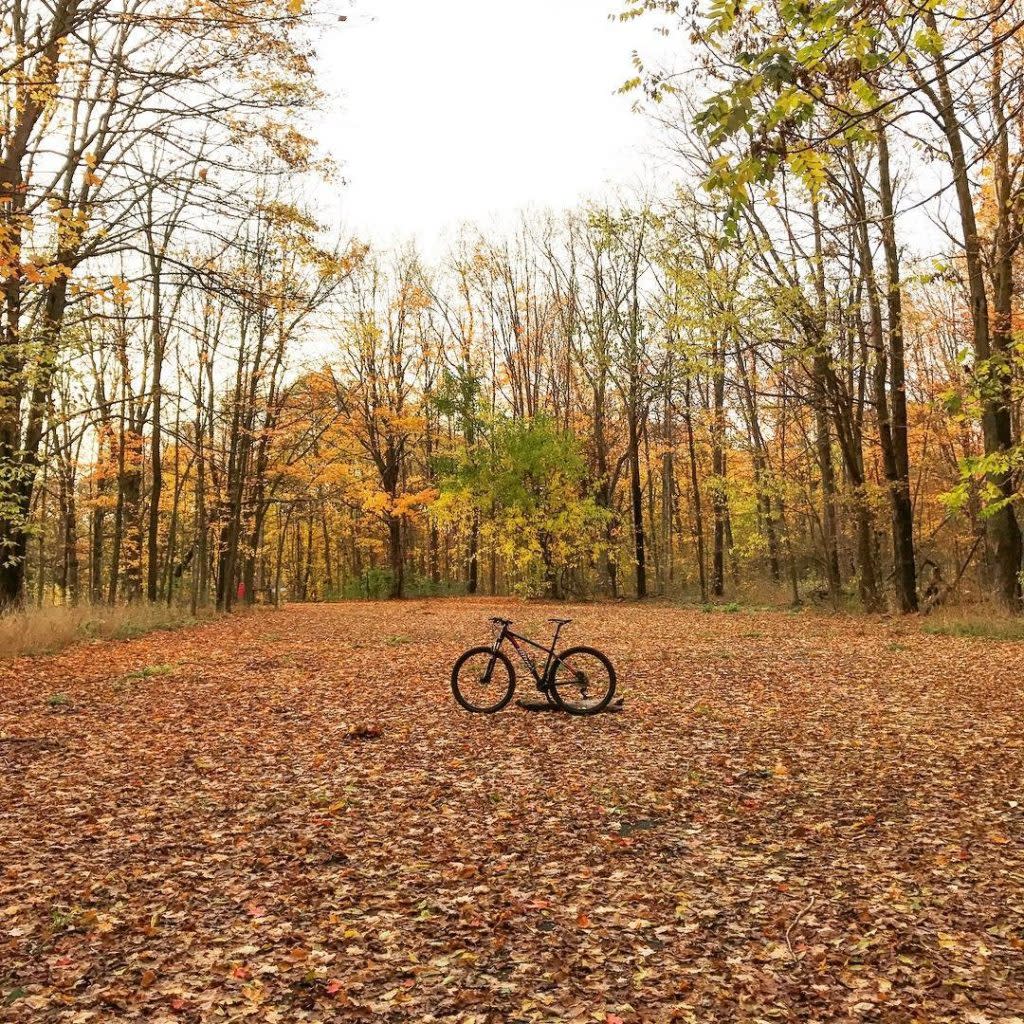 Markin Glen features unique and beautiful natural features. From the top of one of the highest points in Kalamazoo, hikers can experience a scenic view of downtown. The park is also home to a wide variety of spring flowers and has a mature beech maple forest. The state-of-the-art campground was opened in 2004 and offers 38 sites conveniently located just north of downtown Kalamazoo.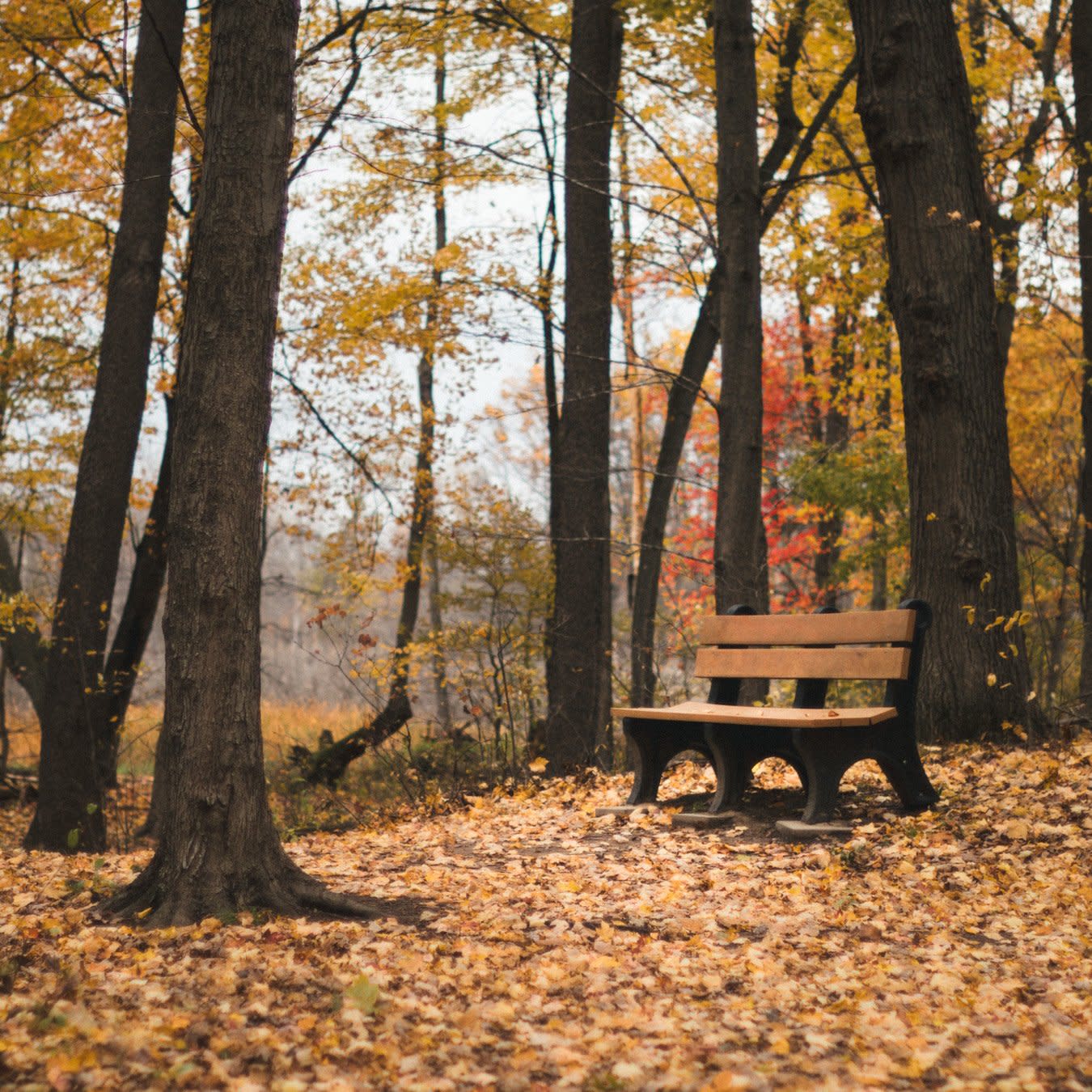 Photo by Bill Dolak[/caption]
The West Lake Nature Preserve is a 110-acre wetland bog with 1,400 feet of frontage along West Lake and within close proximity to Portage's city center. The Preserve boasts a variety of upland, woodland and sensitive wetland areas with unique plant species and animal habitats. Two miles of hiking trails are available, featuring a winding bark trail that meanders through a shaded lowland forest, and ends with a boardwalk promenade leading across a picturesque bog with panoramic view of West Lake.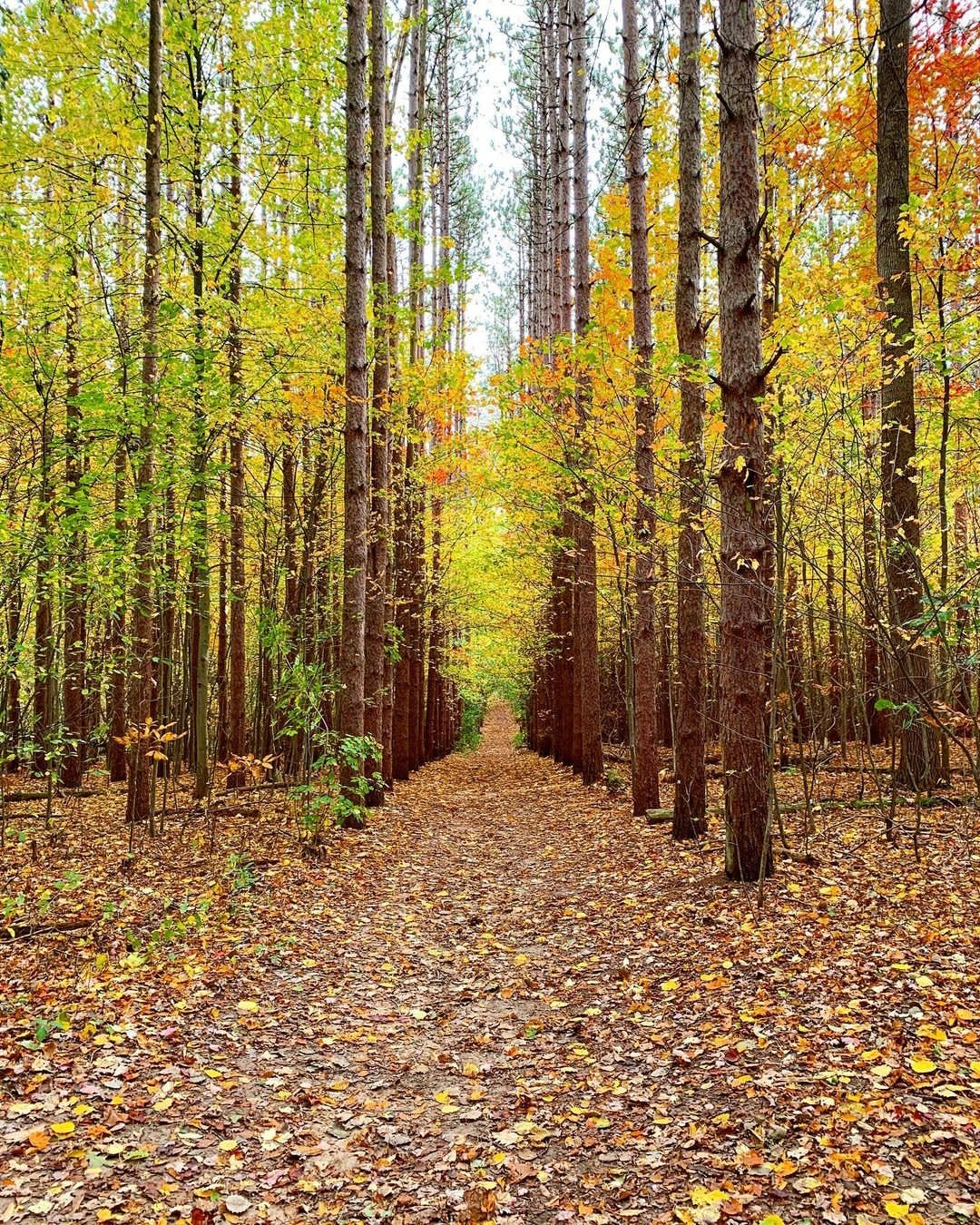 The Lillian Anderson Arboretum is a private facility, owned by Kalamazoo College. They welcome members of the public who share their commitment to preserving the natural qualities of the Arboretum.
The Arboretum is comprised of 140 acres of marsh, meadow, pine plantation and second-growth deciduous forest in Oshtemo Township, Kalamazoo County, Michigan.
Aside from academic uses of the Arboretum, this lovely outdoor space can be used for recreational purposes by students and members of the community. Take a walk or run along the trails, bring your dog (on leash!) and your friends and family!