While Valentine's Day is traditionally associated with romance, there's no need to limit grand gestures to just one day. Whenever you choose to celebrate your love, Kalamazoo offers a range of experiences to indulge in together. Whether it's an intimate private tour or a charming bed and breakfast, Kalamazoo promises to be the perfect couple's getaway. Here are some ways to make the most of your time in this charming locale.
Walking Tours of Downtown Breweries
Kalamazoo is the best place to have the most incredible craft beer experience. There are various ways to experience the breweries of Kalamazoo going on a West Michigan Beer Tours. Take private walking tours of the local downtown breweries and indulge in craft beer while spending quality time with your loved one.  Before heading out to the breweries, make sure to get your Give a Craft Beer Passport to obtain codes to earn a prize! Not a beer drinker? No problem! You can also tour distilleries and wineries!
Grab a Table For Two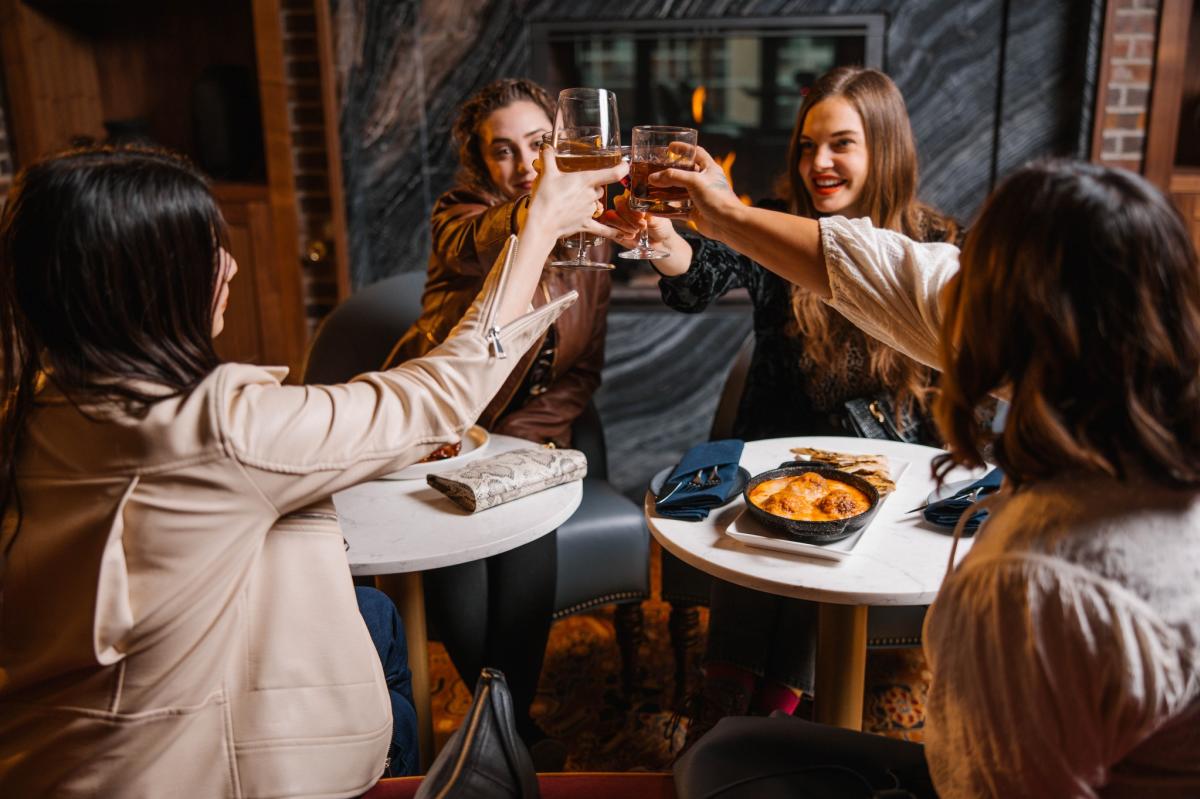 Once you've finished a full day of exploring Kalamazoo, why not settle down at a cozy table for two? Satisfy all of your food cravings with a diverse range of options available in the area. For those looking for upscale dining, downtown has some fantastic choices like Brick & Brine, Rustica, or Elysium. Venture outside the city to discover gems like Martell's, BOLD in Texas Corners, or Compass & Cleaver in Richland. Whatever your appetite desires, Kalamazoo and its neighboring areas have you covered.
Enjoy Live Music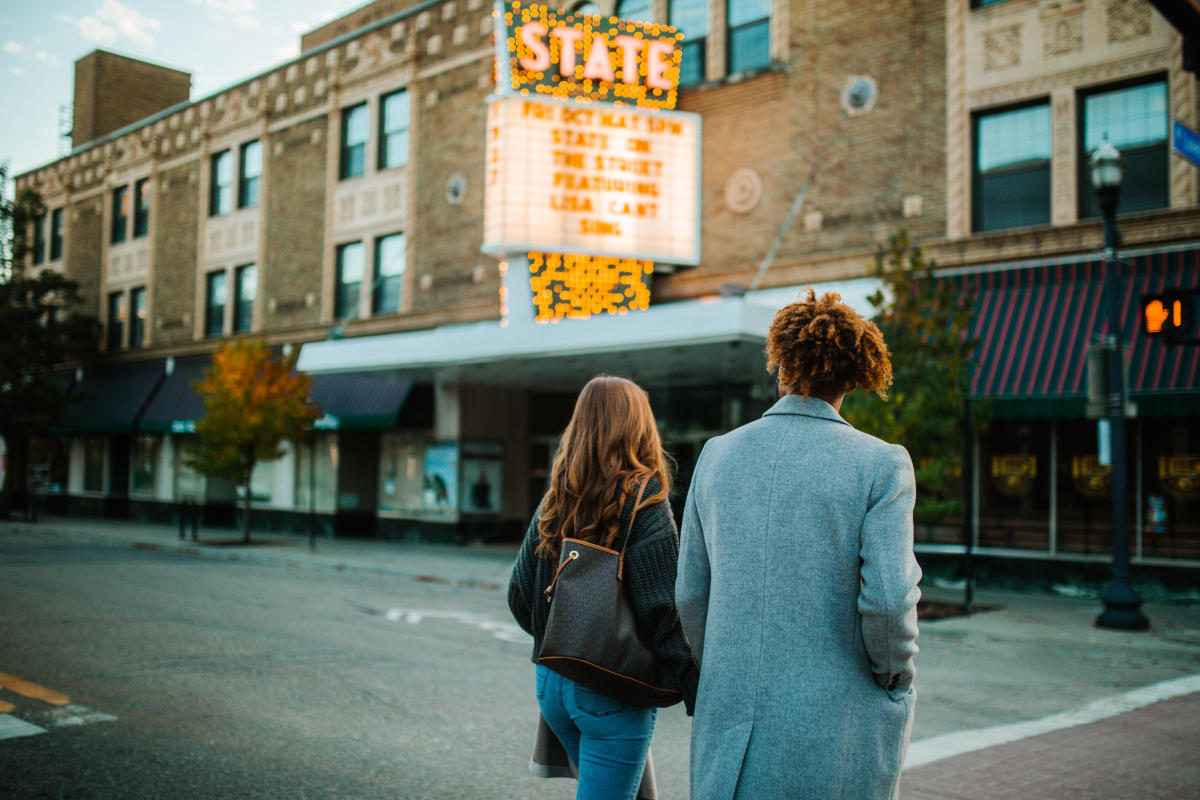 Kalamazoo is known for its vibrant and diverse music scene, offering a range of live performances to suit any taste. From the lively atmosphere at Bell's Eccentric Cafe, where you can enjoy local craft beers and live music, to the historic and intimate setting of the Kalamazoo State Theatre, there is something for every couple. Both venues feature talented musicians and performers, making for a memorable evening of entertainment. And with the vibrant downtown area just steps away, you can easily continue the night with a romantic stroll or dinner at one of the many delicious restaurants. Whether you're looking for a casual and fun night out or a more sophisticated experience, Kalamazoo has you covered with its live music scene and charming downtown area. 
Channel Your Inner Creative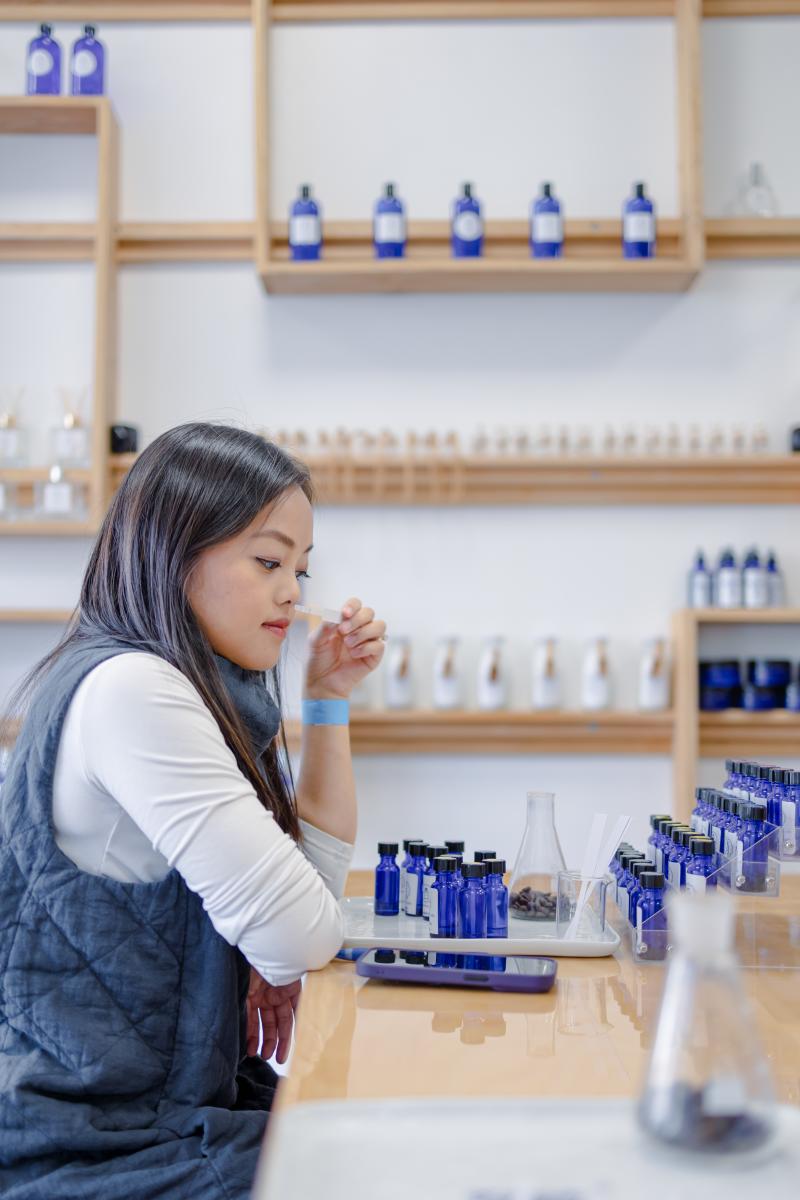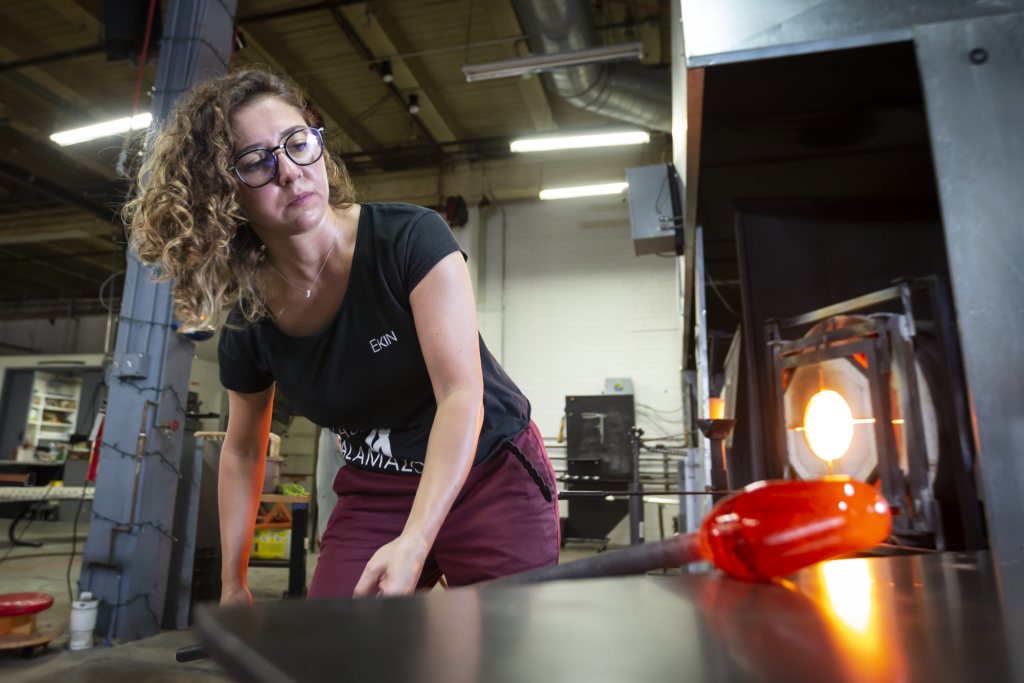 In Kalamazoo, one can indulge in various artistic pursuits such as exploring the craft of food and drink, practicing the art of candle making, mastering the intricate process of glass blowing, creating bespoke fragrances, and crafting unique soaps among other things. Check out our itinerary for the perfect maker's weekend.
Explore the Murals of Kalamazoo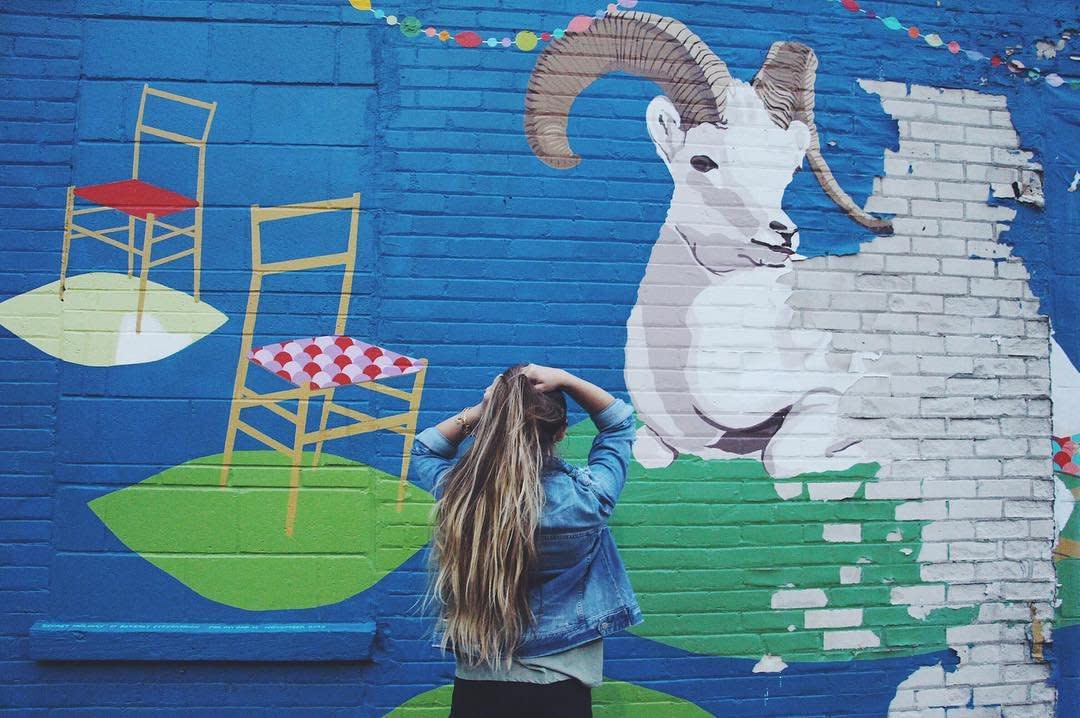 Did you know that Kalamazoo is filled with vibrant, colorful walkways and walls shaping and scaping the city and surrounding areas? With 25 different mural sights you can see and different ways to explore them, this is the ultimate day-date idea! You can even take a mini self-guided wall crawl through this scavenger hunt! Check out the full guide to Murals here.
Lace Up Your Boots and go For a Hike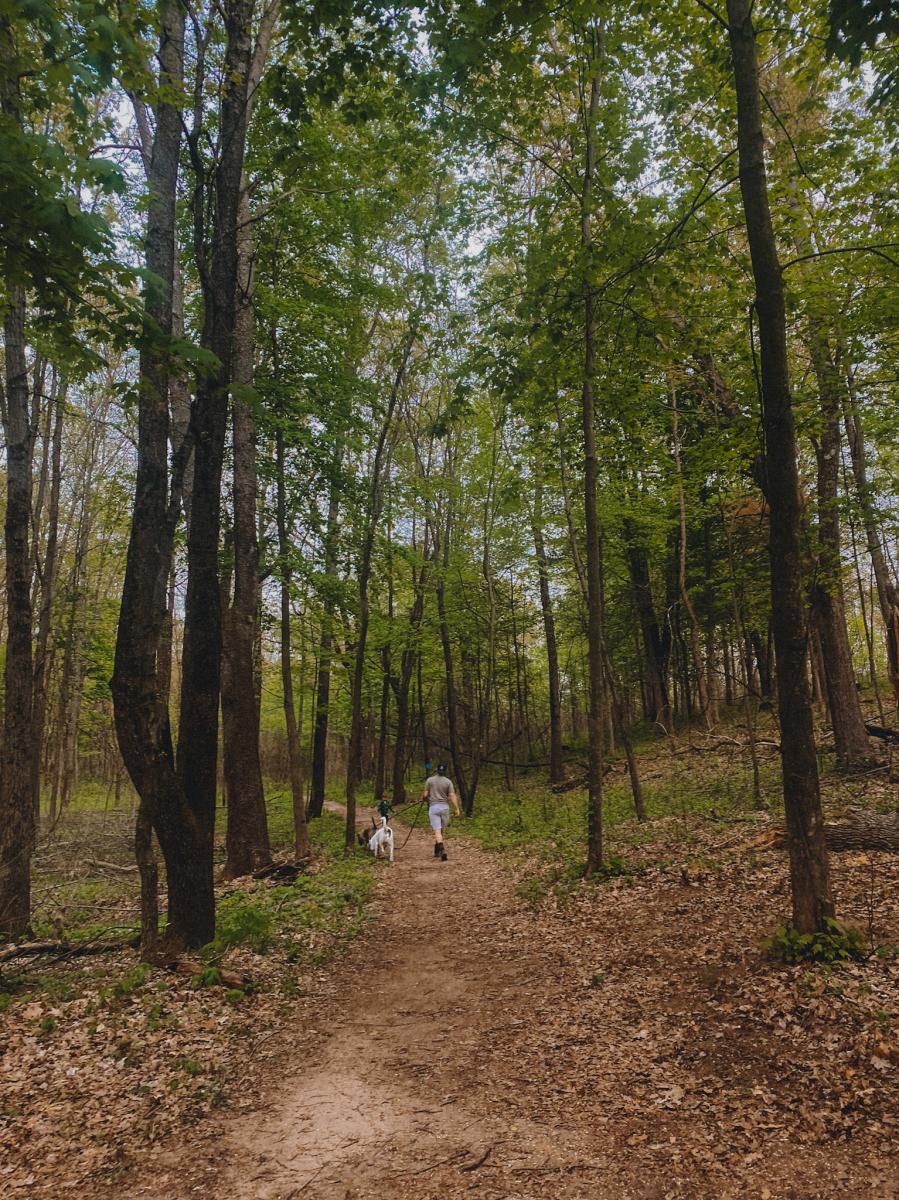 Whether you're looking for a peaceful nature walk or a more strenuous workout, there's a trail for you. For a peaceful escape, head to the Kalamazoo Nature Center, where you can explore over 1,100 acres of preserved land and observe a diverse range of wildlife. If you're up for a challenge, try the Al Sabo Land Preserve, with over 25 miles of trails winding through forests, prairies, and wetlands. For a shorter hike with stunning views, check out the Asylum Lake Preserve, where you can stroll around the lake and enjoy the vibrant colors of the changing seasons. With so many options, Kalamazoo is the perfect destination for hikers of all levels.
Cuddle Up at a Bed & Breakfast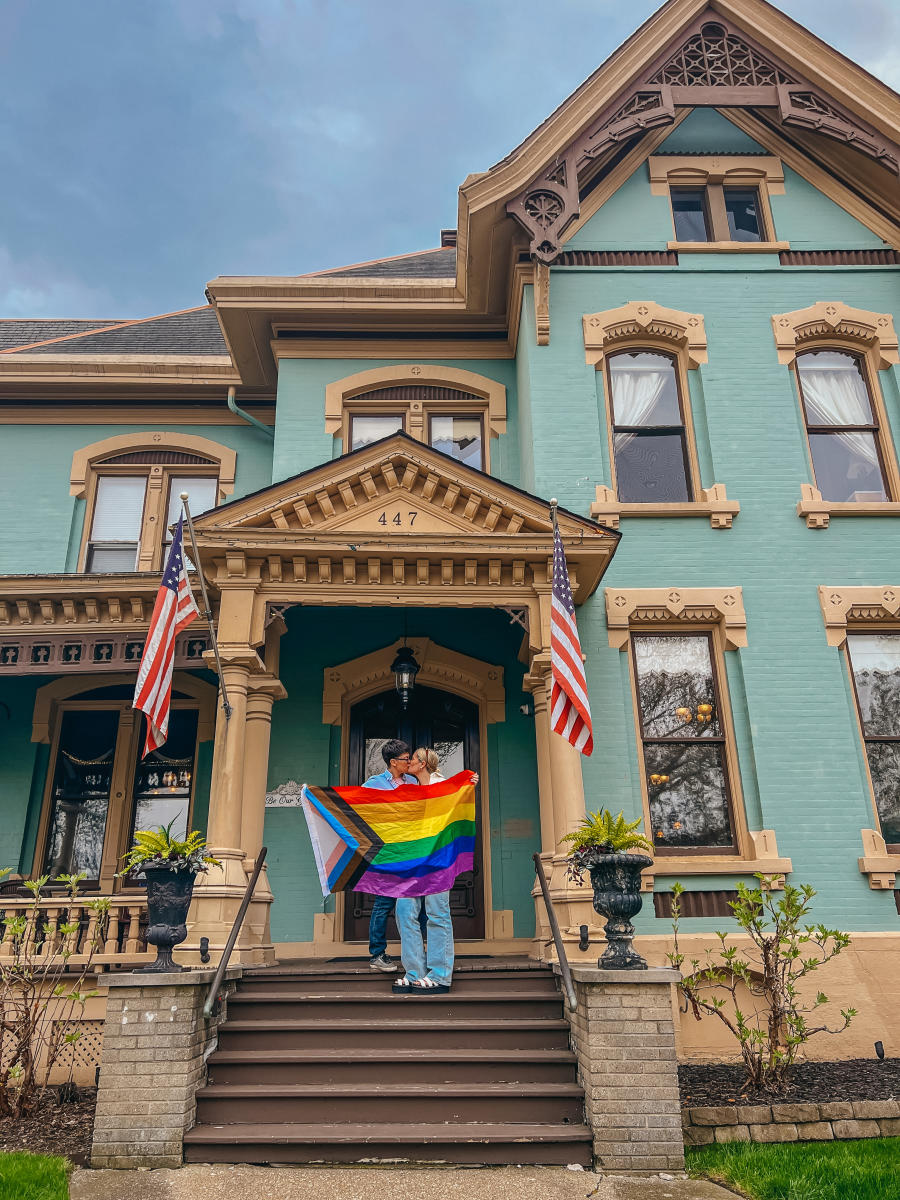 There's no better way to spend quality time with your loved one than to be cozied up at one of Southwest Michigan's premier bed and breakfasts! Check out the full list of quaint places to stay for you and your loved one:
Hit the slopes with your skis or sleds
If you're the adventurous type, Kalamazoo is within close proximity to so many winter thrill-seeking activities! For skiing and snowboarding, we suggest either Timber Ridge Ski Area or Bittersweet Ski Resort. If you decide to ski or snowboard while you're here, consider booking an overnight stay at the Radisson with their Weekend Ski Package.
Don't have an entire day to dedicate to the slopes? Tubing or tobogganing and Echo Valley might be more your thing!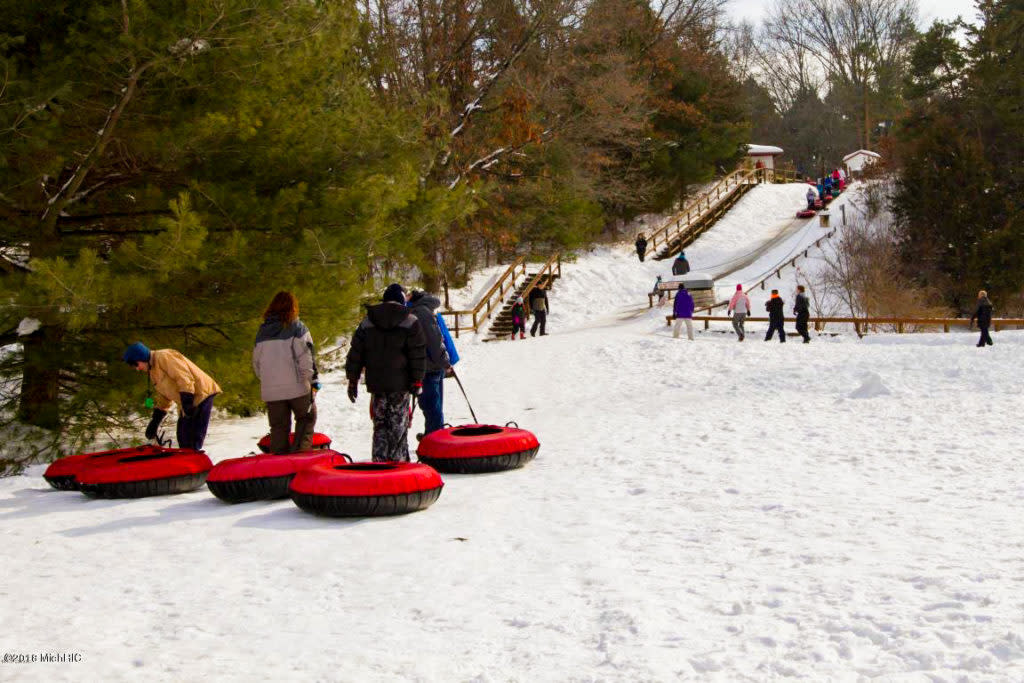 Echo Valley is open on Saturdays and Sundays, weather permitting, throughout the winter season. There's a dedicated hill just for tubing, as well as an Everslide tobogganing hill where you'll speeds up to 60mph!
Learn and Discover History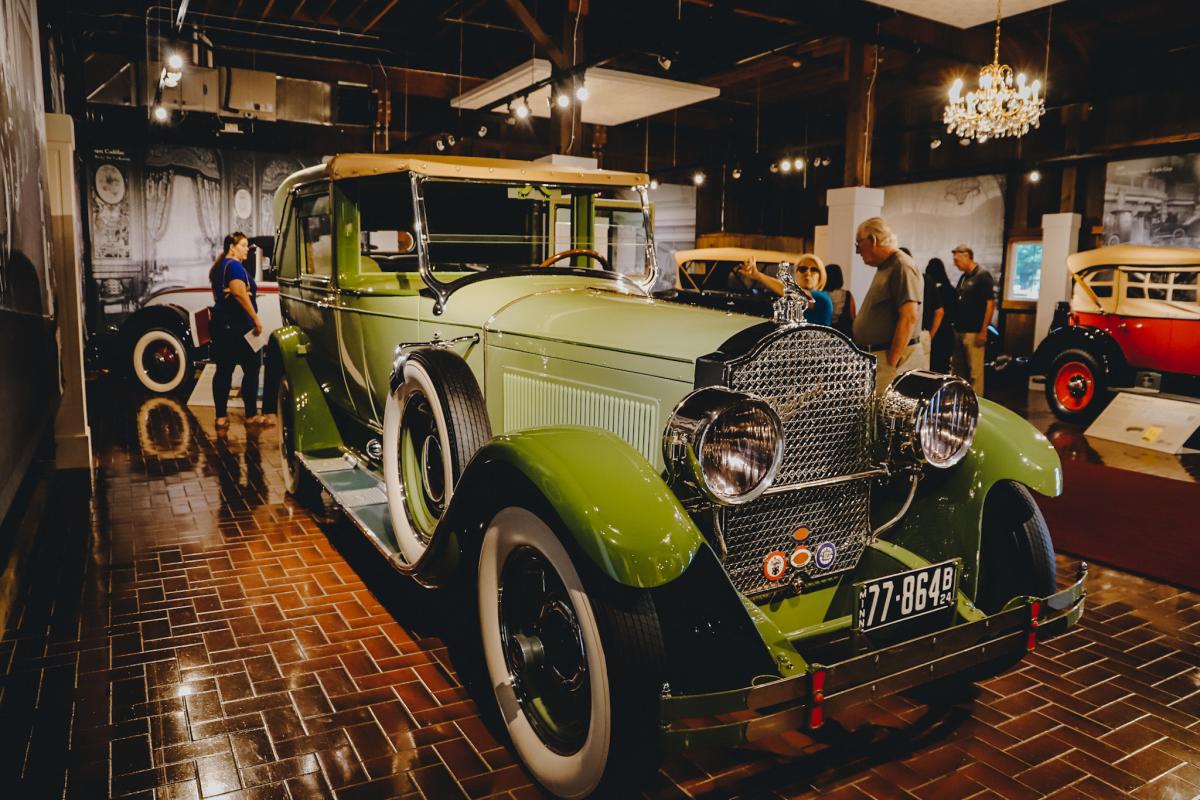 Create long-lasting memories while learning the rich history of the Kalamazoo area. Here are the area's attractions for the inner artist, historian, or scientist in you: 
With so many hidden gems and landmarks in Kalamazoo, there is no shortage of adventure to be had on your next visit! To plan your visit, be sure to check out our variety of trip itineraries or subscribe to our newsletter for the latest happenings.