As the weather begins to cool, the adventures in Kalamazoo heat up! Love adventure and recreation? You can enjoy less crowds and nature at its finest.
If the great indoors is more your style, cozy up at our local coffee shops with a seasonal latte or warm your soul sipping on handcrafted spirits while enjoying lakeside views.
Come explore the stunning fall foliage of Kalamazoo! There's an abundance of ways to marvel at the beauty of the season - whatever your interests!
Go to a Local Attraction
Kellogg Bird Sanctuary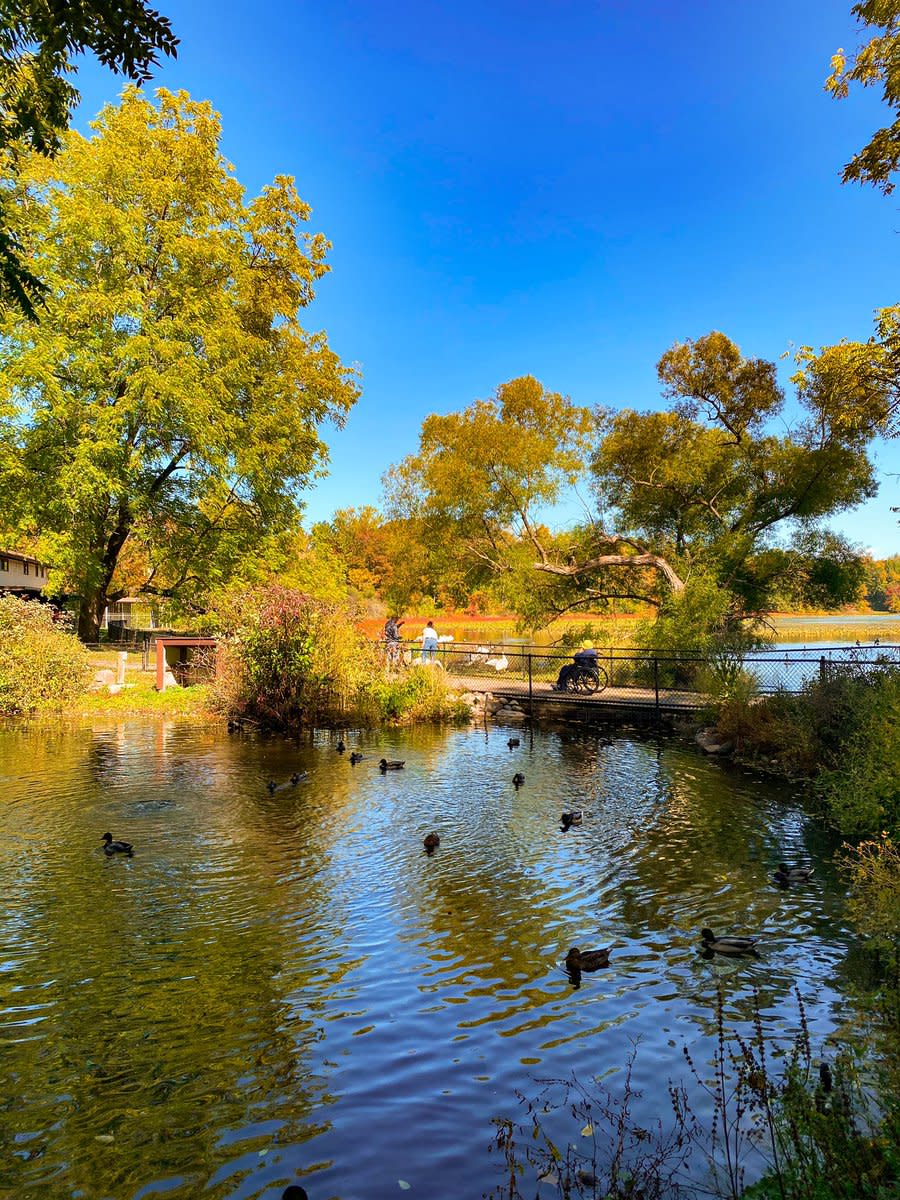 The Kellogg Bird Sanctuary  is open year-round, and offers walkable trails surrounding the Wintergreen Lake. You will see amazing native birds such as waterfowl, gamebirds, raptors, and more.
There is so much beauty to experience here, and it's a great place for nature photography. You can also buy buckets of corn for $1 to feed the animals!
Kalamazoo Nature Center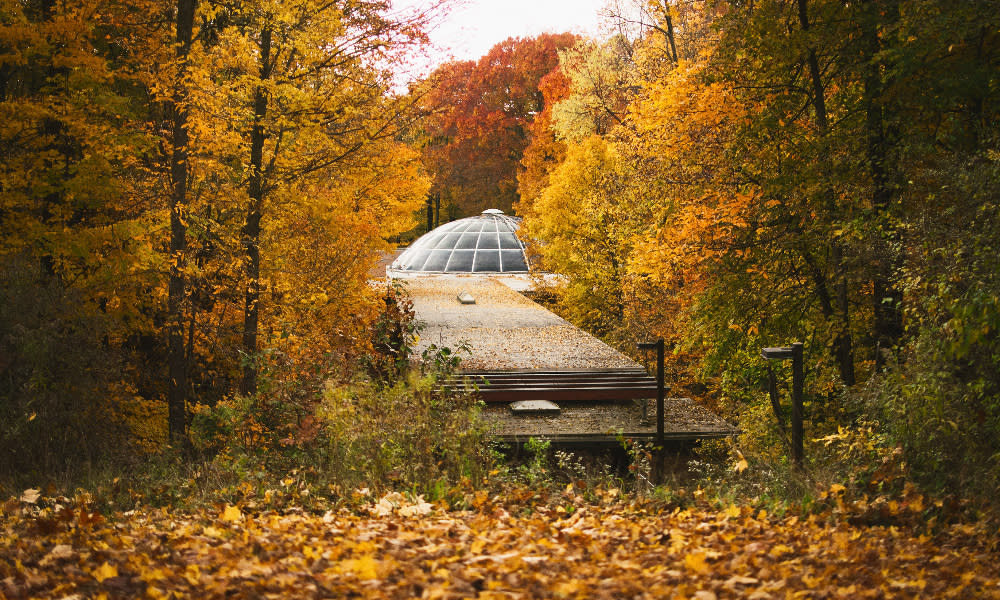 The Kalamazoo Nature Center is home to miles of trails winding through woods, wetlands, and prairies. Climb to one of the highest points in the county and enjoy spectacular views on the Raptor Ridge Trail.
This trail allows you to observe soaring birds over the Kalamazoo River valley, and examine rocks in the old gravel pit. The Ridge Run Trail is another great trail at the Nature Center.
Hike through woodlands, pine plantations, and old meadows, including a short, steep climb. An excellent trail for viewing fall foliage and sunsets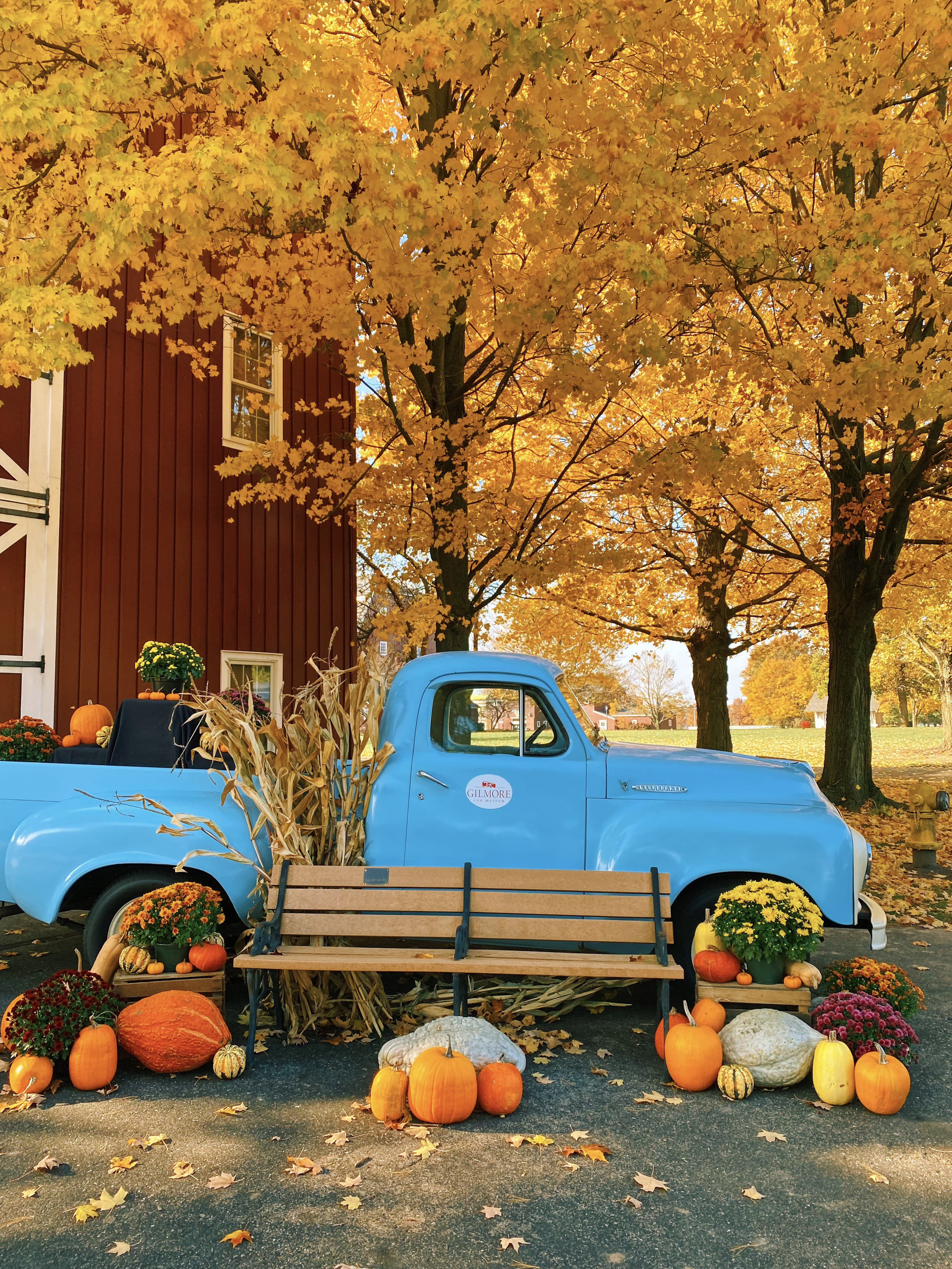 Depending on your hobbies and interests, the Gilmore Car Museum is either a national or hidden treasure, but rest assured, you don't need to be a car enthusiast or even a self-proclaimed history buff to enjoy this Southwest Michigan gem!
If you've never been or it's been a minute, check out our list of 5 Reasons to Visit the Gilmore Car Museum!
Lesser-known Trails to Go For a Hike
Bow in the Clouds Preserve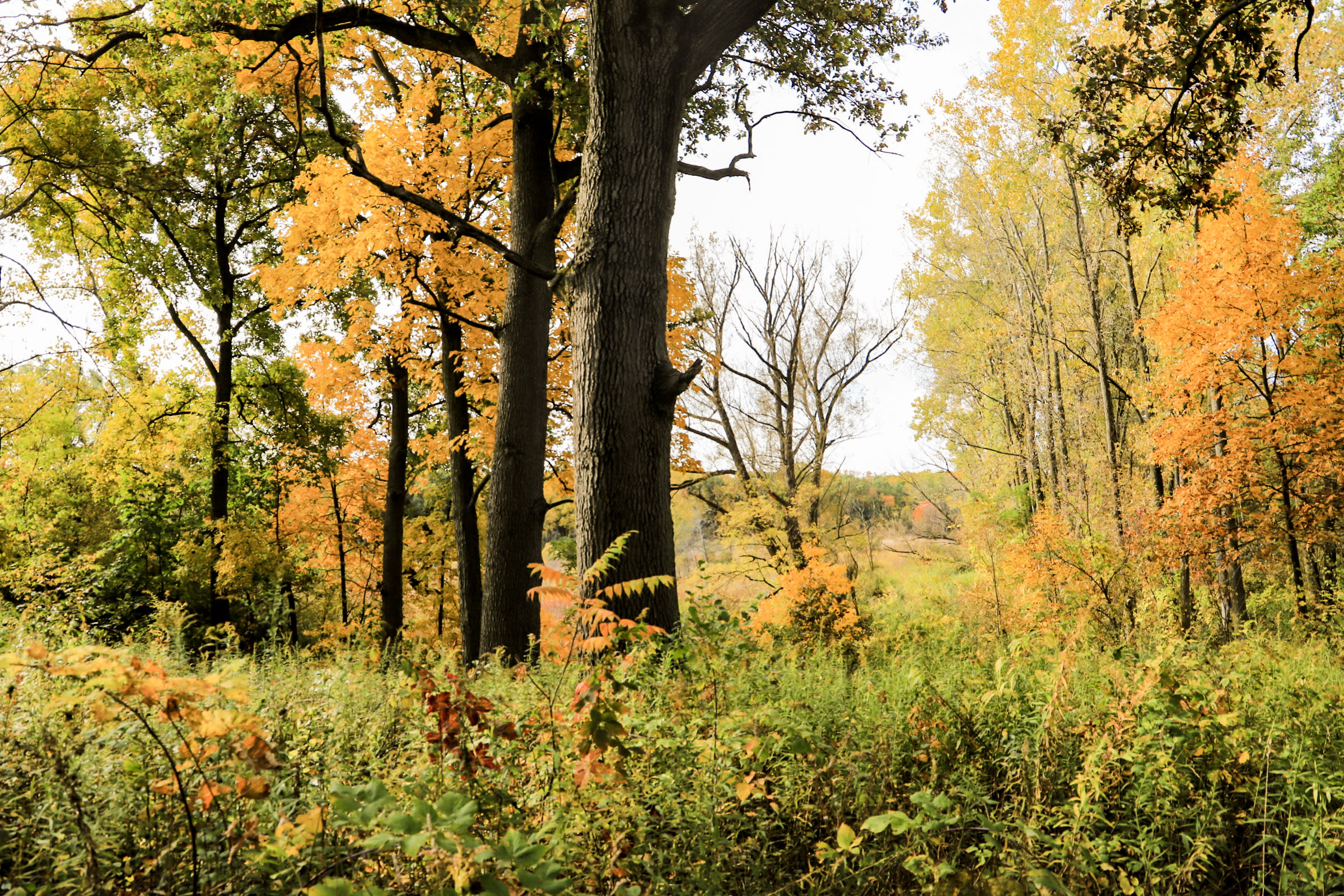 The highlight of this preserve is the extensive spring-fed wetlands that help protect the water quality of the City of Kalamazoo's well fields just downstream.
The wetlands are a diverse mix of sedge meadow, cattail marsh, wet meadow, shrub carr and swamp forest. The uplands are steep slopes with huge specimens of red, white, and black oaks. Bow in the Clouds Preserve is just a short drive from downtown Kalamazoo!
Wolf Tree Nature Trails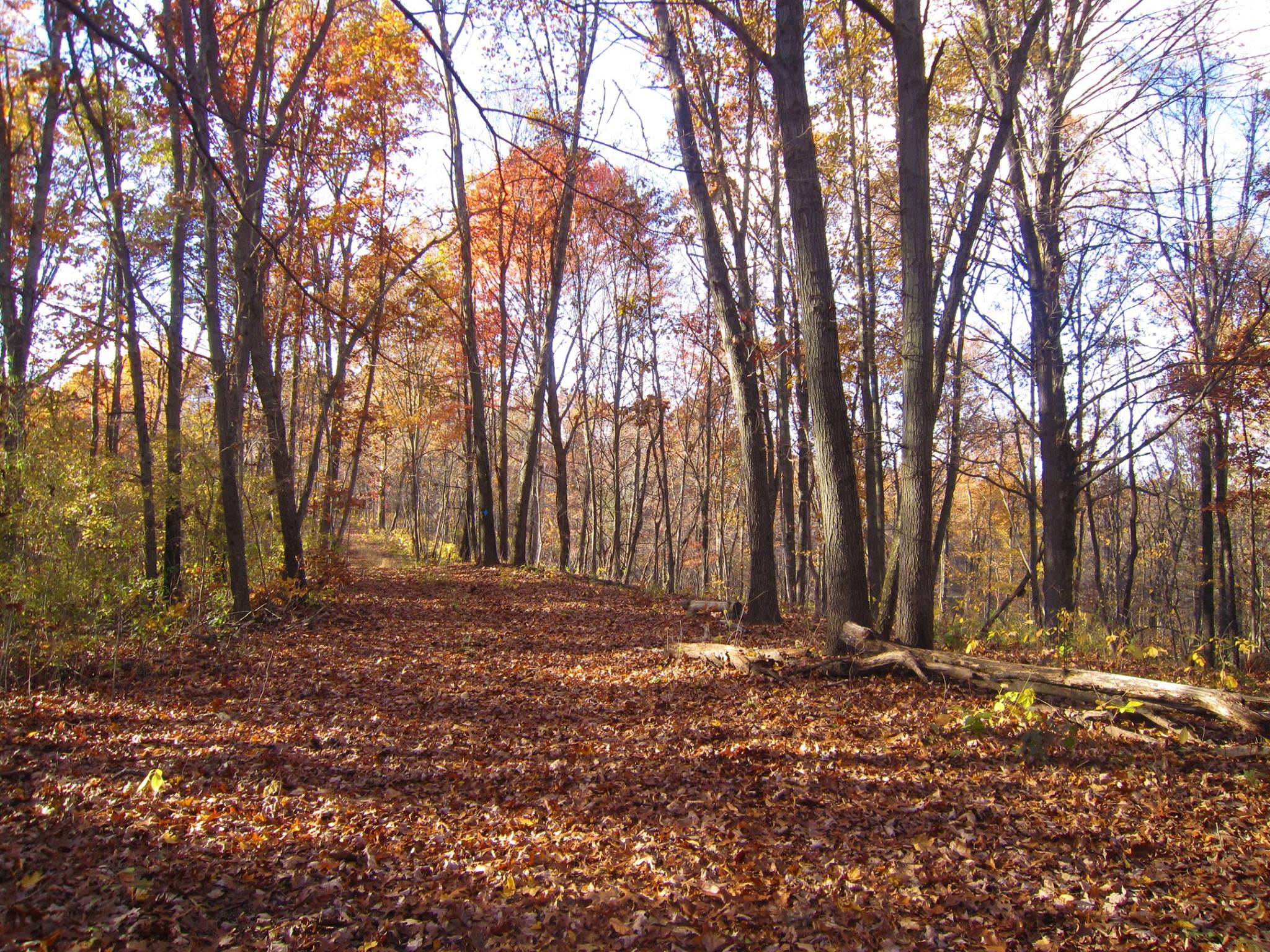 This preserve features two 3/4-mile loops of moderate trails that wind through forest and meadows, affording scenic vistas. "Wolf Tree" refers to old trees (frequently oaks) with low-spreading limbs – often with a gnarly and weathered appearance.
These trees have round shapes and low-spreading limbs because they used to grow alone in wide-open spaces like savannas and pastures. Several of these old wolf trees are present on the trail. For more information on Wolf Tree Nature Trail, check out this list of 8 Lesser-known Parks & Trails in Kalamazoo. 
While you're out this way, be sure to consider a stop at Wolf Lake Fish Hatchery as well. At the fish hatchery, individuals of all ages will enjoy the opportunity to learn about a variety of fish species, their life cycles and habitats and how we work to protect and conserve Michigan's lakes, rivers and streams.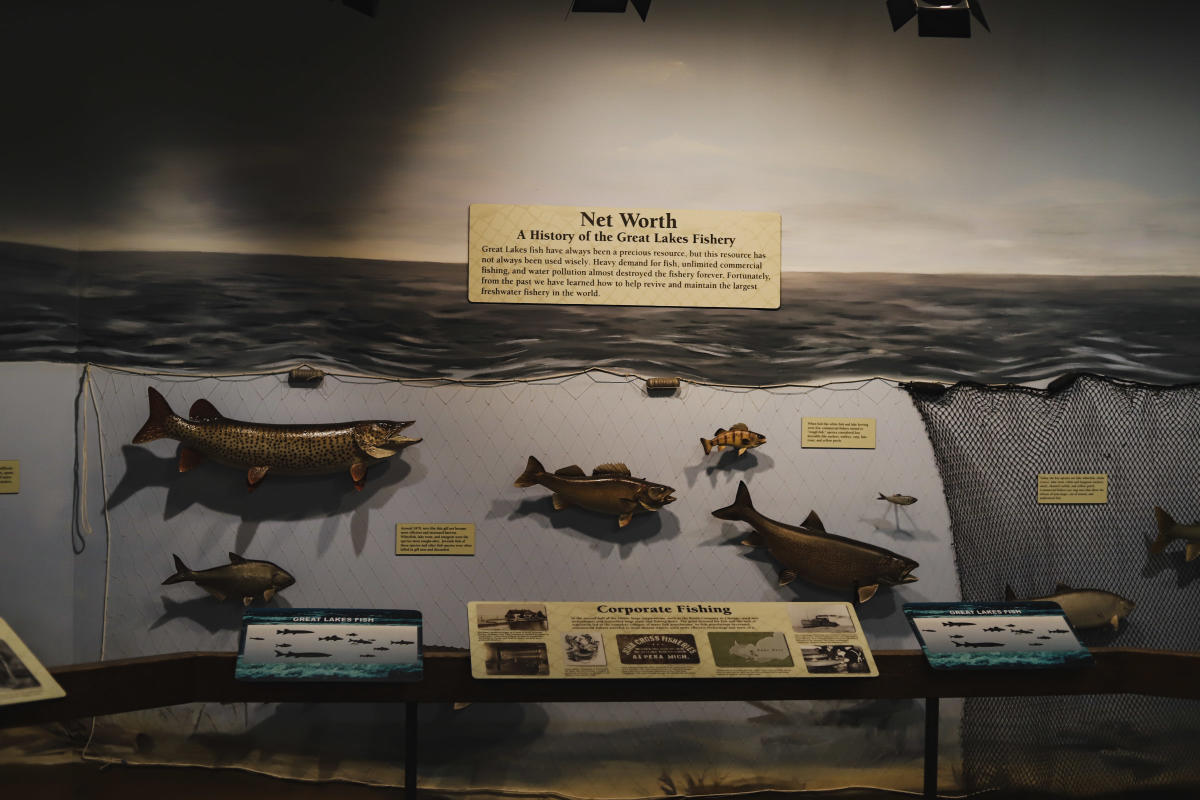 Their visitor center provides programs that tell the remarkable tale of the Great Lakes fisheries and the vital role played by hatcheries. In addition to the hatchery programming, there are short trails available and self-guided nature walks. 
Go For a Drive
Vicksburg Quilt Trail
The Vicksburg Quilt Trail is a collection of plywood quilt patterns on barns and businesses throughout the Vicksburg area. It is complete with 24 locations.
The trail takes about 2 hours from start to finish that provides a leisurely afternoon drive around the countryside. If it's a nice sunny day, consider taking your bike out for a ride. For those cold and crispy fall days, grab a seasonal latte from Windfall Coffee House and go for a drive instead.
When you're done, be sure to explore the Vicksburg area. Use our 10 Things to Do in the Village of Vicksburg for your inspiration!
Self-guided Kalamazoo Wall Crawl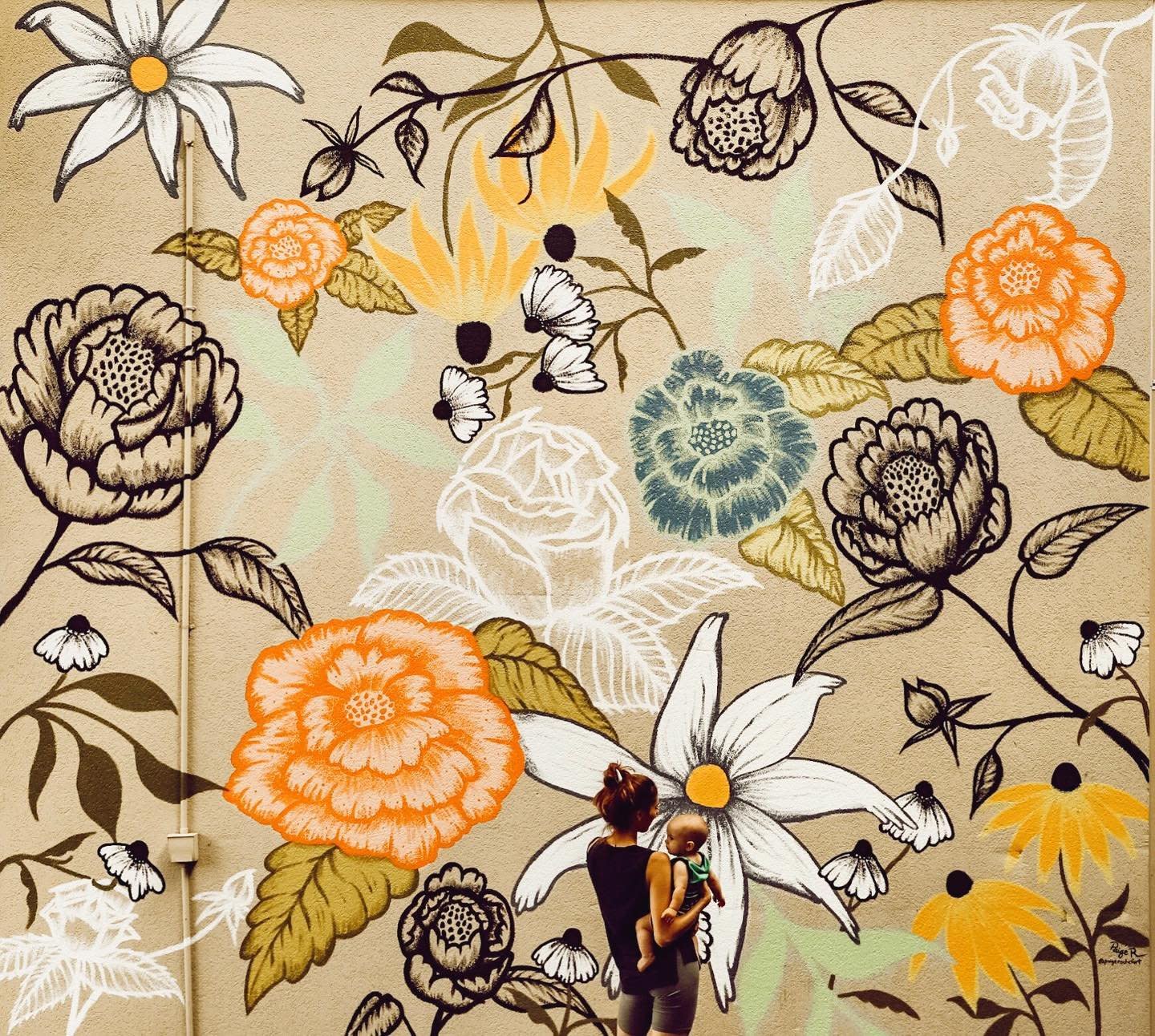 Kalamazoo is home to some of Michigan's most outstanding murals. These king-sized wall paintings offer a colorful, and vibrant sights – making the perfect background for some Insta-worthy selfies!
Check out our Guide to the Ultimate Kalamazoo Wall Crawl for an opportunity to get outside to enjoy the crisp fall air, and a unique way to sell the changing fall colors in the area.
Other Unique Ideas
Dine or Enjoy Drinks With a View
Fall is the perfect time for a picnic in one of Kalamazoo's many city and county parks or to enjoy a meal at some of our restaurants with scenic views!
Head out for brunch or dinner at Cove Lakeside Bistro overlooking the gorgeous West Lake or cozy up for dinner at Martell's, tucked away in the Parkview Hills neighborhood.
If you're in the Richland area, head to the bay of Gull Lake and grab dinner and drinks at South Kitchen, a southern-inspired restaurant with coastal cuisine.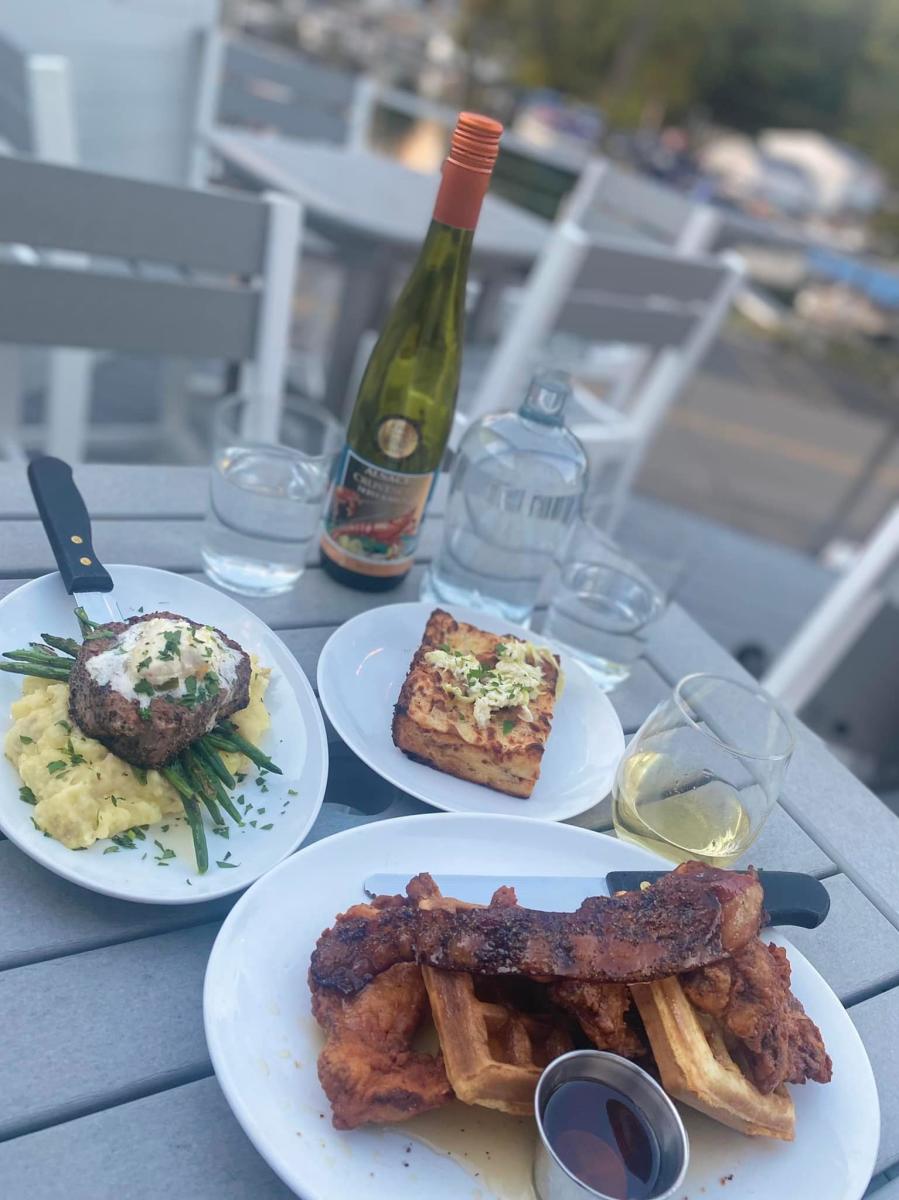 While they offer an extensive wine list and beer options too, their craft cocktails steal the show! We recommend trying the Spicy Sailor Punch - made with Sailor Jerry Spiced Rum, Strawberry, Cinnamon and Vanilla, topped with Ginger Ale!
Head Downtown for the annual SkeleTour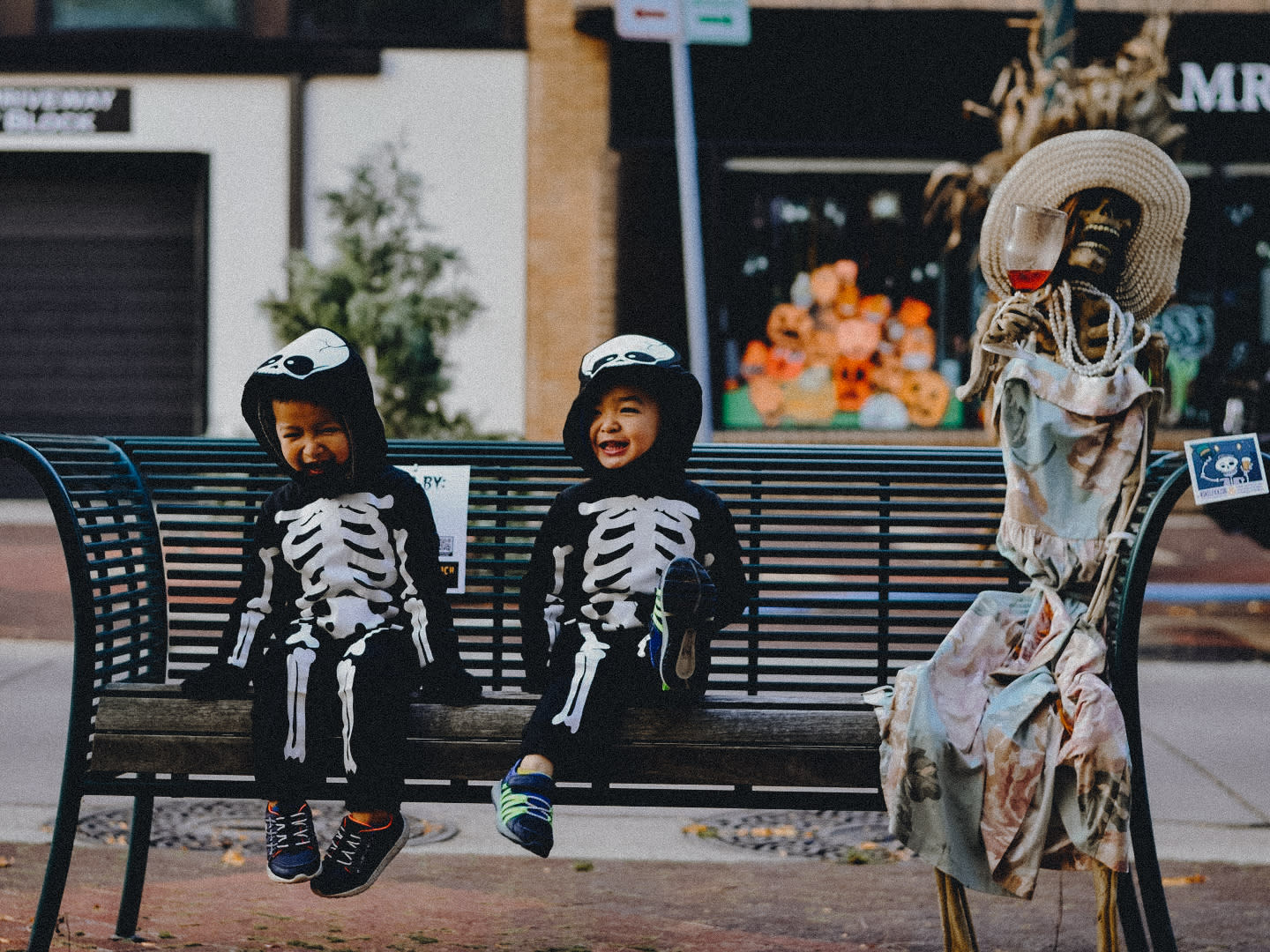 Downtown Kalamazoo's SkeleTour is a month-long celebration during October in downtown Kalamazoo. The streets are adorned with skeletons representing great local businesses. From creepy and scary to funny and silly, there's a skeleton for every taste!
Golf or Have Lunch at Stoatin Brae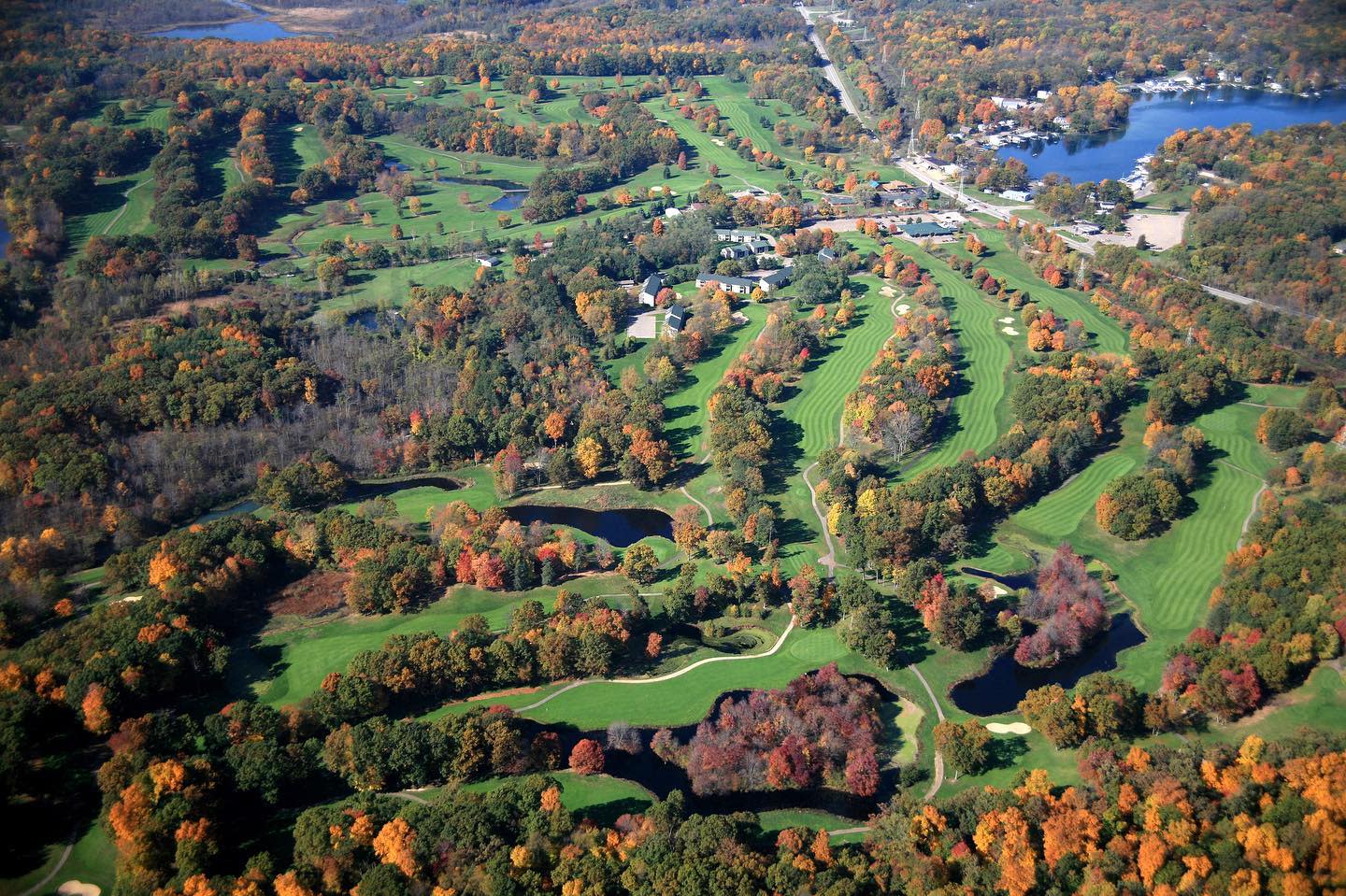 Unlike any other championship golf course in Michigan, Stoatin Brae is an emerald jewel that sits at one of the highest points in Kalamazoo County and commands sweeping panoramic views of the surrounding landscape!
This obviously provides an opportunity to take in and experience Kalamazoo's fall color palette in an unmatched way!
Fish, Kayak or Enjoy Lake Views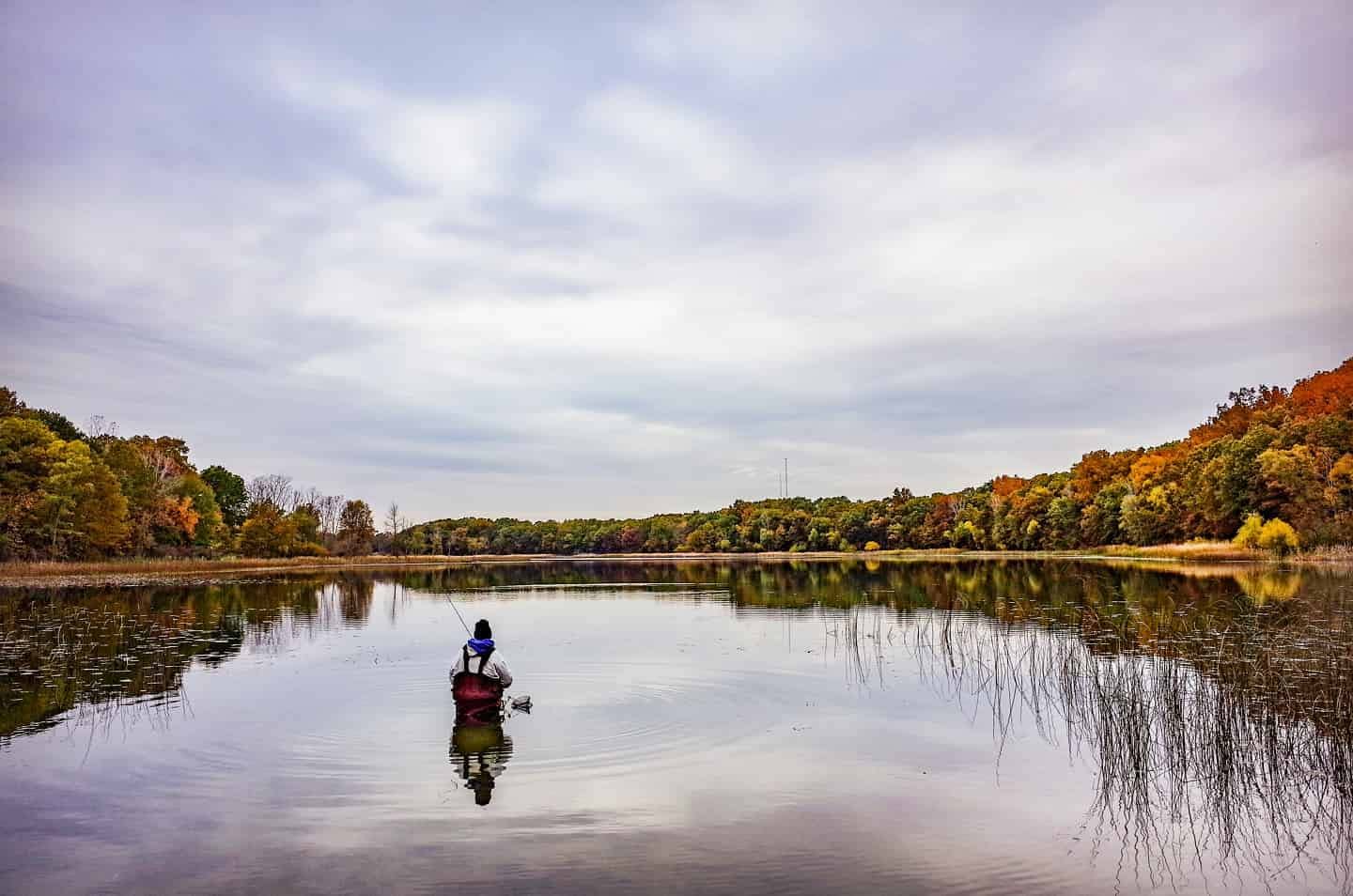 Did you know that there are 83 lakes in Kalamazoo County with public access? Whether you fish, boat or kayak, make sure to check out our guide that includes 7 Itineraries to Help You Discover Kalamazoo's Water Trails.
For all things outdoor recreation in Kalamazoo, go here.